This publication was also written in SPANISH and PORTUGUESE.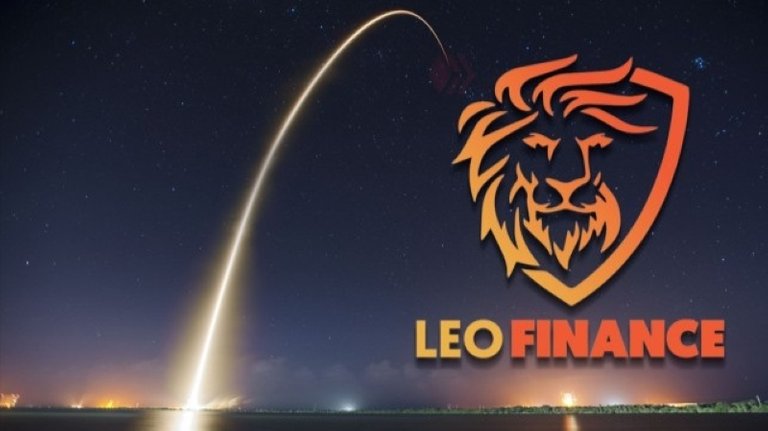 Publish0x
Every journey has a beginning and this path can be fast or slow, depending on how people face goals and invest so that they can become reality as quickly as possible. Here within the blockchain ecosystem I still don't feel so safe to invest money out of my own pocket and currently, that wouldn't be a viable thought (considering Brazil's dire economic situation).
However, I still haven't given up on that option and I have in mind that investing here in a better time (for my pocket) is still something I intend to do. Studying the market, analyzing my possible losses and gains is something that I have been doing constantly, but while the day of investing money out of my own pocket doesn't arrive, I decided to use everything I earn from LEO token to feed my account and increase my power.
Today is a special day for me because I, after starting to engage more here in the community (but I know that I can still do much better than I am doing), I got my first 500 LEO tokens and everyone is in stake mode. I know that this is a very small amount for many people, but for me it means a lot because, it is a proof of what I have written here has been valued by you.
To infinity and beyond!

I intend to continue investing time and, sharing more and more content about finance (directly or indirectly) and also, to be more active in other users' posts (after all, this is a community... so, the work has to be collective ). The future is bright and even though I still don't understand much about finance, it is always possible to learn or teach something new here (in my own way and using my personal way of writing).
Thanks to everyone who helped me get here (and that was just the beginning).
---
Mis primeros 500 LEO Power.
Cada viaje tiene un comienzo y este camino puede ser rápido o lento, dependiendo de cómo las personas enfrenten los objetivos e inviertan para que se conviertan en realidad lo más rápido posible. Aquí, dentro del ecosistema de blockchain, todavía no me siento tan seguro como para invertir dinero de mi propio bolsillo y, actualmente, ese no sería un pensamiento viable (considerando la terrible situación económica de Brasil).
Sin embargo, todavía no he renunciado a esa opción y tengo en mente que invertir aquí en un mejor momento (para mi bolsillo) sigue siendo algo que tengo la intención de hacer. Estudiar el mercado, analizar mis posibles pérdidas y ganancias es algo que he estado haciendo constantemente, pero mientras no llega el día de invertir dinero de mi propio bolsillo, decidí usar todo lo que gano del token LEO para alimentar mi cuenta y aumentar mi poder.
Hoy es un día especial para mí porque, después de comenzar a involucrarme más aquí en la comunidad (pero sé que todavía puedo hacerlo mucho mejor de lo que estoy haciendo), obtuve mis primeros 500 LEO tokens y todos están en modo de stake. Sé que esto es una cantidad muy pequeña para muchas personas, pero para mí significa mucho porque es una prueba de que lo que aquí he escrito ha sido valorado por ti.
Tengo la intención de seguir invirtiendo tiempo y, compartiendo cada vez más contenido sobre finanzas (directa o indirectamente) y también, ser más activo en las publicaciones de otros usuarios (después de todo, esto es una comunidad... entonces, el trabajo tiene que ser colectivo ). El futuro es brillante y aunque todavía no entiendo mucho de finanzas, siempre es posible aprender o enseñar algo nuevo aquí (a mi manera y usando mi forma personal de escribir).
Gracias a todos los que me ayudaron a llegar aquí (y eso fue solo el comienzo).
---
Meus primeiros 500 LEO Power.
Toda jornada tem um começo e esse caminho pode ser rápido ou lento, a depender de como as pessoas encaram os objetivos e investem para que eles possam se tornar em realidade o mais rápido possível. Aqui dentro do ecossistema da blockchain eu ainda não me sinto tão seguro para investir dinheiro do meu próprio bolso e atualmente, esse não seria um pensamento viável (considerando a terrível situação econômica do Brasil).
No entanto, eu ainda não desisti dessa opção e tenho em mente que investir aqui em uma época melhor (para o meu bolso) ainda é algo que eu pretendo fazer. Estudar o mercado, analisar as minhas possíveis perdas e ganhos é algo que eu tenho feito constantemente, mas enquanto o dia de investir dinheiro do meu próprio bolso não chega, eu decidi usar tudo o que eu ganho de LEO token para alimentar a minha conta e aumentar o meu poder.
Hoje é um dia especial para mim porque eu, depois de começar a me engajar mais aqui na comunidade (mas sei que ainda posso fazer muito melhor do que eu estou fazendo) obtive os meus primeiros 500 LEO tokens e todos estão no modo stake. Eu sei que trata-se de um valor bem pequeno para muitas pessoas, mas para mim significa muita coisa porque, é uma comprovação de o que eu tenho escrito por aqui tem sido valorizado por vocês.
Eu pretendo continuar investindo tempo e, compartilhando cada vez mais conteúdos sobre finanças (de maneira direta ou indireta) e também, ser mais ativo nos posts dos outros usuários (afinal, isso é uma comunidade... então, o trabalho tem que ser coletivo). O futuro é brilhante e mesmo que eu ainda não entenda muita coisa sobre finanças, sempre é possível aprender ou ensinar algo novo por aqui (do meu jeito e usando a minha forma pessoal de escrever).
Obrigado a todos que me ajudaram a chegar até aqui (e esse foi apenas o começo).
Posted Using LeoFinance Beta