How to get more Nigerians on Hive
I've spent a lot of time thinking about this and I really can't think of a perfect solution. I created the @hive-naija contest to get more insights and what we Nigerians call "expo" on what would be the perfect path but I guess we're all pretty lost.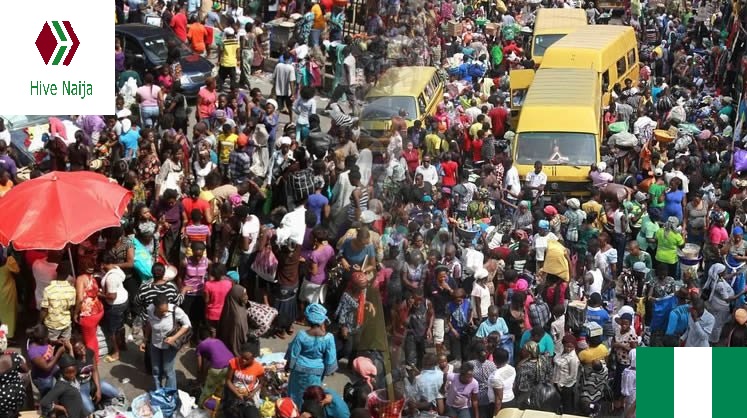 My Experience with Inviting
When I got introduced to Hive, I was told to write and get paid and it was absurd then but after a lot of cajoling I did it and it has been a journey.
For others, it's proving to be a similar struggle and it takes a lot of patience and time. These are things I currently don't have. I constantly hope I can get the time to bring people here but for now, I barely get by.
I made some progress last year and got 2 of my friends here. 1 came through me and the other was through another friend. They seemed really into it then. They did some writing and I loved how patient they were and willing to let things happen. However, motivation is everything and low-key I blame myself for their current absence.
I've received a lot of support along the way. I can never repay my siblings for all they've done for me by keeping me here regardless of my stubbornness. I feel it's up to me to pay it forward and I'm slacking at such a simple task.
What motivates Nigerians
Nigerians, like other people on the planet, are greedy. We are motivated by money and most times, we hate having to work for it. The many failed Ponzi schemes are enough proof of this statement. However, I'm not singling Nigerians out, it's similar greed all over the world.
Based on my experience during my network marketing days, I realized that getting people to start something is not difficult. I could onboard at least 1 person on Hive every day and in the end, everyone would disappear as fast as they started.
What keeps people is 'follow-up'. A lot of the top Nigerian Hivers know this and that's why they have almost completely given up on the task. A lot of them only focus on their family, pushing their siblings here and maybe their spouses.
Getting involved with this project of getting people here has no particular gain asides from the growth of the community and the financial ease of a person not asking you for money.
We're all the same in the end. We're here doing what we know can provide us with a clear path to financial freedom, we offer this (extremely cheap) opportunity to someone else and it seems like we're doing it to gain something from them.
Unlike network marketing, there's practically no major gain from inviting people to be here. I assure you, if there was like a 100 Hive reward for each person we bring here, I would stand by the gate of my school to onboard everyone who walks through.
But Hive is too personal. Having more people here would improve the system but the process of getting people to stay is daunting.
What can we do?
I haven't had much progress with this but I know getting our close friends and family to be consistent here should be a lot easier than getting strangers. A daily or weekly reminder to post on Hive or engage would go a long way. Showing them the ropes; what tags to use and where to post would help too.

To reach strangers, we'd have to utilize social media. I once tried to get someone with a lot of Nigerian followers on Twitter to be here. My goal was to use his reach to cause a trend. He didn't respond positively and then I wasn't in the mood to apply pressure.

The next important thing to do would be to make the Hive Naija community a great home for Nigerians on Hive. Provide information, answer questions and be a proper growth driver.
This is currently being done through the Discord group. And a lot of work is going into making it better.
So far, I believe the training ground is set. All we need are the trainees.
Hive can be a huge deal in Nigeria. It has the ability to excite the greed button present in Nigerians but the process of acquiring the wealth behind the curtain might end up being too tedious.
These are just my ideas, I'll do my bit when I have some time on my hands but for now, I suggest we do the easy part of pushing our family and close friends first.
---
Check out my Freelance Gigs
You can contact me:
Posted Using LeoFinance Beta
---
---