WEEK 137: What I don't like about Being a Woman.

---
A few days ago I was with my friends in the middle of the dance class, when our instructor tells us: It hurts, I feel colic - while she was touching her belly. Right there the gap was opened to mention some things that only happen to women and that many times we have questioned ourselves saying: Why does it only happen to us women?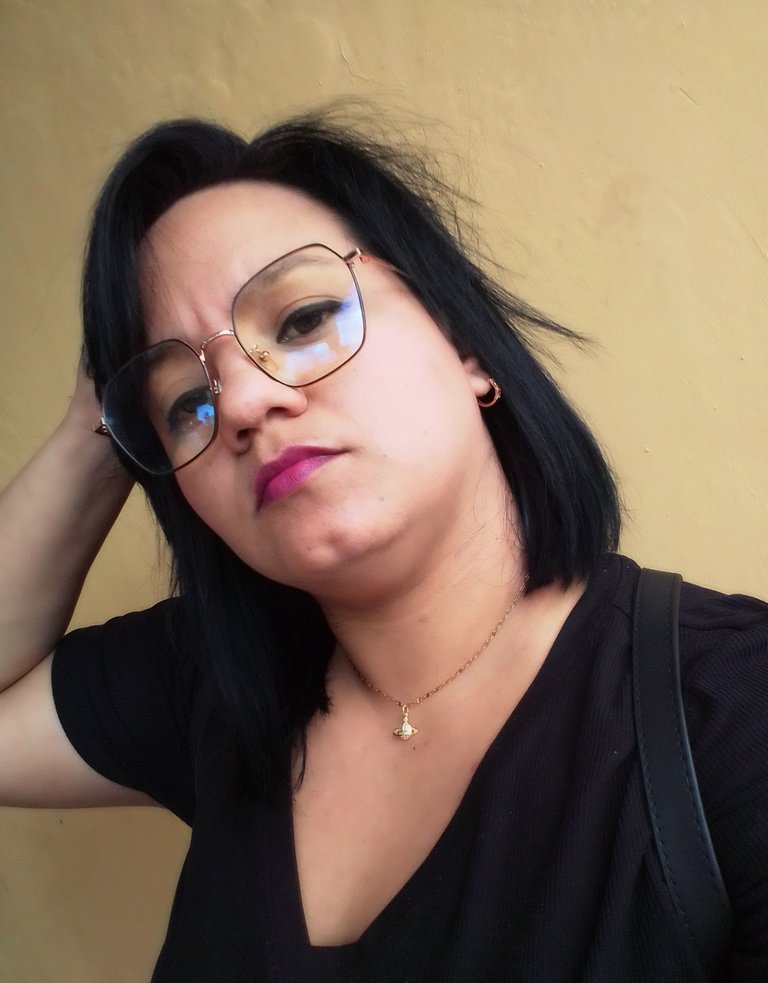 Me, trying to simulate annoyance in the photo😂
We started with cramps before our period arrived, that monthly visit that sometimes results in a few totally uncomfortable days for many. Personally I can say that the days before I get off my period I start to swell a little, I get stitches that seem to be inserting some sharp object into my belly and a terrible migraine accompanies that. These symptoms do not subside until the period comes down. Then comes the blood, I can argue that I hate its characteristic smell and even more so having to carry sanitary pads. In my case, the blood is much greater in quantity than normal or usual, those days I feel like a cow bleeding to death... 5 days like this, being a woman.
Another thing, childbirth. Extremely painful, and each one is different from another. The factors that affect are innumerable and I have not yet met the woman who finds that crucial moment easy. And it is that, by law it must be like this, regardless of whether it is a normal delivery or a cesarean section, both "carry pain dyed with it". In my case, I could only describe the cesarean section (my two children were born through this method), when I woke up from the anesthesia some flames seemed to expand inside, consuming the flesh, the pain is so dense. I'm not the one to question God's plans for the woman, but I would have been a little more sympathetic at least. Being a mother is beautiful, but let's face it: It's very painful. I don't see men go through such feats, it seems to me that from that point of view "men lead an easier life".
With this I don't want to say that we are reproachful of life either 🤣, but I think they are the things I like least about being a woman and that I cannot (and cannot) change. In addition to the fact that it's not just me, but the vast majority (not to say all) I see that they always complain about it, accompanied by: Why doesn't that happen to men?
---
Being a Woman:
When I was a child she used to say to my mom Why didn't you make me a man?. A strange question for a 9-year-old girl, but I saw that my brothers were more spoiled and pampered. While I had to fulfill cleaning duties and more. Generally there are families "somewhat sexist", where women must perennially take care of household contexts such as doing laundry, cleaning, taking care of children, cooking and in addition to working (if it does). Honestly, they are quite complex day-to-day responsibilities that women should not learn alone. All this does not have a schedule, unlike men who mostly meet a certain work schedule and then ignore everything, to go to bed to watch TV or perhaps social networks. In my case, the context turned quite well in adult life, my husband doesn't have those complexes of "because I'm a man I don't cook" or "because I'm a man I don't clean the house." Satisfactorily, my husband collaborates daily in the housework and with the children, we share the work. However, not all women are so lucky. As we say here: "I got one right".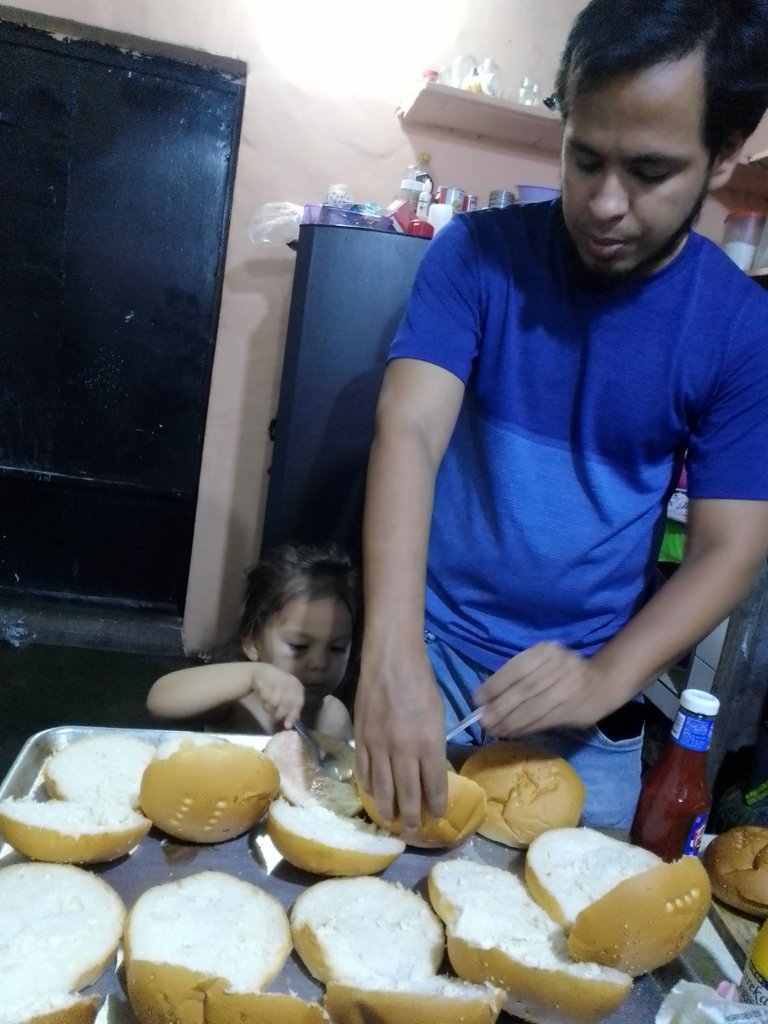 My husband cooking with the help of Miss C
Despite being in 2023 and many thought paradigms have changed, there are some behaviors that still make us question whether it is better to be a woman or a man. However, the hope resides in that, what doesn't kill you makes you stronger... My grandmother used to say that the fact that there are so many things for women is because we have the strength and enough strength to carry it. That God does not put a burden on whom he cannot, but on his best warriors.
---
This was my answer based on the question proposed by @galenkp about:
The ladies
What is your least favorite thing (what you don't like) about being a woman. Write at least 300 words explaining your answer. No fictional stories girls, keep it real and about you.
Every week there is a very interesting dynamic in the WEEKEND EXPERIENCES Community, if you want to know more about it, I invite you to read the following publication: Weekend-Engagement writing prompts: WEEK 137
---
For this occasion, it seems to be all. If you made it this far, thank you very much for your time. Greetings, La Cochina says goodbye in Salsa.
Translation: Google Translator.
Texts and photos of my authorship / original content.
---
---