It is just a number 50 who gave me extra happiness! I am now counting for another year to come to my life. I could not imagine that I reached this day despite so many circumstances that happened to my life. My heart is filled with happiness and I am so grateful to God above.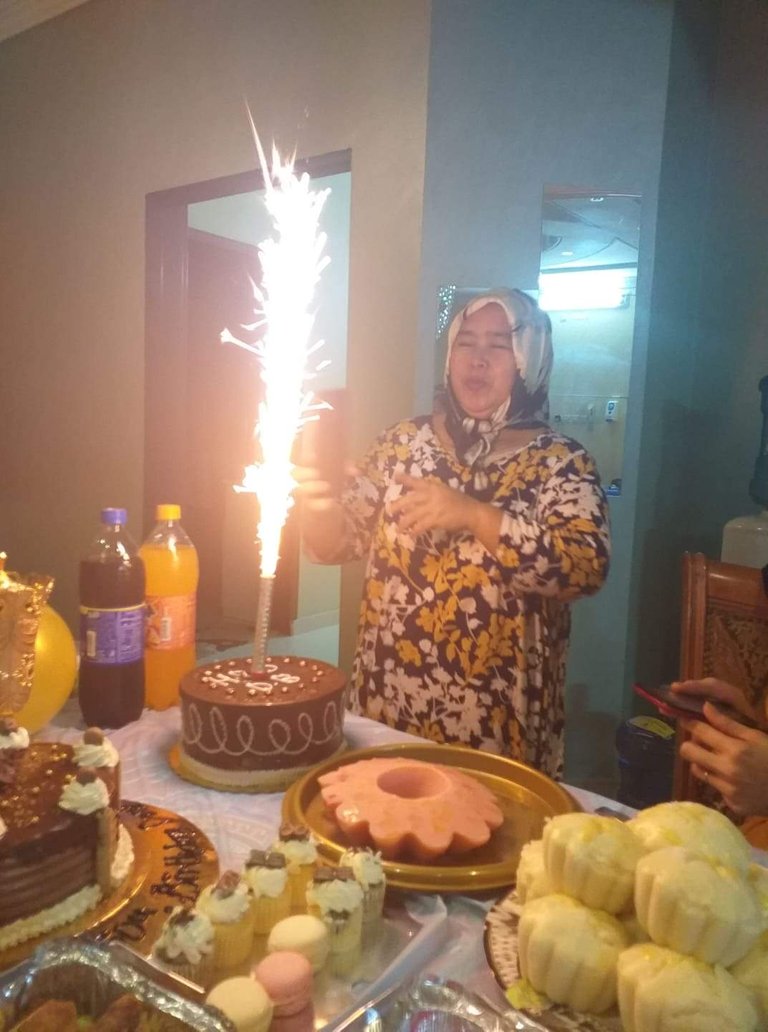 I celebrated the 50th golden years of my life. Since I am away from home, my family had a surprising celebration. They called me in messenger and I was really surprised.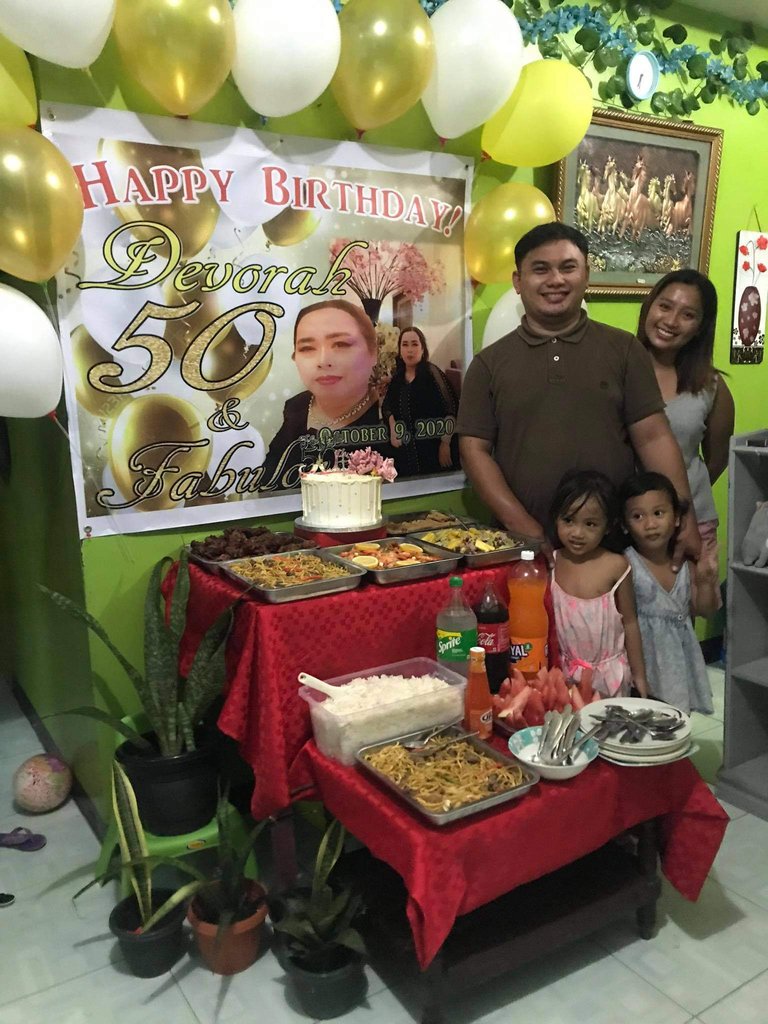 My only son with his family. They surprised me and the first time I have a birthday cake.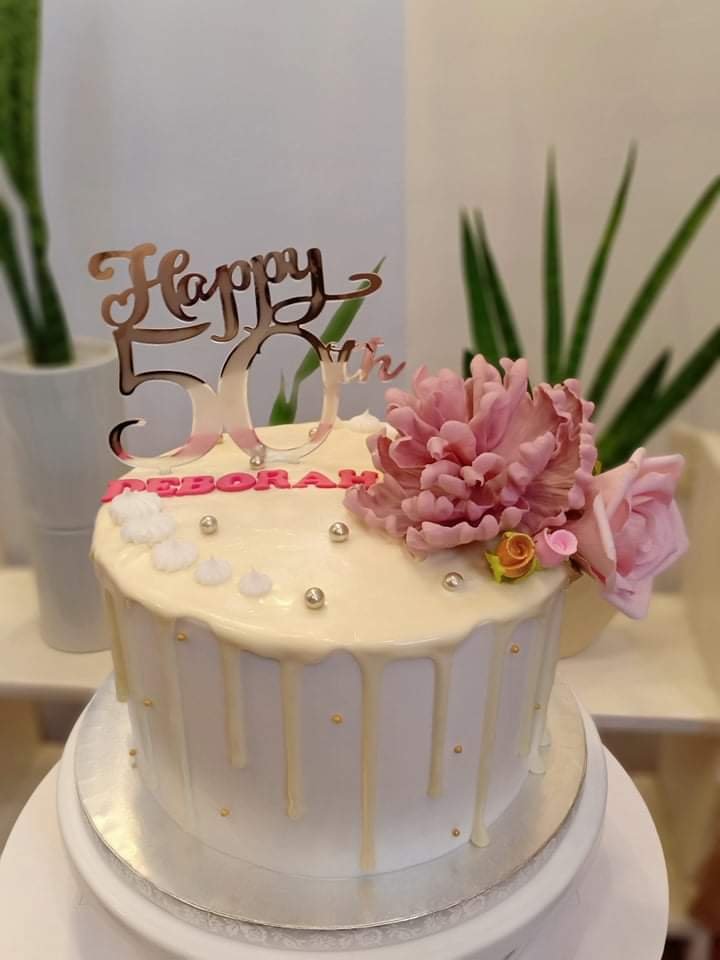 This is the cake they bought for me.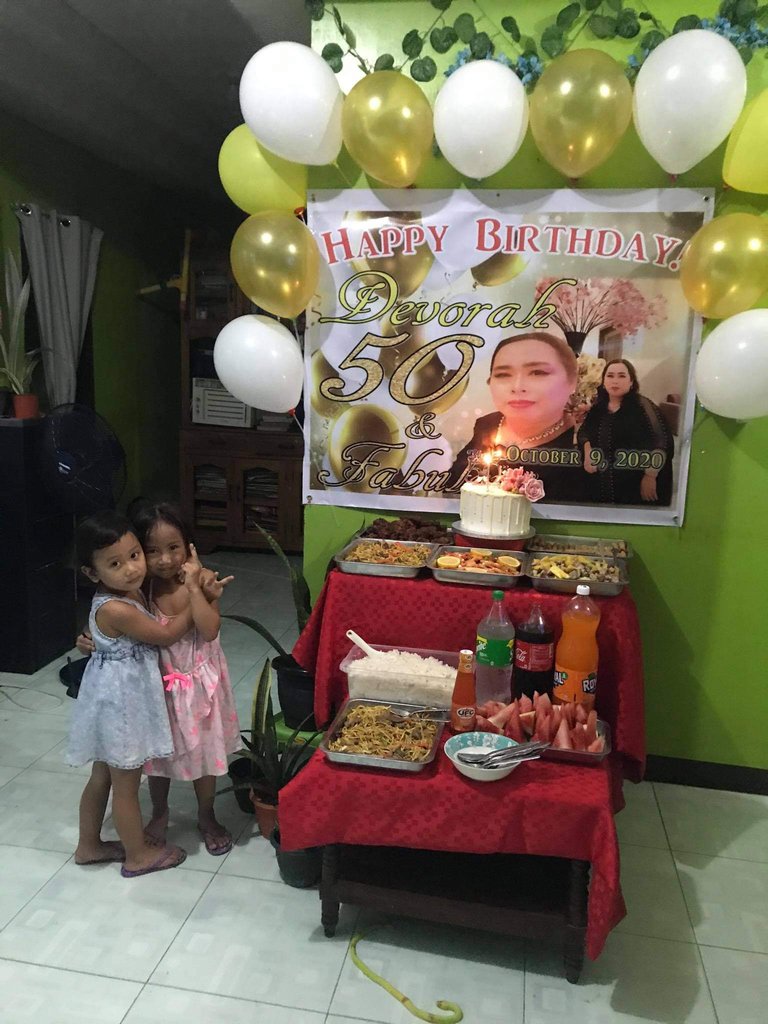 Completing the flavor of my golden years, they are my granddaughters.
I told my son that no need to have a cake or any celebration. I am so practical. Greetings are enough but they made it for me to be happier on my 50th birthday. And yes, I felt a difference!
Saudi Arabia celebration
I cooked not for me but for my Filipina friends who were born in October. They preferred to celebrate it at home on my birthday. They brought food and cakes.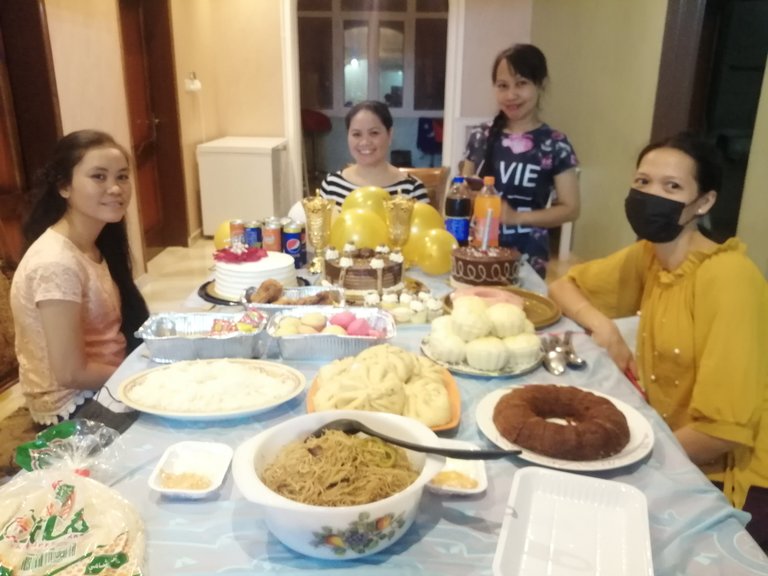 They are all the celebrants.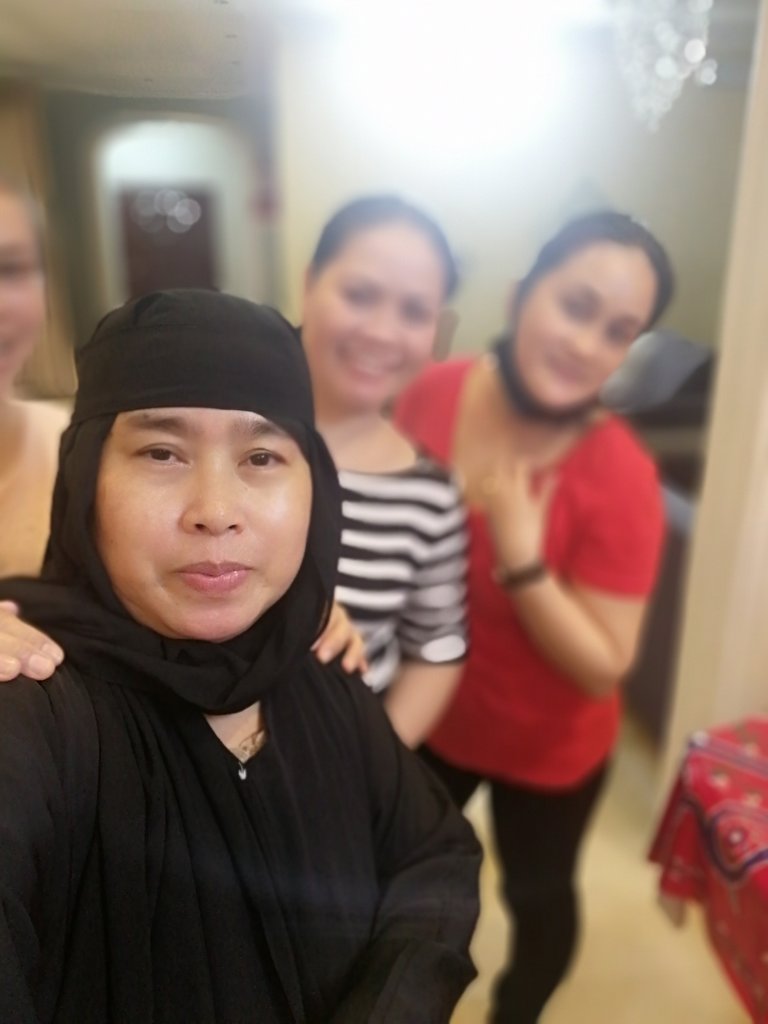 It is me who came from outside buying something and they took a group snapshot.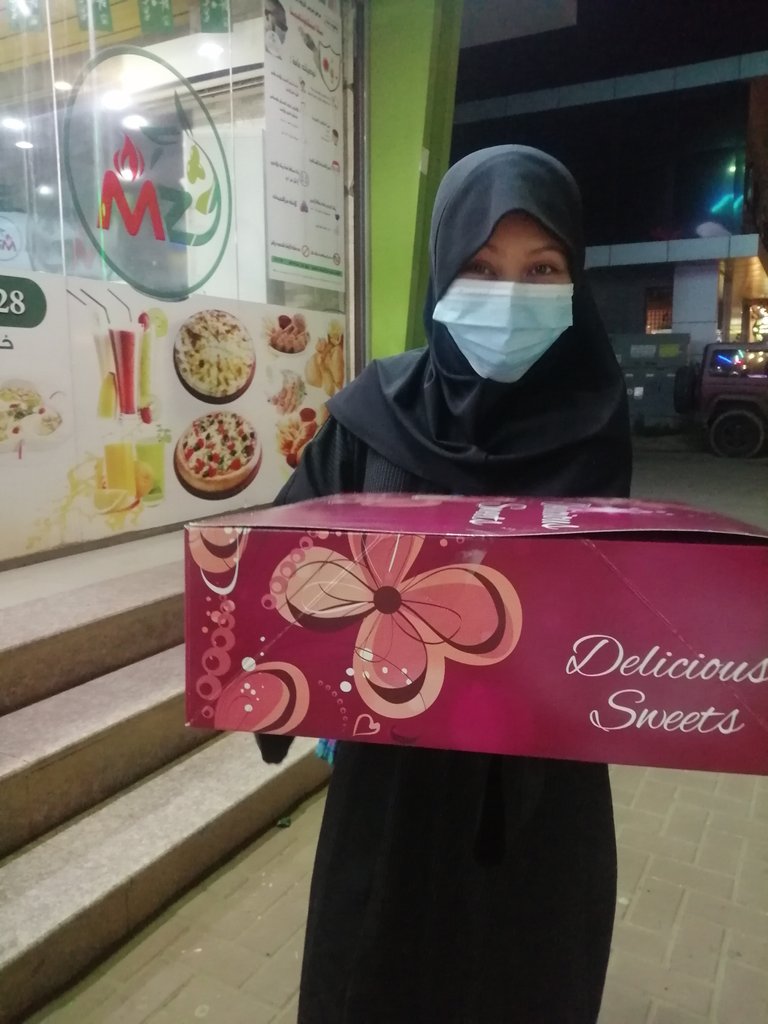 She was born October 8 and I was born at 9. But she bought a cake for me and not for herself. It was a very touching moment, how she gave way for the 50th birthday.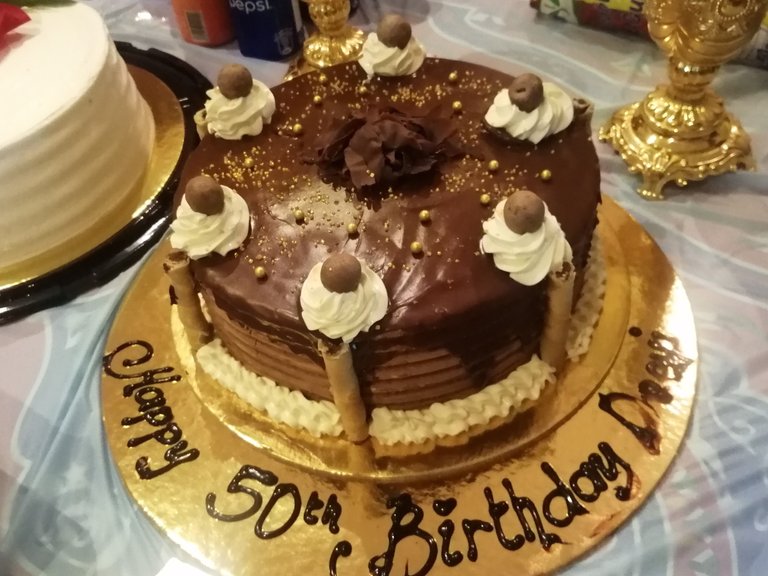 I received her gift heartily and we enjoyed it together.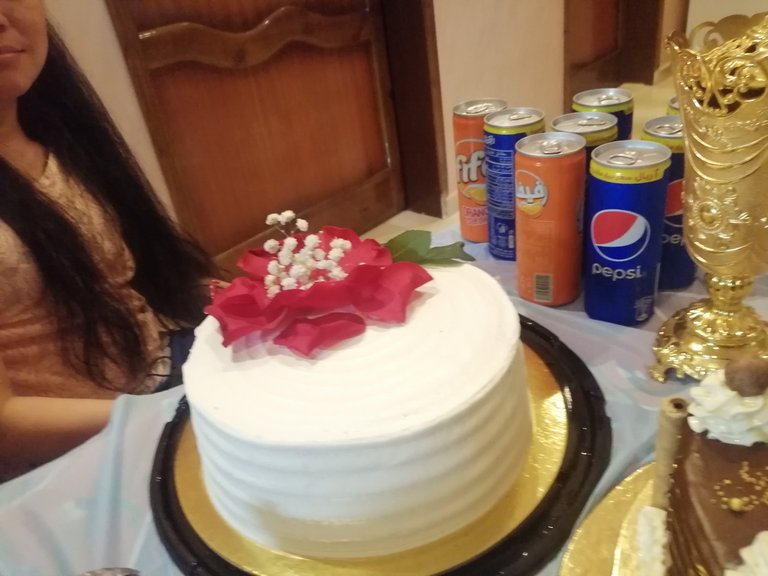 Another cake from the niece of my employer.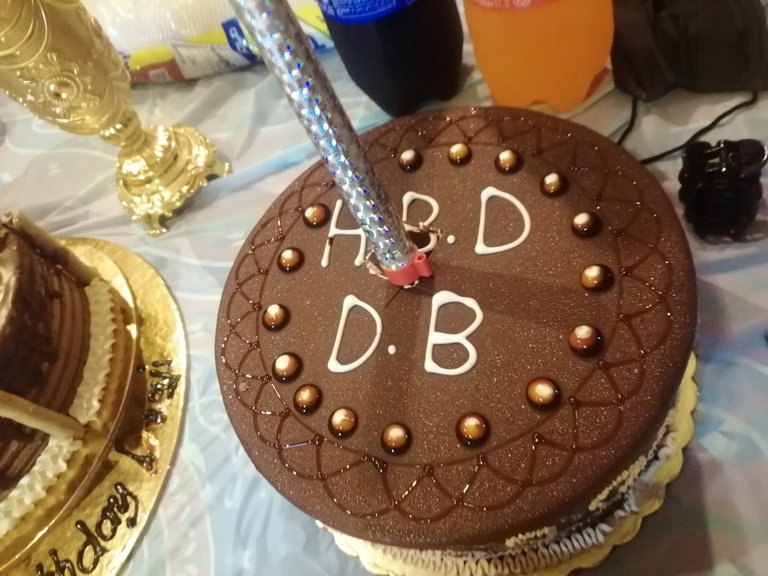 This was also coming from my neighbor. We had a lot of cakes.
Big surprised!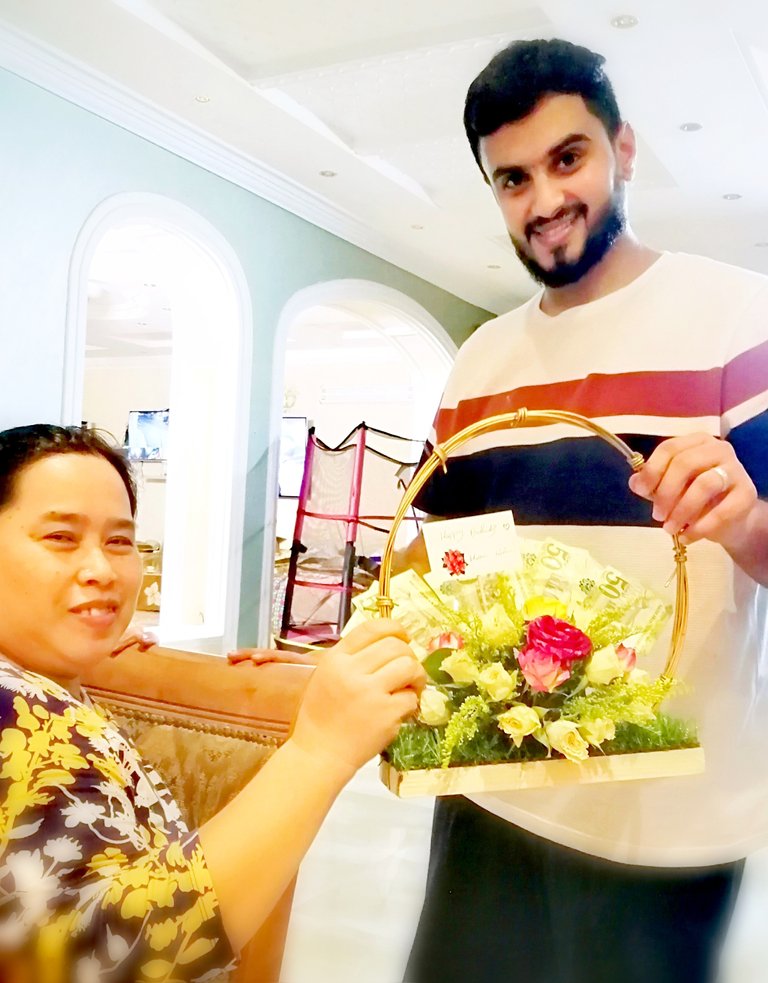 I took care of this man when he was 4 or 5 years old and now he has his own family. He bought me a mobile phone from the first salary after graduated and being employed. Yesterday, he gave me flowers and money decorated on it. I was so amazed at how they are treating me like a member of the family.
The biggest surprised!
This year is the first year, I celebrated my birthday without my mother. I remember before, every time October 9 came, they greeted me by phone. They sent messages and I called them back. Last Friday, I was also emotionally missing the one who gave me life.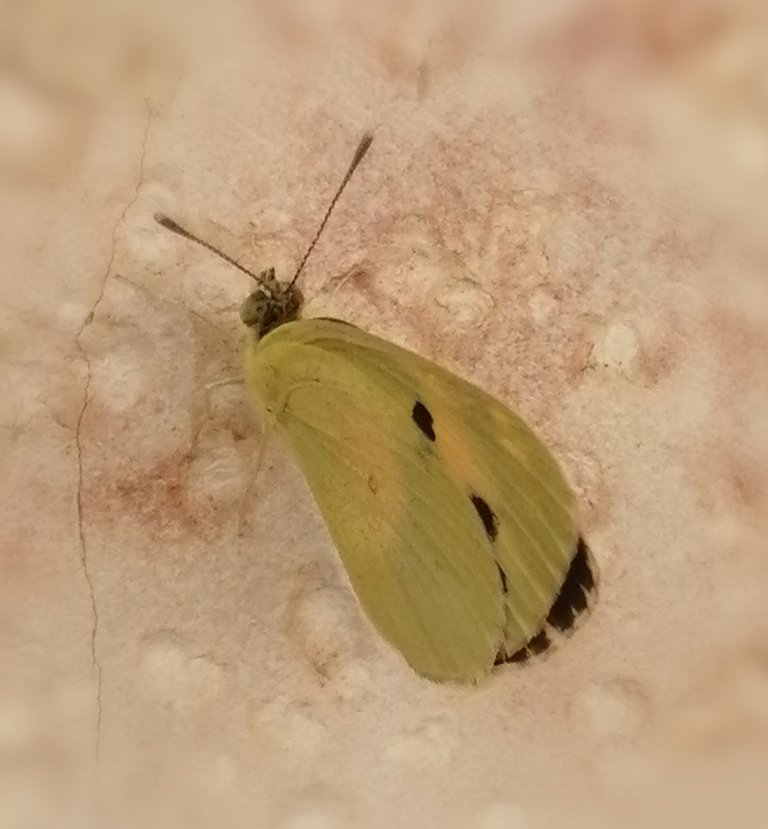 It muted me when this moth visited me during my birthday and the color was a golden yellow. It made me breathe so deeply and looking at the moth made me felt my mother was around me
Anyway, the happiness that people brought by for me, made my wishes come true. I also received greetings from people around the world in FB and messengers. I also received tokens in my wallet. I could not express and there are not enough words to describe the feelings within me. People made my day memorable during my golden birthday celebration.
My prayer
Lord, thank you for everything. I could not enumerate the blessings you bestowed upon me but still, I became a sinner who sometimes offended your will. Forgive me, Lord! Please give us good health and heal those people who are sick. I put everything in your hand, my dear Lord!
Birthday of my Whitey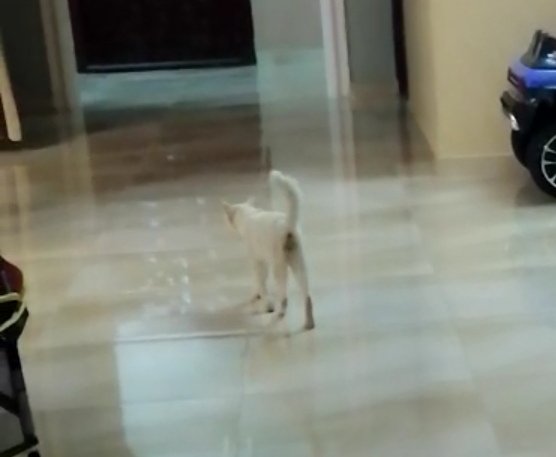 My pet Whitey is one year old today. I remember the day how I rescued him from food poisoning that killed all the cats on the farm.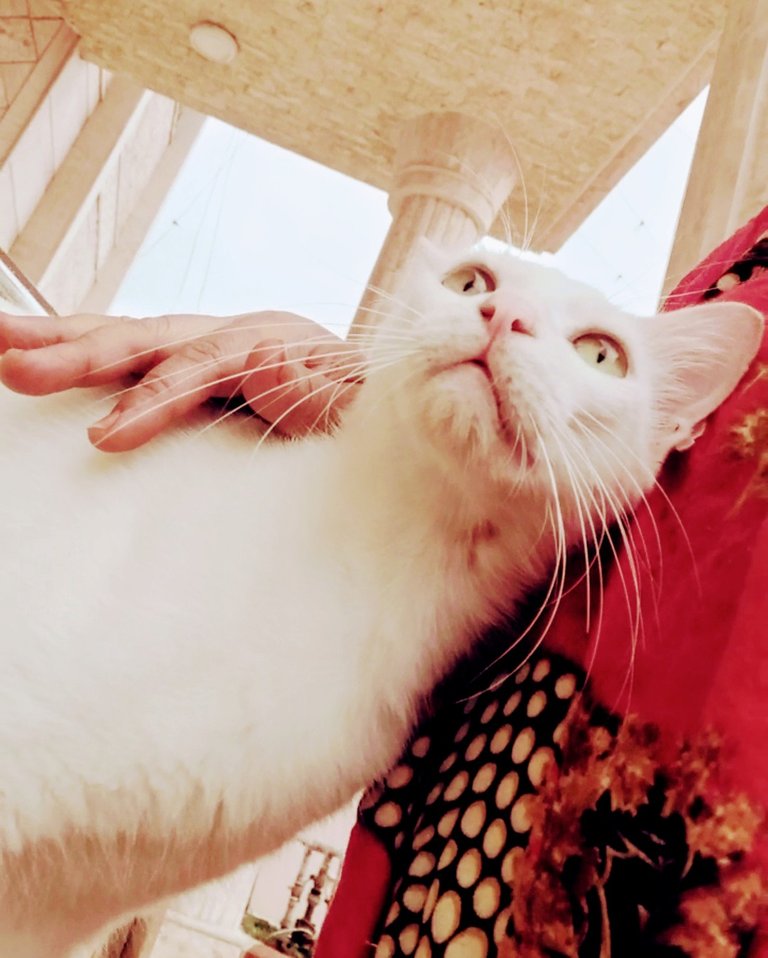 I love him and he loves me. Happy 1-year-old birthday of my Whitey! He is a cat of hive

Have a nice Sunday morning my friends here in this community. Thank you @galenkp.

This would be my entry for the #beautifulsunday and #sublimeSunday that is initiated by @coff33a.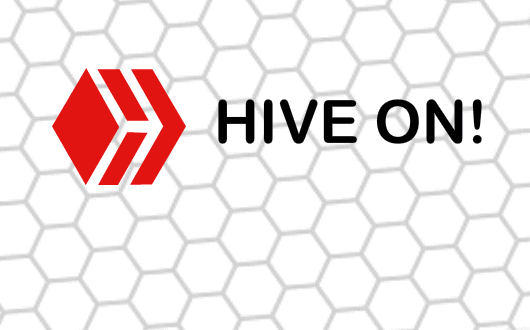 Gif credit to @gremayo
It's me,