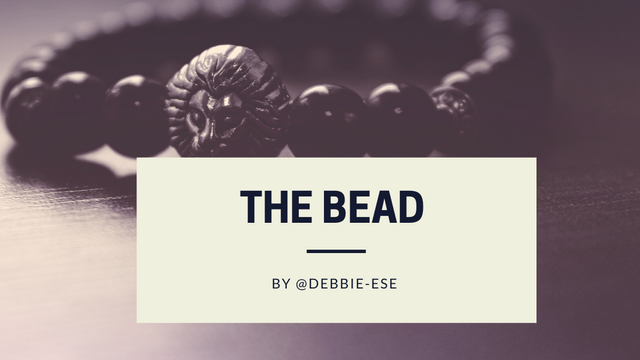 The cloud was pregnant. It was about to start raining. He drove the car in the windy road, racing up the clumsy road. I didn't utter a word. We were certain that it was our last joint trip. He wouldn't ever drop me off at my office after today.
At this moment all the memories we have shared come to mind. From the first day he met met me at the grocery store. We were glad to have each other, then. We really couldnt do anything without one another. The wedding night we dreamt of couldn't come to pass. Our parents do not agree to our union because we practice different religion. I'm a devoted Muslim while he is a traditional worshipper. Our parents put an end to our burning love for each other. My anger was shown in the way in increased my speed of the car.
"Anthony, please reduce your speed", I uttered.
He did as I pleaded and I saw a sigh of relief on his face that I spoke at last.
I started searching for something in my hand bag. He looked at me wondering why I was paying so much attention to the bag.
"Can you please stop the car over there", I pointed to a nearby tree as I asked politely.
He pulled over under an Ìrókò tree that looks like a giant covering the whole place with its large branches. He stared at me in confusion.
"Why did you ask me to park here, Angela?"
I took out one of my favorite hand beads that I cherished so much.
"Have this and keep it well"
"Don't forget me, Tony!"
I pleaded.
His eyes were heavy with tears. He was short of words and didn't know how to respond.
He rejected the bead. "I can't be in possession of something that would make me always remember you. My pain would increase day by day." He pleaded as he wipes his face with a white handkerchief.
My tears started rolling out like a flowing river. I shed tears for the first time since we met about six months ago. He couldn't control his tears too. He was acting up like a man would do at first. His tears rolled down through his cheeks gently. We held each other's hand as we weep.
"Stop crying, my love", he said.
We were both weeping inside the car under the Ìrókò tree, people peeped inside the car as they passed by. He held my hands closely to his chest as he kissed my hand passionately. The moment was so emotional for the two of us.
I dropped her off at her office so that she wouldn't be late for work. I drove slowly as I was approaching the giant Ìrókò tree where we shared our last emotional moment.
I wore the bead she gave me on my left wrist. I cherished it so much. It's the only thing that matters to me now.
Thank you for your time lovelies.
The post is originally written by me 💕@debbie-ese💕
Follow me on social media
Your comments, criticism and votes are highly appreciated.