Career guidance.

"Don't do the mistake of allowing him study Yoruba. Leverage on your influence in the society to establish a flourishing career for your son."
---
Ben discouraged his friend, John whose son was admitted to study an African language, Yoruba in the University. Ben believed that the status of John in the society as a well known musician should afford him the opportunity of guiding his son, Jack to study Law in order to possibly become a well known lawyer in the nearest future. He believed that studying Yoruba would make him relevant in a very small section of the society.
---
In his response, John explained the reason why his only role is to guide his son to do well in whatever career he chooses to pursue. He learned from his own experiences.
---
While growing up, Charles, father of John was so fixated on making sure that his son studied law. His love for law profession came as a result of his almost three decades service in the judiciary. He was a security personnel in the court and he was fascinated about the respect the society gives to a lawyer and perhaps most senior lawyers live a comfortable life. All these culminated into him vowing to see John study Law.
---
However, John fell in love with music in his childhood. He was fond of singing with societal issues freely. His school mates really loved his talents - his teachers too. His father got noticed of this and flared up one day.
---
Sitting down on his wooden long armed chair, listening to a weekly radio programme, "Law and society" where the legal implications of citizen's actions are discussed, he heard John singing while washing plates in the kitchen. He had told his father the previous day that he would become a musician in future but such statement didn't elicit reply from Charles. Listening to this programme now made the desire to see his son being mentioned or interviewed on such programme in near future a burning issue in his mind. He immediately called John and said;
---
You said you want to become a musician. Let me ask you a question. How many successful musician have you seen emerged from this part of the world? Before you answer, you are not going to be a musician. You will study Law and become an enviable legal luminary.
---
John was silent for few seconds before summoning courage to answer the question.
I don't know anyone yet but I believe someone is always the first in anything and everything. I'll be successful at music.
Charles shouted at him to return to the kitchen and complete his work.
---
Few years later, on the insistence of Charles, John acquired a degree in Law and was called to bar. He, however, dumped the law degree and invested his energy in his passion, music. At the peak of his career, he invited his father to a concert where he gave him the opportunity to address the audience.
---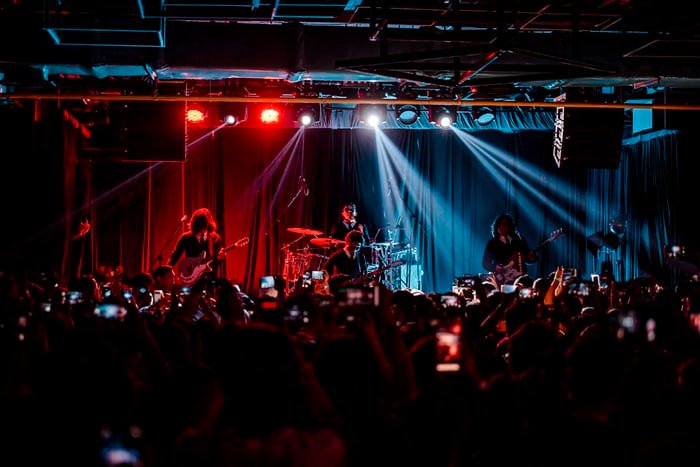 Source
---
I am the happiest father in the world today. You've taken me to know places that I never knew for almost six decades. I am proud of you. I beg you to forgive my ignorance over the years when I forced you to study for a career that you don't like. I was passionate to guide you to success but ignorant of how to go about it. I thank God that it turned out this way. Thank you all for honouring this concert." Charles stated.
---
After taking his time to explained this life experiences to Ben, he concluded by saying;
I don't want to make the same mistake twice. I was lucky to still find a way to engage myself in what I am good at after pleasing my dad with the law degree, my son may not be so lucky. I went to his school last week to consult the school's counselor and she told me that Jack is good to go and study Yoruba. I want to guide him to study whatever he likes and encourage him to be the best in it. All professions or career matters."
---
At this juncture, Ben agreed with the decision of John. They both had a good time eating and drinking before dispersing.
---
Jack enrolled in the University as planned, to study Yoruba language. He graduated in record time as one of the best students in the department. He immediately solicit his father's support to go for his Masters degree which his father graciously supported. He got a lecturing job with his University after finishing his Masters degree. He started his career in the academics and his passion for research to advance the course of Yoruba language saw him made quite a number of discoveries in the language.

Source
He continued in this line and became the first professor in his area of specialization.
---
He went to the United Kingdom to continue his teaching career. He had been appointed by a University who is making a way in teaching African languages in Europe. Jack took his father to UK in one of his holidays and John was highly impressed and fulfilled. He made some remarks in a dinner organised to honour him by his son.
---
Every child needs proper career guidance. My dad made a mistake that fortunately I was able to correct and I made him proud before his death. I vowed not to repeat the same. Being the first professor in your field is an achievement. I toured our country in my musical career but today, you've taken me out of the shores of our continent of Africa. I am proud of you. My advice to every parent is to guide your children properly. Don't force a career on them, rather help them with proper guidance to achieve success."
---
Everyone were happy at the dinner. They prayed for Prof Jack and his family.
---
---