Today is Saturday, and Saturdays are for weddings and mostly traditional weddings.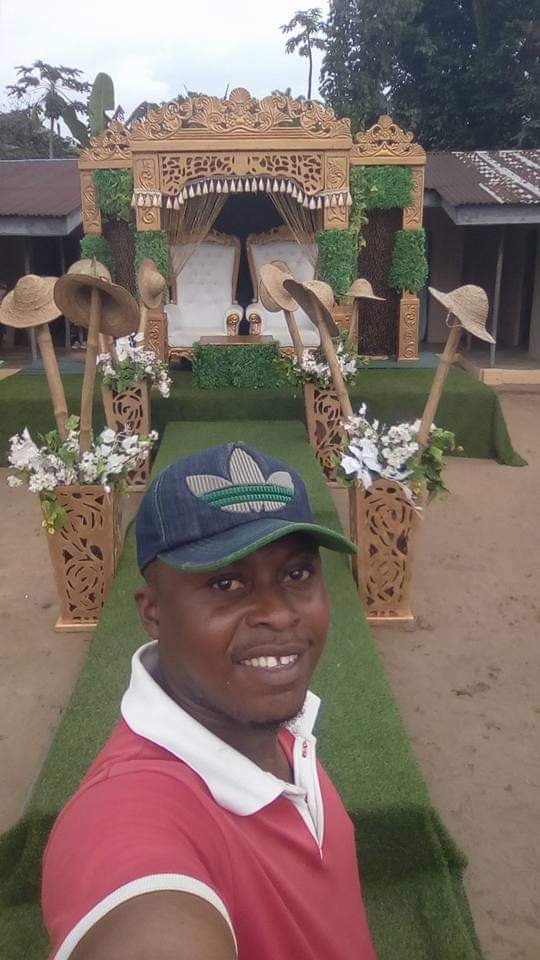 Here in Akwa Ibom State, we have different settings for traditional marriage,one of which is the royal antic hut, this is really the state of the art here.
Few highlight of what i use to make this beautiful hut
first and for most, i level the ground with iron stage and plywood.

cover it with synthetic or green grass.

then i mount the hut, this hut is stencil wood with crown above.

then i fix that royal white sit inside

adore the walk part with baboo and traditional hat and flowers inside the stencil flower pot.
Now this beautiful hut was designed and decorated by me
Wow!!! The venue is ready for a big traditional marriage.
Our culture our pride