Hello, Uloggers and Happy New Month. Today is the first day in the month of June and this is my first picture for this month and I am taking it with a friend.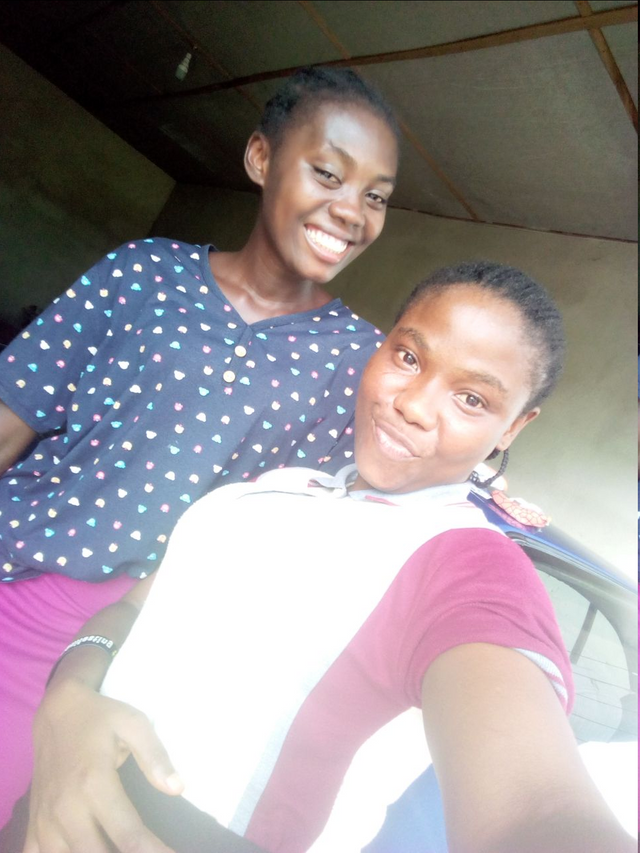 So today, this friend of mine, from Eket Village, who for the past two to three months because of the lockdown I have not seen decided to visit me unexpectedly. Well, she came unexpectedly but with something so yummy. She bought chicken for me. please don't be jealous oo, that is what a friend can do.
I actually did not know how much I have missed this Eket breed and her freaky nature of always using her camera (Picture freak) until I today and she came again with her "Evelyn let's take a picture".
So we decided to take a picture which turned into picturesssss's 🤣 and save it for memory lane since she will be returning back to Eket today and I don't know when she is returning back. I decided to save it down here for future purposes and to tell the Uloggers how my day went with my one and only Eket friend.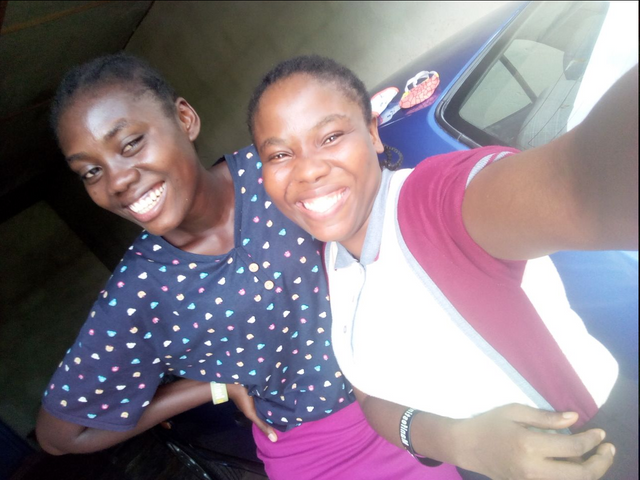 This Eket babe can be so funny and troublesome to be with. so we talked, about how her parents are doing to her sister and cousins. We had fun today and I was extremely happy to see her.
This babe decided to make me snap with this ooo, see me see wahala.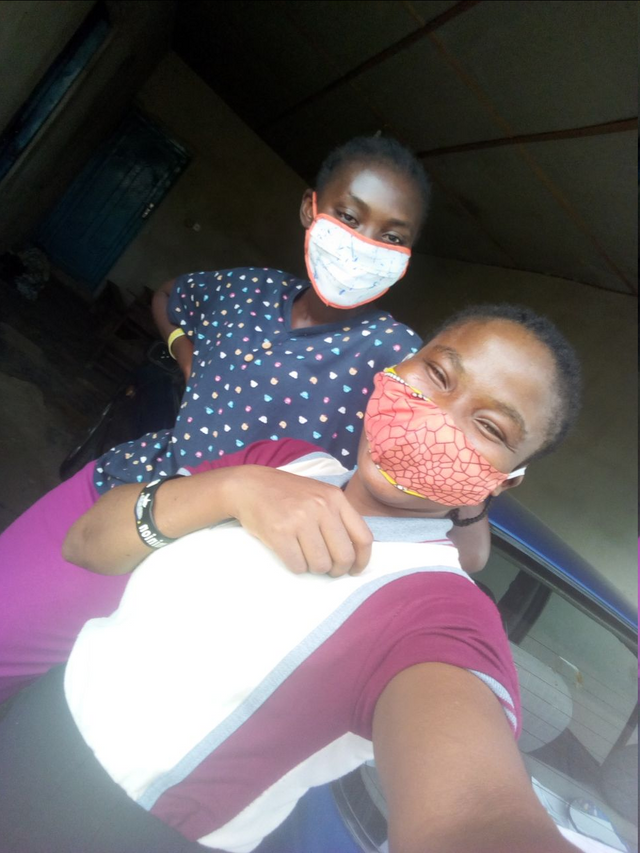 As dark as I am she still asked me to use this, hmmmmm, if you see me with this on the road in the night with light, I bet you will run 😅 without looking back.
I was and I am happy she was part of my today because I miss her a great deal.
Please help me tell her that the drink that has an orange colour is Mirinda, not Pepsi and the one with the black colour or with the blue ribbon is Pepsi, not Mirinda before she goes to disgrace herself again when going to buy from the store. 😂
Safe Journey my dear friend. I still think this picture looks awful and the worst picture I have ever had in the history of my taking pictures. Notwithstanding, I will save it for your children.