It was Saturday, the weather was cold and the rain was pouring heavily, we could not go out on getting something to eat at the store.
I checked the kitchen on what to cook, then my daughter spoke up, how about baking something like a cookie? hmmm, maybe that is a good suggestion, making as one of our activity today, we agreed to bake a chocolate cookie. My daughter was in charge of preparing and measuring the ingredients and I was the one in charge of mixing the ingredients, by making it into a cookie dough. Because she was with me in the kitchen, I taught her how to do it, so that by next time she can make it alone without any supervision.
When the dough is ready, I let her do the shaping and baking.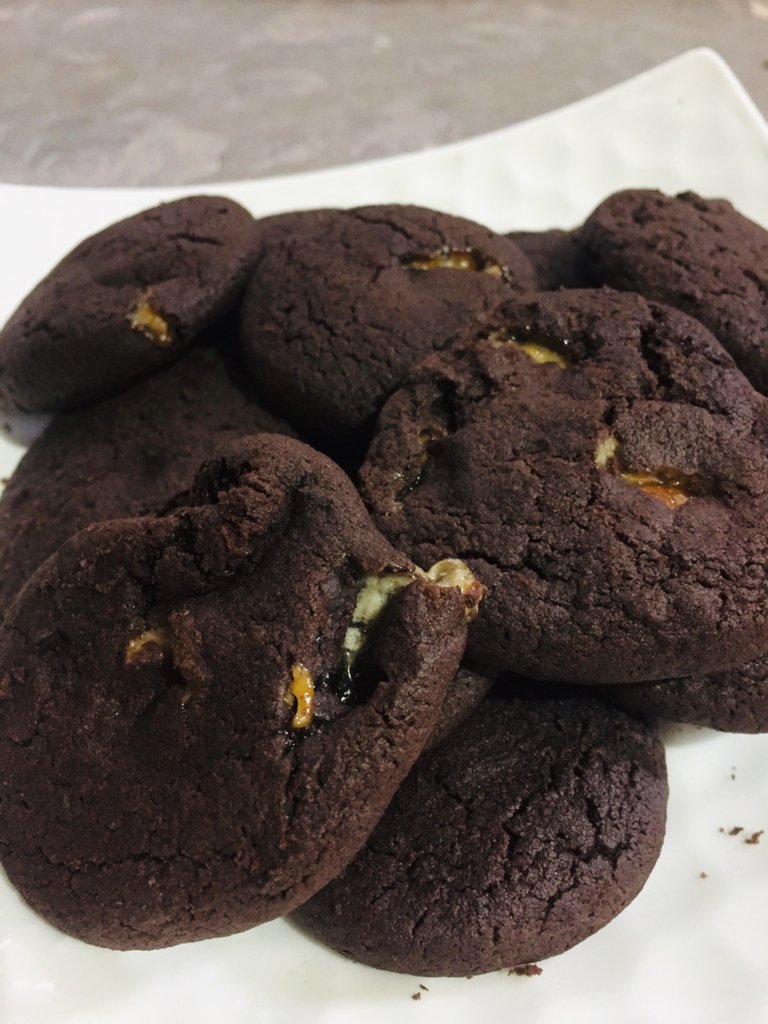 Here are the finished results of our activity today. Wanna try?
The Ingredients:
1 cup sifted all-purpose flour
1/2 cup sifted cocoa powder
1/2 teaspoon baking soda
pinch of salt
2/3 cups dark choco or milk chocolate
1/2 cup of unsalted butter
1/2 cup of brown sugar
1/4 cup of caster sugar/powdered sugar
1 teaspoon vanilla
1 large egg
Procedure:
Put the sifted flour, cocoa, and baking soda in a bowl mix well. Set aside.
In a large mixing bowl, put the butter (I used shortening instead of butter)the caster sugar, brown sugar.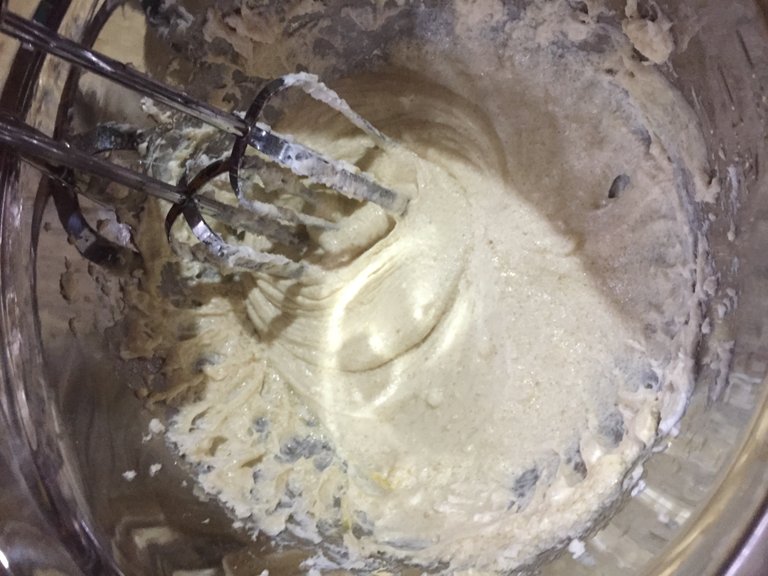 Beat it to cream add the egg beat it again until it becomes creamy.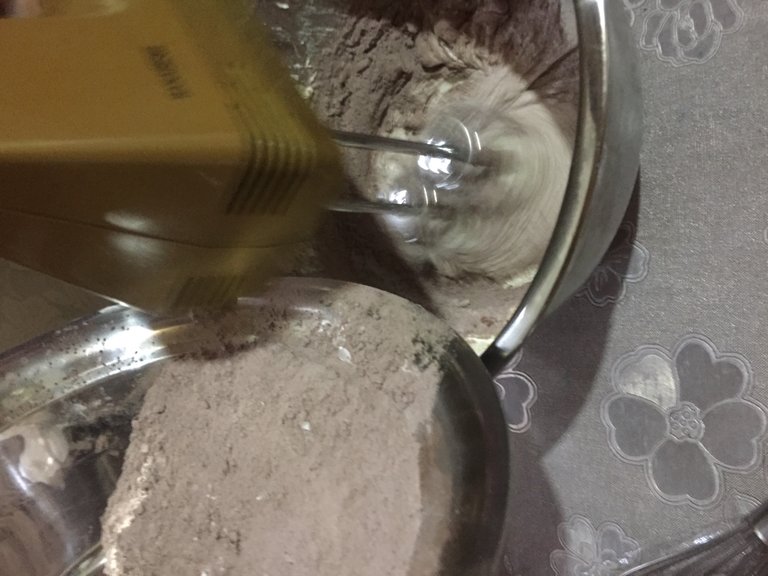 Add the sifted flour, cocoa, and baking soda mixture (a part of it for 3 times) add the vanilla. Beat until the mixture incorporates. Add the dark choco or milk chocolate ( I used 2 pieces of big cloud 9 and sliced it into cubes)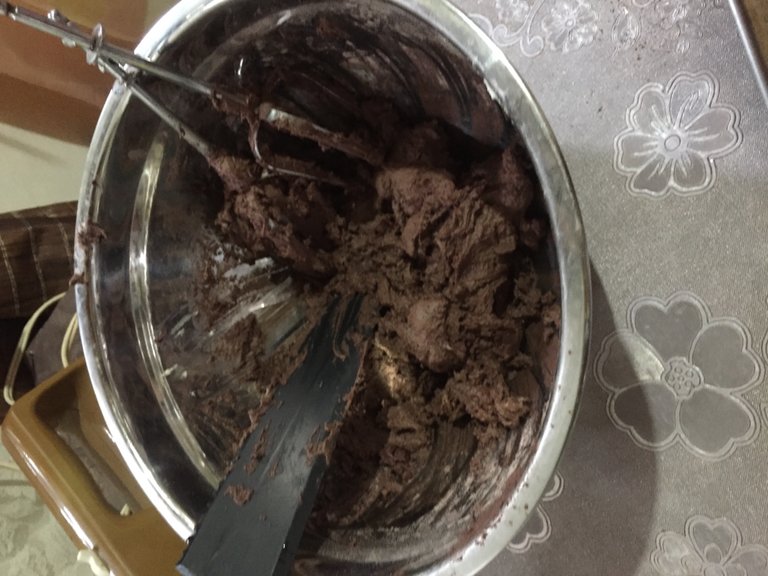 Prepare your baking sheets
brush it with oil and lined it with parchment paper.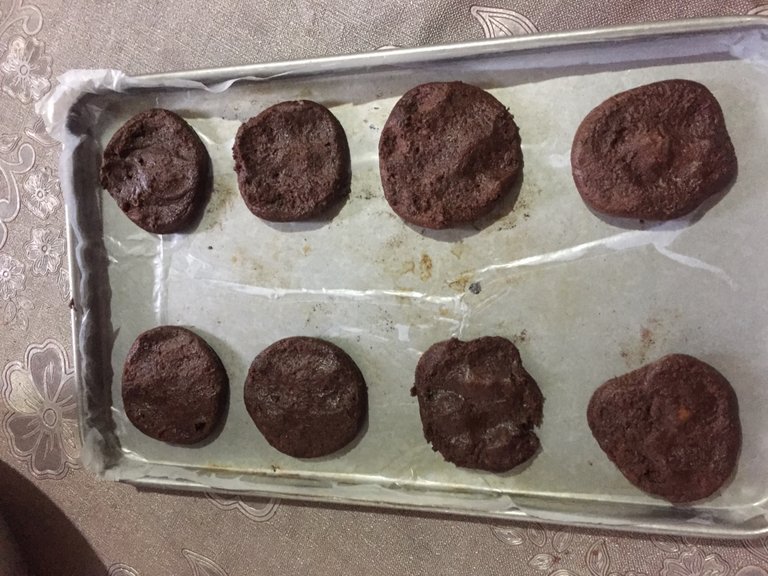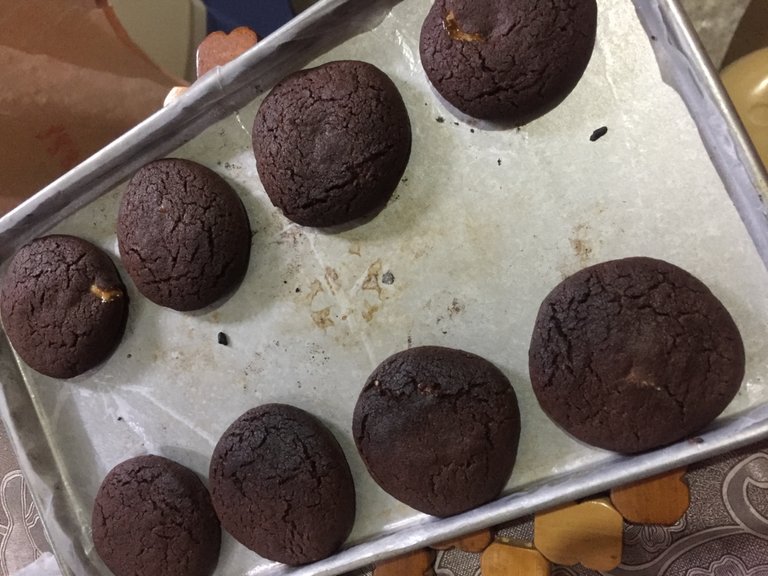 It's me again your chef mom
@june21neneng