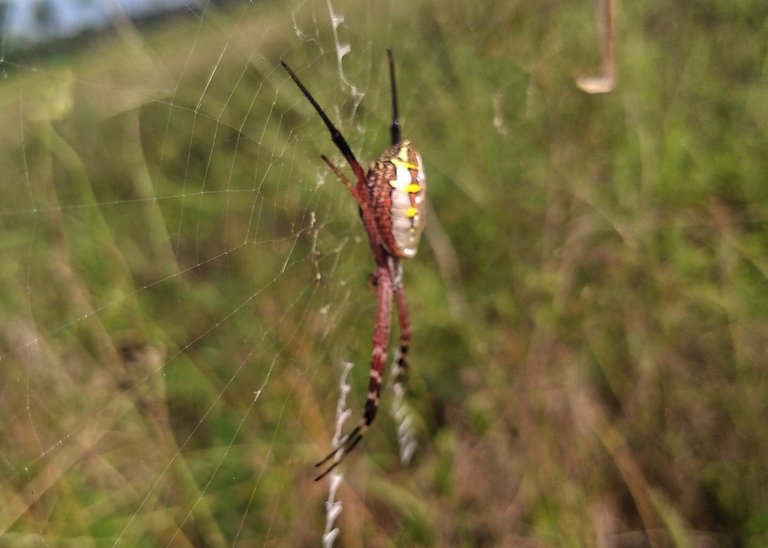 The leaves continue to fall, spring has occurred throughout the tropical forest. Spiders make webs from corner to corner of the tree, as well as grass. Today I passed a path from the forest that connects the two sub-districts. This forest is a very beautiful mystical forest, which people pass all day long as the main road in and out of the countryside.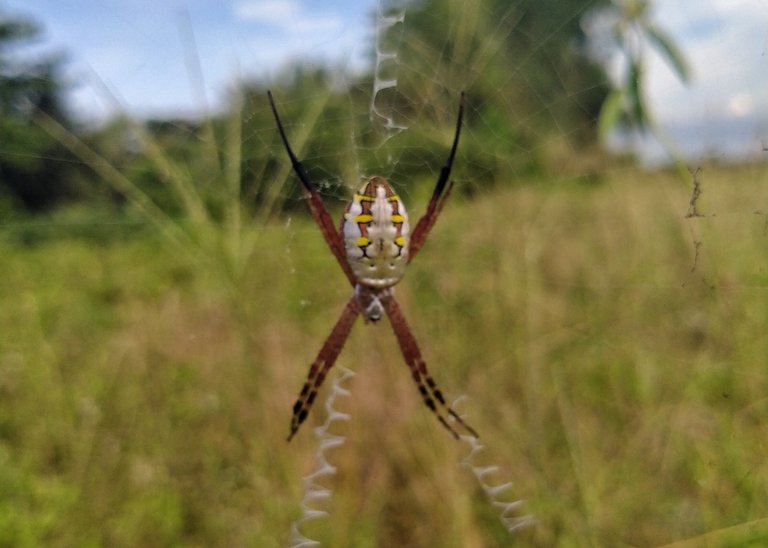 As we know, spider insects are a series of deadly insects, but despite their ferocity, some spiders are harmless and not deadly. Like the spider I encountered, this type of spider is a frightening predator of common insects in forest environments.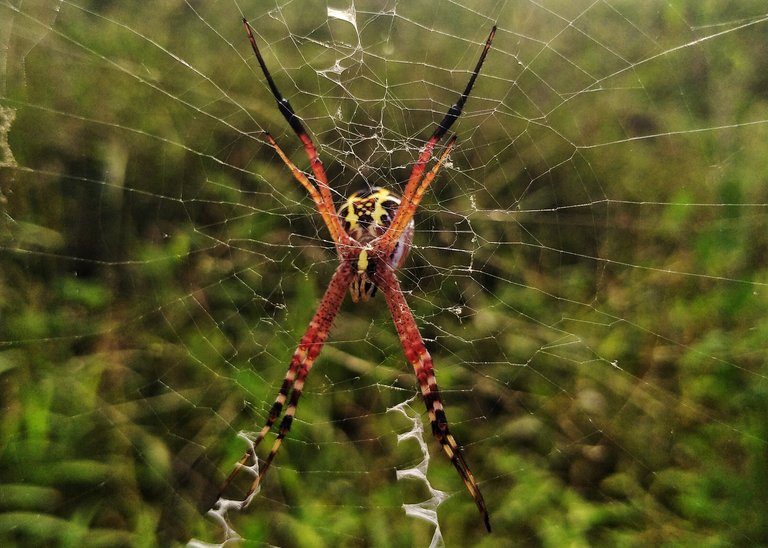 Spiders hanging on the web are generally lazy spiders, why not feel that they are just sitting in the web, when there are insects trapped in their webs, they will hunt for daily food, this kind of spider is silent, has a deadly poison if stung by its bite.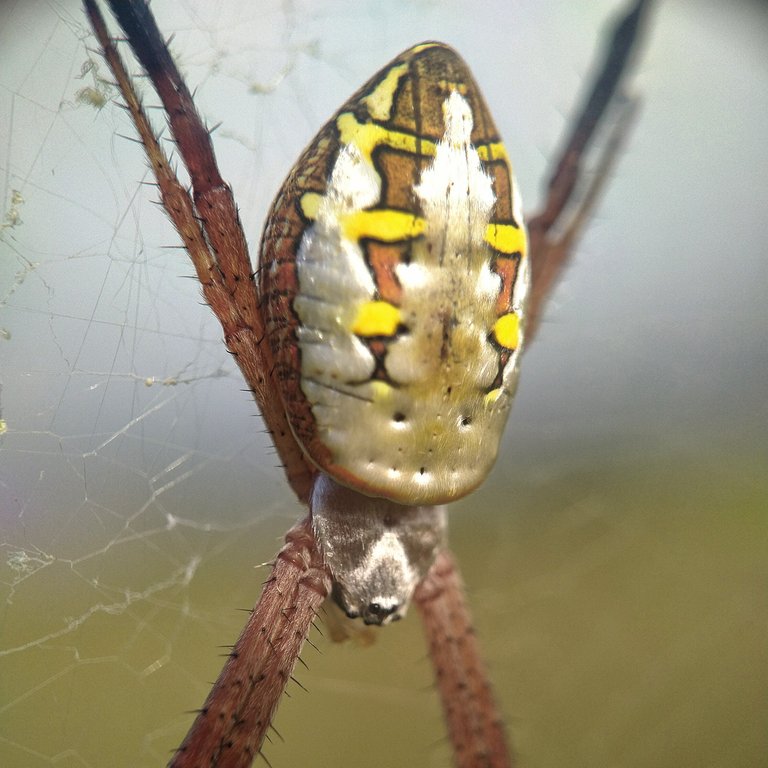 This is the real face of the lazy spider, I took a few closer pictures of the web.
A. keyserlingi is commonly known as the St. Andrew's cross spider, due to the construction of bands of silk forming the arms of an X-shaped cross, similar to the one upon which St. Andrew is traditionally said to have been crucified. Juveniles of this species sometimes build a spiral-shaped pattern of silk. Referred to as web decorations or stabilimenta, these bands are thought to increase the species' prey capture rate, but as in other species, they have been found to protect the spider against predators.
Argiope keyserlingi is an important model species in studies of spider ecology and behaviour. Using this species, scientists have investigated sperm competition, sexual size dimorphism, cryptic female choice, the role of pheromones in mating behaviour, and the function and evolution of web decorations.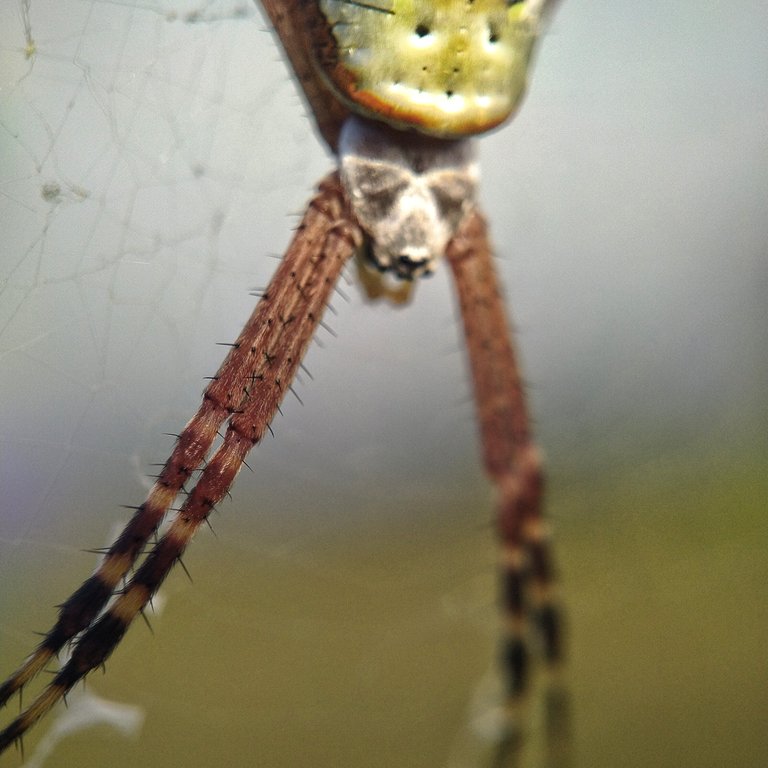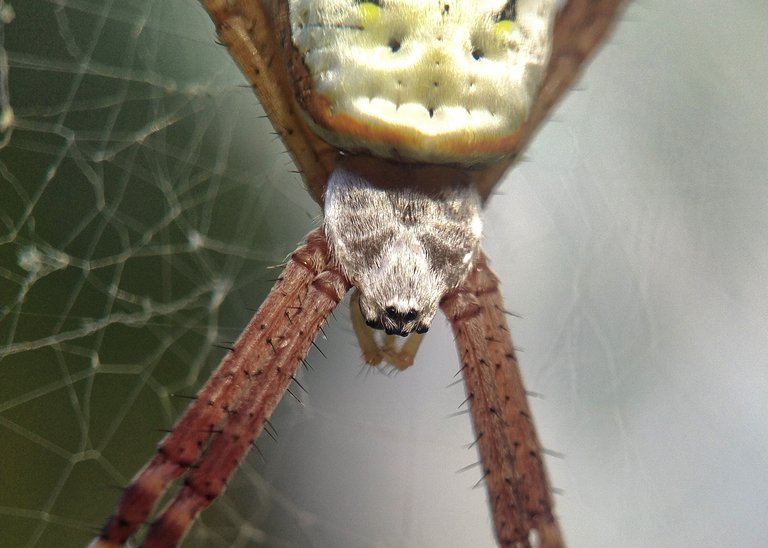 ©2021 All image original photo by @tinta-tertuang