Давно я не писал ничего в этом сообществе, так как у меня не было действительно интересных тем, которые могли бы вовлечь большое количество людей в дискуссию. И вот на тебе...
For a long time, I did not write anything in this community, since I did not have really interesting topics that could involve a large number of people in the discussion. And here I start...
Проверяя состояния дел на рынке @splinterlands я наткнулся на вот такую ситуацию. К сожалению или к счастью, это я и хочу выяснить? Единственное что нужно добавить, что на рынке четко прослеживается тенденция на продажу, нежели на покупку и @th12-m00n не единственный крупный владелец карт, который начал массовую распродажу. Очень сильно хочу увидеть мнения других игроков @splinterlands со стажем. Что Вы думаете о текущей распродаже? Неужели, это реакция на предстоящее ограничения в лигах, которое вот-вот появится, направленное на "борьбу с ботами"?
Checking the state of affairs on the @splinterlands market, I came across this situation. Unfortunately or fortunately, is this what I want to find out? The only thing that needs to be added is that the market clearly shows a tendency to sell rather than buy, and @th12-m00n is not the only major cardholder who started a mass sale. I really want to see the opinions of other @splinterlands players with experience. What do you think of the current sale? Is it really a reaction to the upcoming league restrictions, which is about to appear, aimed at fighting "bots"?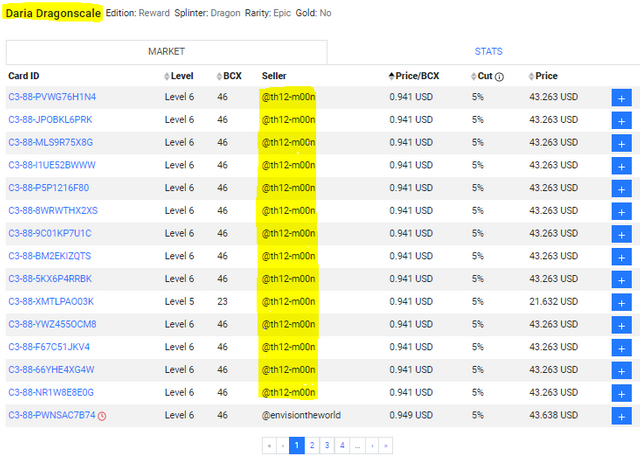 10% від виплат даної статті я відправляю на своєрідний "депозитний" рахунок своєму синові @andruto. На мою думку заощадження на блокчейні HIVE буде набагато цікавішим за будь-який депозит, що я знаю.
I send 10% of the payments of this article to a kind of "deposit" account to my son @andruto. In my opinion, saving on the HIVE blockchain will be much more interesting than any deposit that I know of.
Весь зміст створено автором за псевдонімом @cranium для однойменного блогу на блокчейні HIVE. Використання будь-яких матеріалів дозволено лише після погодження з автором.
Все содержимое создано автором за псевдонимом @cranium для одноименного блога на блокчейне HIVE. использования любых материалов разрешено только после предварительного согласия автора. 
All content was created by the author under the pseudonym @cranium for the blog of the same name on the HIVE blockchain. The use of any materials is allowed only after agreement with the author.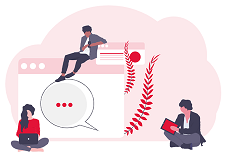 Not got an account yet? Sign up to Hive!