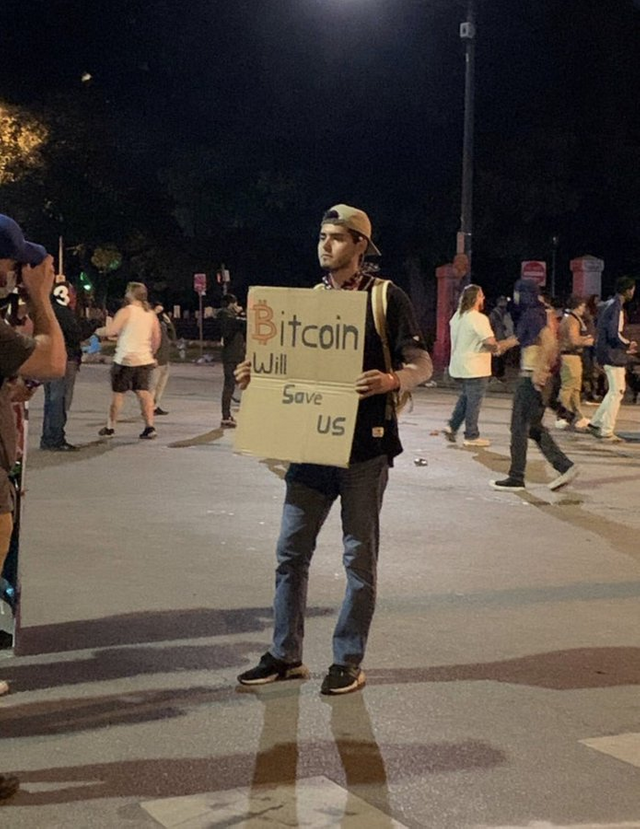 Source
I have never partake any riot, even in my High school day was fight will break out between schools, I'm very quick to run home and my dad will be happy I did because he home safe.
Now if there is any riot will gladly partake in peacefully it will have to be for Bitcoin like the guy in the above photo.
But is this the right time and place to protest for Bitcoin or add Bitcoin to the midst of the riot? What's your thought on the subject?
Personally I will prefer a Bitcoin peaceful protest that has nothing to do with other riots, we don't have Bitcoin linked to bad deeds.
And for the guy in the above photo, I doff my hat for him for the the idea behind the Bitcoin poster.