This is my first proper post using #3speak I hope you all enjoy the video at the bottom of this page.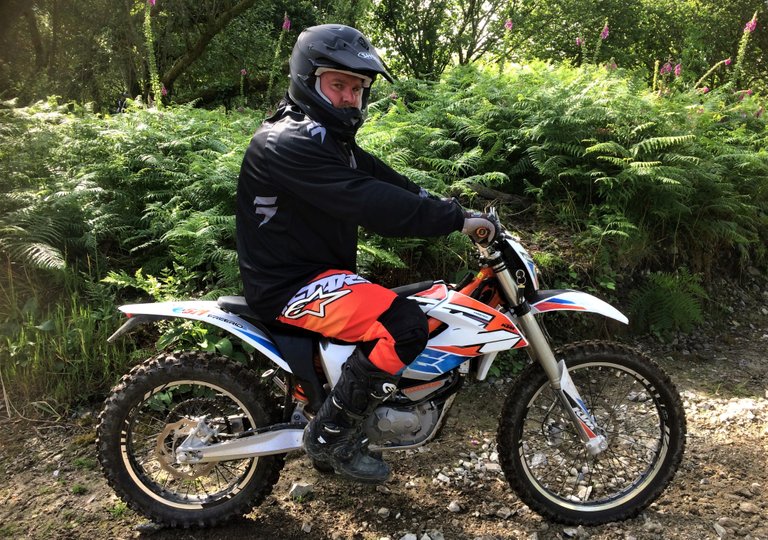 We are becoming used to seeing more and more electric vehicles on the road but motorcycles are lagging behind. One company trying to turn this around is KTM a Austrian motorcycle powerhouse.
KTM have in recent years dominated the world of off road racing and are also becoming the go to company for road bikes. They have dipped their toe into E-Bikes making some high quality electric bicycles and now have turned their hand to developing E-Motorcycles. With their dominance in motocross they have started with what they know best.
The aim was to produce a machine that could give it's petrol counterpart a run for it's money. KTM put a lot of time and money into this project with some false starts, concerns over battery life and motor performance saw it held back for a couple of years but eventually they produced a machine they were happy to release to the general market.
The Freeride-E is not cheap coming in at about 75% more than it's petrol brother so for many this will be a stumbling block to considering buying one. Fortunately for me a friend purchased one which gave me the opportunity to give one a blast.
With a lifetime of motocross riding and racing I feel I can give it a fair review so after having a bit of a play with it here are my thoughts.
Pros; No smelly fuel, reduced engine maintenance, very well built, quiet but whiny motor.
Cons; too small, strange power delivery, battery life, quiet whiny motor.
Lets break this info down, the biggest negative has to be run time, 30-40 minutes on full power, this means if you are to get out in the countryside where lets face it you will want to ride, you will need a large petrol generator to recharge it and a pick up truck to carry it, not so eco.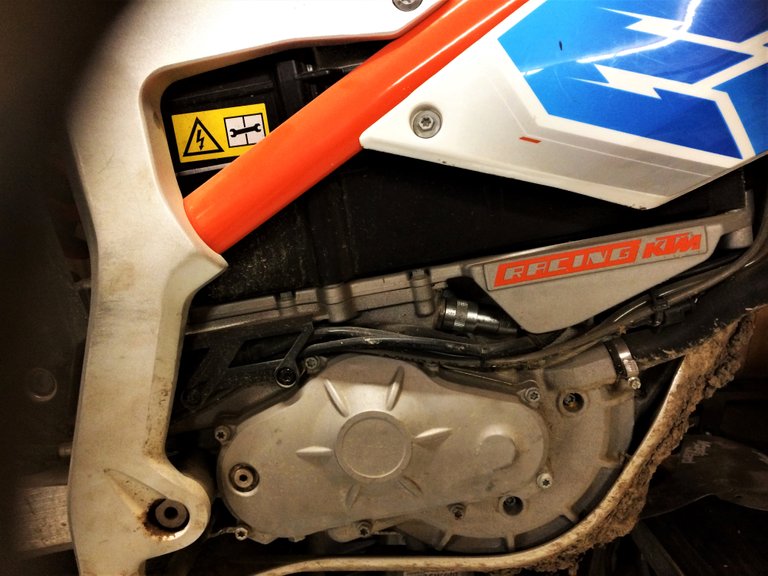 The electric motor is powerful and has lots of torque great for wheelies but for seasoned riders this doesn't work the power just isn't usable. For good control when cornering we use a lot of clutch action to feather the power and when jumping the electric motor tends to run on a little making the rear of the bike drop, caused by the gyroscopic effect of the back wheel spinning.
Overall size of the bike is also a issue, to cut back on weight which has been increased by the battery pack, important things like suspension have been put on a diet and perform poorly and make the bike sit a little low.
For me a major off put is that horrible whiny water cooled motor, OK it's electric but it just sounds awful along with all the rattles of the chain and chassis. I wonder how many hill walkers will be run over when they don't hear you coming.
Motocross is all about the noise smell and smoke, yes not very eco but for the small numbers of us doing it we can hardly be blamed for killing the planet.
So in summary, a bloody good effort but a long way to go, I can't see many off roaders giving up their petrol bikes soon but this development will soon find it's way through to road bikes and I think as short distance commuters this thing has legs. We will have to see what the future brings but for sure these are interesting times.
This is us playing on our private bit of land where we are slowly building a track, I decided not to add music to this video so you could compare the sound of the bikes, the E-Bike is not as quiet as you would expect. Bikes are Yamaha YZ85 riden by Koz the wife, KTM SX125 and KTM Freeride-E.
---
KTMFreeride-E is this the future? Thanks for taking a look at this post, until next time stay safe folks!
---
▶️ 3Speak