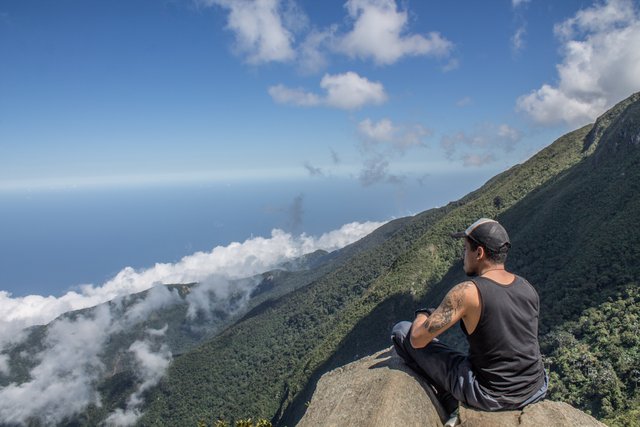 This is the announcement before the announcement!
After a tedious start to the hive platform I think we've finally made a fresh start. We've had to reorganise a few things and swap this and that around a bit but I think we're finally making some headway at last.
Let's lead with this. We've just received nearly 300K HP in delegations to Brofund.
For the last month I've been telling my community that something big is coming, and to hang tight because we're nearly there. Well, that paid off this morning as one of my whale acquaintances decided to donate to us a delegation of 280K+ HP. Of course this will be leading into something much bigger in the next few months, but for now I wanted to get my little community kickstarted into shape.
Plans now
Okay, so I've hired my coder buddy @reazuliqbal to set up all what I'm going to lay in front of you in a moment. So, when I say it's happening, it's right now being built and oh boy yes, it's happening. We should be ready to go in the next seven days.
New coin Yay!
So I've created BRO here. This will be the currency that underpins all the work that we do in the cave. It'll go on sale in seven days and will start off with the price of 1 BRO = 2 Hive.
You're probably wondering why you should buy our coin, right? Okay, well, think of it as an investment and dividends coin. We will be giving 50% of Brofund curation rewards back to BRO holders. You can either compound that and buy more BRO, or you can spend it on the market. Up to you.
So, say 10 people own 100 Brocoin each, and Brofund earned 100 Hive curation, and there is 100,000 BRO on the market. 50 Hive would get split between 10 people that "hold" Bro, so each Brocoin holder would earn 5 Hive for that round. Market coins do not count. Make sense? Hope so.
Since I'm the holder and owner of BRO, I won't be getting any dividends. Dividends are for people that have bought BRO via the market. So even that I have a big old stack of bro, I won't get diddly.
What will I do with the 50% curation? Aha. Good question. I'll be using that to develop the cave more, and I will be using it to buy our coin back once all the initial proceeds are gone.
Tipping!!
You will still be able to tip Bro, but at a much smaller rate. 0.1 BRO per tip, and tippers will need to have a certain amount of BRO on them. That is to be decided.
But it's not all about money, no!
I mean to get noticed here you need to have a fair amount of stake, so yeah, it's 75% about the money, sure. But we're not just a financial project, we're also a project that wants to focus on all the great things men do. Like craft beer, arm wrestle, build their own caves, play golf, If you're a man and you like doing manly shit (whatever that is) then get showing us it. Hell, it could even be playing with your pink fluffy dolls if that's your thing!
I also want to develop our discord server
It's something I've been trying to do for a long time but never had the funds to do it. I want to jam pack our server full of resources, tips, tricks, and how to's for everything that's in the manosphere. We even have @braiiboy sitting there, raring to go with his awesome bbq stuff. Part of the man cave earnings will be going into creating a robust information portal for men..
Sound like fun?
This is just the announcement before we announce that we're live :D Join our discord server and be part of the revolution. https://discord.gg/qd8J2x3