Dibujo a lápiz, inspirado en el ojo " La ventana del alma" // Pencil drawing, inspired by the eye " The window of the soul"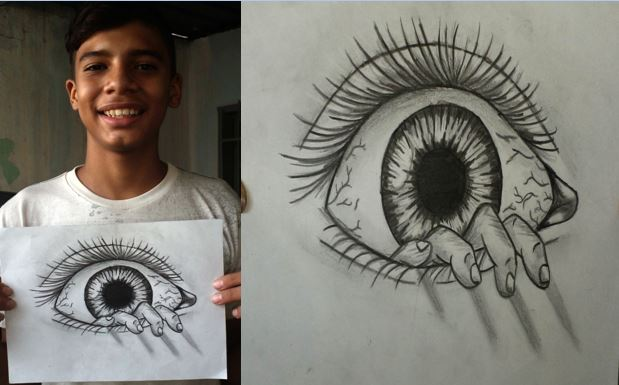 Spanish


Hola gente de Hive. Como se encuentran hoy? El dia de ayer me di cuenta que la ayoria de mis pinturas ya se habian acabado por lo que no pude realizar un arte en madera asi que pense que seria una muy buena idea realizar un boceto en blanco y negro de la isma forma mostrarle todo el proceso, es por ello que les compartire un boceto inspirado en los ojos " Las ventanas del alma"

English


Hello Hive people. How are you today? Yesterday I realized that most of my paintings were already finished so I could not make a wood art so I thought it would be a very good idea to make a black and white sketch in the same way to show you the whole process, that's why I will share with you a sketch inspired by the eyes "The windows of the soul".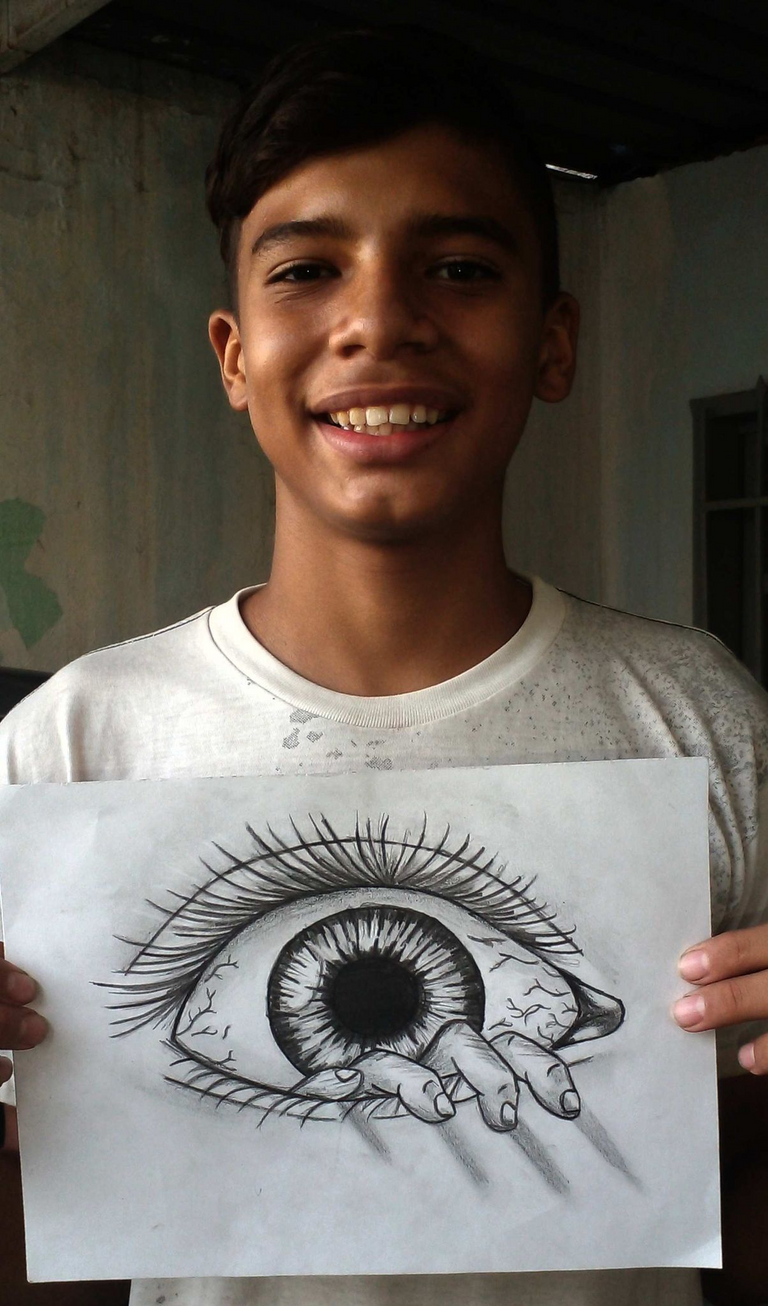 Spanish
Acompañame a ver este proceso
Priero comence a dibujar la parte de arroba de ojo, el parpado dandole toda la forma con un lapiz de grito, para luego añadir unos dedos saliendo de el
English
Join me to see this process
First I started to draw the eye part, the eyelid giving it all the shape with a scream pencil, and then I added some fingers coming out of it.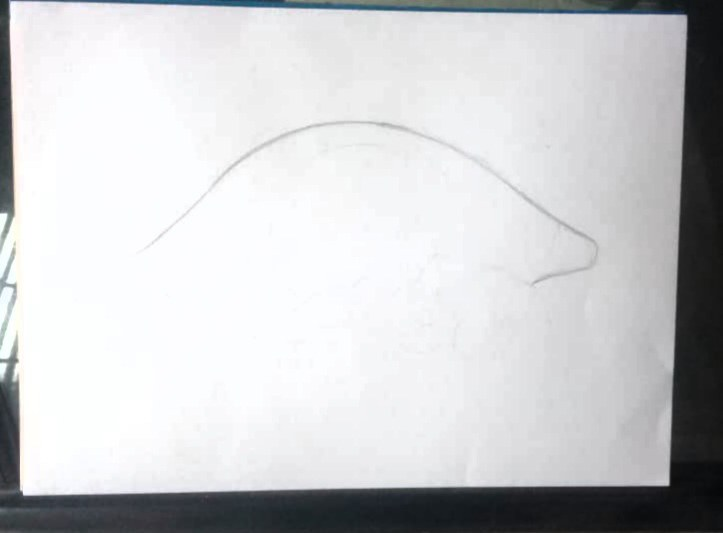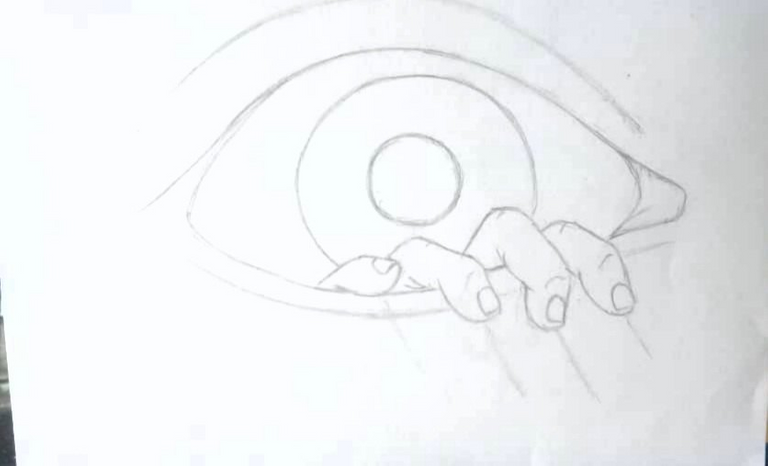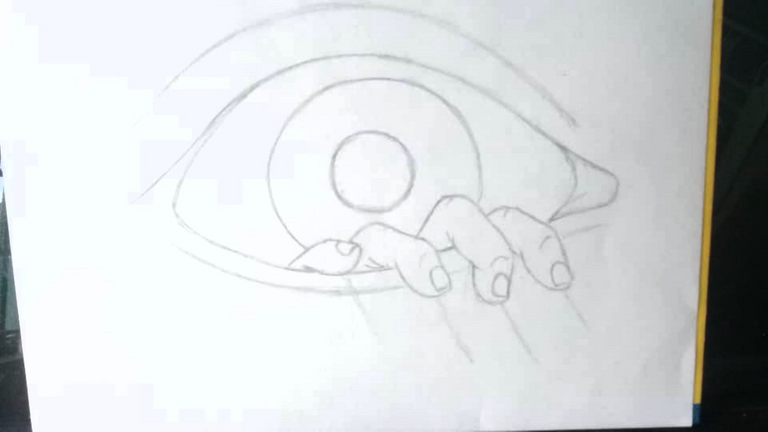 Spanish


Luego continue con dandole luz y sombra utilizando el mismo lapiz alredor de todo el ojo y iris, añadiendo muy rapidaente las pestañas superiores

English


Then I continued with giving light and shadow using the same pencil around the whole eye and iris, adding very quickly the upper eyelashes.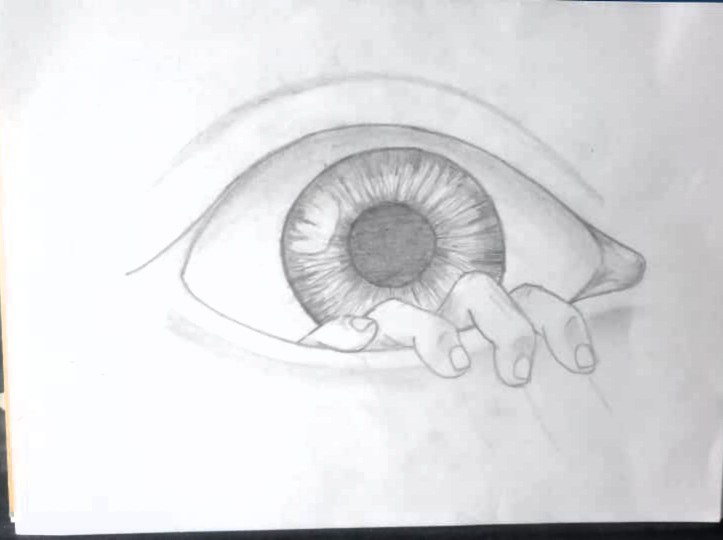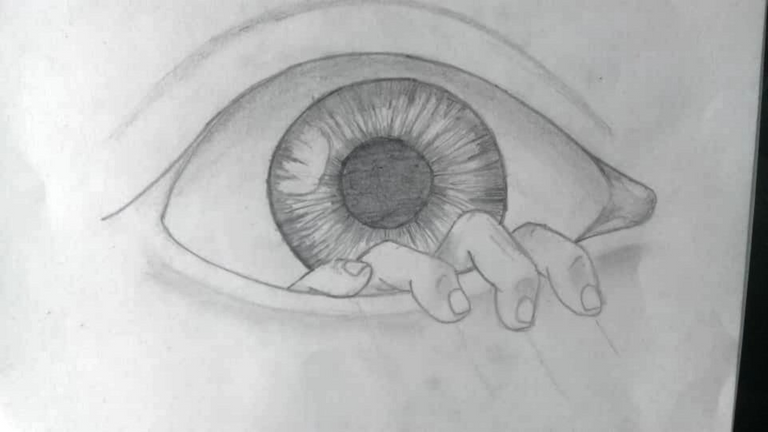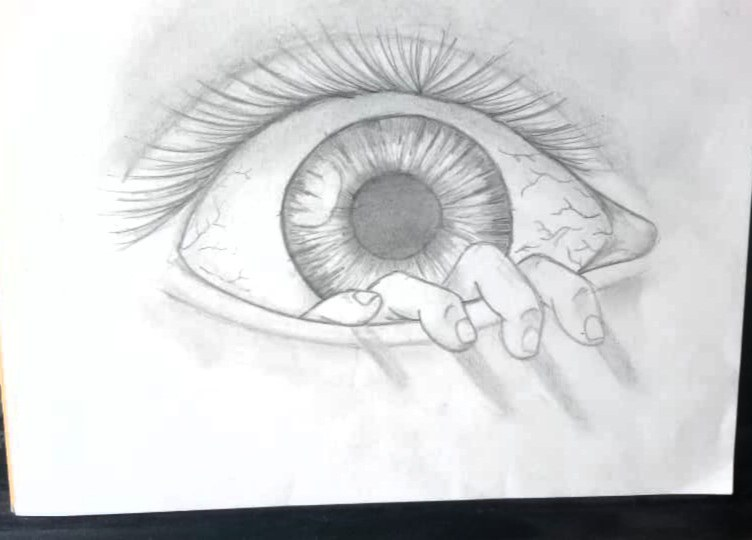 Spanish


Para finalizar utilice un color negro para colocar y resaltar todos los bordes del dibujo, y de la isma forma continue sombriando con el mismo color

English


To finish I used a black color to place and highlight all the edges of the drawing, and in the same way I continued shading with the same color.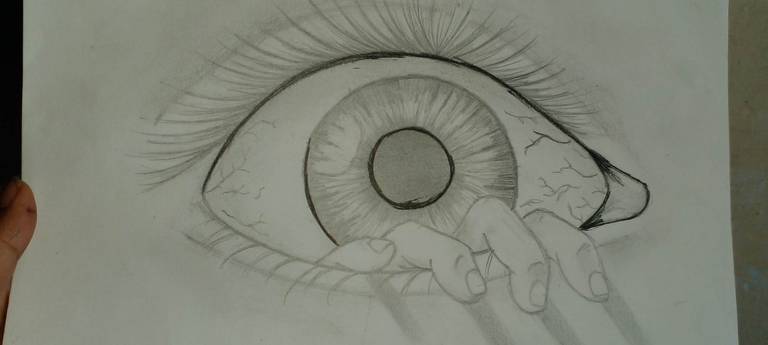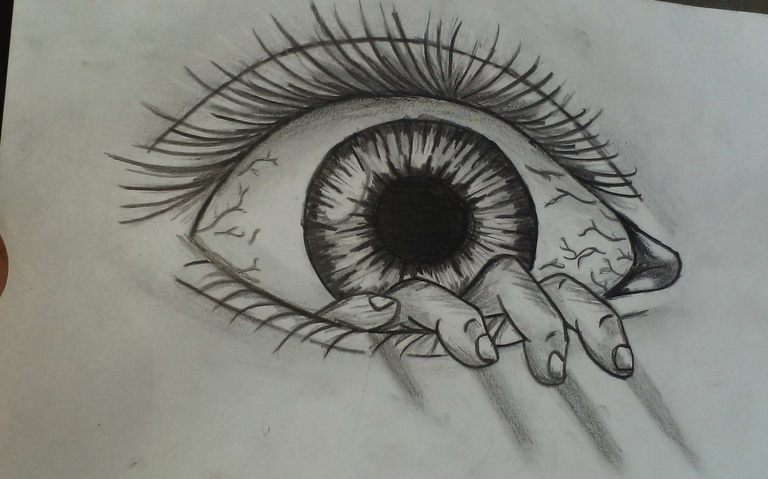 Spanish


Gracias por visitar mi blog y ver este resultado, quiero decirte que me nspirado en un dibujo de internet aquí te de dejo la fuente, muchas gracias

English


Thanks for visiting my blog and see this result, I want to tell you that I was inspired by a drawing on the internet here I leave you the source, thank you very much.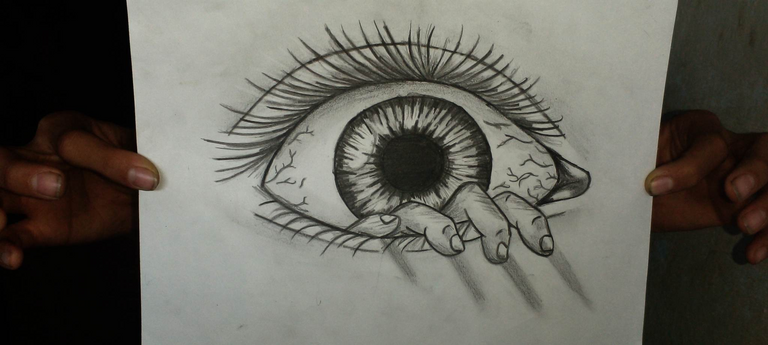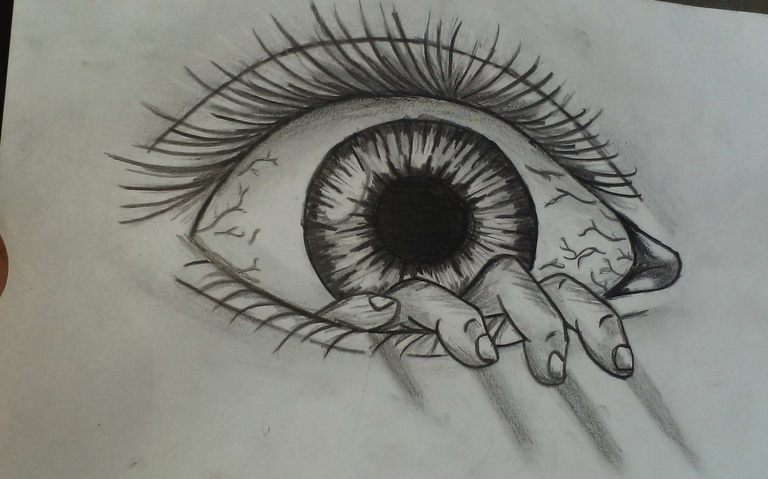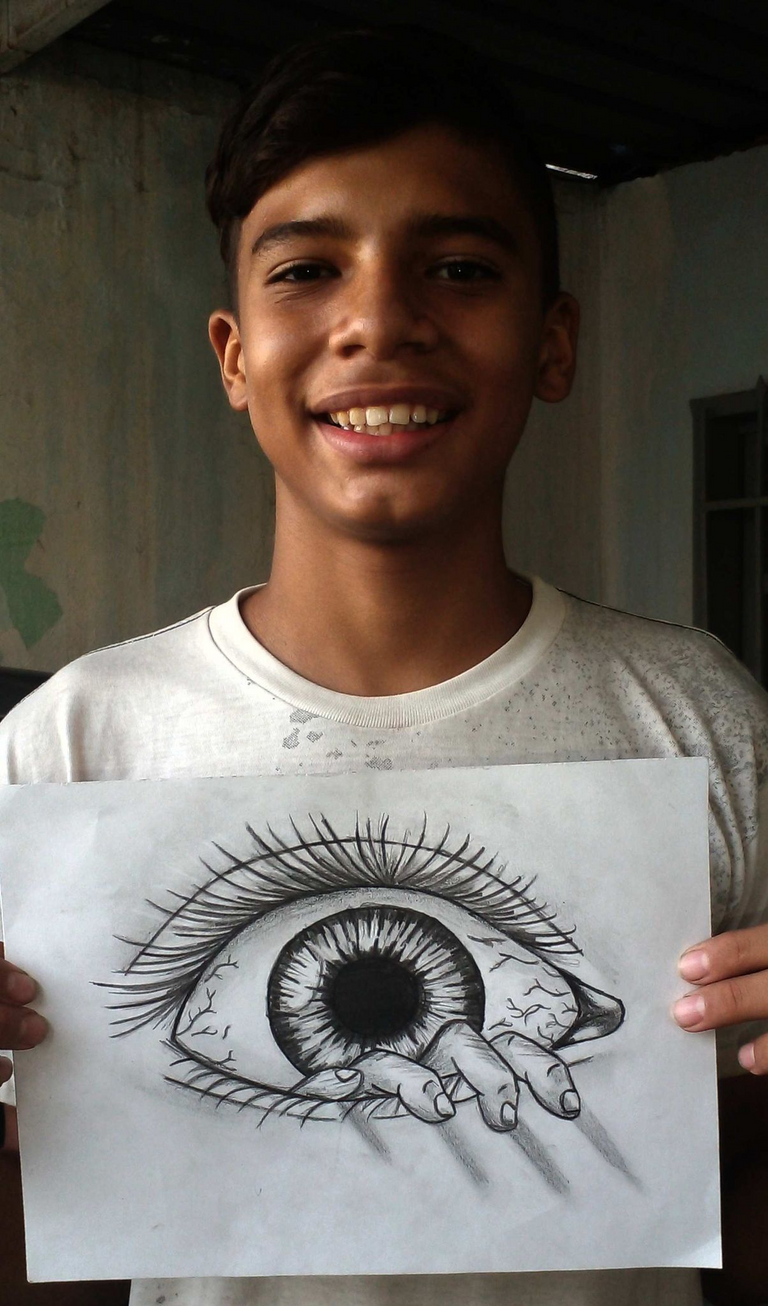 Bienvenido a mi sùper blog en Hive.
Gracias por leer mi post!
Fotografías de mi propiedad.
Texto traducido en deelp.
Conversor de letra 3D
Separadores y barra realizados en canva
Hasta la próxima
---
---