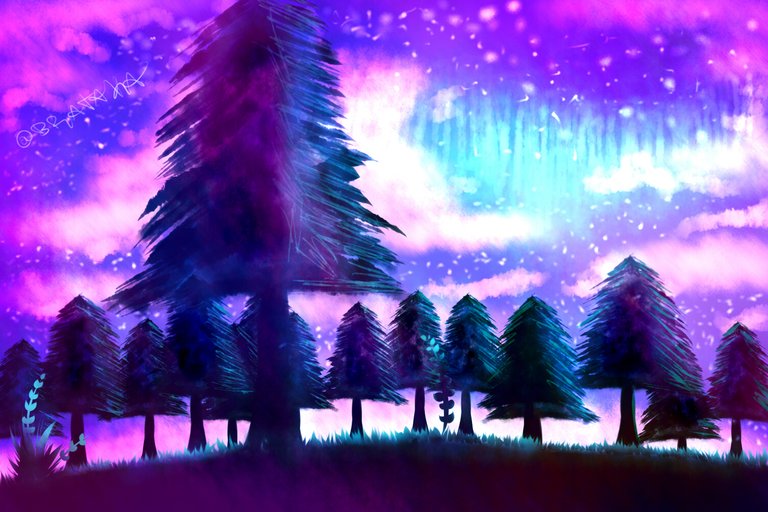 What's up fellows, be welcome to a new post, this time I'm going to show you a fantasy landscape that I made some hours ago, I'm practicing some Sai functions and some modifications in the pinreles that I use, mainly in the clouds, it's quite entertaining to make these landscapes, because of the different types of shiny and faded color combinations.
Que pasa compañeros, sean bienvenidos a un nuevo post, esta vez les voy a mostrar un paisaje de fantasía que realice hace algunas horas, ando practicando algunas funciones de Sai y algunas modificaciones en los pinreles que utilizo, sobre todo en las nubes, es bastante entretenido realizar estos paisajes, por los diferentes tipos de combinaciones de colores brillos y difuminados.
Process / Proceso
Painted / Pintado
Well this time I didn't do lineart because it wasn't necessary, so I started to paint at once, the first thing I did was the grass some very little weeds, then I drew some pines one quite big and other small ones to give more depth to the drawing, after finishing the background pines I started to add some green glow colors, since the sky would have a kind of northern lights and as far as I remember they are green, after finishing the blurring of the sky, I started adding the clouds with a light green color, due to the background colors the white clouds took different tonalities, creating a quite nice effect.
Bueno esta vez no hice lineart porque no era necesario, así que comencé a pintar de una vez, lo primero que hice fue el pasto algo de maleza muy poca, luego dibuje algunos pinos uno bastante grande y otros pequeños para darle mas profundidad al dibujo, después de terminar los pinos de fondo comencé añadir algunos colores de brillo verde, ya que el cielo tendría una especie de aurora boreal y hasta donde yo recuerdo son verdes, después de terminar el difuminado del cielo, comencé añadir las nubes con un color verde claro, debido a los colores de fondo las nubes blancas agarraron diferentes tonalidades, creando un efecto bastante bonito.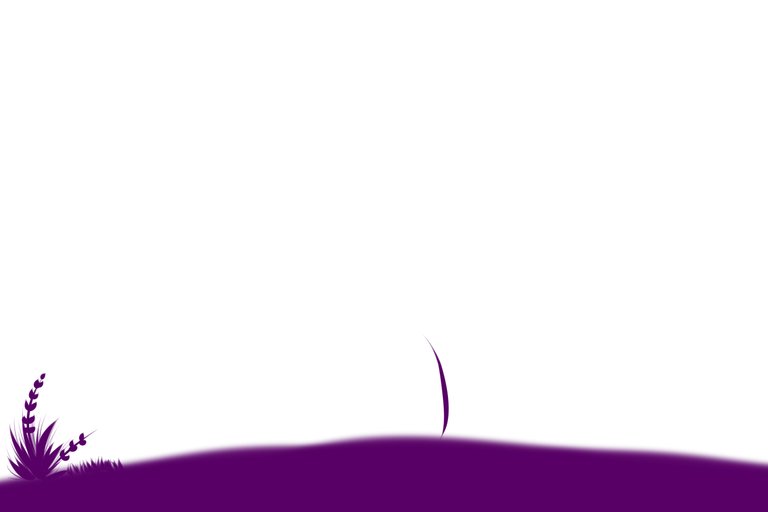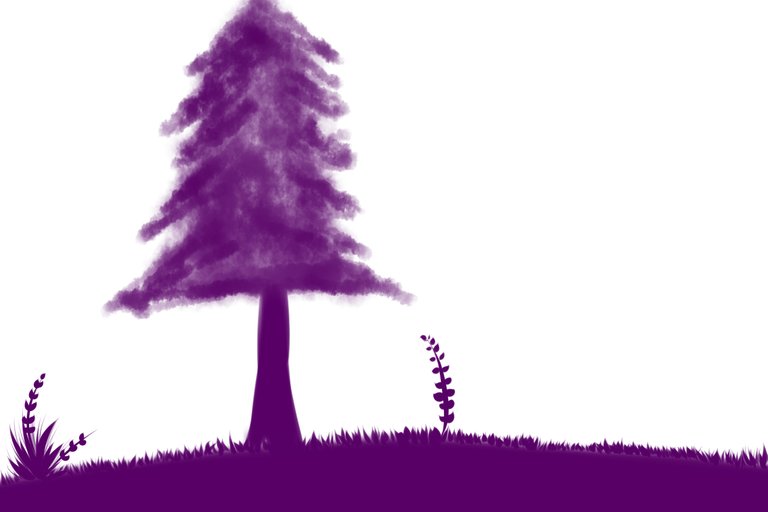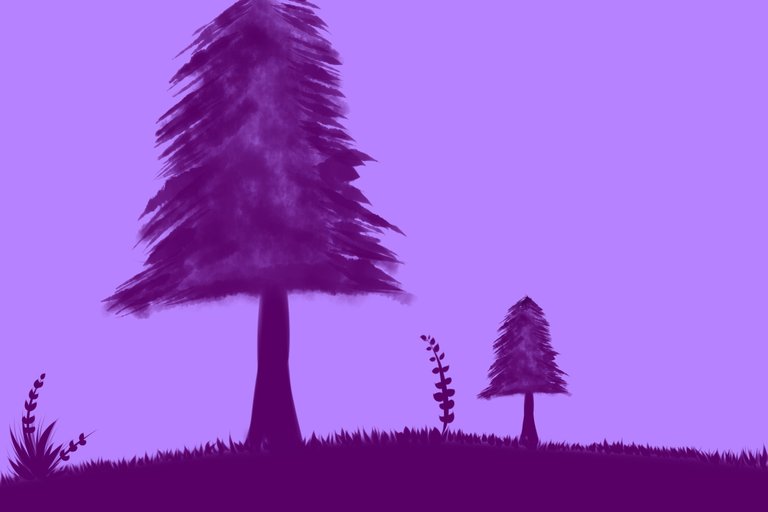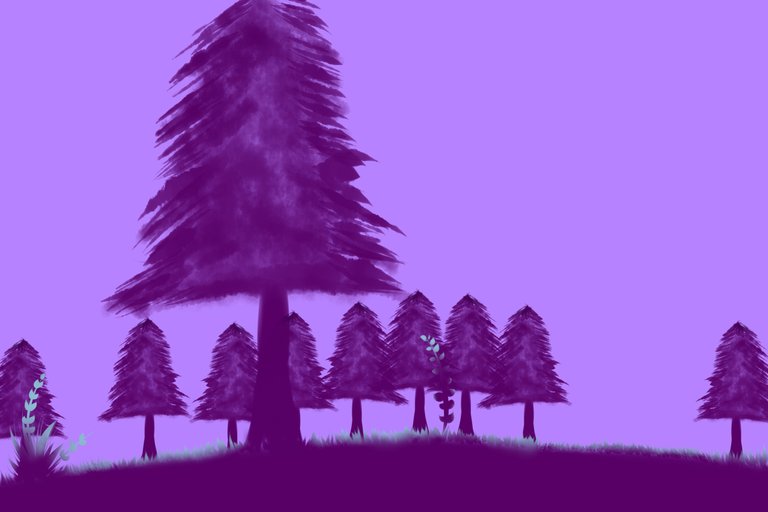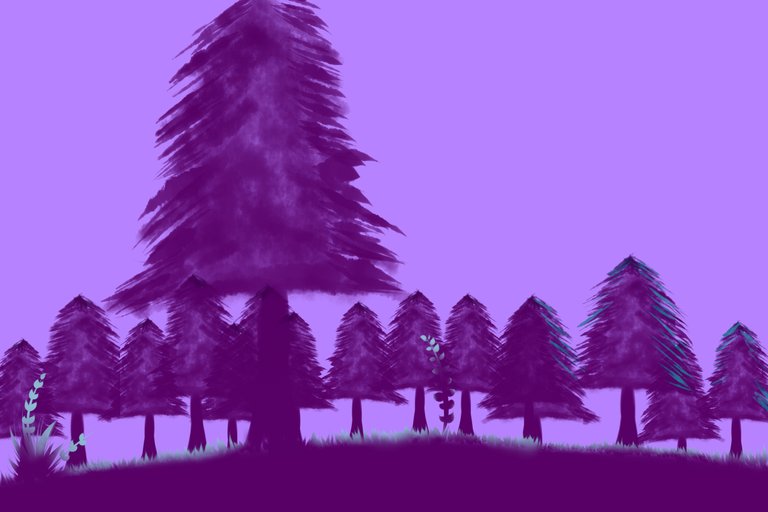 After finishing the landscape, I created a layer in overlapping mode to intensify some purple tones, add to some red tones, touches of yellow and some green.
Después de terminar con el paisaje, cree una capa en modalidad superponer para intensificar algunos tonos morados, añadir a unos tonos rojos, toques amarillos y algunos verdes.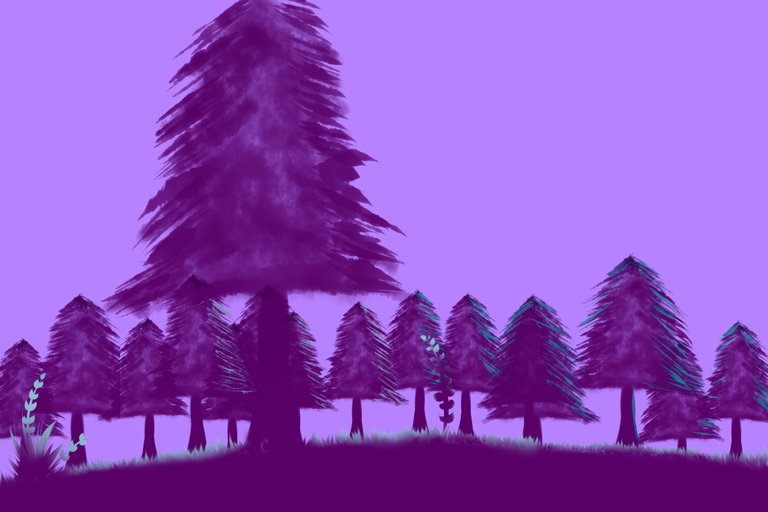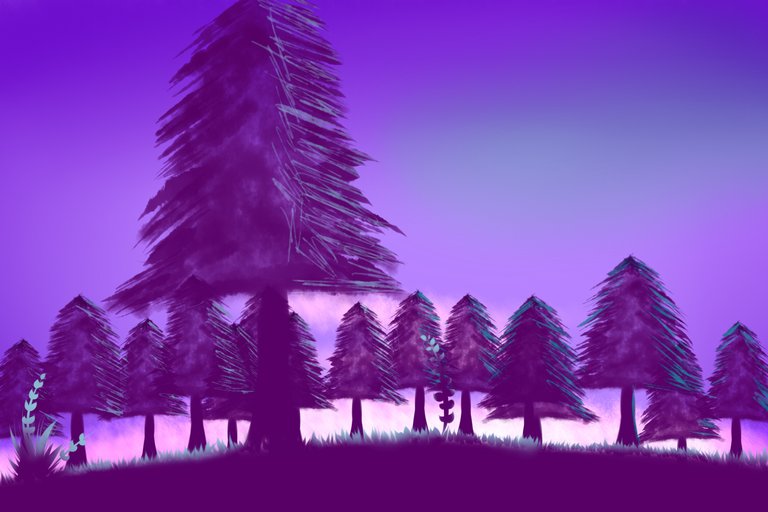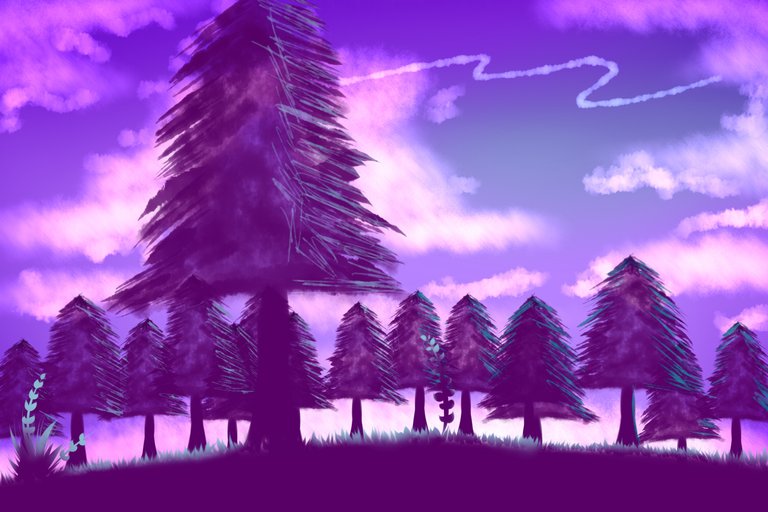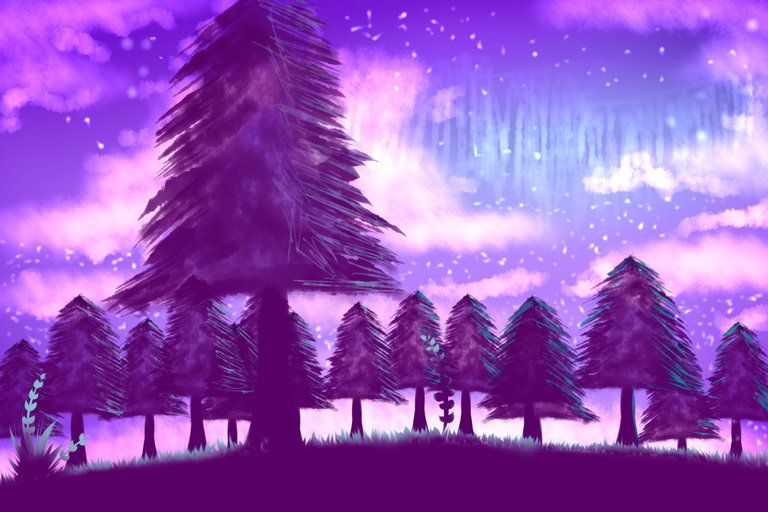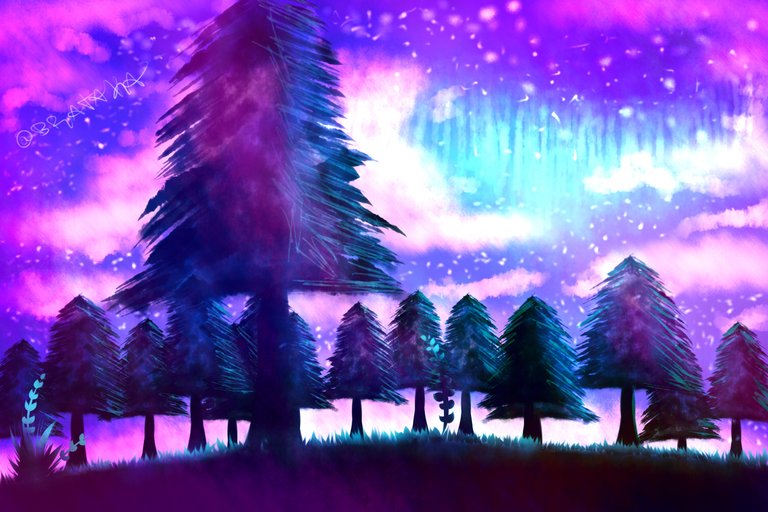 Final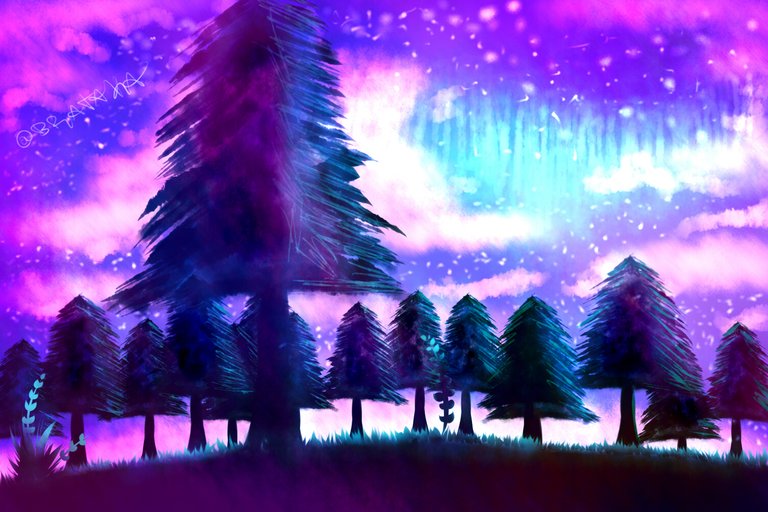 I hope you liked it, kind regards @Brataka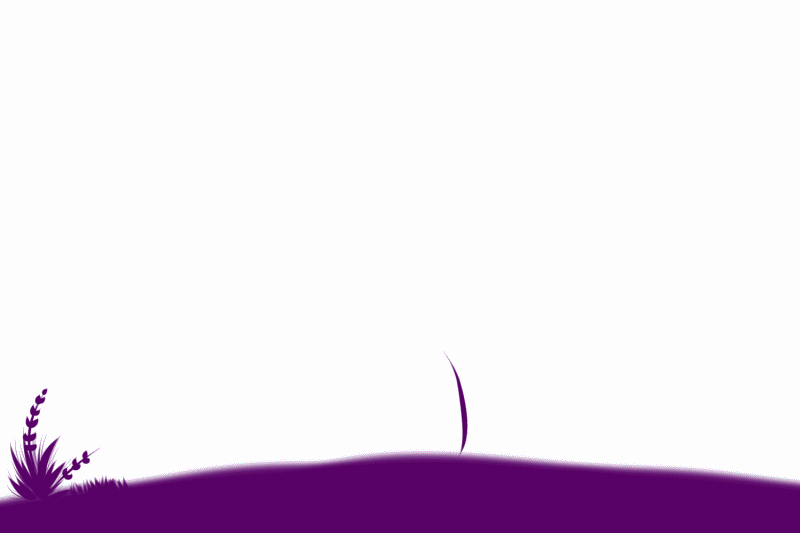 Espero les haya gustado, atentamente @Brataka