Hello,
How are you doing? Here is my submission for the daily drawing challenge day 9 with the theme:food which is bread and tea.
This is a whole bread which small part has been cut with bread knife and the tea is hot and ready to be consumed.
For my drawing I used cardboard and HB pencil.
Process
I first draw the bread the and shade it.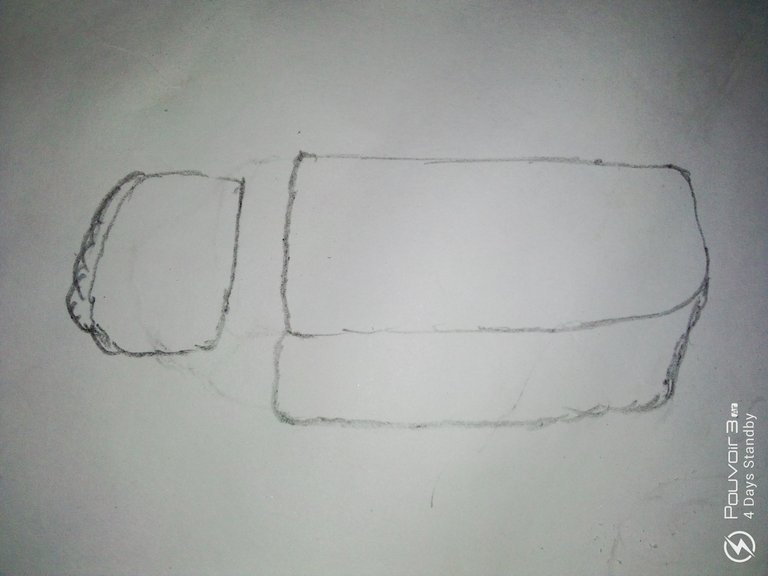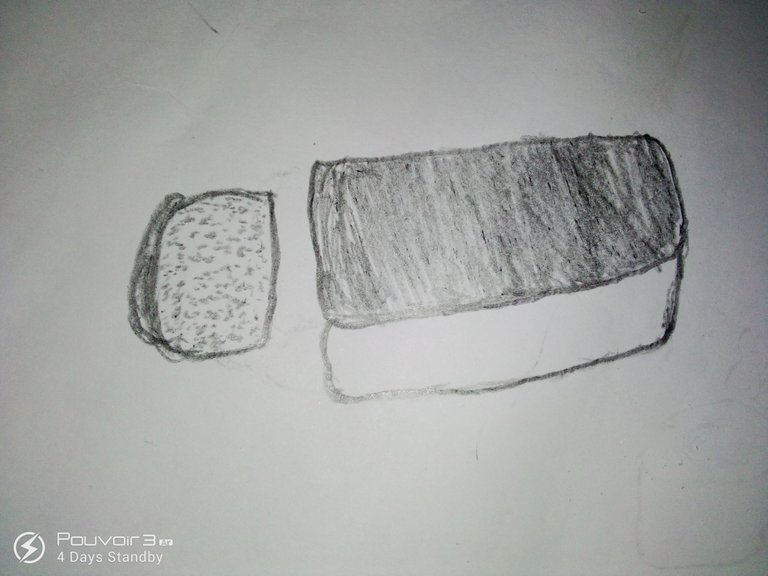 Later I draw the bread knife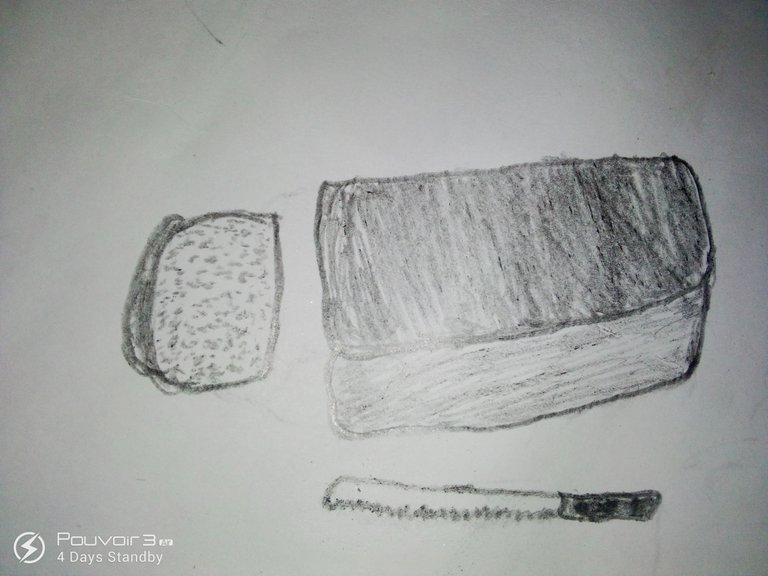 And I draw the tea cup with the saucer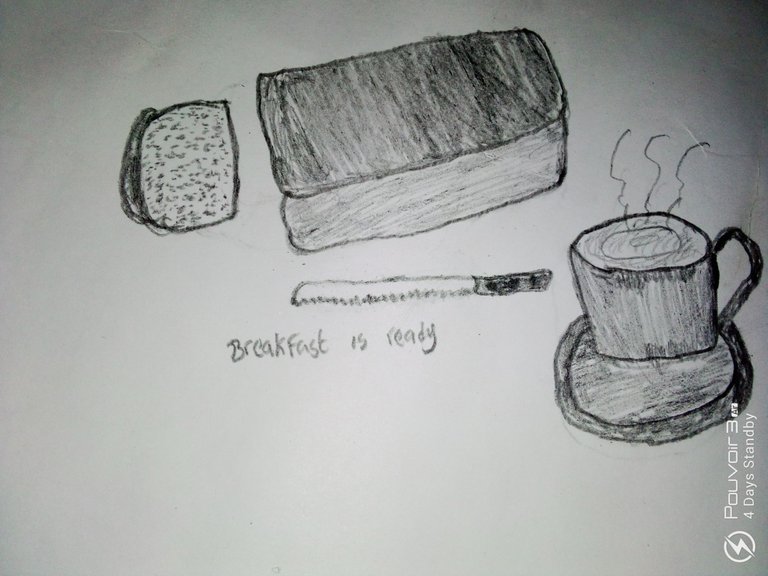 Thanks for viewing my blog and stay safe and also happy breakfast