Sketch: Drawing Miya Atsumu from Haikyuu!! in My Style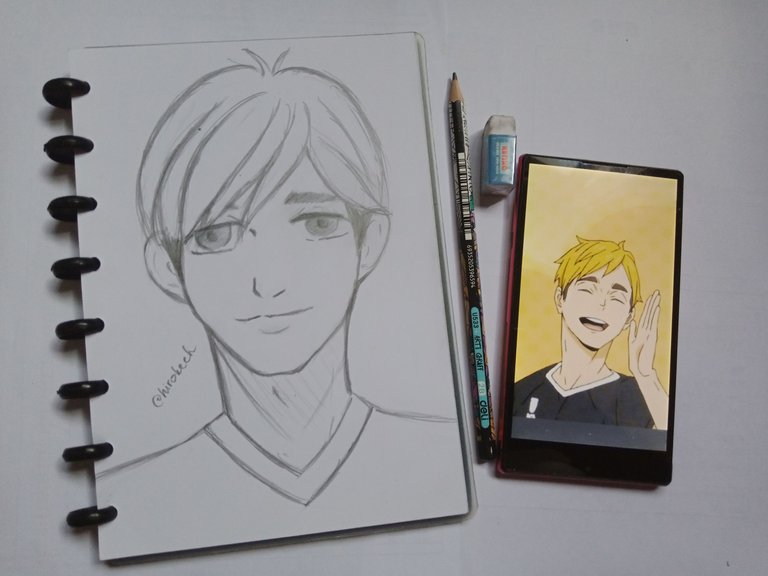 Good day everyone! Hope you're doing well today.
So it's been a while since Haikyuu season 4 ends the airing. I feel like I miss the boys so much, especially my fav boy; Miya Atsumu.
And yesterday, I decided to draw him traditionally in my style.
Since I'm currently staying in my friend's place; @kingnamazu09's place, I sabotage his sketchbook to draw it.
Here is the process I took on drawing 'my' Atsumu.
---
Started from very basic line.
---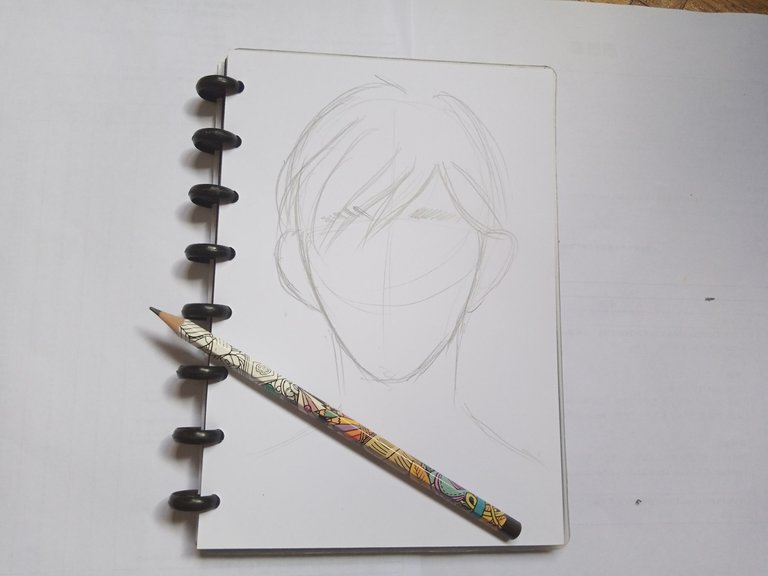 Hair come first. And his thick brows of course
---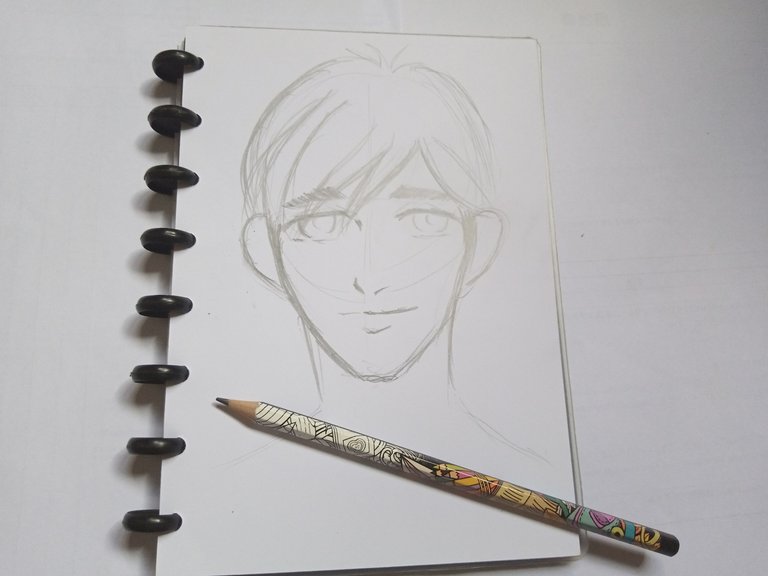 Now I just realized, I gave him a bigger right eye T___T
---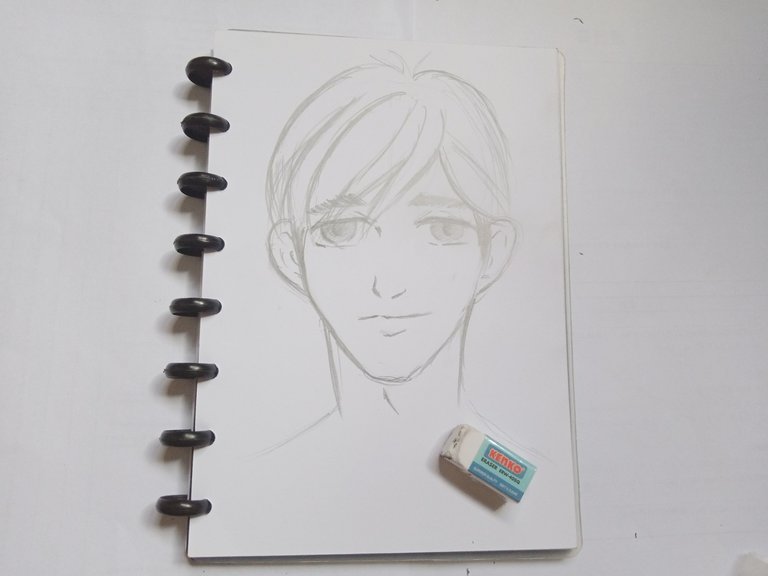 Strarted to erase the base line.
---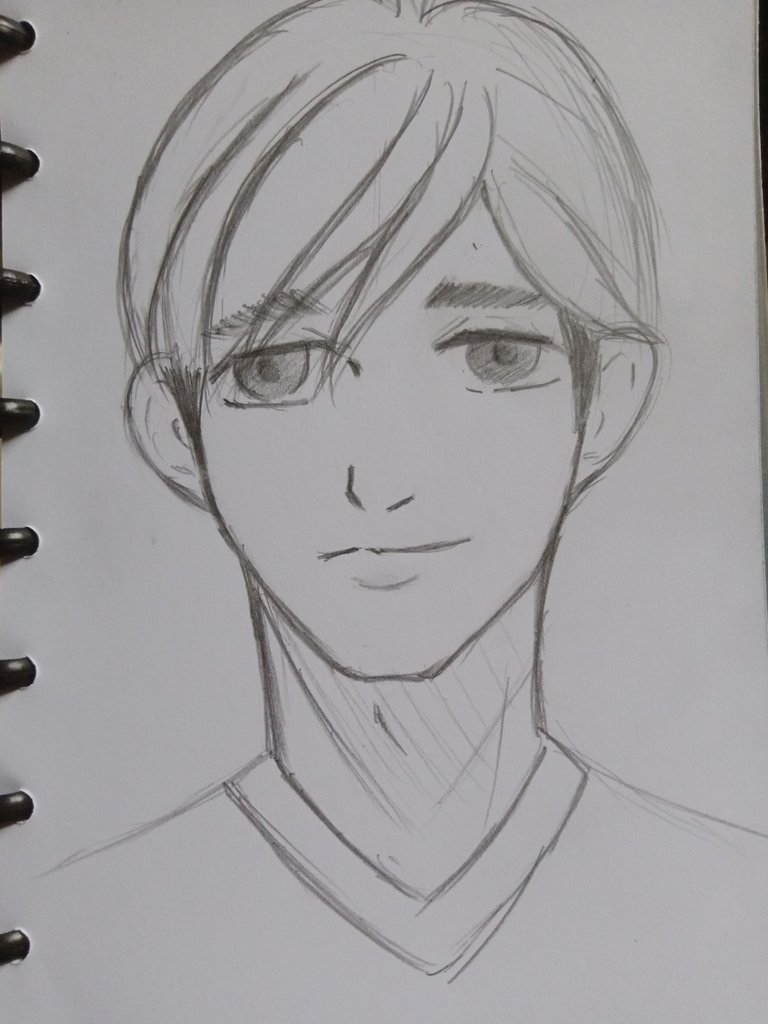 I still need to fix here and there XD
---
And, I'm done.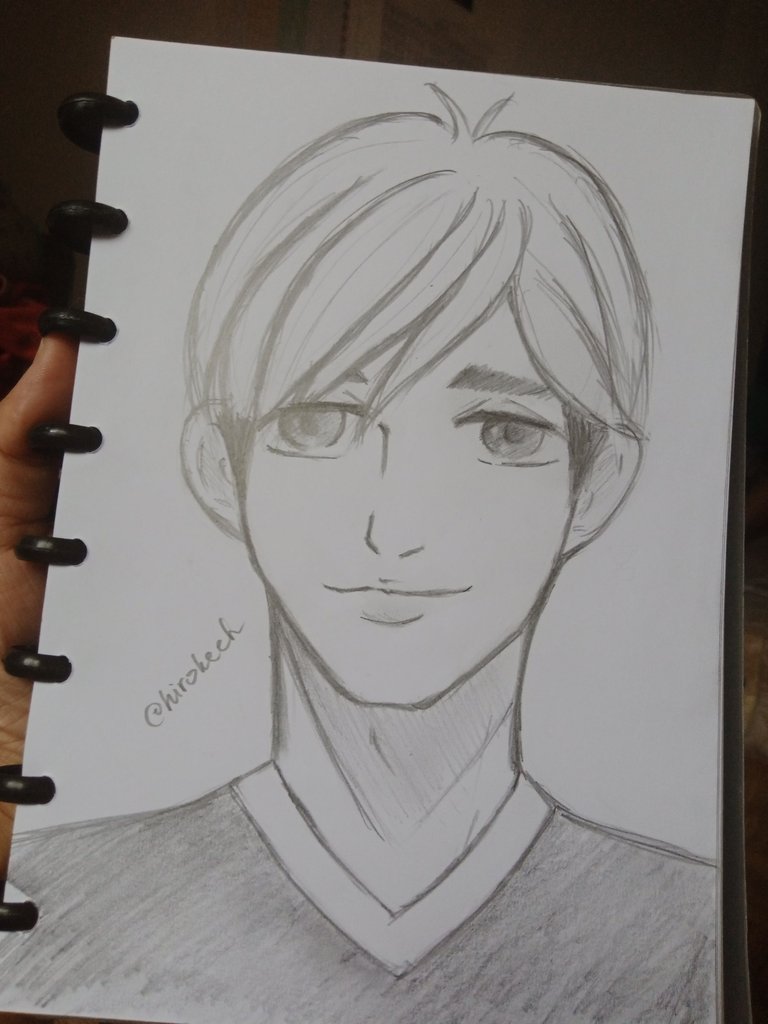 ---
It's been a while since the last time I draw in tradi. But I'm glad it doesn't turn out bad.
That's all for today.
Thank you for dropping by.

---
---