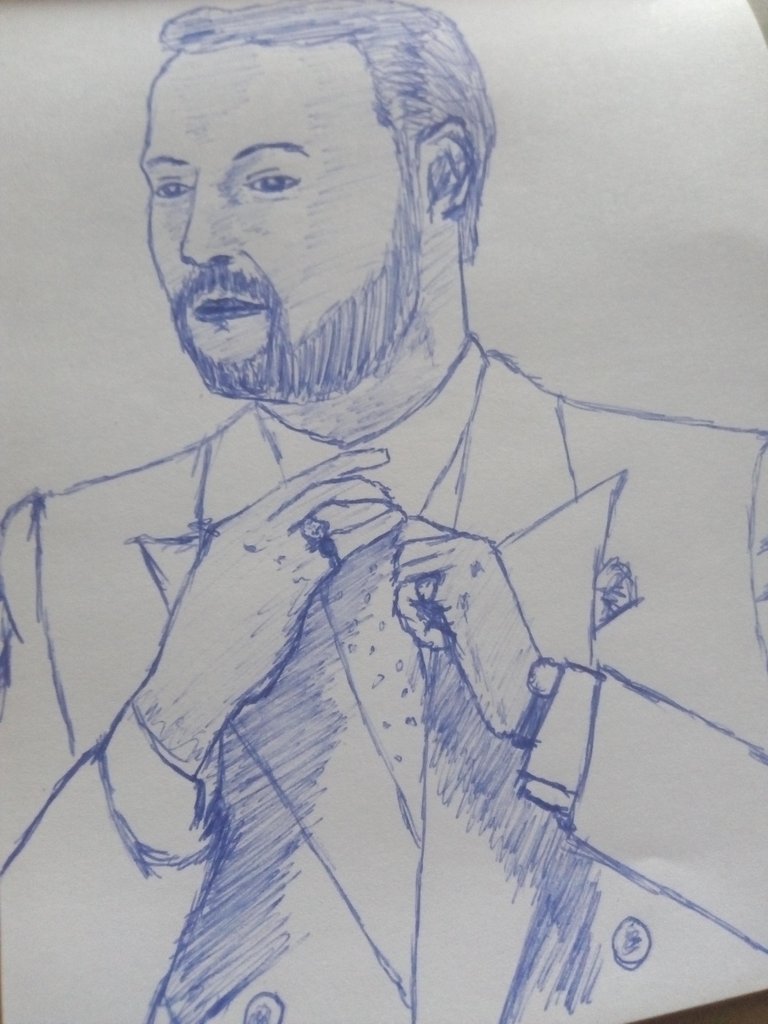 Hello guys,
Today I want to share with you another of my pen drawings. This is a drawing of a man in suits. Yes, a man in suits. Women tend to love men in suits and even men themselves tend to admire another man in a well tailored suit.
Although growing up, I came to find out that women like them because they think that they're the working class and that these men could take good care of them and that they're responsible. But the truth is that things are fast changing, sometimes nowadays, you may see a guy in jeans and a simple shirt and he's doing far better than the man in suits. Plus he's probably far more responsible than a man in suit is. Suits deceive a lot.
Regardless, everyone likes a man in suits. A person could be really nasty, but when he puts on a good suit, people would assume that he's nice. Nice ties also add to that strong look.
In this drawing, I represented such a man in suits. I'm still practicing with pen drawings, so personally, I don't think I did justice to this drawing. The proportions are off in my opinion. With pens, there are no options of erasing. Well, that's the beauty of it. It's another drawing I guess. There's gonna be more drawings to come. Practice makes perfect. Tell me what you think about the drawing in the comments section below.
Materials
Blue ballpoint pen
Concord paper
Techniques
Steps
Here are screenshots of the steps I took in making this drawing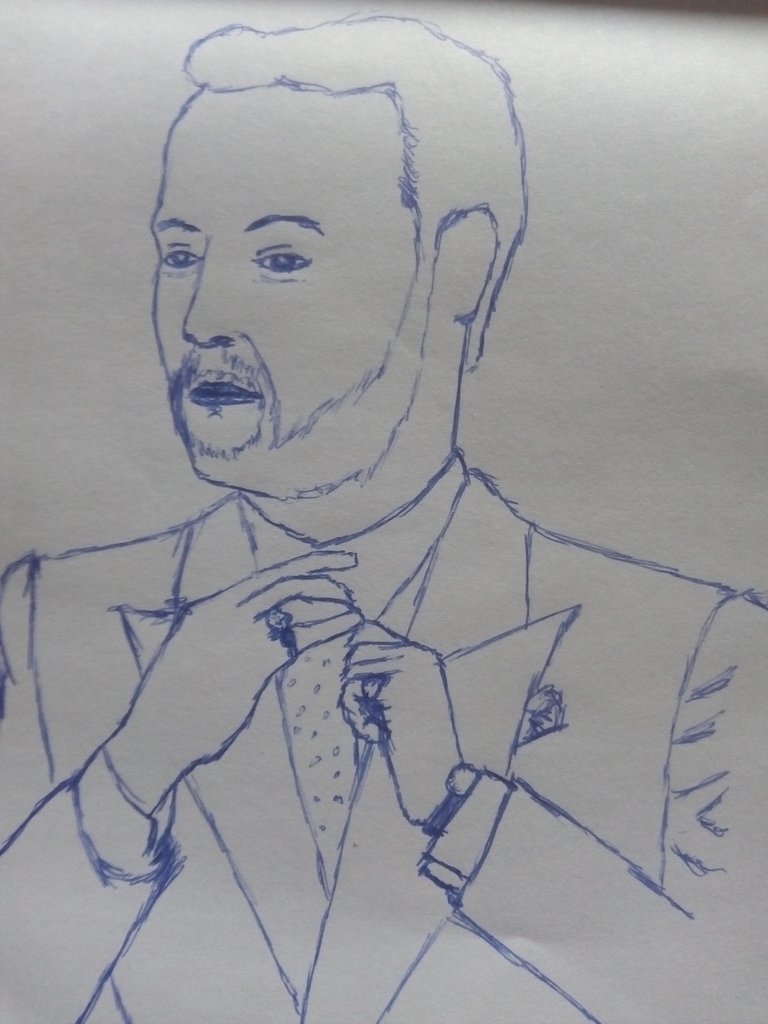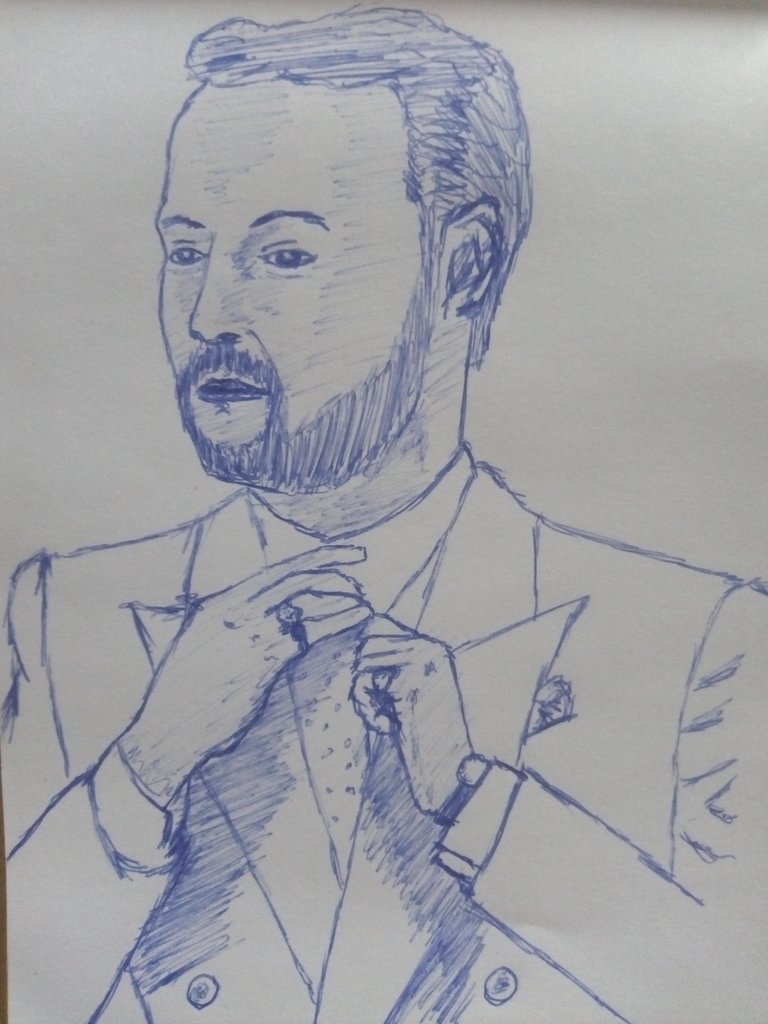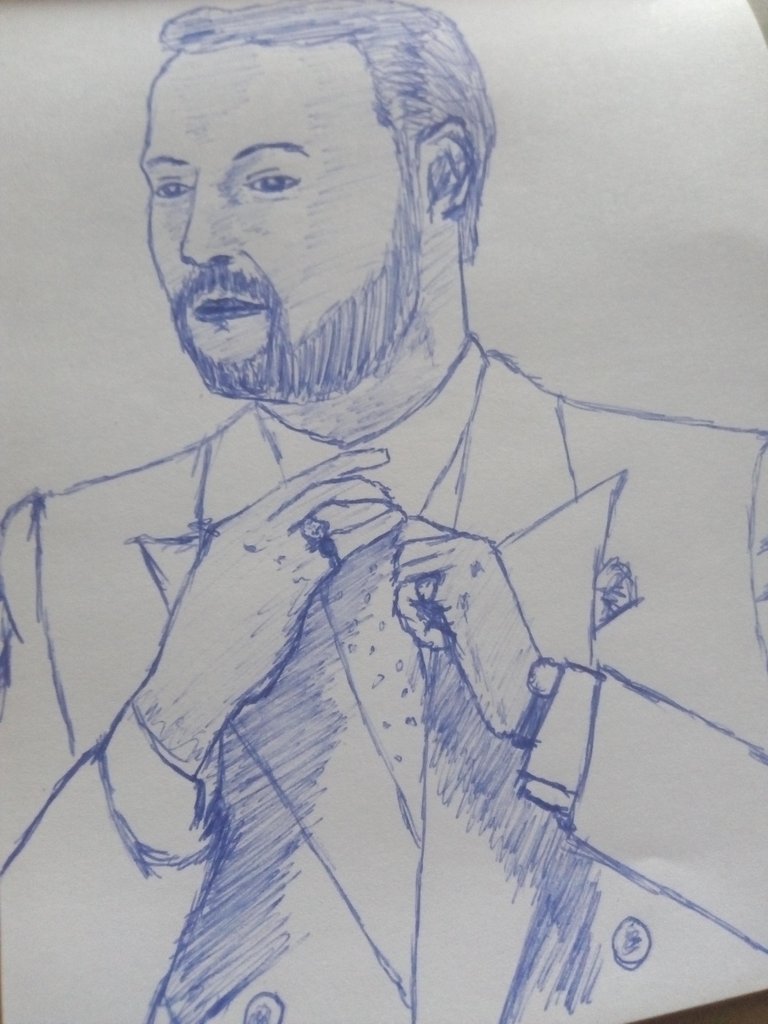 Thanks for viewing!!!