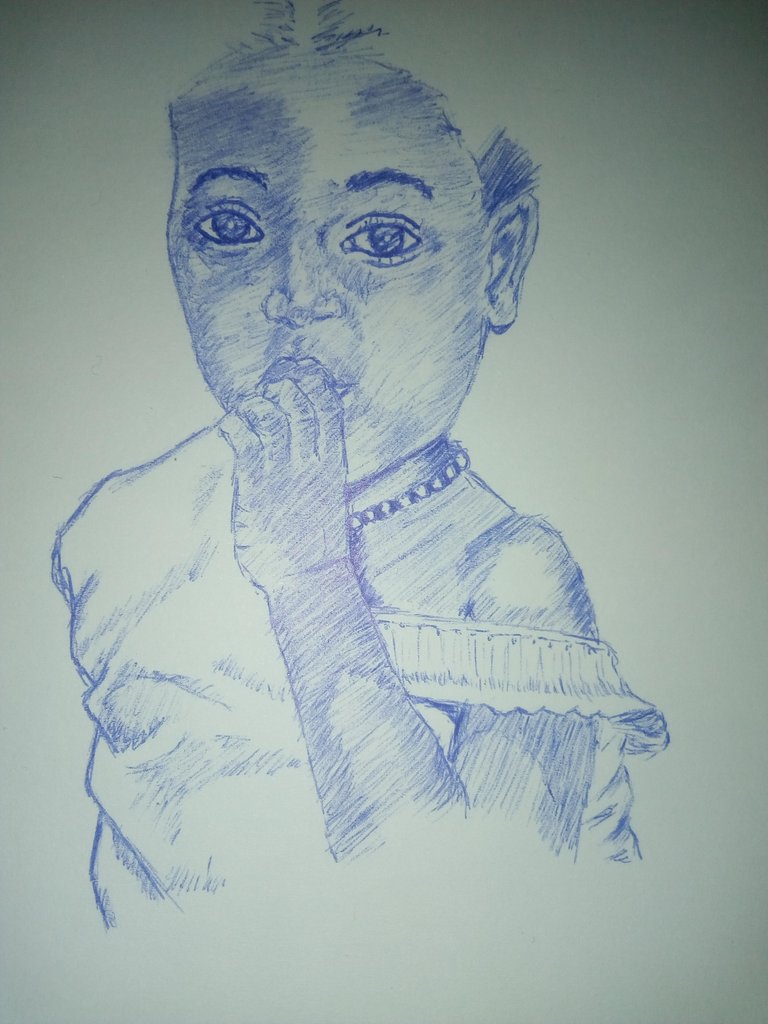 Hello guys,
It's Monday again work has to begin. I hope you're having a great day. People never say 'Thank God It's Monday', we can all guess why. We humans we hate pressure and work. Except for those that do what they love for a living. And there are very few such people. Most people can't wait for Friday. And everybody goes like 'wow, Thank God It's Friday TGIF, welcome to the weekend'.
Today I bring you a drawing of a lovely little girl sucking or licking her finger. Quite adorable. I wonder why children like that. But sometimes it's cute to look at a nice looking child just feeling happy and sucking their finger. It's funny to me honestly. I personally like this drawing. I like her eyes and the beads on her neck. Let me not forget her attire. A lovely girl child indeed.
I made this drawing with a blue ballpoint pen. If you like this drawing kindly upvote, follow me, and reblog. Feel free to share your feelings about this drawing below. Love you guys. Up Sketchbook!!!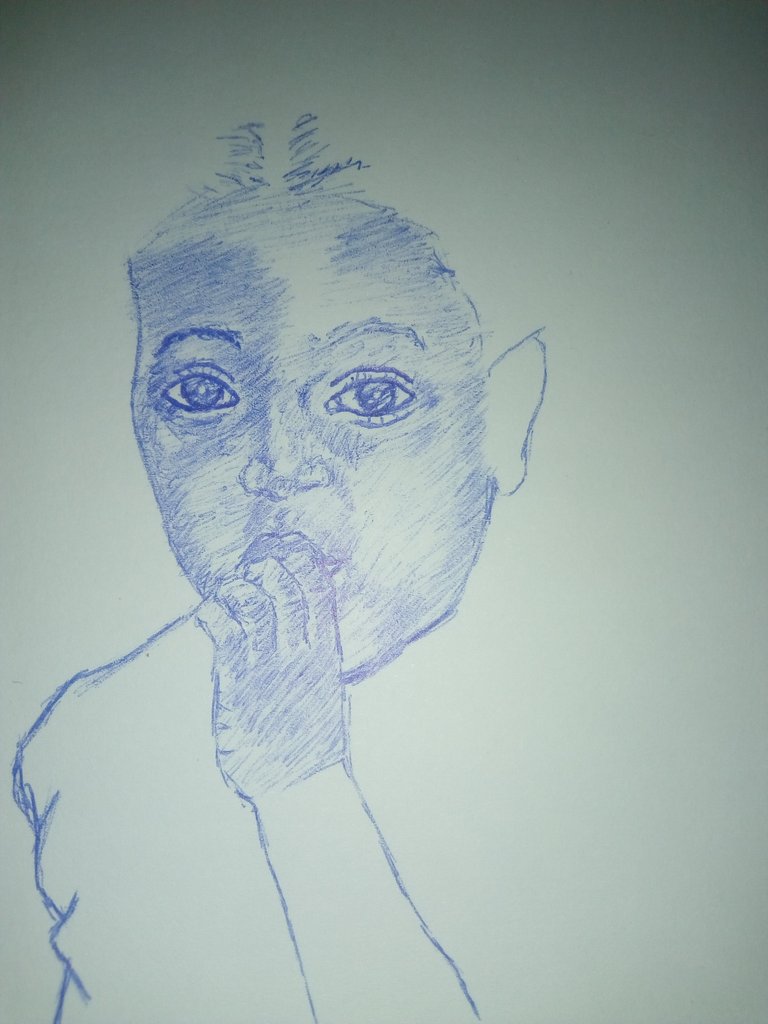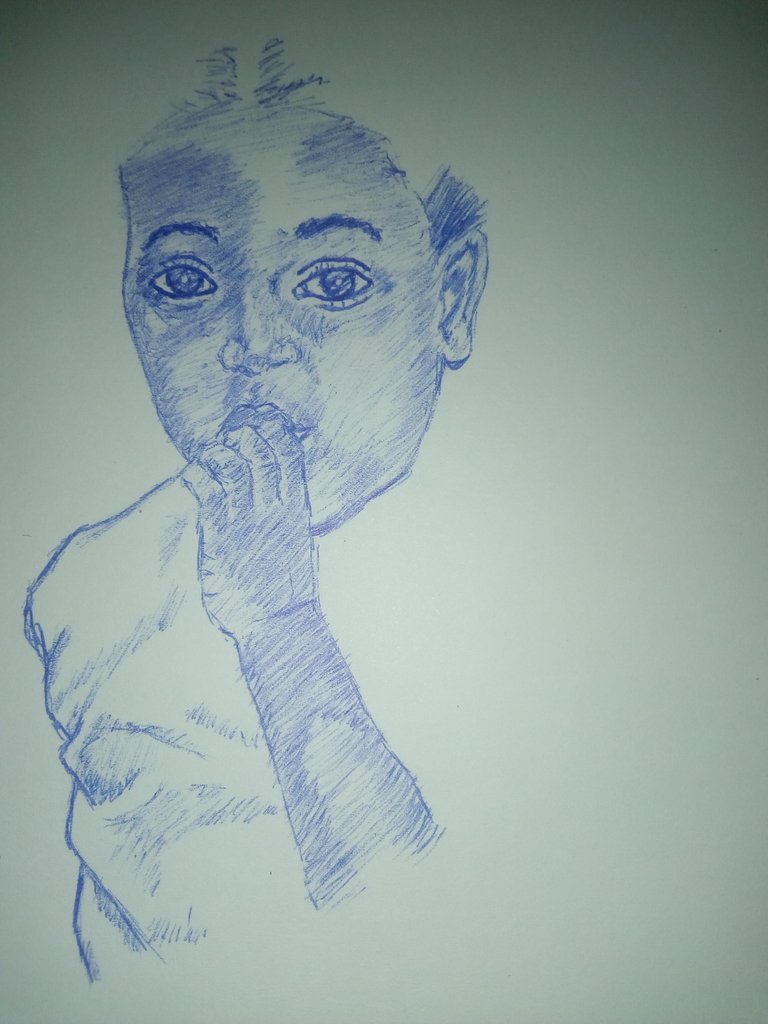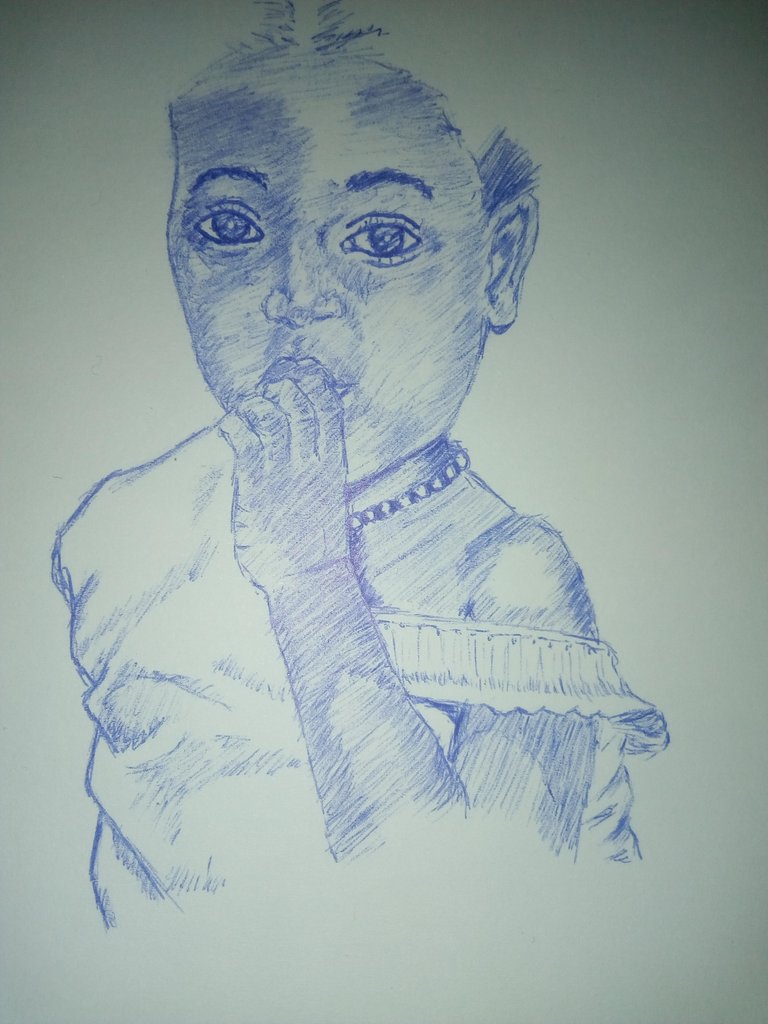 Thank you for viewing!