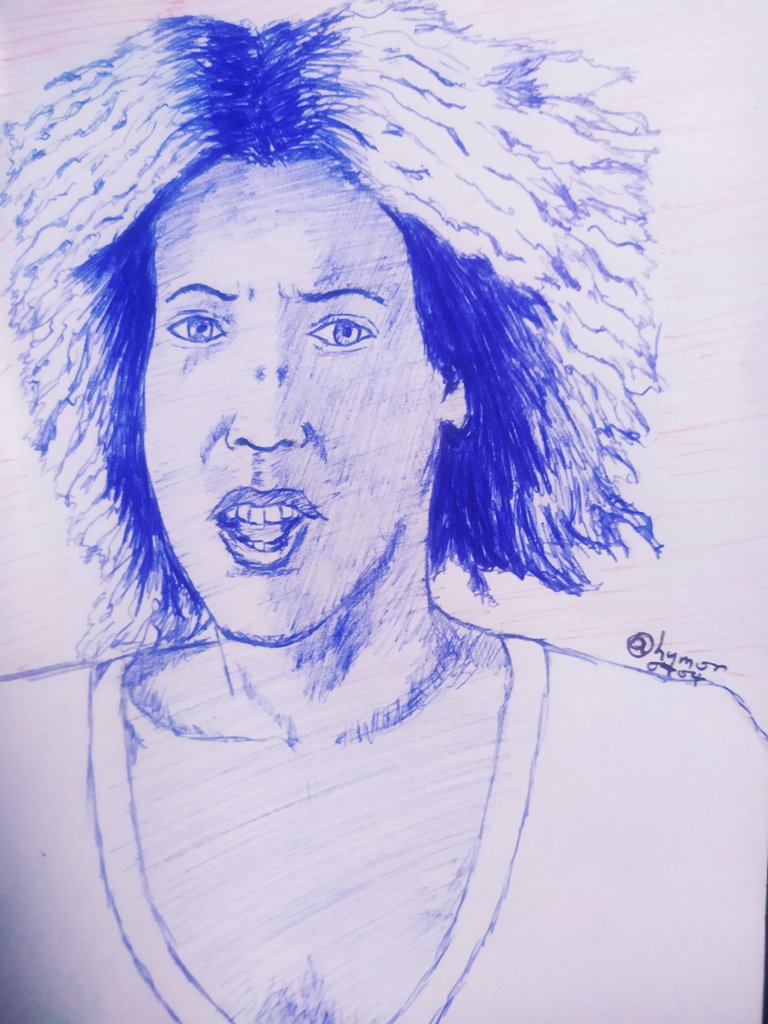 Hello guys,
Happy Sunday to y'all. Hope you're having a fantastic weekend. I'm having quite a blast over here. I was able to steal some time from a rather busy day to make this drawing. I love pen drawings a lot. It's always fun doing this.
I saw a girl around my neighborhood, she was carrying the hair style of this drawing. I like the hair style. So I observed her for a few seconds and when I got home, I made this drawing from memory.
I used a blue ballpoint pen to make this drawing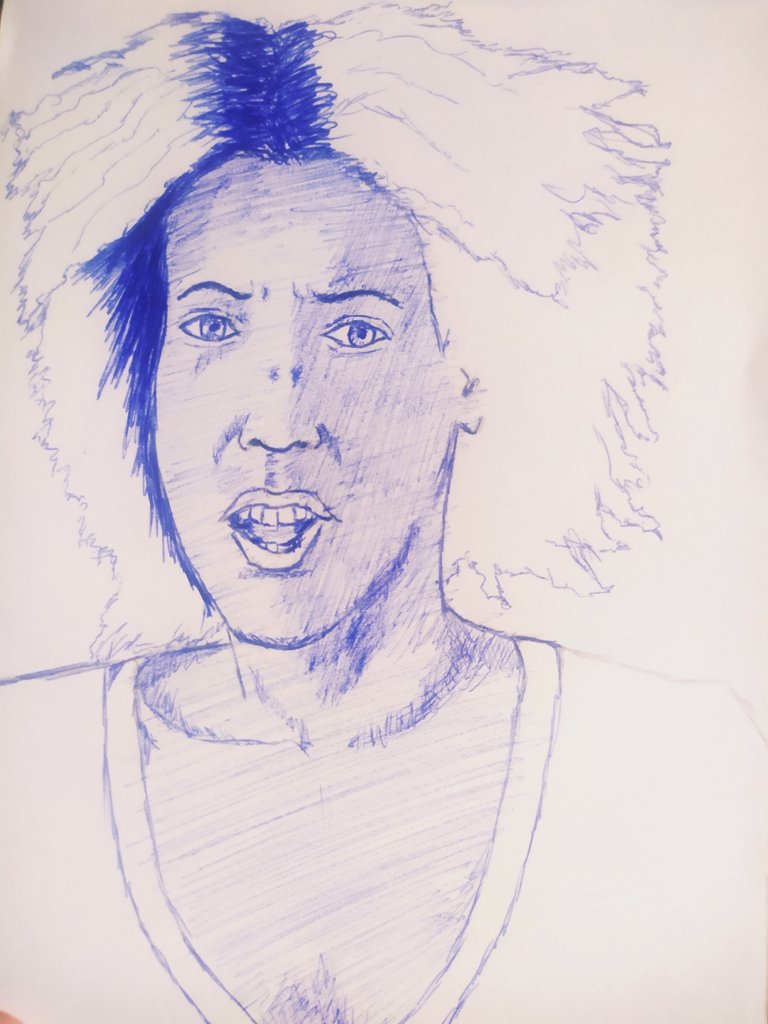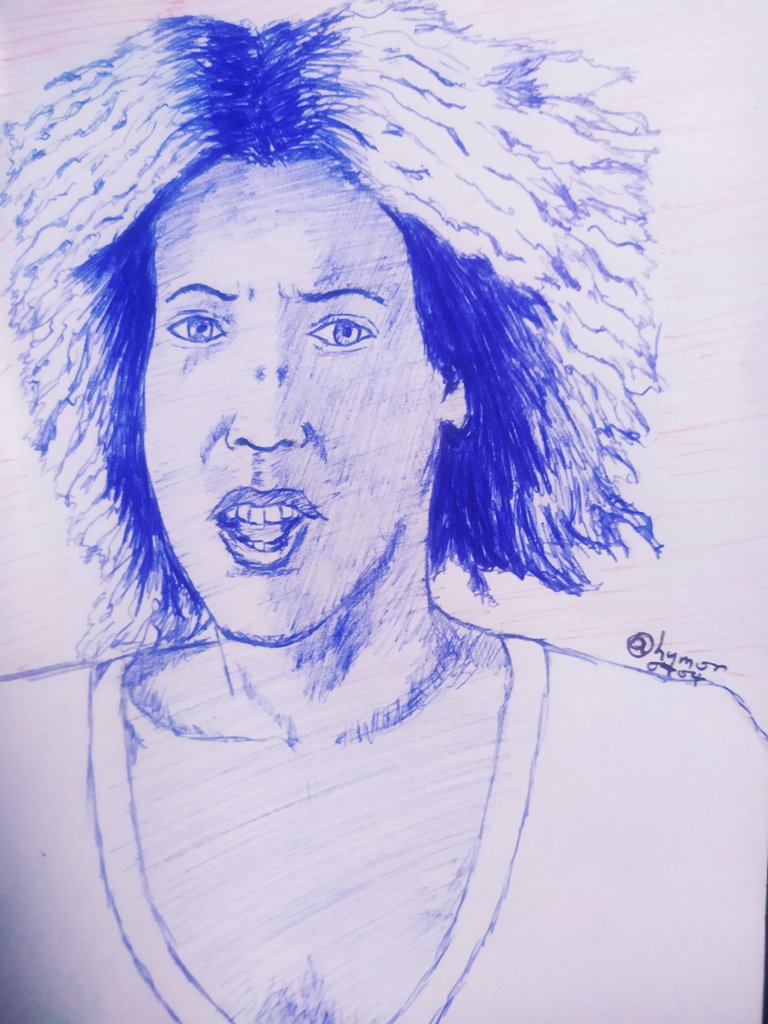 I just really like the hair style so much, and I can't explain why. I hope you like this drawing. Thanks for viewing. Happy Sunday once again. Have fun!