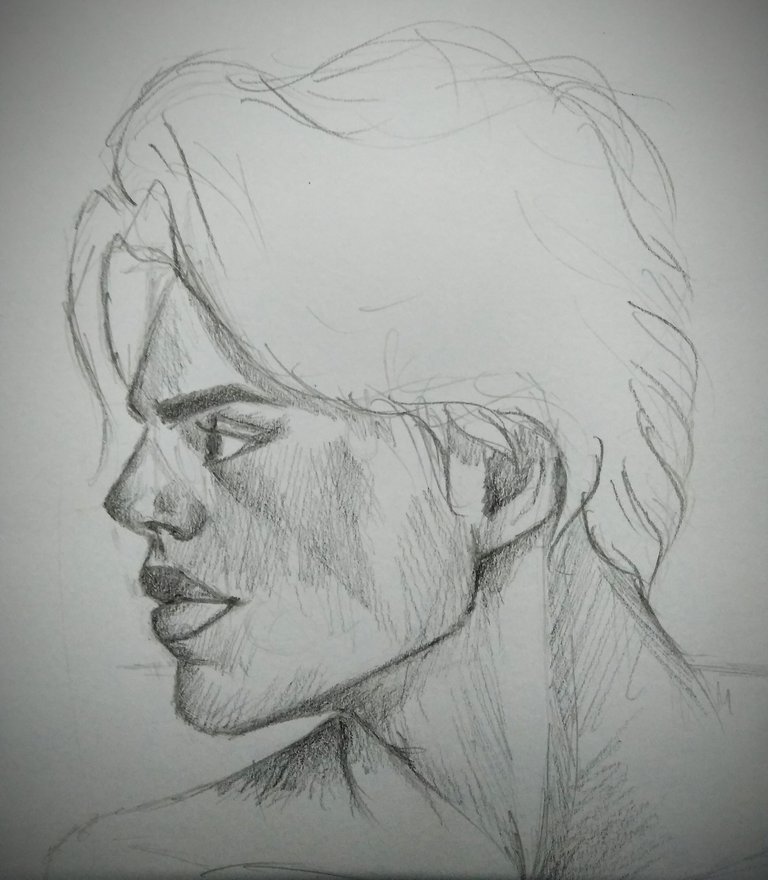 The last time i drew something entirely with pencil was a month ago. I finally finished binding my sketchbook which is a total mess but at least its all tied together. Wont be a mess in my room.
I also have a plan to later color them and thats why i am leaving the hair part empty. Because hair always takes so long and coloring them would be easier.
Here is a close up shots.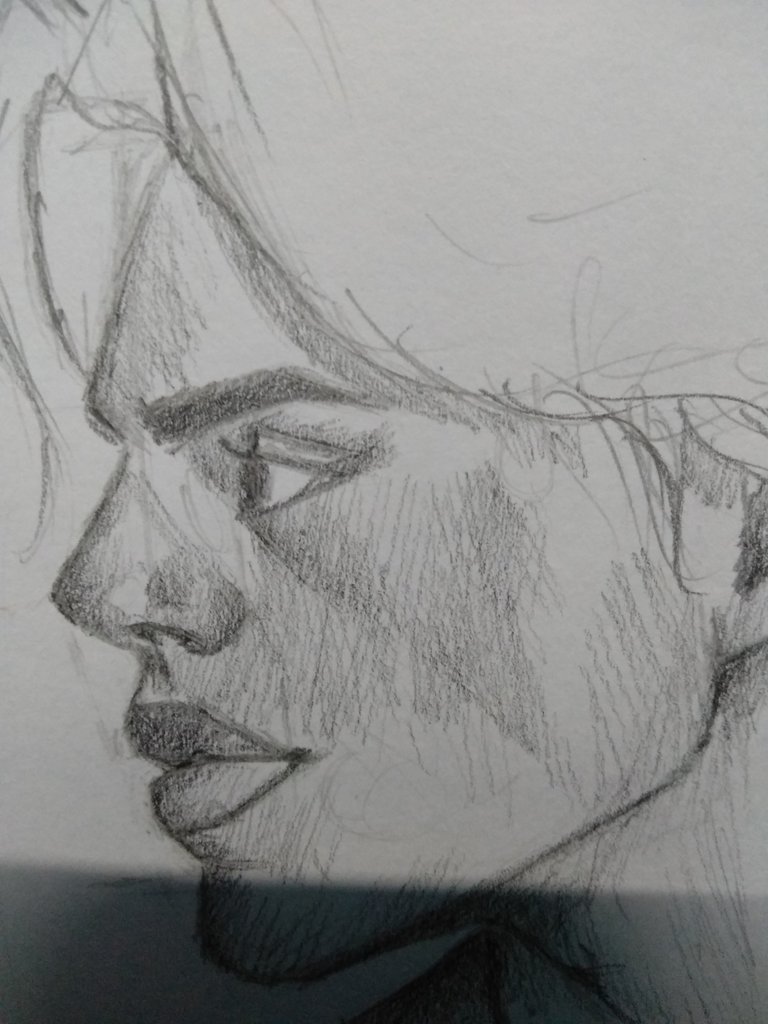 I didn't really take much process shots because that kills the fun of drawing. Feels like a job. sometime i would just like to draw something and not take a photograph every 10 minutes.
Here is the starting scene.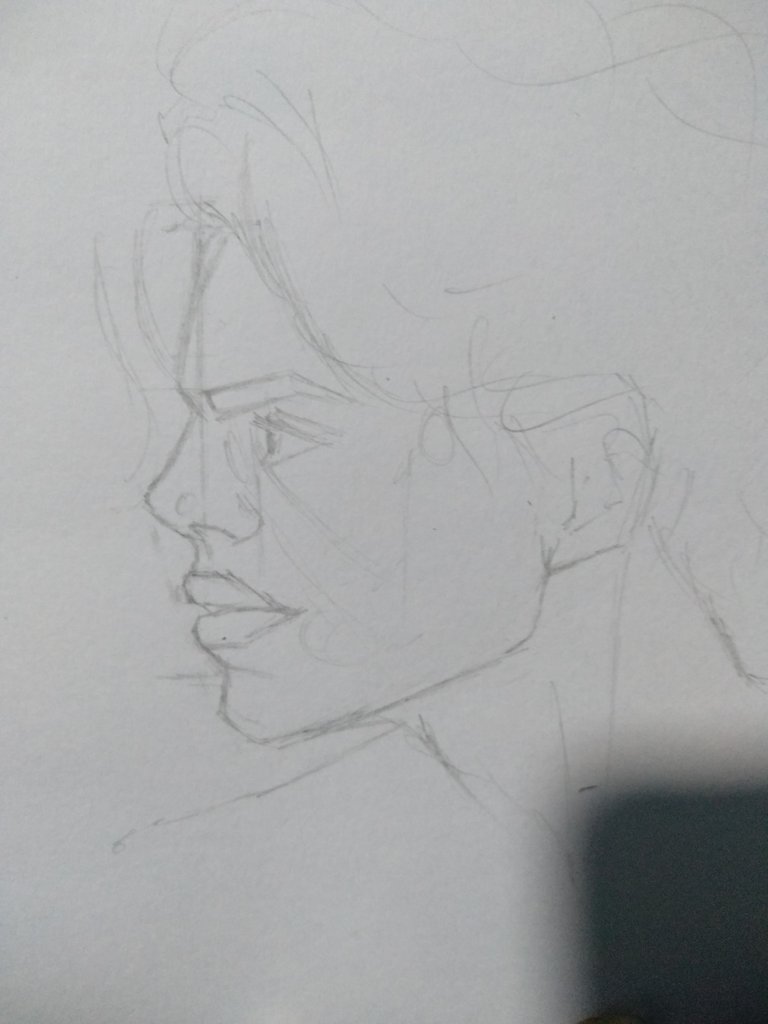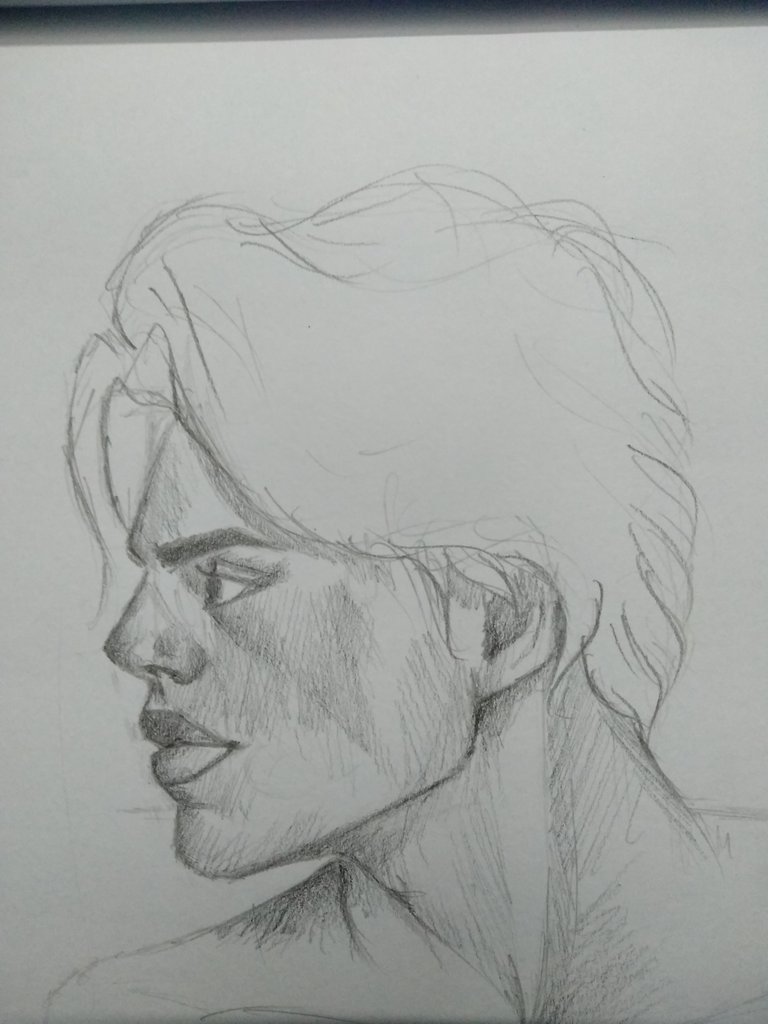 Reference image for this drawing.