Hello everyone! Greetings to you all.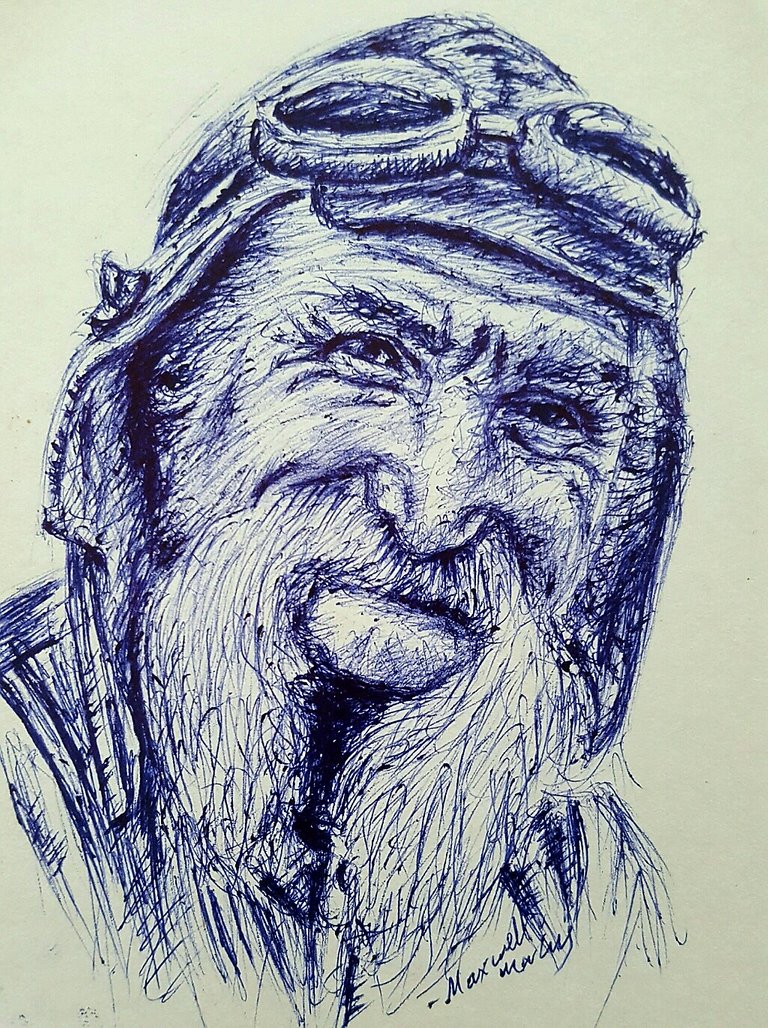 Today, I present to you my new artwork for the daily drawing challenge day 25 with the theme "Aged."
Here, I drew an old man with white beards who looks happy. Below are my detailed steps by step processes.
First, I needed to get the proportion right so I started with light strokes. With lots of trial and errors, I was able to come up with something tangible.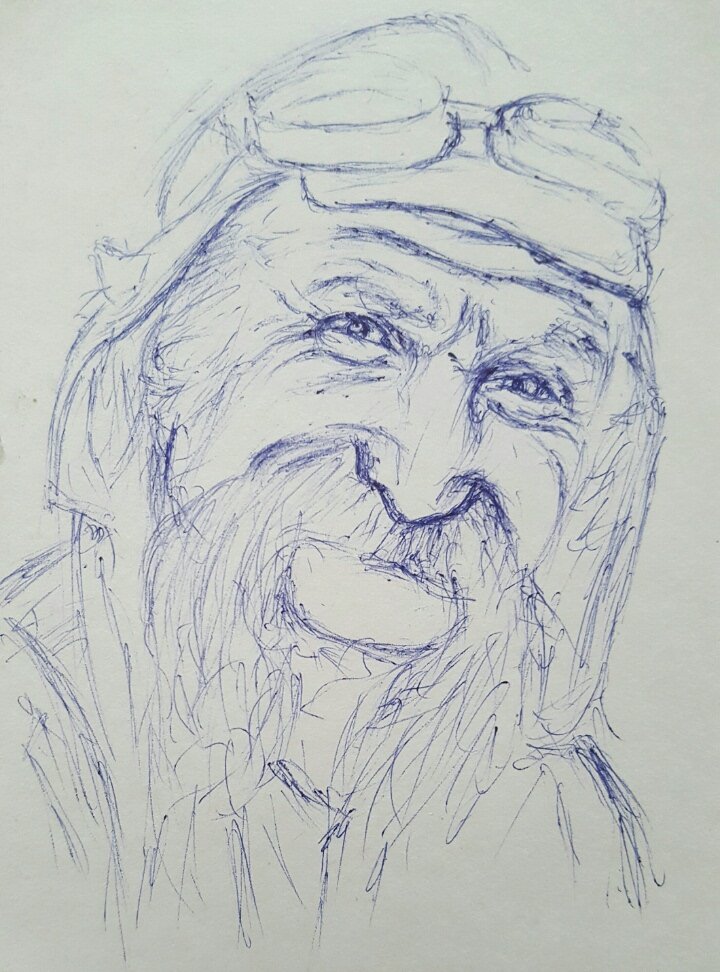 Most of the strokes at this stage are very light that one could hardly see. This usually helps to create room for correction if there is any mistake in the process.
Nest, I started building my forms. Here, I commenced my shading from the top left and moved towards the right.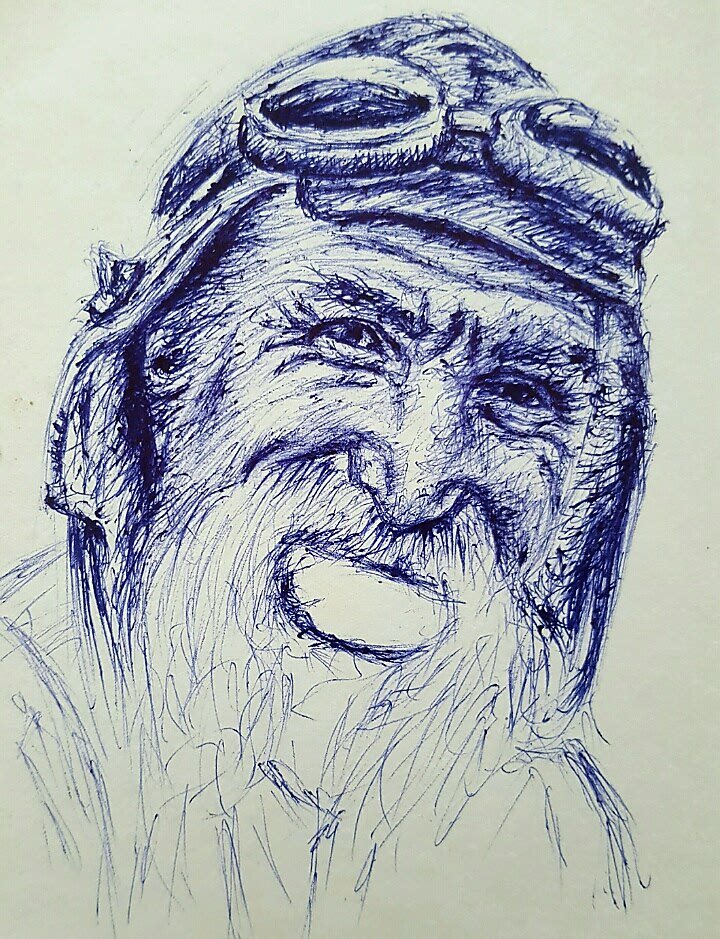 I kept shading and moving towards the down part of the face. Also following the process from left to right.
Finally, I worked on his beards, mouth and cloth. I often go back to check on areas I didn't worked on properly and made adjustments.
If satisfied, I signed out.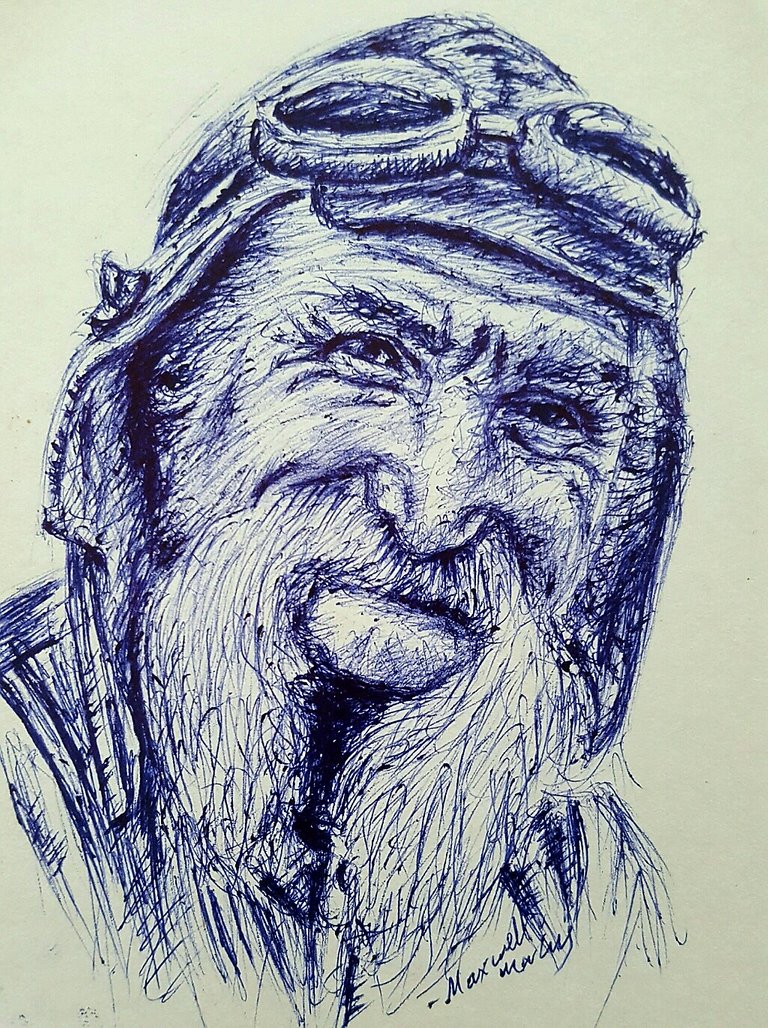 The work was done with a blue ballpoint pen on a cardboard paper. I used cross hatching technique to create this piece.
#DDC is a 30-day drawing challenge that was brought up to enable us enhance our creativity, have daily goals, improve our engagement and get to link up with our fellow artist.
If you are an artist and you want to strengthen your skills, do well to join our dailydrawingchallenge challenge. The prompt has been made so that one wouldn't find it difficult to think of what to draw. You can join us any day that suits you.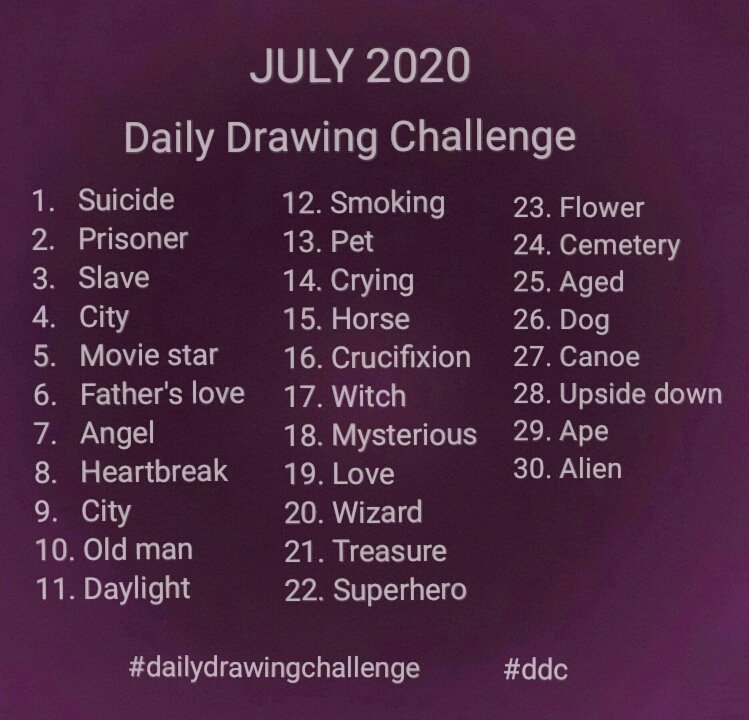 prompt for the challenge
The Simple Rules
Use the tag #dailydrawingchallenge.
Post on any community of your choice.
You could follow the prompt or sketch your heart out daily.
Use any medium of your choice.
Take time & ejoy your drawing; don't rush it.
Thank you.