Dibujo: Técnica del sombreado // Drawing: Shading technique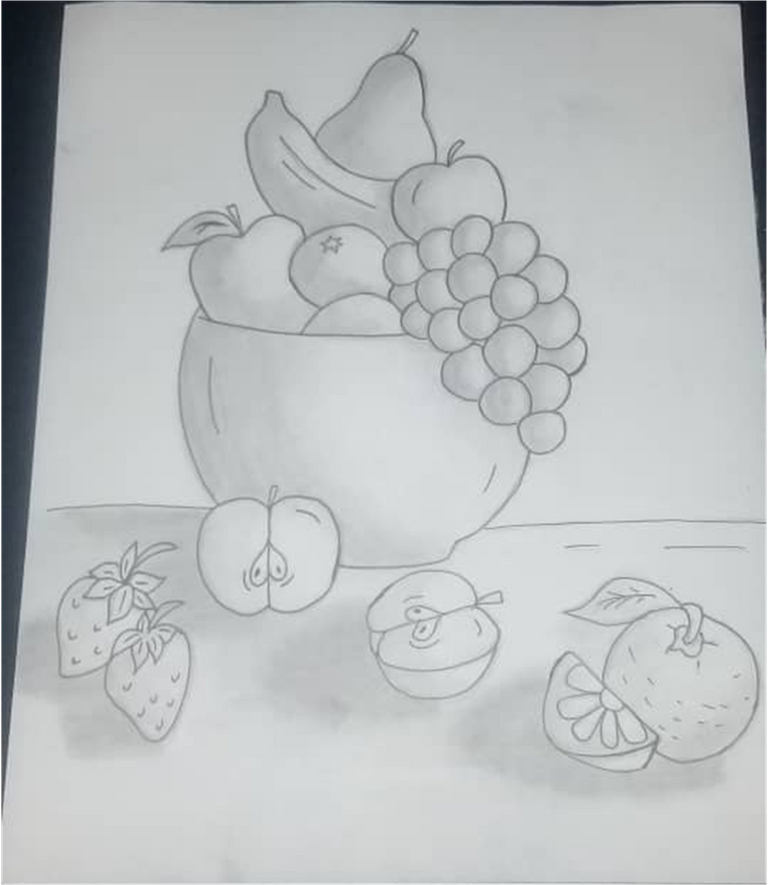 Spanish
Hola mi gente creativa e innovadora, reciban un cálido abrazo, repleto de energía positiva, en esta nueva entrega traigo para ustedes un dibujo utilizando la técnica del sombreado, una hermosa forma de proyectar la pasión por el arte, donde puedes jugar con la luz y la sombra para crear una interesante obra de arte.
English
Hello my creative and innovative people, receive a warm hug, full of positive energy, in this new delivery I bring for you a drawing using the shading technique, a beautiful way to project the passion for art, where you can play with light and shadow to create an interesting work of art.
---

Spanish
Cabe destacar que el arte nos permite expresar y plasmar nuestras emociones, que engloba toda creación que realiza el ser humano, dentro de sus manifestaciones podemos mencionar el dibujo considerado como un arte visual, donde destaca el sombreado, el cual es una técnica que se utiliza con el fin de darle dimensión y realismo al diseño, resaltando con sombras profundas generando contraste con los tonos blancos y negros, formando un aspecto tridimensional , creando así un fantástico diseño.
English
It should be noted that art allows us to express and capture our emotions, which encompasses all creation made by the human being, within its manifestations we can mention the drawing considered as a visual art, which highlights the shading, which is a technique used in order to give dimension and realism to the design, highlighting with deep shadows generating contrast with the black and white tones, forming a three-dimensional appearance, thus creating a fantastic design.
---

Spanish
Es oportuno mencionar que para un buen sombreado se puede aplicar líneas seguidas con una misma dirección, también el circulismo o el puntillismo, difuminando cada sombra para un buen acabado, es evidente que para aplicar esta técnica es necesario entender la luz en los dibujos, ya que la misma se divide en luz media, tono medio y sombra promedio que interesante verdad!
English
It is worth mentioning that for a good shading you can apply consecutive lines with the same direction, also circulism or pointillism, blurring each shadow for a good finish, it is clear that to apply this technique is necessary to understand the light in the drawings, as it is divided into medium light, medium tone and average shade that interesting truth!
---

Spanish
Sin más preámbulo podrán visualizar paso a paso, de cómo aplicar esta sorprendente técnica de dibujo.
English
Without further ado, you will be able to visualize step by step how to apply this amazing drawing technique.
---

Spanish
Materiales a utilizar:
Una cartulina blanca, lápiz de grafito, borrador, sacapuntas y un hisopo.
English
Materials to be used:
A white poster board, graphite pencil, eraser, pencil sharpener and a Q-tip.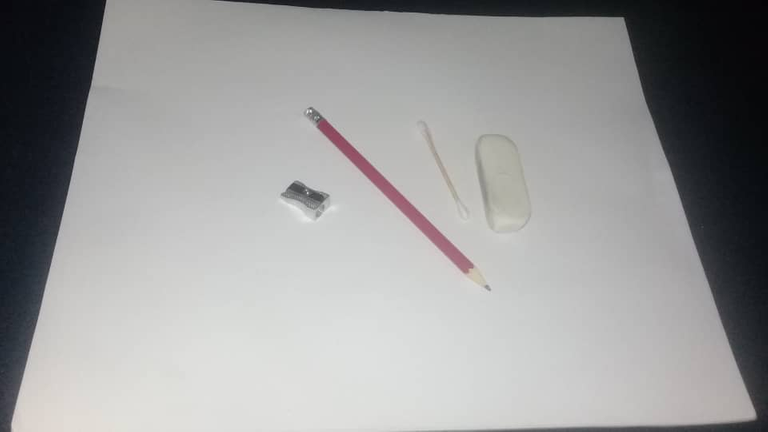 ---

Spanish
Paso a paso:
Inicie trazando diferentes líneas y semicírculo hasta lograr las diferentes frutas que conforma el diseño, primero plasmo con sutileza las naranjas, la manzana y la pera, posteriormente dibujo las uvas, un cambur y otra manzana, cabe resaltar que cada trazo lo realice con lápiz de grafito.
English
Step by step:
I started by drawing different lines and semicircles until I achieved the different fruits that make up the design, first I subtly draw the oranges, the apple and the pear, then I draw the grapes, a sweet potato and another apple, it is worth noting that each stroke was made with graphite pencil.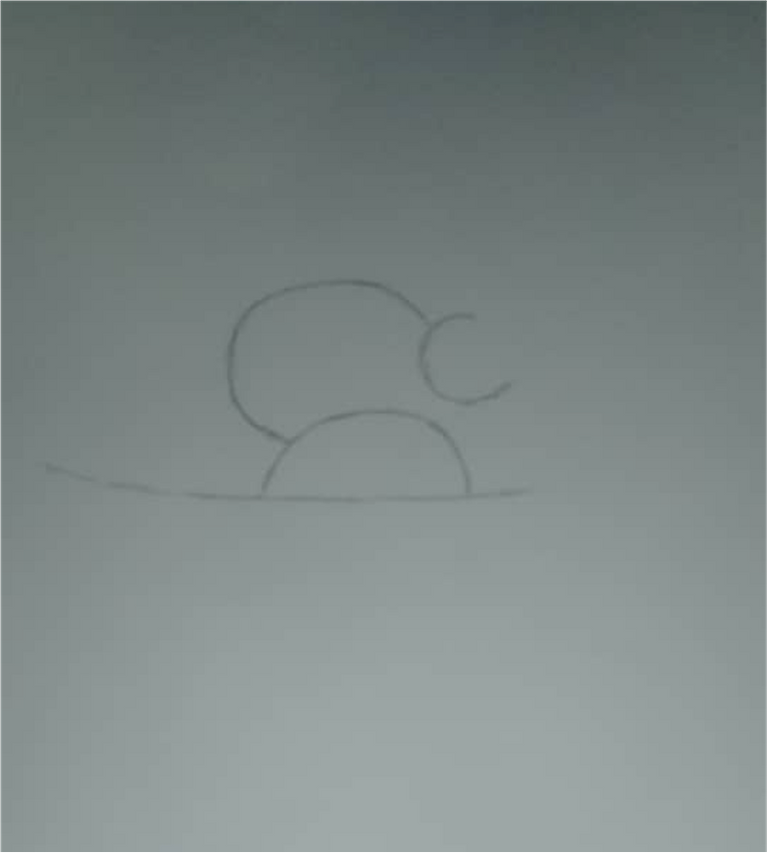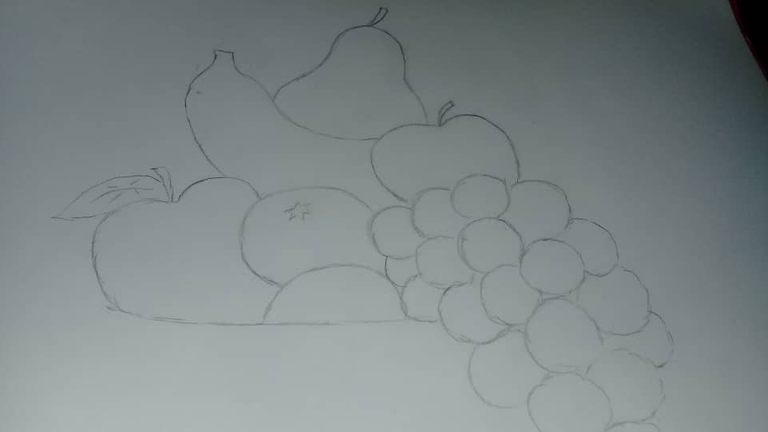 ---

Spanish
Seguidamente hago un croquis del envase o la cesta, aun lado proyecto una manzana a la mitad agregando dinamismo al bosquejo, enseguida plasmo una naranja y dos fresas para complementar la obra de arte.
English
Next I make a sketch of the container or basket, then I project an apple in half adding dynamism to the sketch, then an orange and two strawberries to complement the artwork.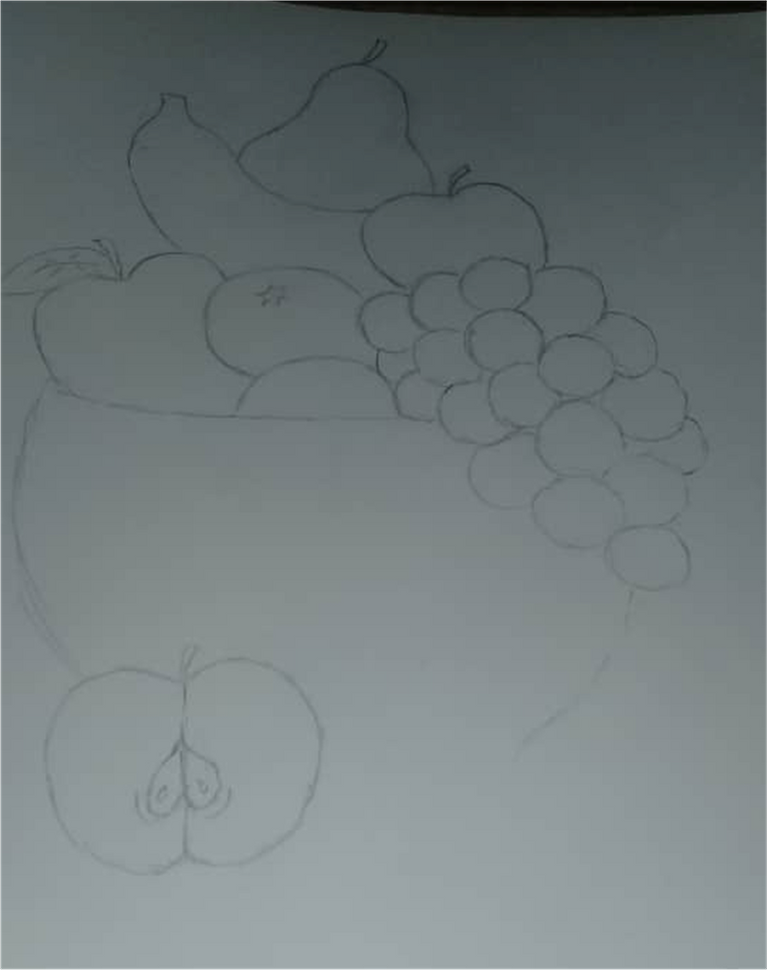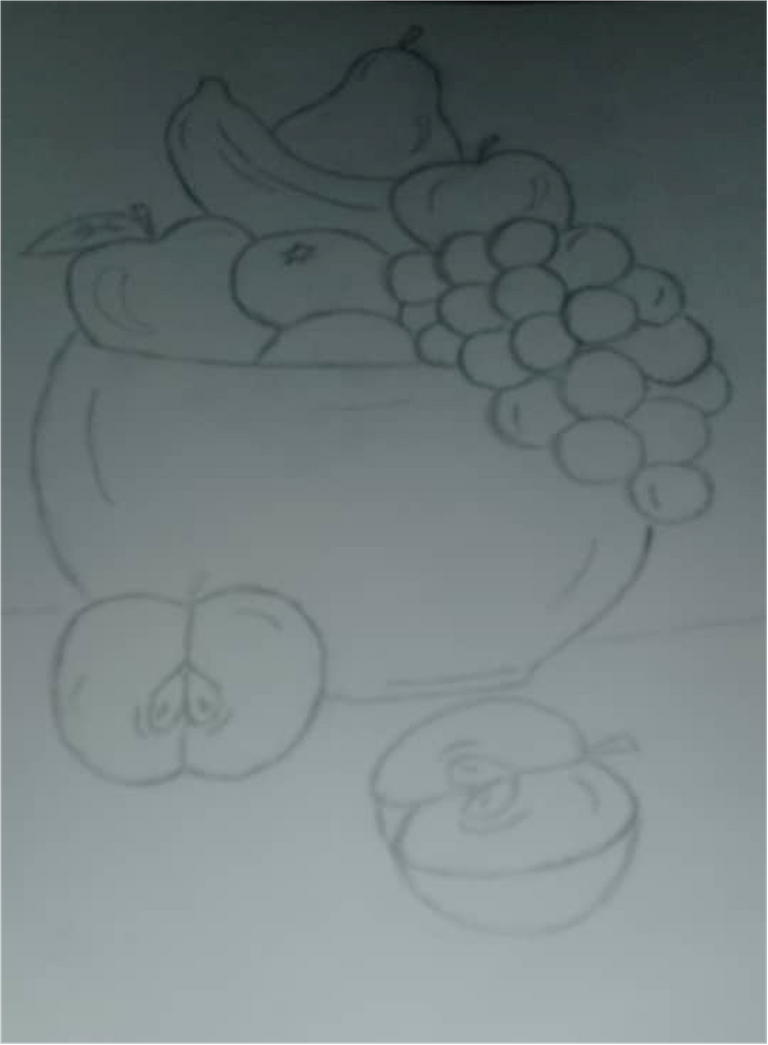 ---

Spanish
Ahora viene el momento esperado el sombreado, para el mismo coloco el lápiz un poco inclinado para poder generar con el costado esta impresionante técnica y con la ayuda de un hisopo difumino cada sombra proporcionando un resultado uniforme.
English
Now comes the awaited moment the shading, for it I place the pencil a little inclined to generate with the side this impressive technique and with the help of a swab I blur each shadow providing a uniform result.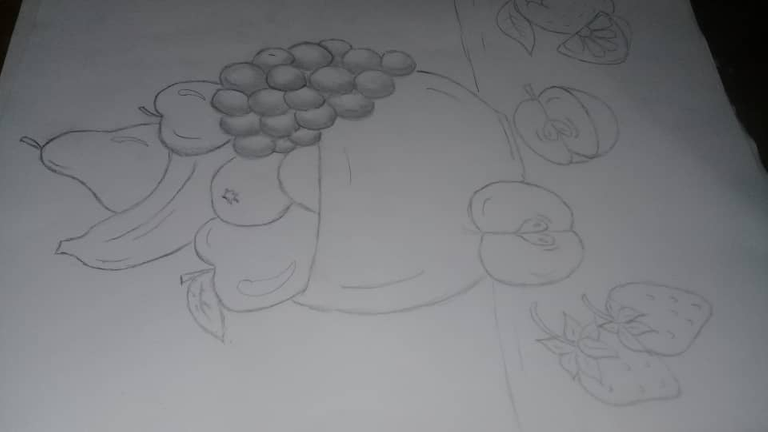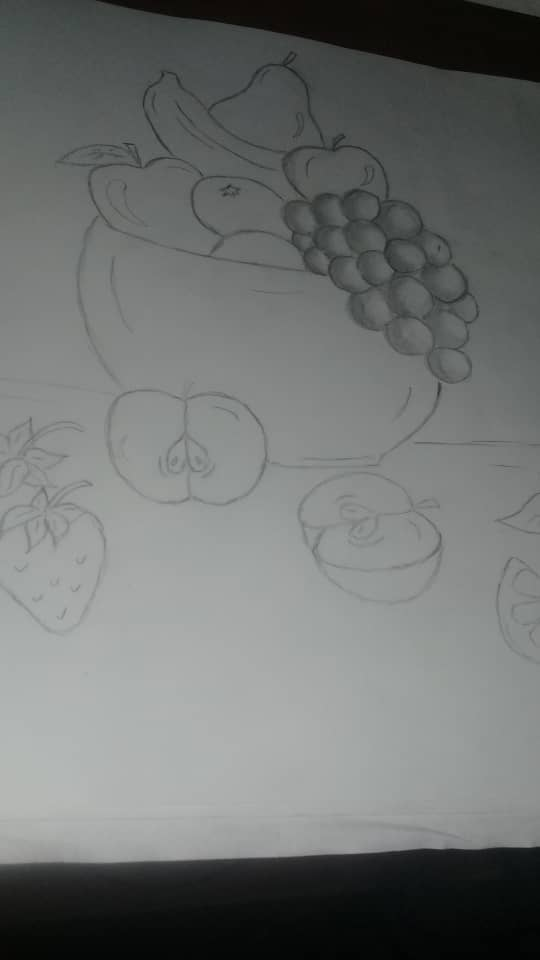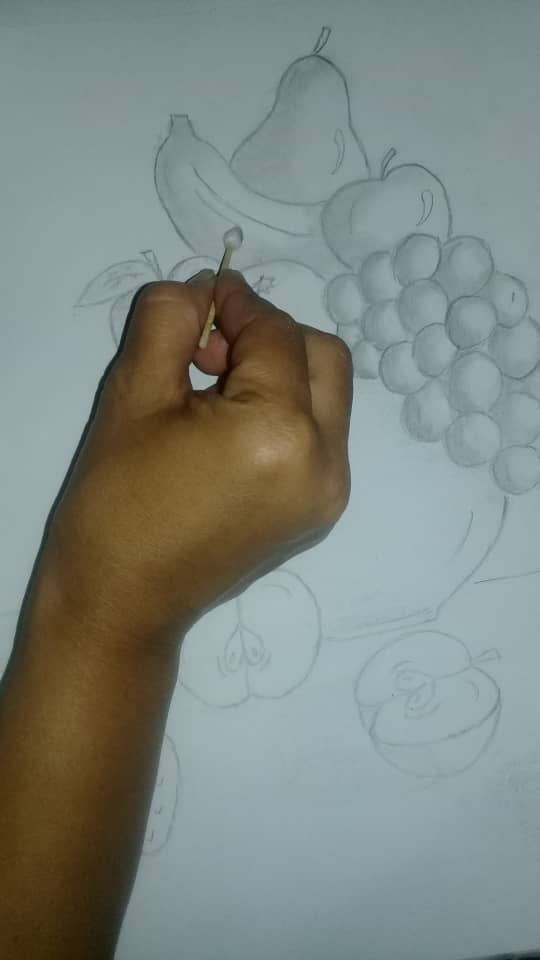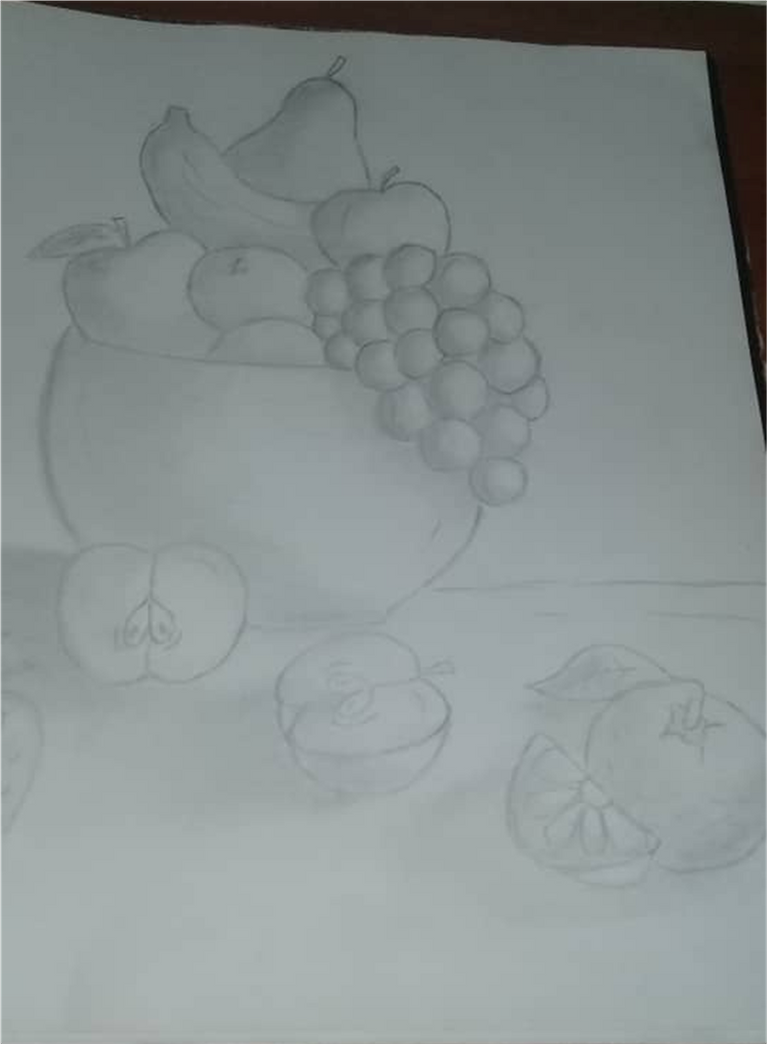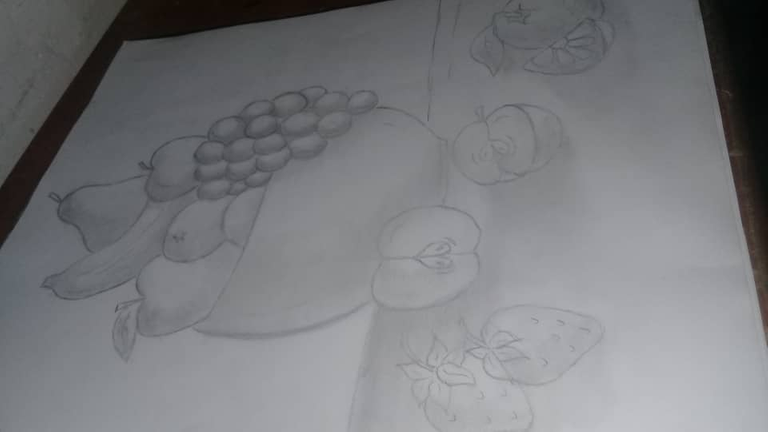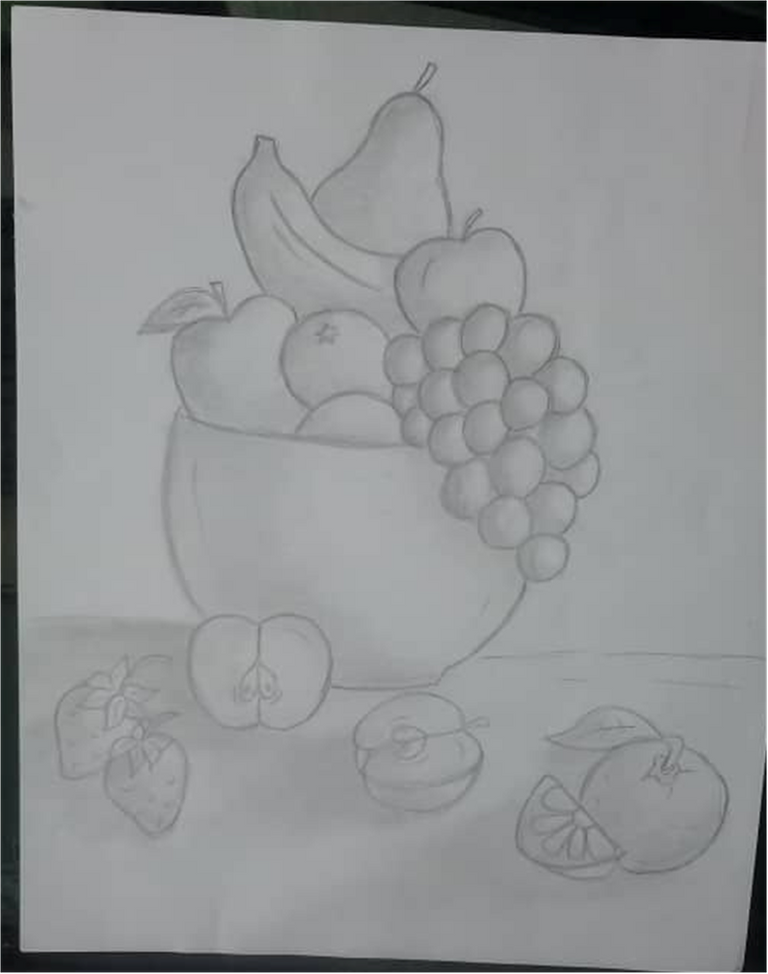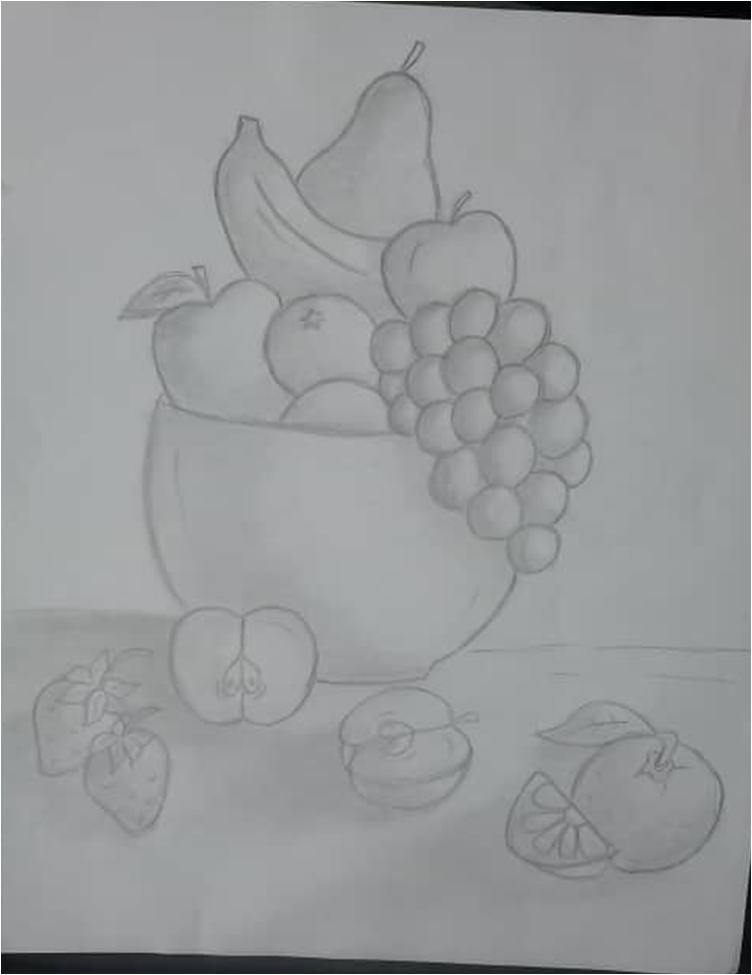 ---

Resultado final // Final result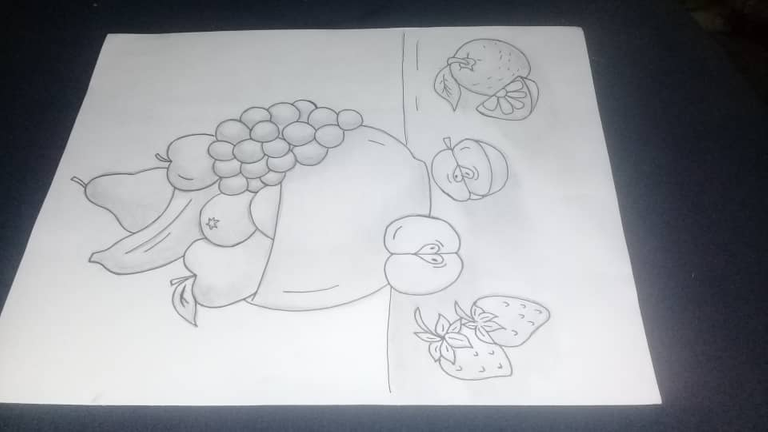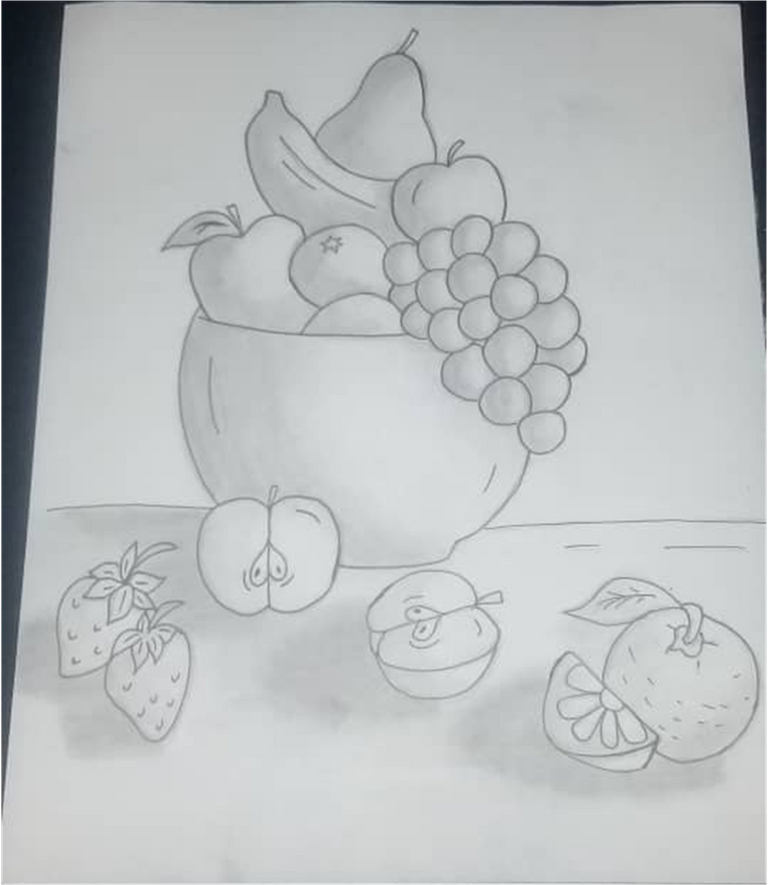 ---

Bienvenidos a mi increíble blog en Hive. Licenciada en educación especial, magíster en educación, amante del arte, de la lectura y de la naturaleza, blogger, locutora, madre emprendedora, motivadora social.
Gracias por leer mi publicación!
Imágenes de mi propiedad
Texto traducido en deelp.
Conversor de letra 3D
Baner y separadores hecho en Canva y en Power Point
---
---