Hello friends,
Hope you all are doing well.
Today I have made an abstract art of a girl who is fighting with her depression and loneliness.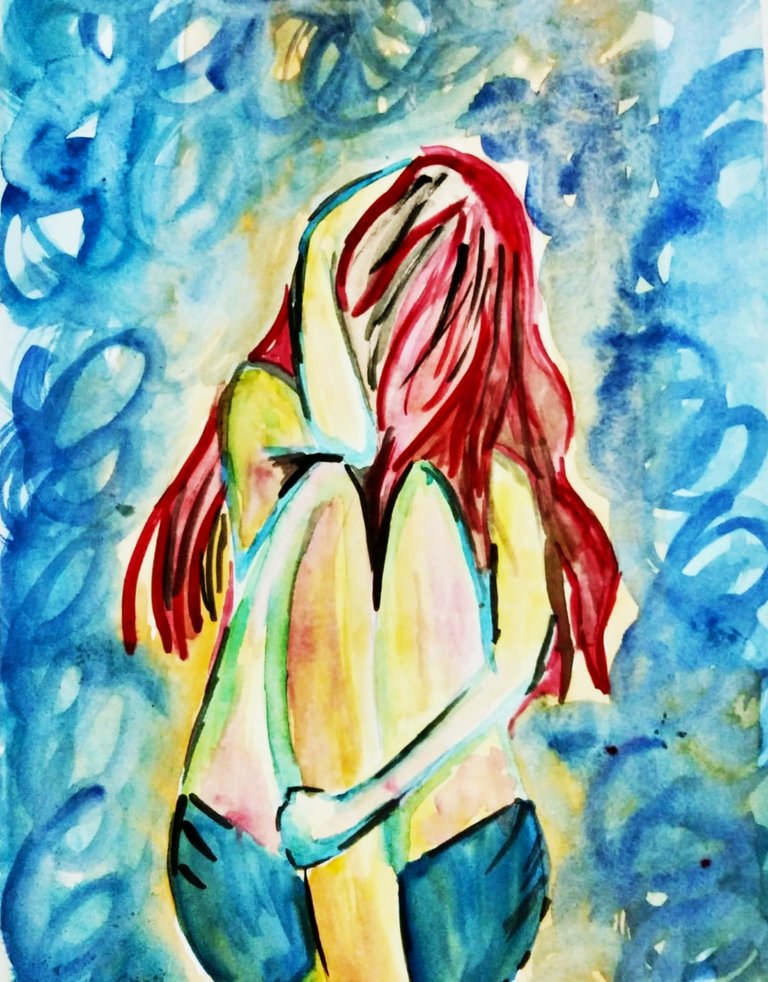 Here is the process:
Initially drawn the rough outline of the girl.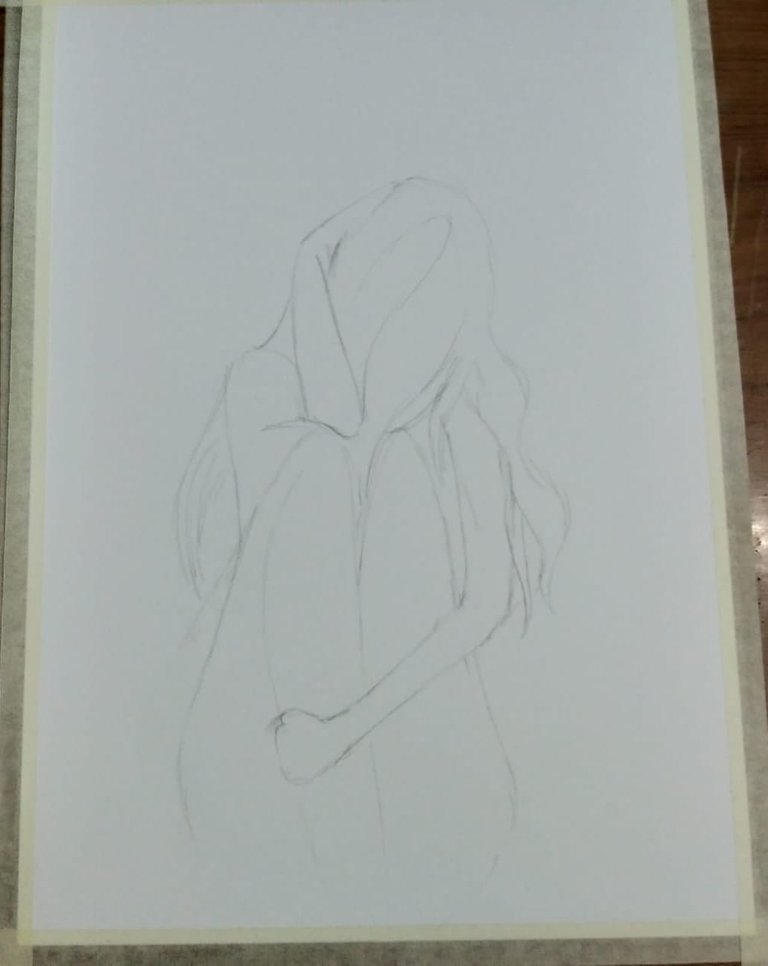 Then painted the skin.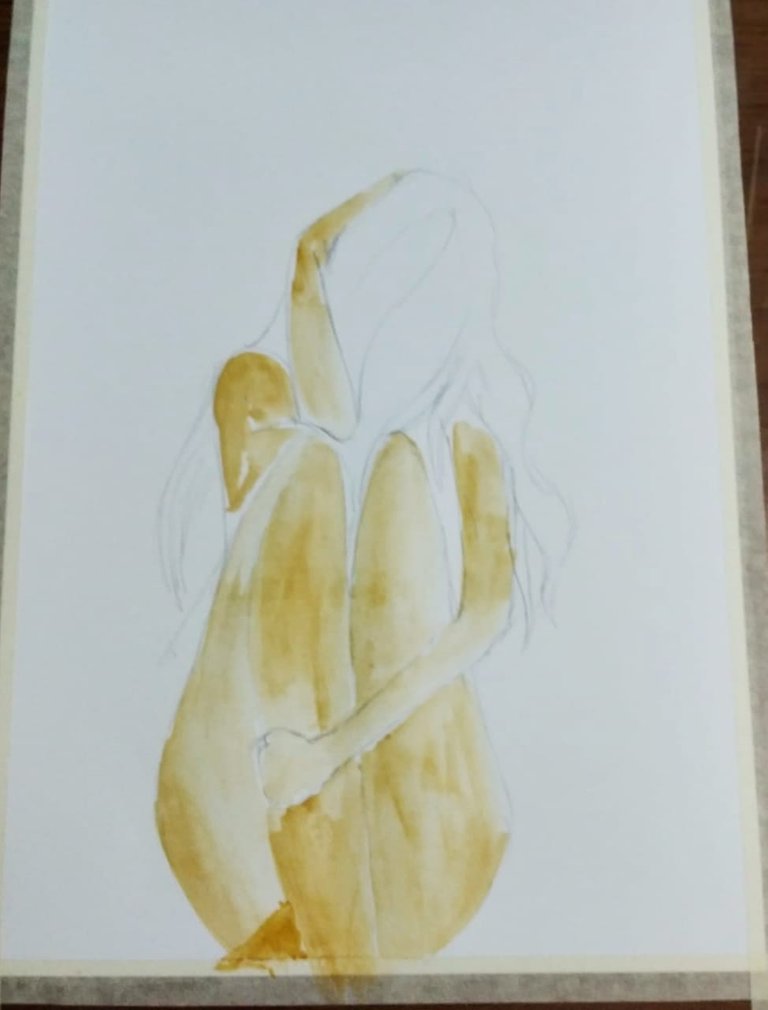 Followed by which, I painted her blue shorts.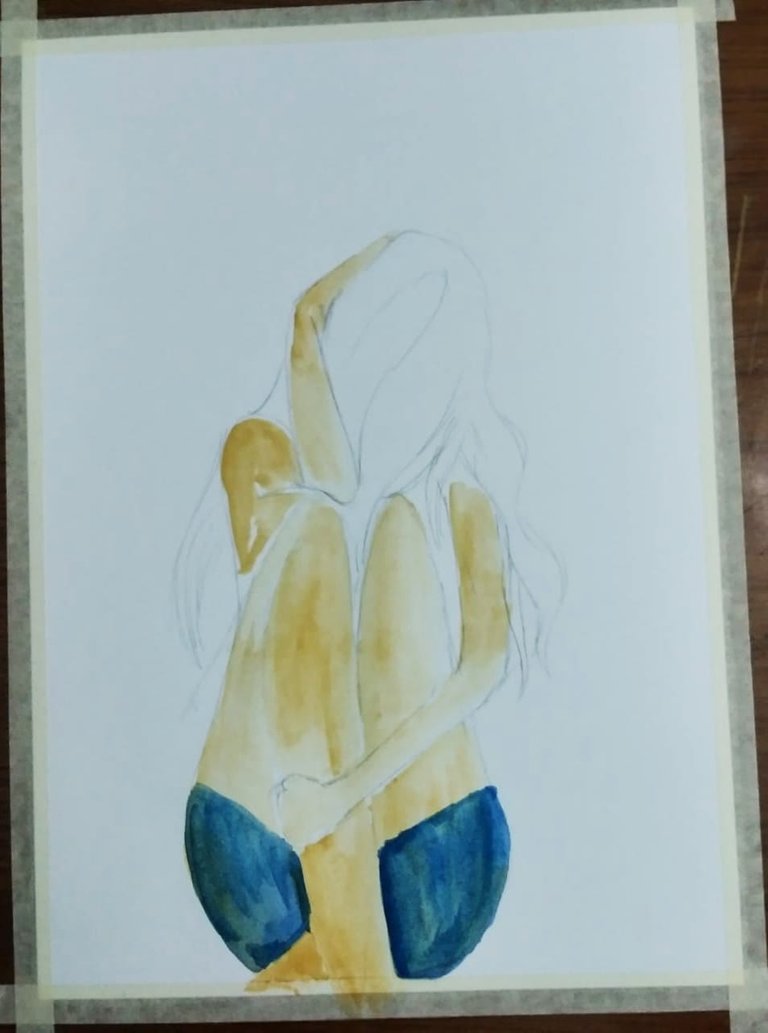 Now started with her hair and highlighted some parts of the skin.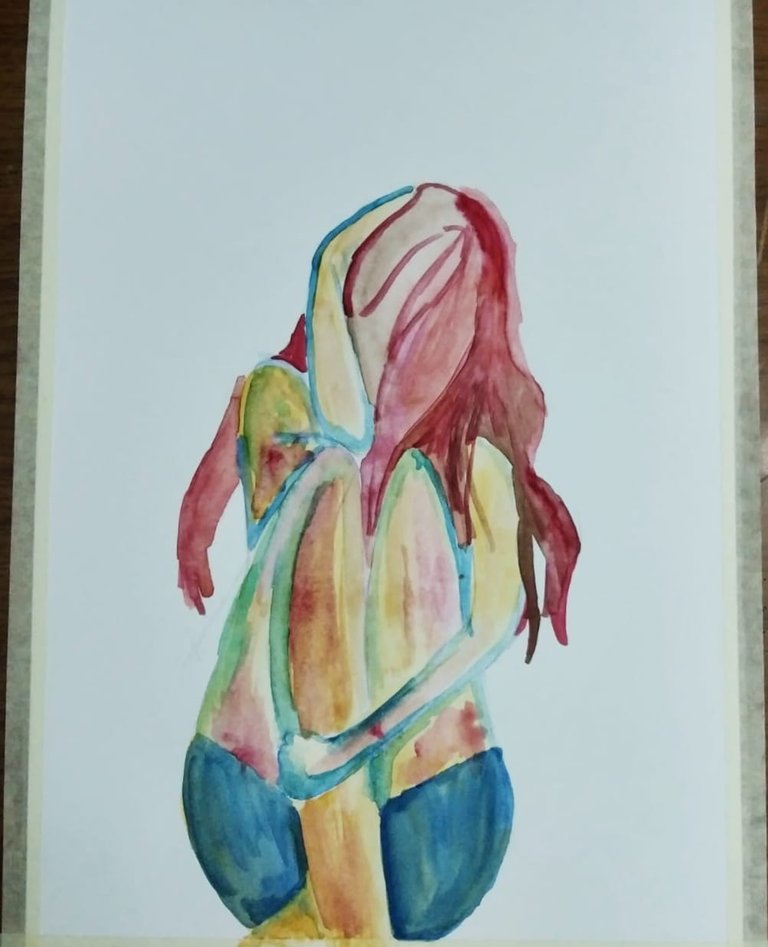 Then painted the first coat of the back ground.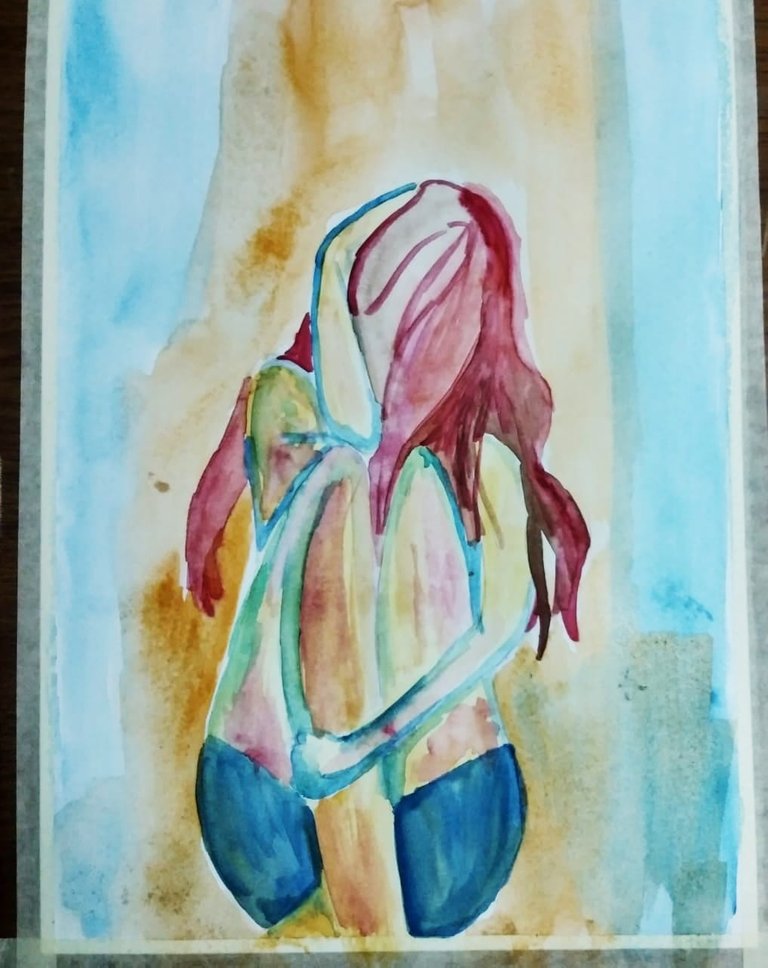 Now with the 2nd coat of background by just moving my brush round and round to make it more abstract.
In the end, I highlighted the girl with black.
And heres my final art.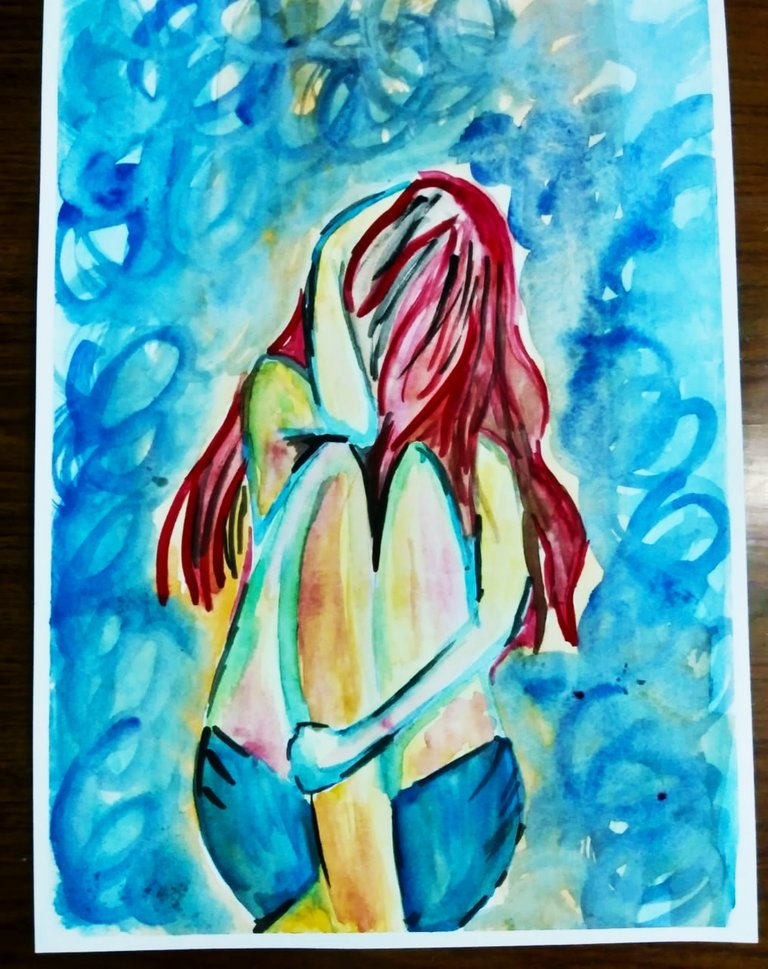 Material used
Ivory sheet
Water color
Pencil
Round and flat brushes
Thank You!!
Please have a look at some of my most loved posts :
https://hive.blog/hive-174578/@questcrypto/surface-pattern-art-papaya-portrait-artwork-by-jojo
https://hive.blog/hive-174301/@questcrypto/beautiful-sunset-on-the-beach-nature-portrait-artwork-by-jojo
https://hive.blog/hive-174578/@questcrypto/the-bold-popsy-bold-girl-series-pop-art-artwork-by-jojo
https://hive.blog/hive-174301/@questcrypto/warli-art-wedding-day-indian-traditional-tribal-art-art-work-by-jojo
https://hive.blog/hive-174578/@questcrypto/madhubani-art-traditional-indian-art-artwork-by-jojo