Picnic table with umbrella, Modeled, and placed in a green landscape. Separate renderings are there with a plain background and with a real-world scene. The background is taken from https://hdrihaven.com/ that is free to use.
Wooden parts are all from box command, the umbrella, and its stand is formed with lathe command. Three images with plain background and three images in the real-world scene is rendered and presented here.
I hope you like this, Thank you...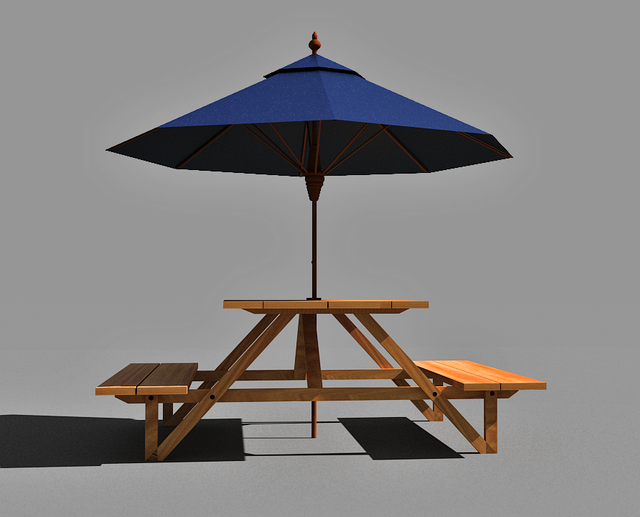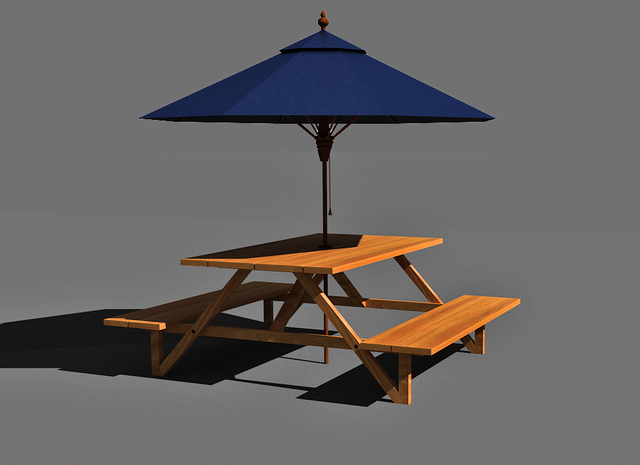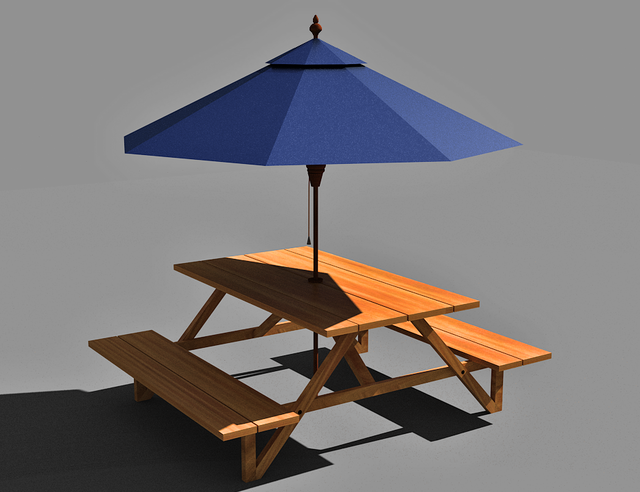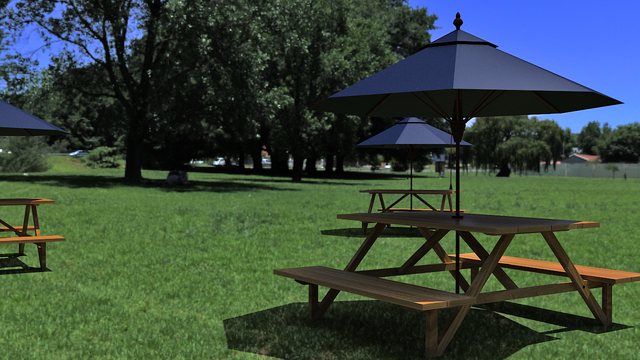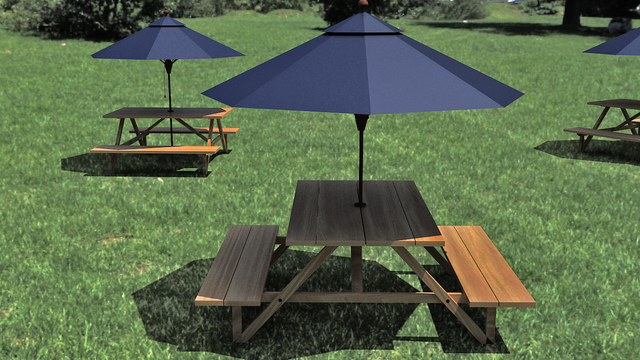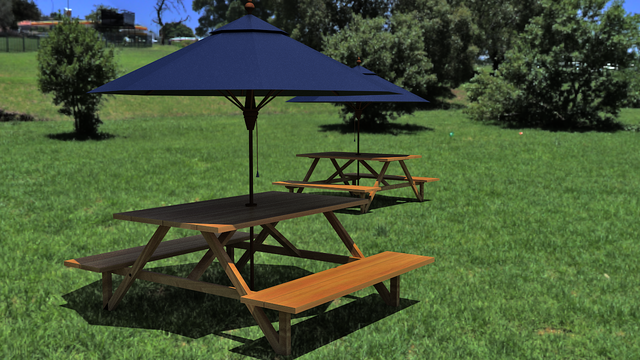 Process