Watercolor & Soft Pastel Painting
---
Luz en la obscuridad
Hola a todos, la pintura que hoy comparto está realizada en papel y quise retratar una hada en un estado de tristeza. Será que cuando estamos tristes todo se nos vuelve oscuro; lo bueno es lograr encontrar algo que nos motive y poder recobrar la fé, la esperanza y sobre todo la alegría, cosa de poder encontrar la luz en momentos oscuros, creo que todo esto estamos sintiendo en medio de esta pandemia, donde predomina la incertidumbre y nuestro futuro nos parece tan incierto, hace que en momentos caigamos en estado de tristeza.
El trabajo realizado usando dos materiales, el hada está pintada con acuarela y para el resto aplique tiza pastel, es la primera vez que mezclo estos pigmentos, tenía miedo de que quedase mal, pero por suerte se pudieron combinar y obtener buen resultado, como dice el refrán, echando a perder se aprende y haciendo pruebas se logra buenos resultados.
Dado que es fin de semana, arriba esa energía y a tratar de disfrutar de cada momento, para que la felicidad de ahora, sea la alegría en nuestro futuro.
Light in the dark
Hello everyone, the painting that I share today is made on paper and I wanted to portray a fairy in a state of sadness. It will be that when we are sad everything becomes dark to us; The good thing is to find something that motivates us and to be able to regain faith, hope and above all joy, something to be able to find the light in dark moments, I think that we are all feeling this in the midst of this pandemic, where uncertainty and Our future seems so uncertain to us, it makes us at times fall into a state of sadness.
The work done using two materials, the fairy is painted with watercolor and for the rest I applied pastel chalk, it is the first time that I mix these pigments, I was afraid that it would look bad, but luckily they were able to combine and obtain a good result, as it says the saying goes, spoiling you learn and doing tests you get good results.
Since it is the weekend, bring up that energy and try to enjoy every moment, so that the happiness of now is the joy of our future.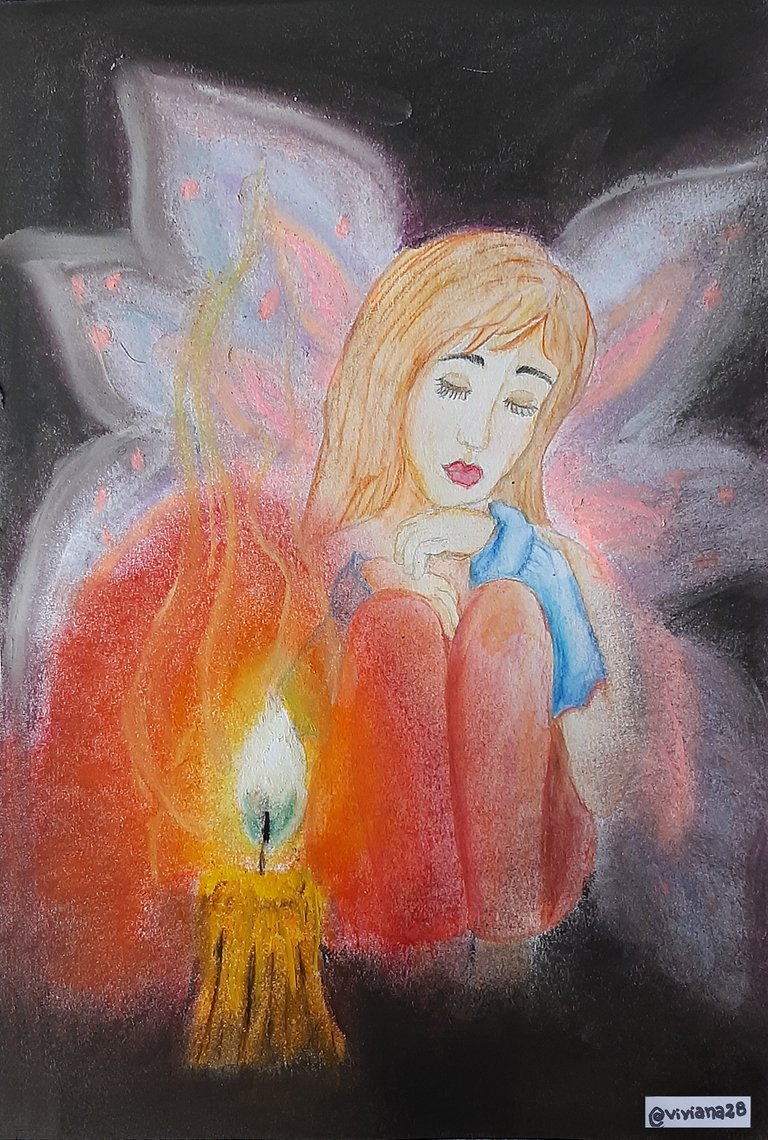 Process Shots | Imágenes del Proceso
---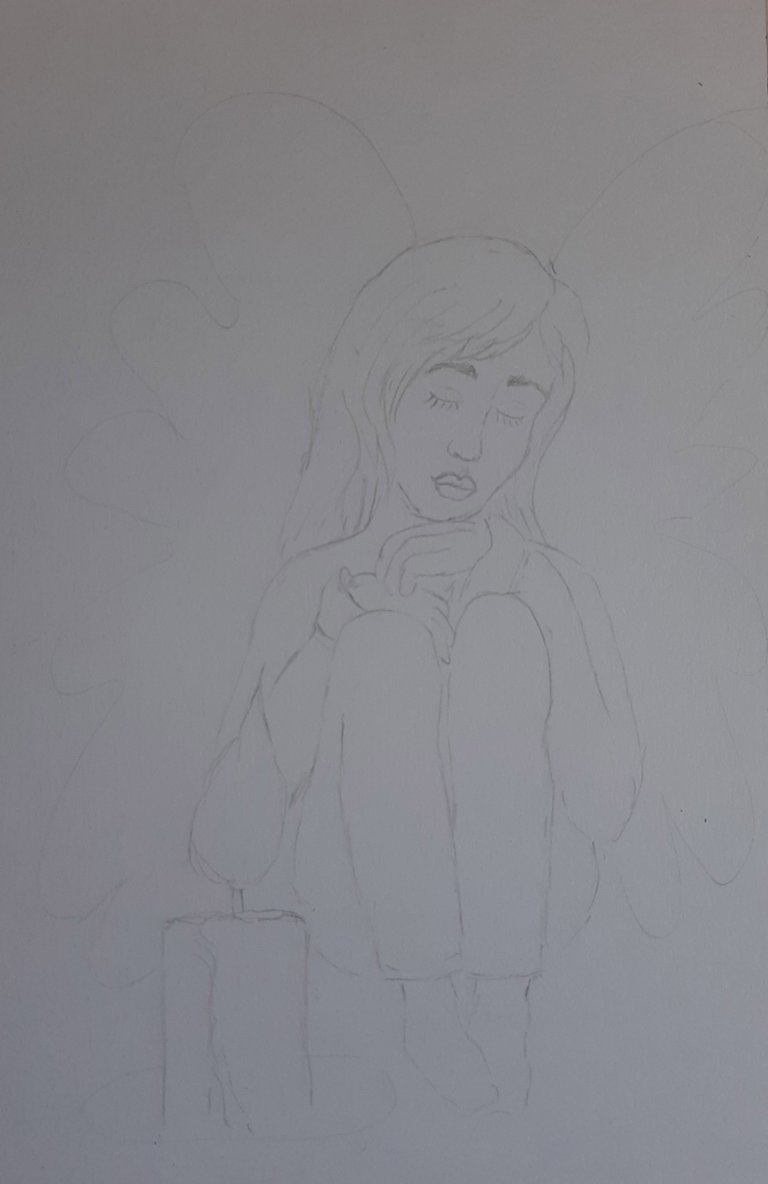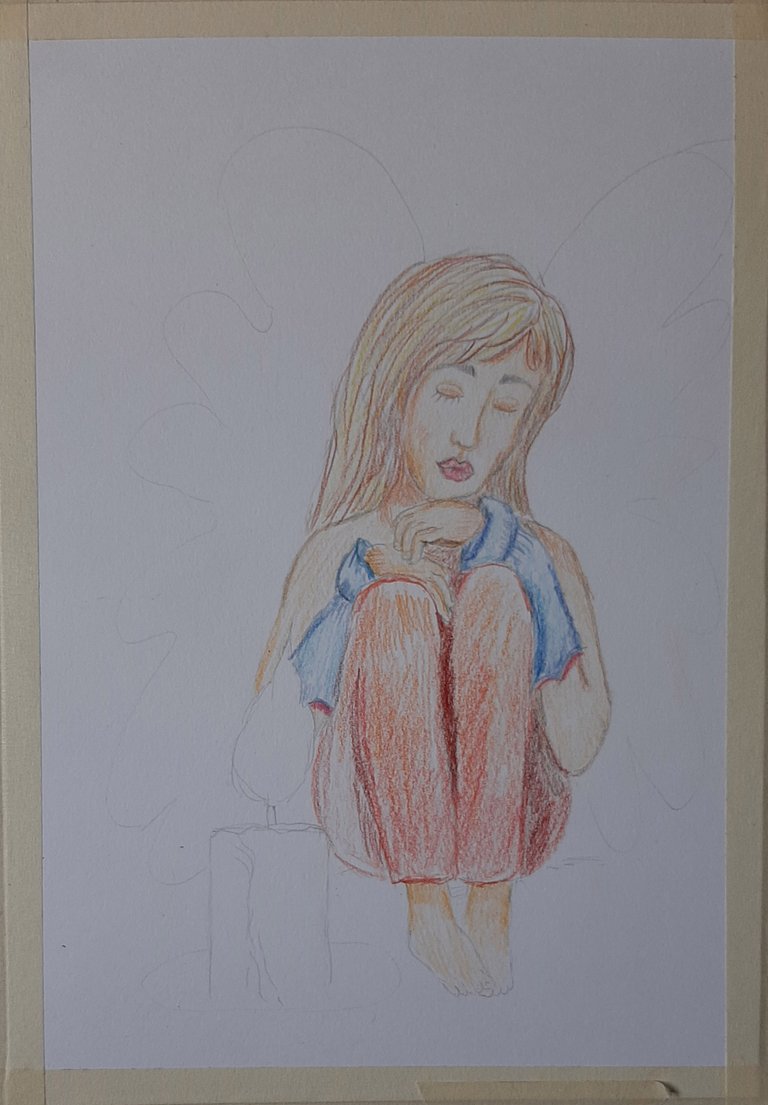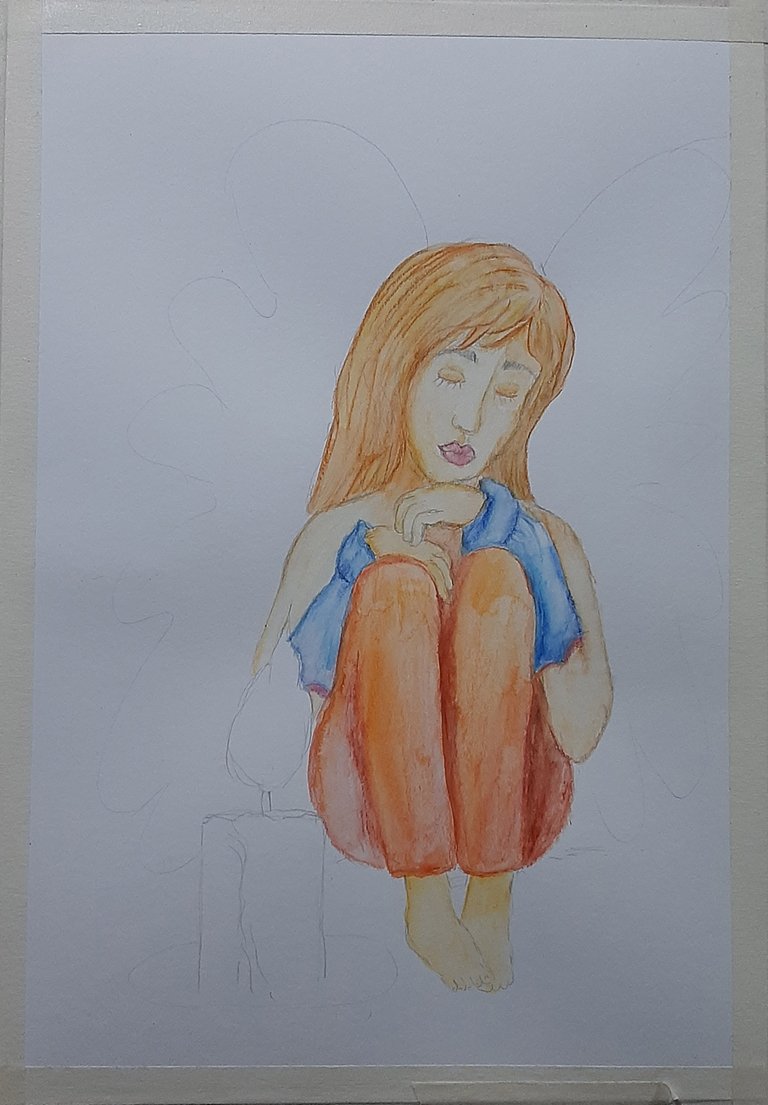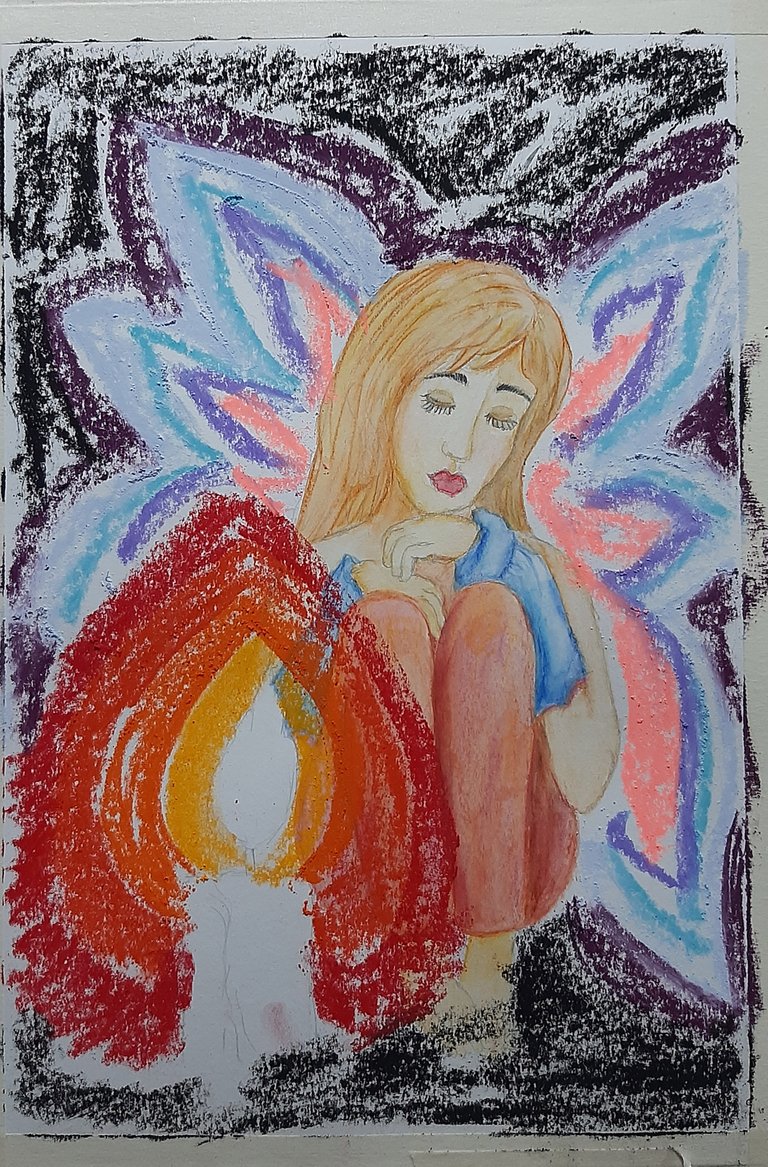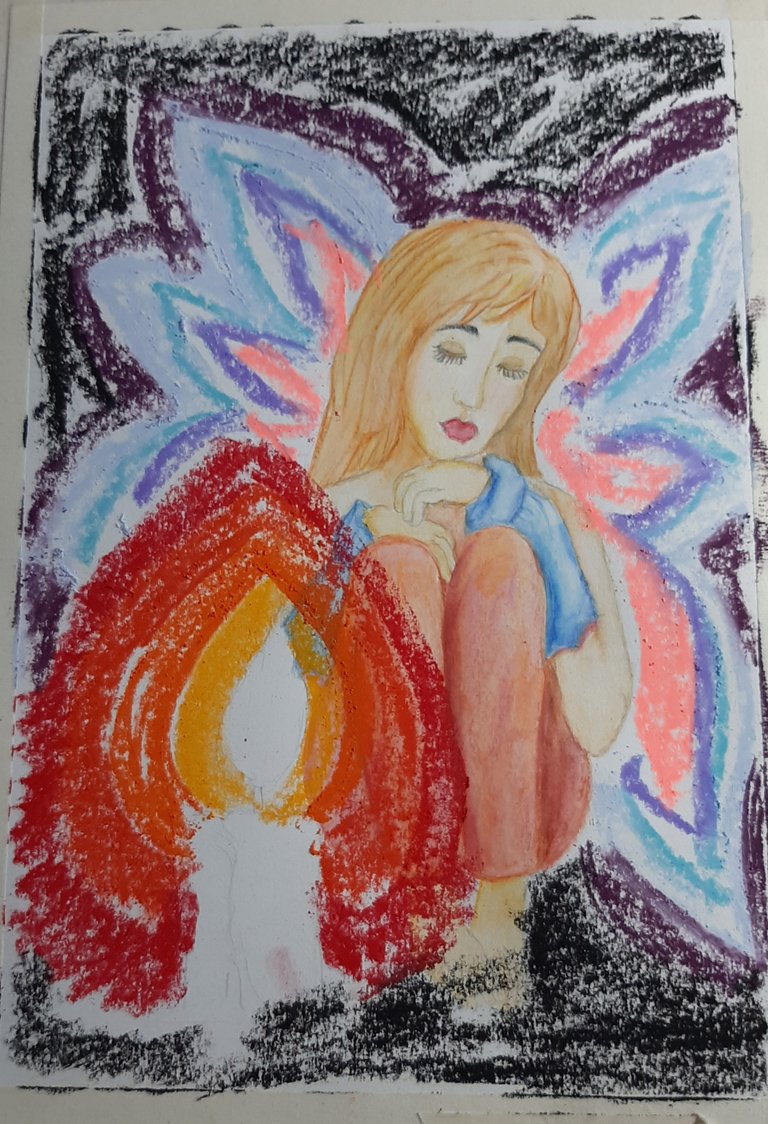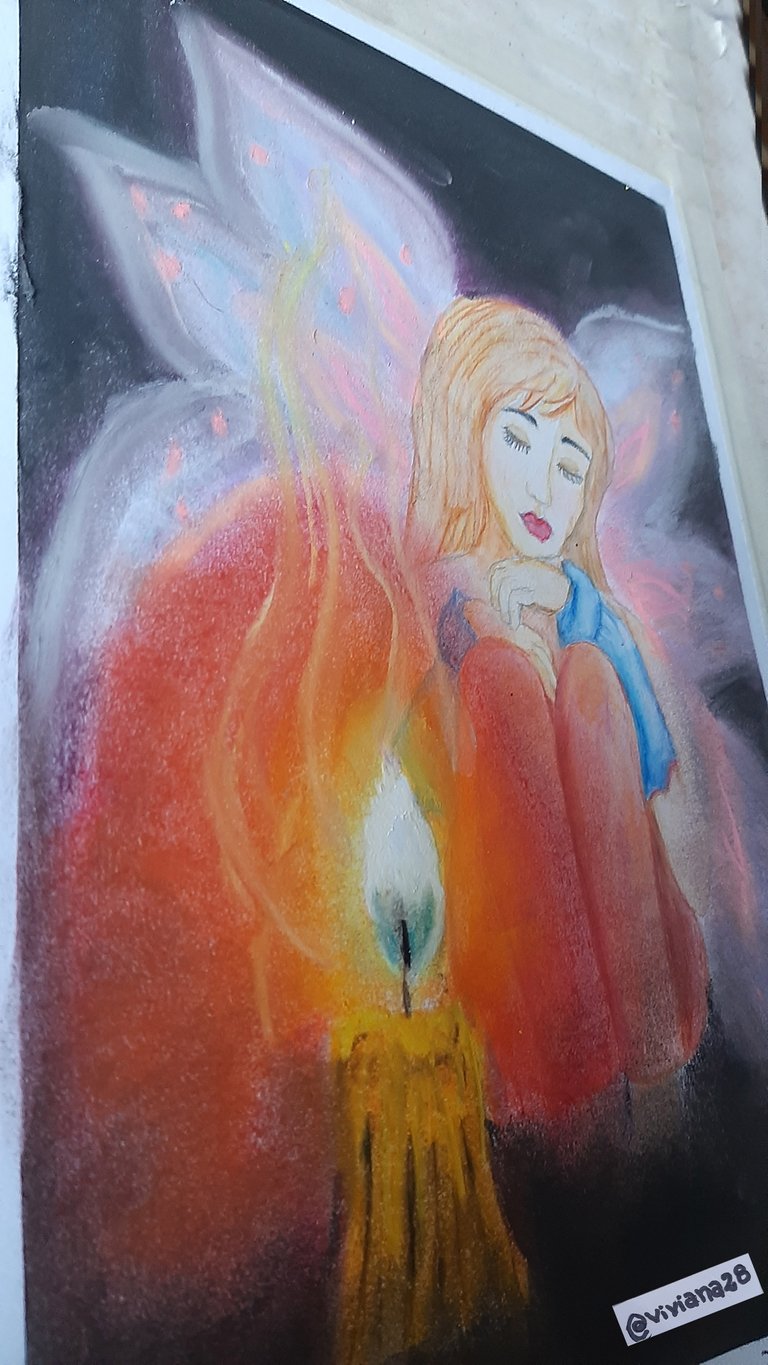 ---
Watercolor & Soft Pastel on paper
22x29cm
Viviana Villafañe
I hope you like it, thanks. | Espero que les guste, gracias.