One of the problems that has been cultivated recently is seeing the world through your own lens. And even more dangerous delusion is to consider your school of thought entirely correct. That's why intolerance has reached to its zenith.
Historically, post-modernist were considered irrational by both liberals and realists because of their attitude towards absolute truth. And some school of thoughts still believe that Post-modernist are resisting grand narratives.
As Lyotard said:
Postmodern as 'incredulity towards meta-narratives,'
And one can understand that it's a powerful statement . However, one need to tolerate others by looking at their lens rather than yours. Let them give some time to discover truth even if post modernist demands deconstruction of text and double reading. So be it . If you are right you will know truth by the end.
Seeing things as black or white would not help anyone. let's move into the gray scale area and accept each others for sake of tolerance.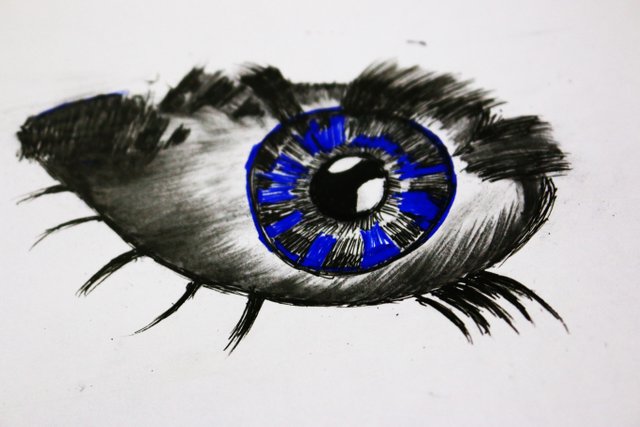 Pictures taken in Completion Of Drawing
1: Sketched out Eye with pen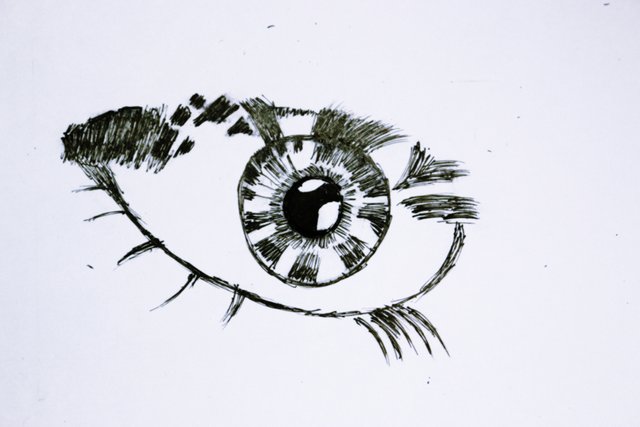 2: With Blue pointer, applied strokes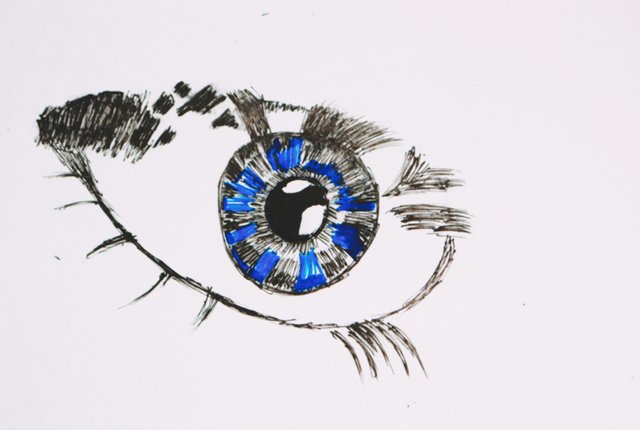 3: Applied Strokes with pencil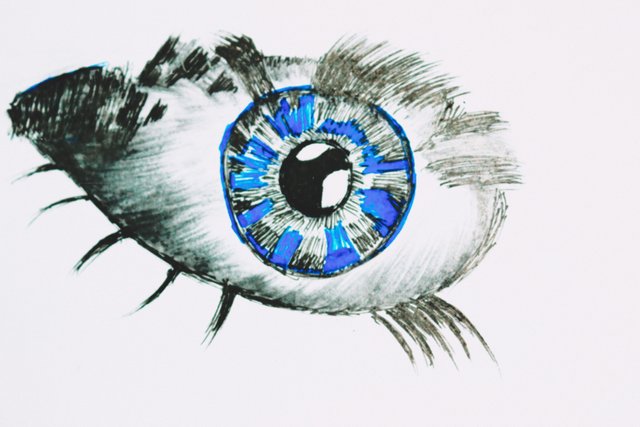 Thank You and Stay Safe !