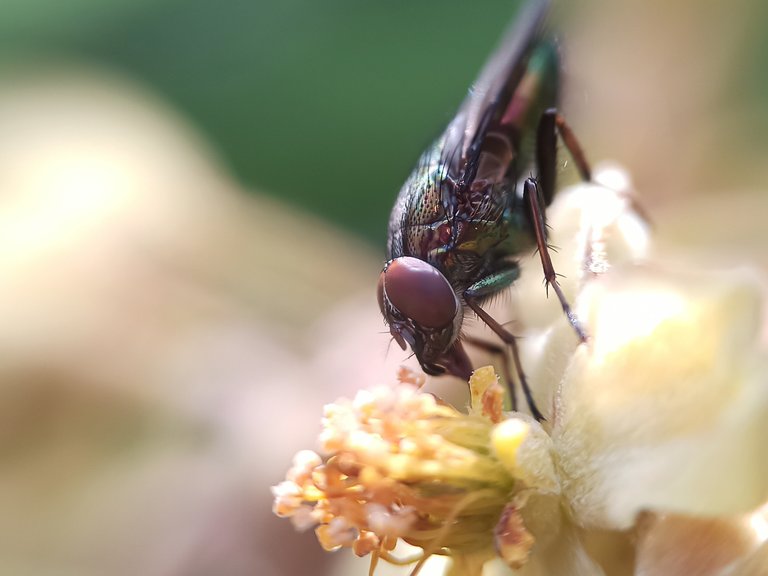 Previously, I was used to seeing flies swarming in trash or dirt, but this fly, I saw, was absorbing the nectar into flowers. And this is not a green bottle fly or a housefly, but a wild fly. This fly is smaller than a green bottle fly, and rather large than a housefly. The back part consists of mixing colors with shiny metallic. Apart from liking flowers that produce nectar, these flies also like corpse flowers. Yup, not long ago, I had seen them swarming around corpse flowers.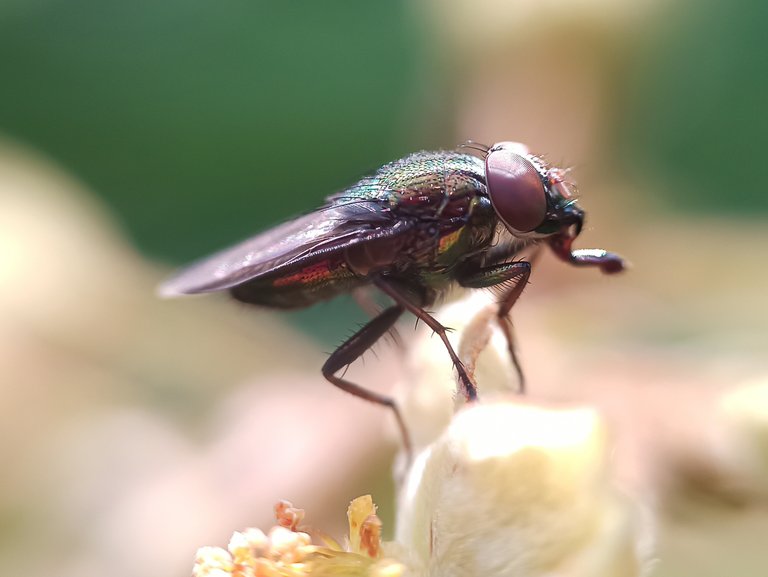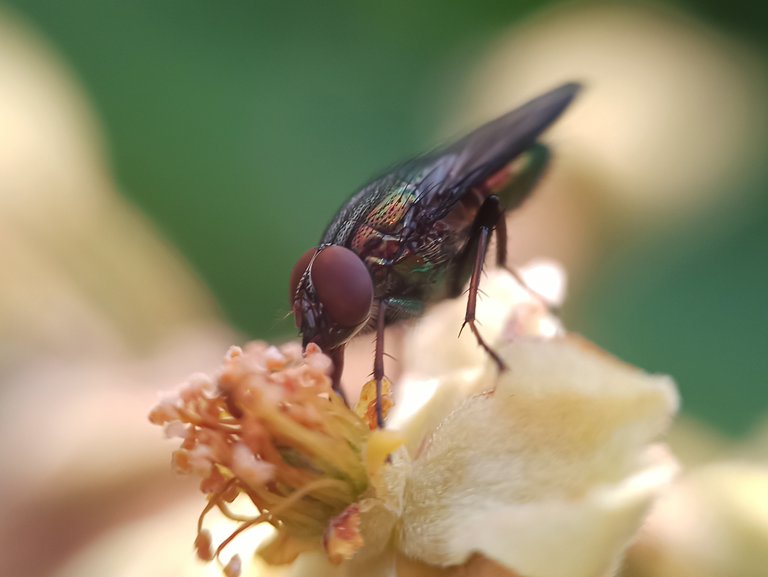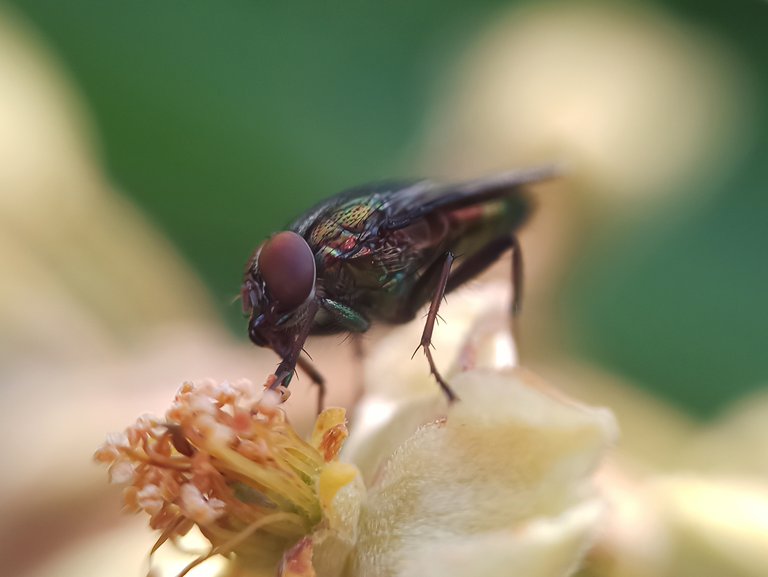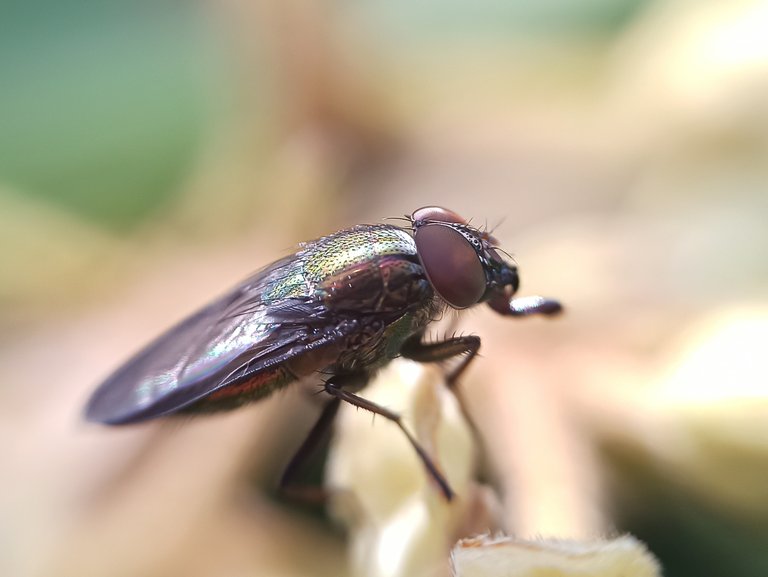 | Camera | Xiaomi Redmi Note 8 Pro + Macro Lens |
| --- | --- |
| Category | Macrophotography |
| Processed | Adobe Lightroom |
| - | - |
Thank you for taking the time to see my post.