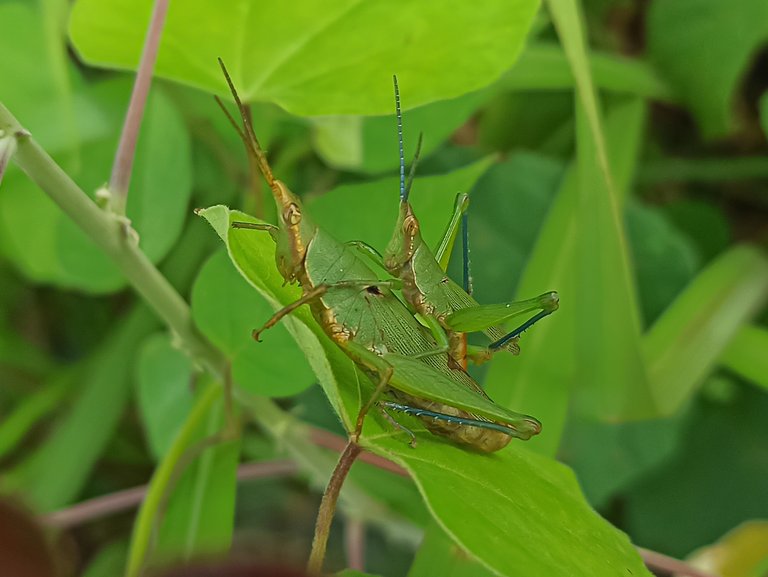 I don't know what these two cone-headed grasshoppers are doing, are they mating? Or they are a mother and a baby grasshopper, because grasshopper whose body position above is very small, different from grasshopper whose position is below, its body is much bigger. But anything is possible. Maybe they are a pair of grasshoppers who are mating. Yes, like humans too, sometimes a short man has a date with a curvy girl or a tall girl. LOL!
Cone-headed grasshoppers or insects that have the scientific name Atractomorpha crenulata, commonly known as tobacco grasshoppers source. Grasshopper species are pest insects for tobacco, chili, or tomato plants.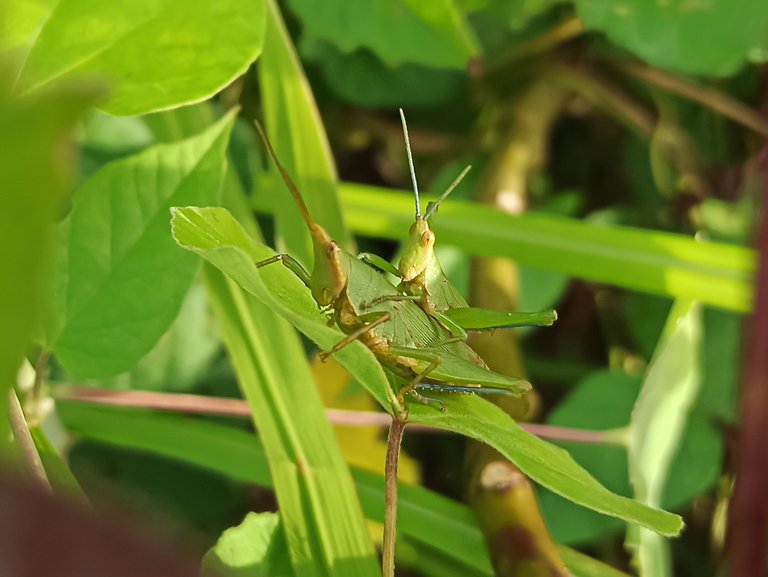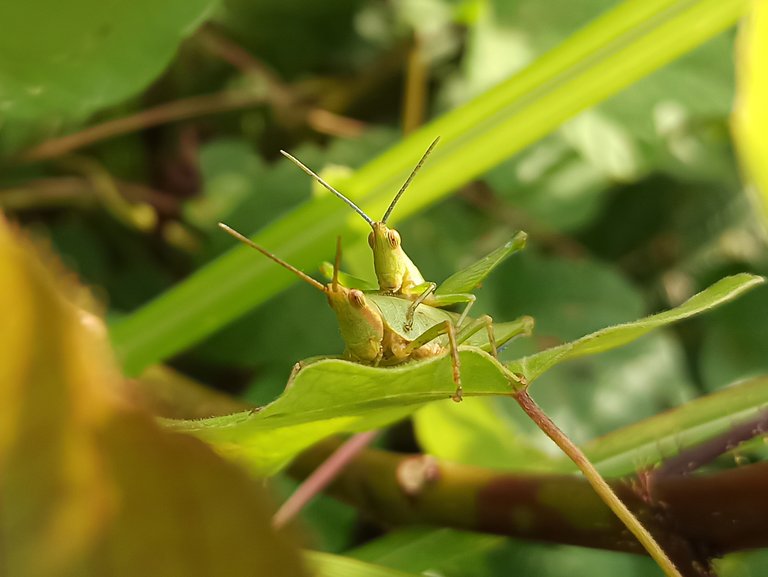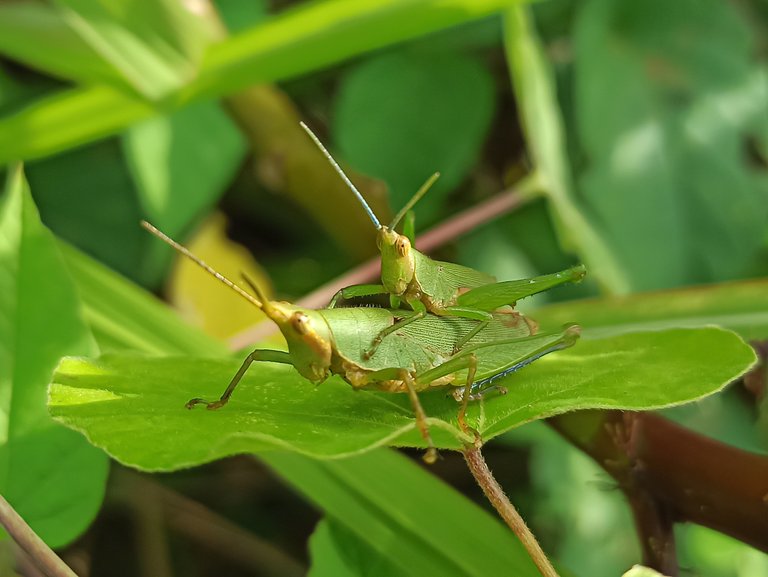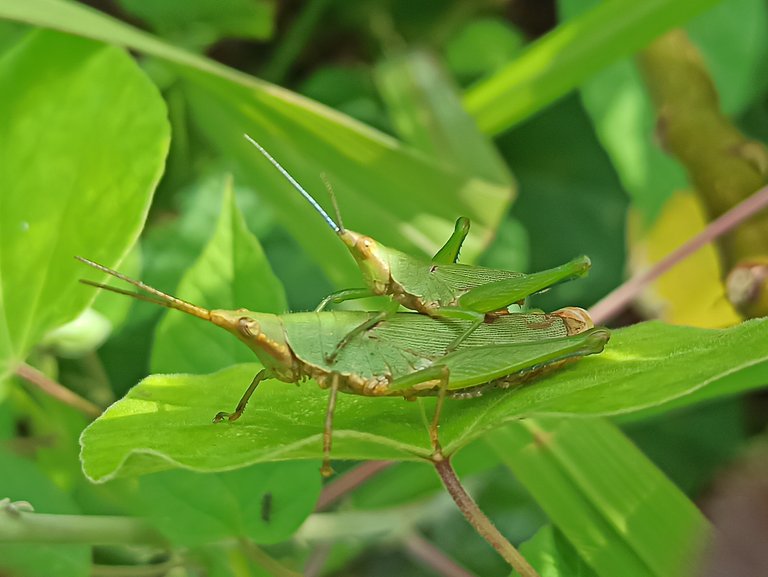 | Camera | Xiaomi Redmi Note 8 Pro |
| --- | --- |
| Category | Animal Photography |
| Processed | Adobe Lightroom |
| - | - |
Thank you for taking the time to see my post.
Regards