The New Year in Thailand begins on January 1st, but the traditional Thai New Year is not celebrated until mid-April.
The Songkran Festival, a Buddhist tradition is one of the most extraordinary New Year festivals in the world, people meet in the streets and celebrate with a water battle. For today I searched my archive and found some old nice holiday photos.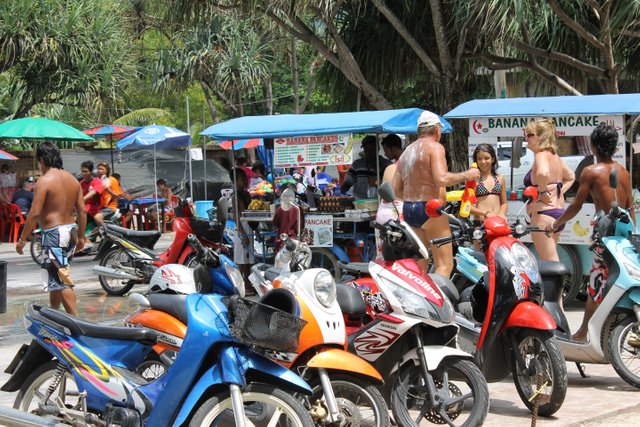 Das Songkran-Fest in Thailand, eine buddhistische Tradition ist eines der ungewöhnlichsten Neujahrsfeste der Welt, die Menschen treffen sich auf den Strassen und feiern mit eine riesige Wasserschlacht.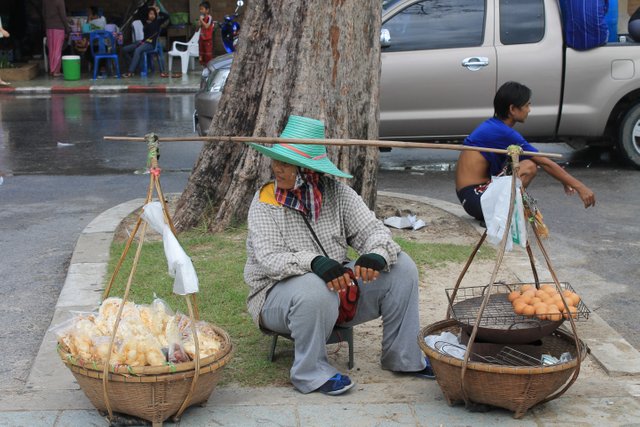 It is a good idea to use water and not fireworks at the New Year's celebration. There was a lot of water from buckets and water pistols. We also got an ice-cold shower, was very funny, besides eating, drinkin they smeared white chalk powderon the face of everyone.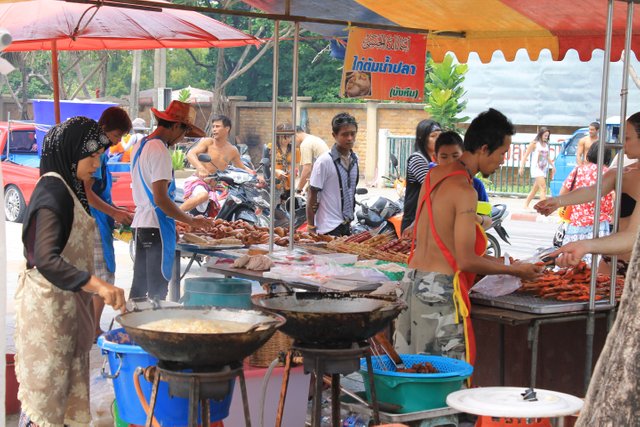 Es ist eine gute Idee, beim Neujahrsfest Wasser anstatt Feuerwerk zu verwenden. Es gab eine Menge Wasser aus Eimern und Wasserpistolen. Wir haben auch eine eiskalte Dusche bekommen, war sehr lustig, neben essen , drinken wird weißes Kreidepulver auf das Gesicht von allen geschmiert.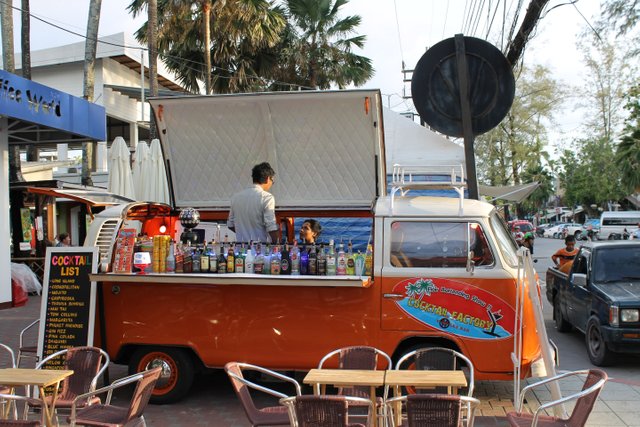 Während der Neujahrsfeierlichkeiten ist das Wasser im Mittelpunkt ein Synonym für Reinigung und Neuanfang.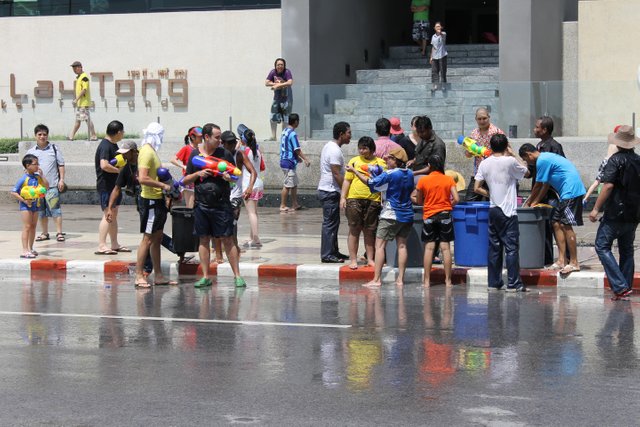 During the New Year celebrations, the water in the centre is a synonym for purification and new beginnings.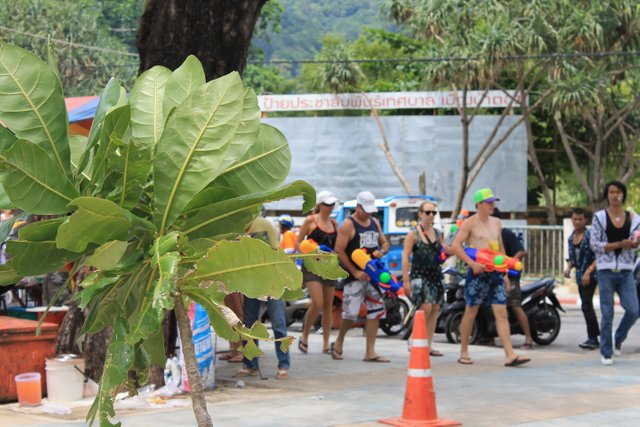 A big thanks to the @dswigle for being this nice Market Friday host!
Best wishes, have a nice weekend!