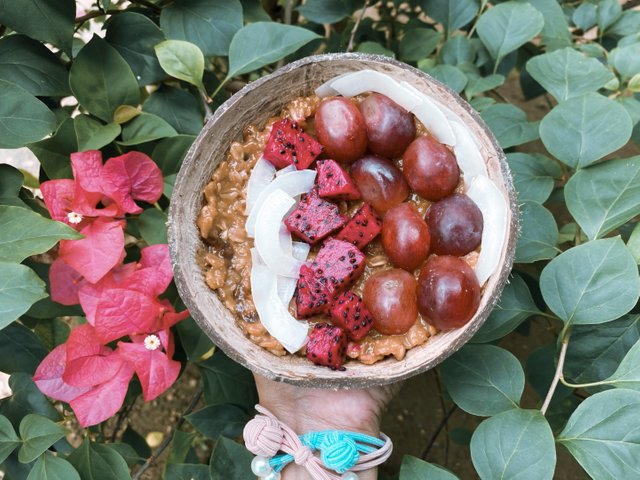 Oats are very ordinary for your breakfast! It's time you try something sweeter if you are bored with tasteless oats.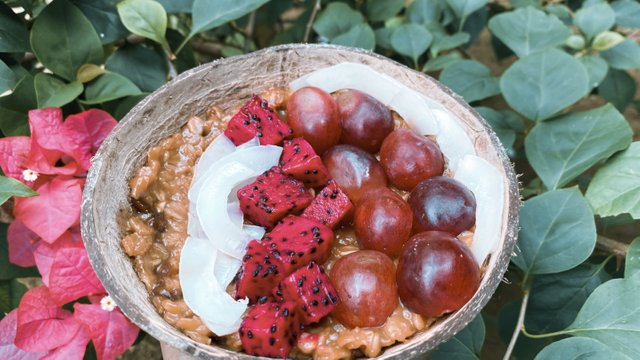 It was my first time trying this recipe and my eyes were wide open. I was surprised how delicious this bowl of oats was!
Ingredients
4 tablespoons of oats or about 30 grams of oats
200 ml of plant-based milk.
20 grams of brown sugar, finely chopped
Fruits for toppings
How to make
Add oats, milk, and brown sugar to the pan.
---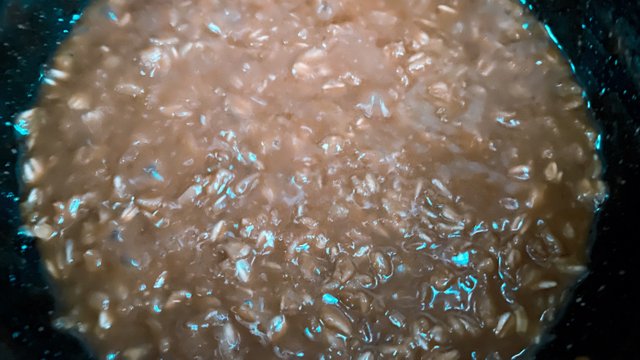 Cook for about 8 minutes while stirring occasionally.
Remove and serve with your favorite fruit topping.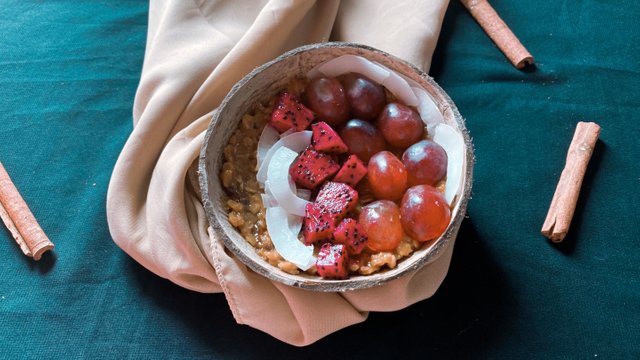 I added dragon fruit toppings, grapes, and roasted coconut flakes.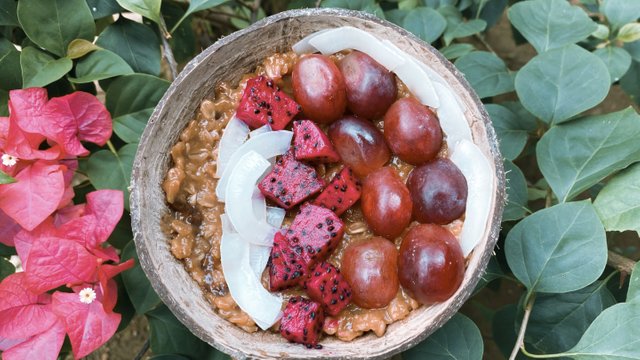 A bowl of sweet, savory oats made me smile to start the day.
Stay healthy!