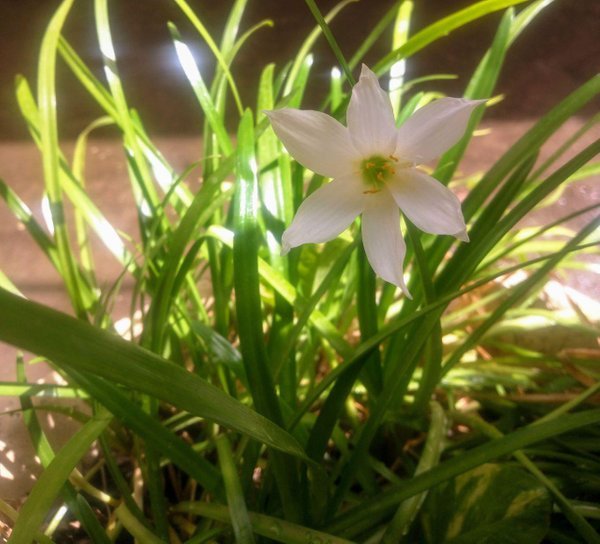 A new week begins, I check the calendar, it's already the middle of the year. A half of the year unheard of for the whole world. We have spent these months at home, sheltering ourselves from the virus that took us by surprise and stopped us from thinking, from reflecting, from taking a break from the life we were leading. For many it was a race to achieve who knows what.
We have been caught between radical quarantine and relaxation. Thus we have assumed a new lifestyle, a new normality.
In Venezuela, besides Covid-19, we have other viruses that have kept us in a kind of existential quarantine. We have been surviving many shortages and difficulties, but these have made us resilient and I believe that most of us are able to get by in the midst of adversity.
Una nueva semana comienza, reviso el calendario, ya es mitad de año. Una mitad de año inédita para el mundo entero. Estos meses los hemos pasado en casa, resguardándonos del virus que nos tomó por sorpresa y nos detuvo a pensar, a reflexionar, a tomar pausa en la vida que llevábamos. Para muchos acelerada, en una carrera por alcanzar quién sabe qué.
Hemos estado entre cuarentena radical y flexibilización. Así hemos asumido un nuevo estilo de vida, una nueva normalidad.
En Venezuela, además del Covid-19, tenemos otros virus que nos han tenido en una especie de cuarentena existencial. Hemos estado sobreviviendo a muchas carencias y dificultades, pero estas nos han hecho resilientes y creo que, la mayoría de nosotros, estamos en capacidad de salir adelante en medio de la adversidad.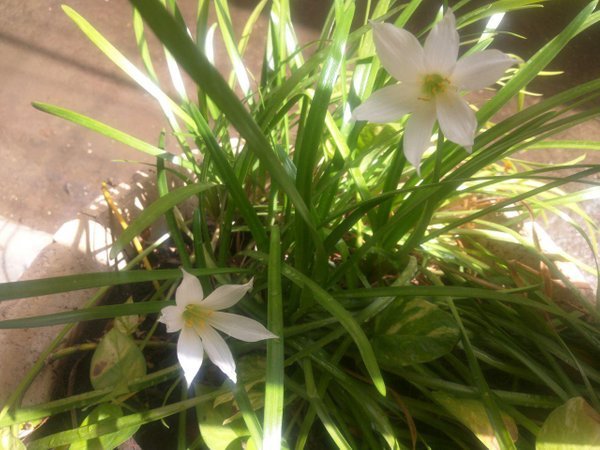 In these times of reflection, I look for a way to see the glass as always half full and avoid, as far as possible, thoughts of anguish, fear and anxiety that make me overestimate the difficulties. I don't let myself fall, I hold on to the beautiful things around me: my loves, my family, my friends and so many beautiful things in nature.
This new week, I wake up grateful for life and the moments we can enjoy with our loved ones. I keep my positive thoughts, they are the flowers that, from inside me, I take care of with dedication and care to be able to be well, to feel good, to give color to the gray days that appear and that I also thank because they have their special beauty.
En estos tiempos de reflexión busco la forma de ver el vaso siempre medio lleno y evito, en lo posible, pensamientos de angustia, de miedo y ansiedad que me hagan sobrevalorar las dificultades. No me dejo caer, me sostengo en lo bonito que me rodea: mis amores, mi familia, mis amigos y tantas cosas bellas de la naturaleza.
Esta nueva semana, amanezco agradeciendo la vida y los momentos que podemos disfrutar al lado de nuestros seres queridos. Mantengo mis pensamientos positivos, son las flores que, desde dentro de mí, cuido con dedicación y esmero para poder estar bien, para sentirme bien, para darle color a los días grises que aparecen y que también agradezco porque tienen su especial belleza.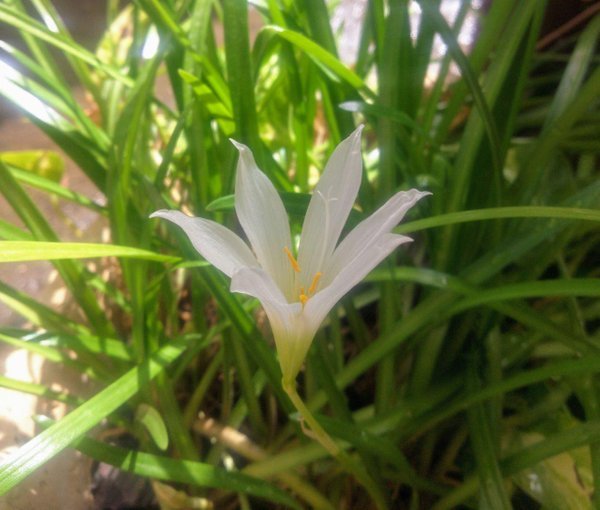 Today my garden gives me life, joy; it gives me the flowers that I thank and share so that the light of this day will shine also for you.
Gratitude rejoices the heart, let us give thanks for everything, for the health that is fundamental in these times, for the food that is always on our table, for the family and the home that shelters us, for life itself with all its nuances and contrasts, because as I always say, in spite of everything, life is beautiful and we only have a little of it.
Hoy mi jardín me regala vida, alegría; me regala las flores que agradezco y las comparto para que la luz de este día brille también para ustedes.
El agradecimiento regocija el corazón, demos gracias por todo, por la salud que en estos tiempos es fundamental, por los alimentos que siempre hay en nuestra mesa, por la familia y el hogar que nos cobija, por la vida misma con todos sus matices y contrastes, porque como digo siempre, a pesar de todo la vida es bella y solo la tenemos un ratico.
Las flores de hoy en mi jardín

I accept everything with gratitude, the here and now of my life, the bright and cloudy days; the ups and downs, the smiles and happiness.
Acepto todo con gratitud, el aquí y el ahora de mi vida, los días radiantes y los nublados; los altibajos, las sonrisas y la felicidad.

All photos were taken with my Motorola Nexus 6 cell phone. The dividers and banner are my Powerpoint and Canva designs.
Todas las fotos las tomé con mi celular Motorola Nexus 6. Los separadores y el banner son mis diseños en Powerpoint y Canva.