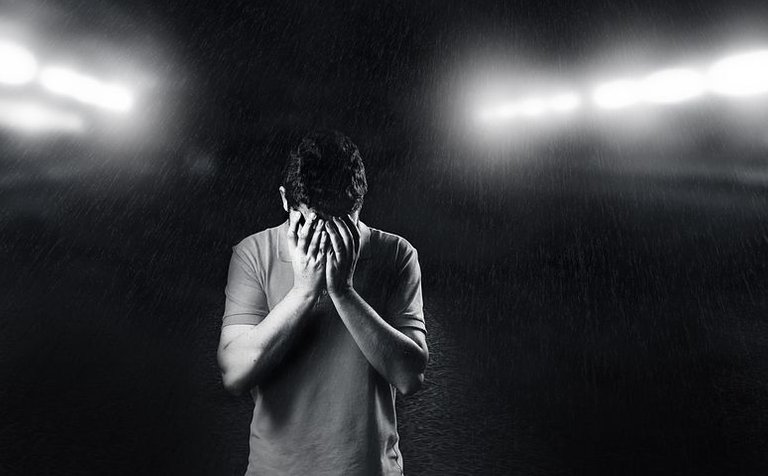 ---
I was really surprised to hear you message a rant on social media. You didn't mention to whom, but everyone knows, you directed those swear words to your father. Words that are very inappropriate, disrespectful, not only aimed at your parents, but inappropriate for all creatures, including animals!
You seem to have never been properly educated, cannot accept reality, and blame everything for your failure. In fact, the only person you have to blame is yourself.
Look at you. How many questions can you answer correctly? Are your English and math scores above average, in the middle group, or in the lower and even lower group?
You already know the answer. Don't tell me that someone else passed it despite low marks. The situation and conditions are different. After all, did you look and compare their scores with yours? If you don't see it directly, they could score above you.
I've helped and sacrificed many things. And to help you, I have broken my own promise to stop helping because twice you wasted my help. Both when helping graduate you at university. You graduated in Industrial Engineering, but you didn't go to college. Then you graduate in the Sociology Study Program, and you only study one semester. You are wasting the opportunity to develop, to be smarter, to be more advanced.
In fact, I had already said that college makes you think, puts you in a smart academic environment. It doesn't matter that your grades for all your courses are low. Being on campus keeps you in practice. You're an athlete, you should know that!
Here's the comparison. You need to practice every day to make your stamina happen, your abilities increase, your muscles and brain to be strong and develop. Likewise when on campus. No matter how stupid you are, the campus world makes you think!
So when you get a test of academic potential in the selection, your brain is no longer surprised. I have reminded you many times. But your answer at that time was, you wanted to focus on work, not going to college. I said, you can still work while in college. Lots of people do that, and many are successful at both.
At that time, I had promised not to help anymore. But this time, I still helped to the maximum. Why? First, because I love you, and love your parents. This is your last chance because the age requirement is blocked. I did my best because I didn't want to regret it later. Whatever the result, the important thing is to fight optimally first.
You respond negatively to failures that are caused by yourself. Don't think, your parents and the rest of us didn't do anything. Everyone tries and supports you, even maximally, even though there is also prayer because that is what is capable. You have to be thankful for even a piece of prayer, moreover I have struggled more than prayer.
From the start, I've reminded you to focus on improving your weaknesses and increasing your potential. I was shocked when you mentioned that you have studied 20 minutes. I said, not 20 minutes. "You have to study eight hours a day!"
At least I've contacted 12 parties for help. Some can help, some are only mode and want to make money, and some are serious. There are 12 parties in Jakarta, Surabaya and Aceh. There are networks from the world of politics, journalists, and active people in the institutions you want to join.
Finally, October 2, 2020, I went to Banda Aceh even though I was still sick after the accident. I have to pay for transportation, food, and accommodation. The amount is not less than Rp1, 9 million. In fact, in September I suffered a loss of Rp.8.9 million from the stock business. So, you should save money.
But I failed to meet that person because he was already in another area. A friend and I who also helped you, returned to Lhokseumawe and promised to meet this person on October 3 at 10.00. That means, I have to cancel plans to Takengon to find material for writing books. I also have to fuel the work that I currently have to finish immediately. There is a deadline for completing the research report. In the midst of the current economic difficulties and I got additional work, I have to finish well and on time to prove a good performance.
My advice, learn to accept failure sincerely. Many great men in history have had thousands of failures before they succeeded. You can read it in various media and books. You can see it on YouTube if you are lazy to read. Your failures are very small compared to them.
Life hasn't ended with this failure. You are not destined to have a career in that institution, by getting a salary from the state. But there are many other opportunities out there. There is still much you can do and prepare for, with the same potential for failure and success.
But you are too focused on your failure and curse everyone, except himself. If you are unable to make the momentum of this failure a turning point to rise, then forever you will fall.
Many inspirational quotes about failures. I don't want to choose one of them because they are all inspirational, contain the spirit to rise up. But any spell is meaningless if you don't get up yourself. []
Lorong Asa, October 7, 2020.
---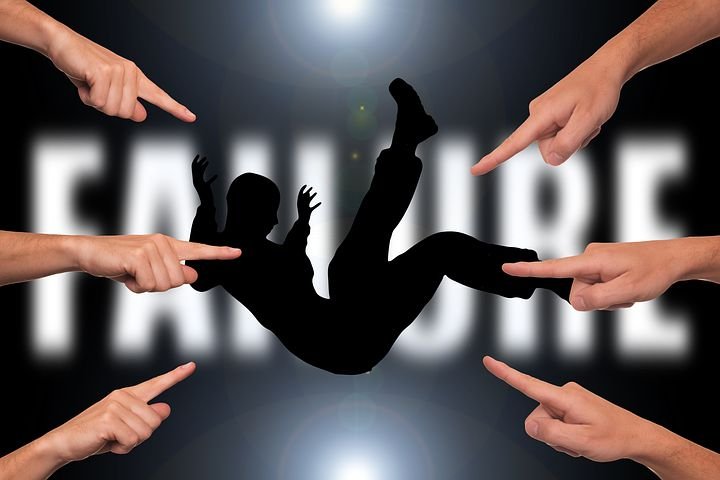 ---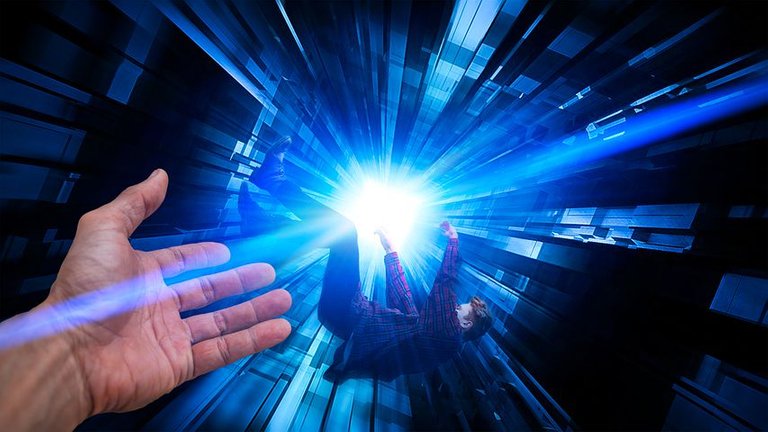 ---
Harusnya Kamu Menghargai Proses, Meski Berakhir Gagal
Aku sangat terkejut mendengar kamu menulis kata-kata kasar di media sosial. Kamu tidak menyebutkan kepada siapa, tetapi semua orang tahu, kata-kata makian itu kamu tujukan kepada ayahmu. Kata-kata yang sangat tidak pantas, tidak santun, bukan saja ditujukan kepada orang tuamu, tetapi tidak pantas ditujukan kepada semua makhluk, termasuk binatang!
Kamu seperti tidak pernah dididik dengan benar, tidak bisa menerima kenyataan, dan menyalahkan semuanya atas kegagalanmu. Padahal, satu-satunya orang yang harus kamu salahkan adalah dirimu sendiri.
Lihatlah dirimu. Berapa banyak pertanyaan yang bisa kamu jawab dengan benar? Apakah nilai bahasa Inggris dan matematika kamu berada di atas rata-rata, di kelompok menengah, atau di kelompok bawah bahkan bawah sekali?
Kamu sudah tahu jawabannya. Jangan mengatakan ada orang lain yang lulus meski nilai rendah. Situasi dan kondisinya berbeda. Lagipula, apakah kamu lihat dan membandingkan nilai mereka dan nilai kamu? Kalau tidak melihat langsung, bisa jadi nilai mereka di atas kamu.
Aku sudah membantu dan mengorbankan banyak hal. Dan untuk membantu kamu, aku sudah mengingkari janjiku sendiri untuk berhenti membantu karena dua kali kamu menyiakan bantuanku. Keduanya ketika membantu meluluskan kamu di universitas. Kamu lulus di Teknik Industri, tapi kamu tidak kuliah. Kemudian kamu lulus di Program Studi Sosiologi, dan kamu hanya kuliah satu semester. Kamu menyiakan kesempatan untuk berkembang, untuk lebih cerdas, untuk lebih maju.
Padahal, waktu itu aku sudah mengatakan bahwa kuliah itu membuat kamu terus berpikir, membuat kamu berada dalam lingkungan akademis yang cerdas. Tidak masalah nilai semua mata kuliah kamu rendah. Berada di kampus membuat kamu selalu dalam latihan. Kamu seorang atlet, seharusnya kamu tahu itu!
Begini perbandingannya. Kamu perlu latihan setiap hari untuk membuat stamina kamu terjadi, kemampuanmu bertambah, otot dan otak kamu kuat dan berkembang. Begitu juga ketika berada di kampus. Tidak peduli sebodoh apa pun kamu, tetapi dunia kampus membuat kamu berpikir!
Jadi ketika kamu mendapat ujian potensi akademis di seleksi, otak kamu sudah tidak terkejut lagi. Itu sudah berkali-kali aku ingatkan. Tapi jawabanmu ketika itu, kamu ingin fokus bekerja saja, tidak mau kuliah. Aku mengatakan, kamu tetap bisa bekerja sambil kuliah. Banyak orang melakukan itu, dan banyak yang berhasil di keduanya.
Ketika itu, aku sudah berjanji tidak akan membantu lagi. Tapi kali ini, aku tetap membantu dengan maksimal. Kenapa? Pertama karena aku sayang kamu, dan sayang kepada kedua orang tua kamu. Ini kesempatan terakhir kamu karena terganjal persyaratan umur. Aku berjuang maksimal karena tidak ingin menyesal nanti. Apa pun hasilnya, yang penting berjuang maksimal dulu.
Kamu merespon negatif kegagalan yang disebabkan oleh dirimu sendiri. Jangan pikir, orang tuamu dan kami semua tidak melakukan apa pun. Semuanya berusaha dan mendukung kamu, bahkan sangat maksimal, meski ada juga dengan doa karena itulah yang mampu. Kamu harus berterima kasih untuk sepotong doa pun, apalagi aku sudah berjuang lebih dari doa.
Sejak awal, aku sudah mengingatkan kamu untuk fokus memperbaiki kelemahanmu dan meningkatkan potensimu. Aku kaget ketika kamu menyebutkan sudah belajar 20 menit. Aku bilang, jangan 20 menit. "Kamu harus belajar delapan jam satu hari!"
Setidaknya aku sudah menghubungi 12 pihak untuk membantu. Ada yang bisa membantu, ada yang hanya modus dan ingin mencari uang, dan yang serius. Ke-12 pihak itu ada yang di Jakarta, Surabaya, dan Aceh. Ada jaringan dari dunia politik, jurnalis, dan orang-orang aktif di lembaga yang ingin kamu masuki itu.
Terakhir, 2 Oktober 2020 lalu aku ke Banda Aceh meski masih sakit setelah kecelakaan. Aku harus mengeluarkan biaya untuk transportasi, konsumsi, dan akomodasi. Jumlahnya tak kurang dari Rp1,9 juta. Padahal, bulan September aku mengalami kerugian Rp8,9 juta dari bisnis saham. Jadi, harusnya berhemat.
Tapi aku gagal bertemu orang itu karena ia sudah berada di daerah lain. Aku dan seorang kawan yang juga membantu kamu, balik ke Lhokseumawe dan berjanji akan bertemu dengan orang itu tanggal 3 Oktober pukul 10.00. Itu artinya, aku harus membatalkan rencana ke Takengon untuk mencari bahan penulisan buku. Aku juga harus mengobarkan pekerjaan yang saat ini harus aku selesaikan dengan segera. Ada deadline penyelesaian laporan riset. Di tengah kesulitan ekonomi saat ini dan aku mendapat pekerjaan tambahan, harus aku menyelesaikan dengan baik dan tepat waktu untuk membuktikan kinerja yang baik.
Nasihatku, belajar menerima kegagalan dengan ikhlas. Banyak orang besar dalam sejarah yang mengalami ribuan kegagalan sebelum mereka berhasil. Kamu bisa membacanya dalam berbagai media dan buku. Kamu bisa melihatnya di youtube kalau malas membaca. Kegagalan kamu sangat kecil dibandingkan mereka.
Hidup belum berakhir dengan kegagalan ini. Kamu tidak ditakdirkan berkarier di institusi itu, dengan memakan uang dari negara. Tapi masih banyak peluang lain di luar sana. Masih banyak yang bisa kamu lakukan dan persiapkan, dengan potensi kegagalan dan keberhasilan yang sama besarnya.
Tapi kamu terlalu fokus dengan kegagalanmu dan mengutuk semua orang, kecuali dirinya sendiri. Kalau kamu tidak mampu menjadikan momentum kegagalan ini sebagai titik balik untuk bangkit, maka selamanya kamu akan terpuruk.
Banyak kutipan inspiratif tentang kegagalan. Aku tidak mau memilih salah satunya karena semuanya inspiratif, mengandung semangat untk bangkit. Tapi mantra apa pun tidak berarti jika kamu sendiri tidak mau bangkit.[]
Lorong Asa, 7 Oktober 2020.
---