Hello to all you #hivers out there, today i'm continuing with a challenge initiated by @tegoshei  the 30-Day Blogging Challenge It's a daily blog challenge that has subjects to follow so here's my entry #18.
Of the many subjects today's is asking me to delve deep into the old grey matter, "your favorite childhood memory", for me that's a long time ago.
As a youngster my biggest interest was something that I carried through to my adult years and it is still the thing that gives me a buzz more than anything, that is the sport of motocross. Growing up we had some close family friends and cousins that were into what back then we called scrambling. As a large group we would travel the country most weekends to attend a race meet somewhere.
Of all of us there was one person that shone out from the group David Thorpe. We had all got to know each other through a incident that had happened outside his family home. On the day in question my Grandfather was riding down the street on his BSA 650 when a cat ran out in front of him, trying to avoid hitting it he swerved and ended up crashing. Finding himself on someones front garden with a badly broken leg the family ran out to assist, it was the Thorpe's, they helped him out until a ambulance arrived and later would visit him many times in hospital. Through this a great friendship was born and we all found we had a shared love of bikes and racing.
Over time David became a expert rider and soon the eyes of the big teams were on him, one day Honda came calling and offered him a contract as a support rider to their number one Graham Noyce. The plan was that he would learn from Noyce and become a better rider.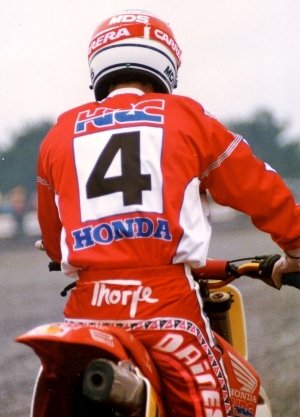 He did better than learn he beat every body becoming British champion, the following year he did something that had never been done before and since he one every race of every meeting, that was 17 meetings of three races each, 51 races unbeaten. On the last race of that season he did the unthinkable, when the gate dropped he let everybody go and didn't move off until they had rounded the first corner.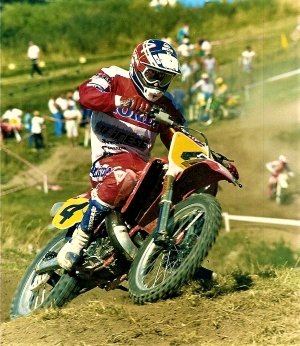 Over the course of the 45 minute race he carved his way through the field passing all before him to take the lead. A quite unbelievable achievement, laying down the gauntlet to all that he was as quote by members of the press at the time "The fastest man in the world".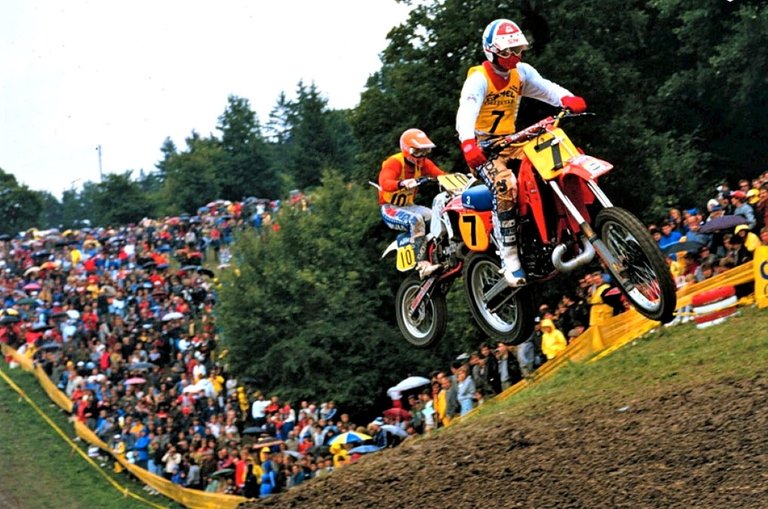 Over the following years David went on to become a GP rider and finished his career with 4 world titles but for me that season of racing and being there first hand traveling with him and his father Kieth seeing history made will always count as one of my fondest memories.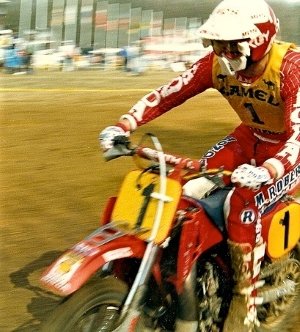 Source/ https://www.vitalmx.com/
If you like motocross you may enjoy this post from a few days back.
(https://hive.blog/hive-174122/@biggypauls/getting-dirty-a-field-with-my-wife-she-loves-it)