Hello Friends,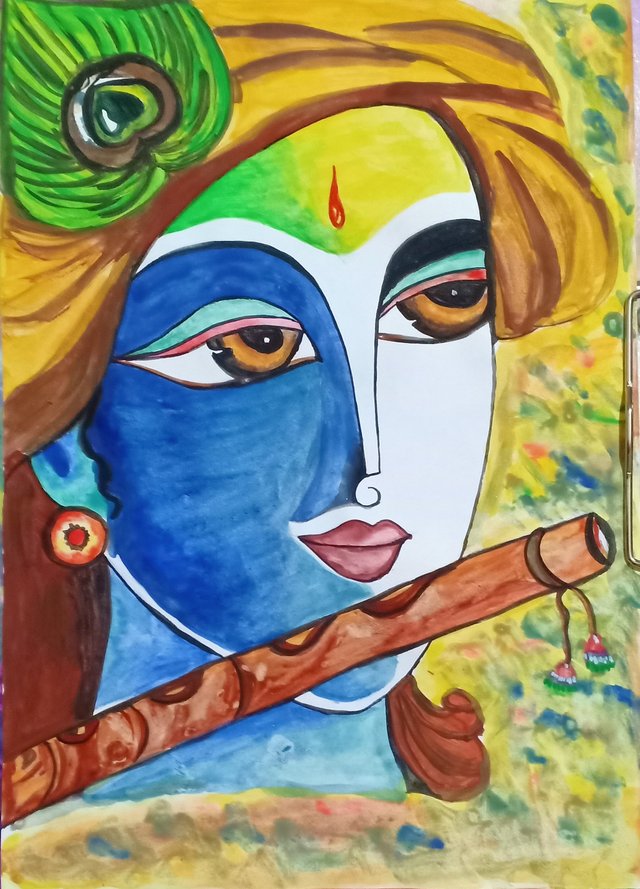 Lockdown has made me busy with Splinterlands battles and some drawings every alternative day.
Here is another one for you all and this time, it's a drawing of Lord Krishna, who is known to be the center point in the great Indian mythological epic, Mahabharata.
Here is a link to Mahabharata: https://en.wikipedia.org/wiki/Mahabharata.

OK, here is how I started and as usual face part first.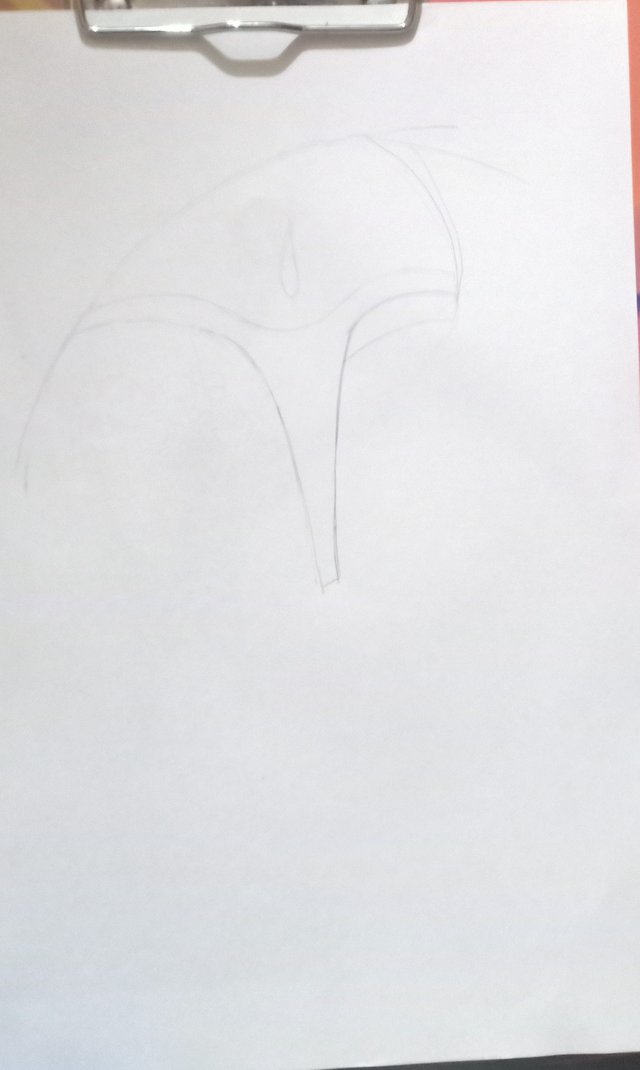 Lord Krishna is said to be the Eighth avatar of Lord Vishnu, who is known to have taken many avatars(incarnations) to save the World from evil and destructive forces.
The eyes are the main attraction of Lord Krishna.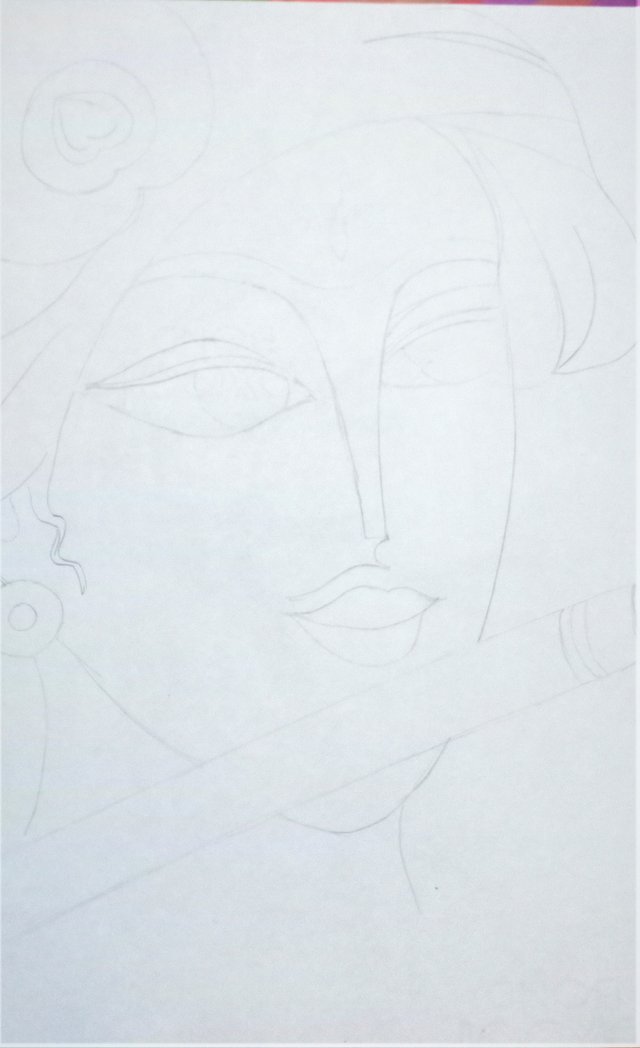 Krishna is always seen with a flute in his hand, which he use to play since his childhood and he is fond of butter, curd, milk as he is known to be born in a milkmen family in the state of Uttar Pradesh, India.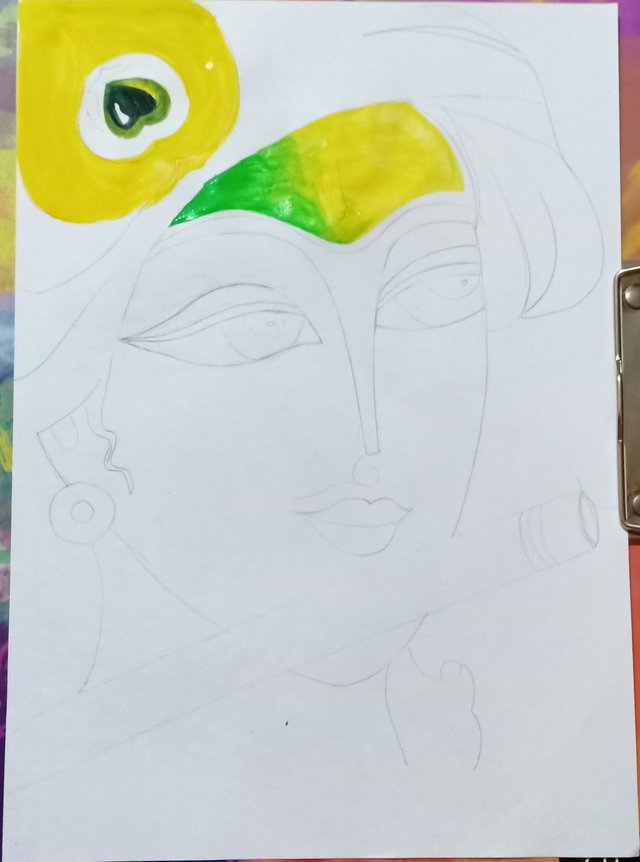 There are stories telling that, all the Gopikas (All daughters of Milkmen) are self declared to have married him and thus, is said to have 16K wives. But, this is said to be devotional relationship as all the Gopikas treats him as the Supreme God.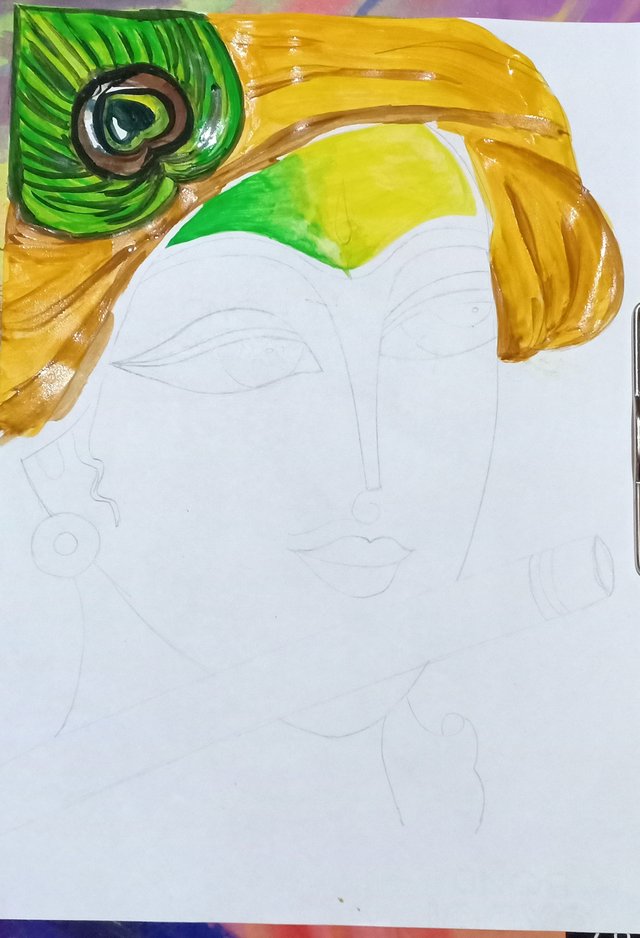 The Peacock feather in his forehead symbolizes Purity as Peacock feathers are the symbol for the same and Lord Krishna, even though said to have 16K wives, he was never said to have intended to use them for sensual pleasure, but for betterment of the World, and hence he is Pure in that terms.
Here, the face is being colored in blue. I will let you know about this in next one.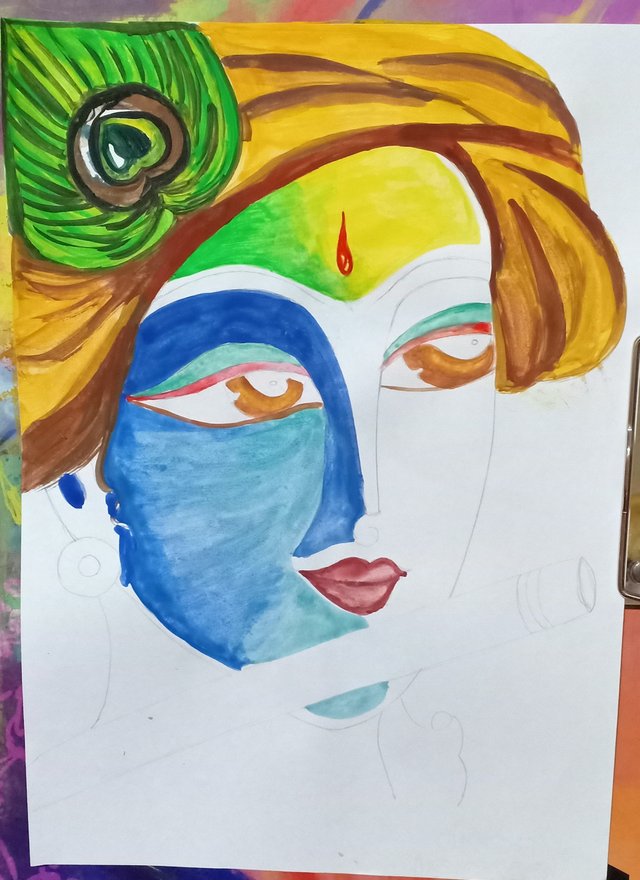 Lord Krishna is always depicted in Blue color, and this is said to be because, the color of things beyond our perception is blue, like sky and ocean and Lord Krishna is depicted Blue to interpret as the greatest of all in Hindu Mythology.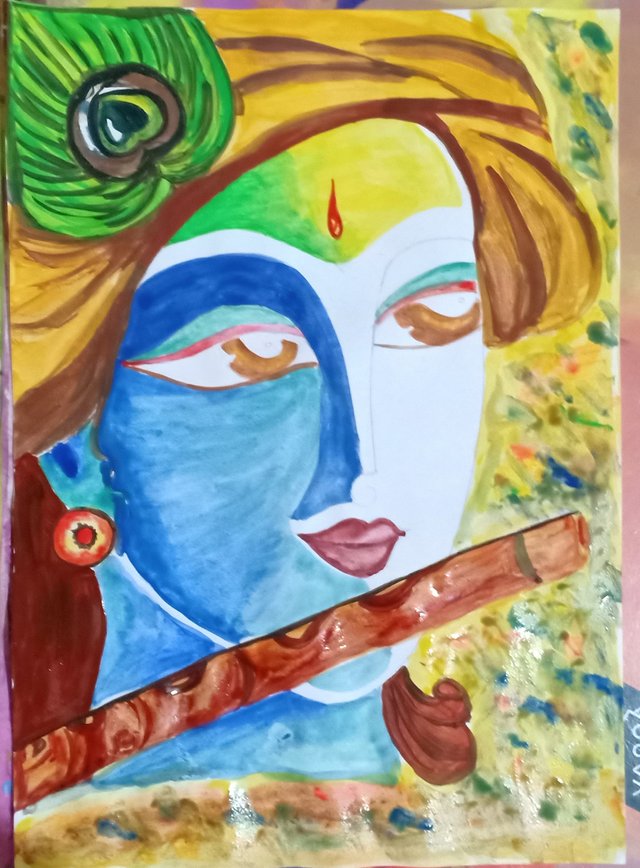 Ah, here is the final one and his eyes, as I said, are the main attraction although I am not sure whether I was able to draw those to the perfection.
The flute is there as well and that Peacock feather in his forehead.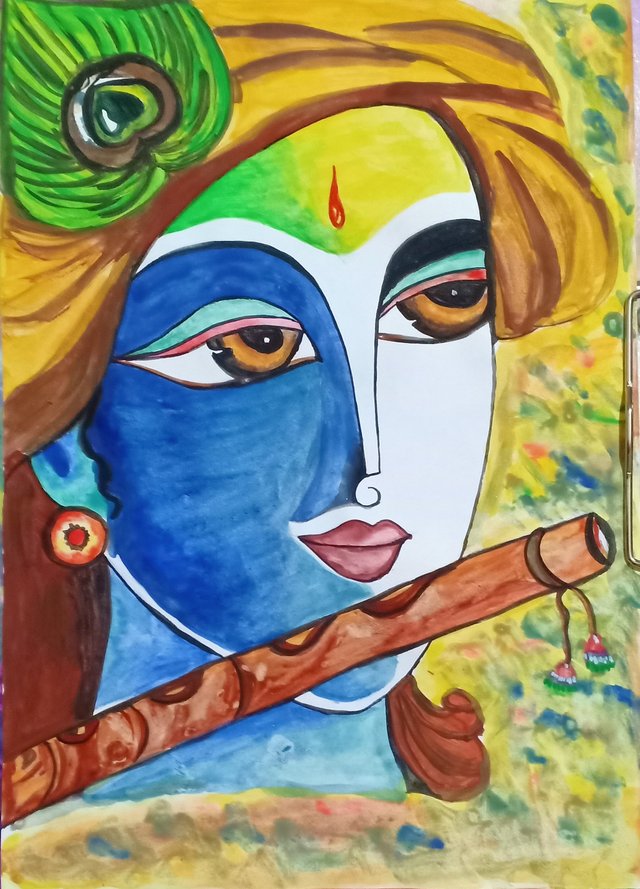 Thanks for going thru this and I hope I am able to give a little information about Lord Krishna with the information I provided with each screenshots I shared.
Please leave your comments and encourage me with your suggestions.
Have a Wonderful Wednesday/Thursday and Be Safe :)

Not yet signed up for Splinterlands?
You can join using my referral link: splinterlands.io and get some monsters from me :)
Also, try monstermarket.io if you haven't already for your steemmonsters cards and packs purchase and get instant cashback with every card purchase.


Created by @derangedvisions

Thanks for the votes, comments and resteems.
I am a proud member and supporter of below communities:




Do you use eSteem?
eSteem is a Mobile📱& PC💻 app. for Steem with great features. Also, you get Incentives posting through eSteem apps.
eSteem Spotlight; eSteem provides rewards for it top users in Leader Board with most Posts, Comments and Highest Earners.
---