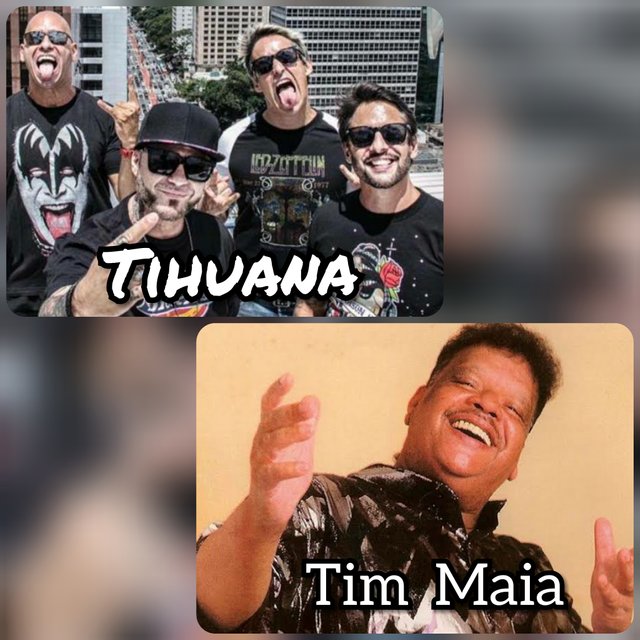 I'm participating in the "Music A to Z Challenge" created by @psos and you can check it in his post more details. To participate, just follow the letter that corresponds to today's "T" and make a comment about two bands or songs or singers that start with that letter. Show your feelings for music or your favorite artist. So, let's go to my collaboration today.
Tihuana
The band may not be as well known worldwide, but I have no doubt that the song "Tropa de Elite" is famous abroad as it became the hit of the film also titled "The Elites Squad" in 2007. The song was marked along with the film and it was a tremendous success. The music doesn't stop you with an impeccable rock sound.
On July 13 (world rock day) 2017, the singer Egypcio announces that he would no longer sing in Tihuana and the next day the group decrees the end of the band. It was about 20 years on the road. Now what we have left are the works left by these incredible musicians. National rock has yet another loss.
Artist: Tihuana
Album: Tropa de Elite
Launch: 2007
Record company: EMI Music Brasil

Tim Maia
One of the greatest artists that Brazil has ever had, Tim Maia was a singer, instrumentalist and much more. The guy was the music genius. He was responsible for introducing the style of Soul and funk in Brazilian popular music. Successes like "I liked you so much" are one of the songs that leave us in a 90s vibe.
I remember that once I traveled and with me was my unmatched discman (remember?) And there was my Tim Maia album, hours on the bus enjoying a good sound. Unfortunately during a recording of a concert on March 8, 1998, Tim felt male was taken to the hospital. Days after being admitted, he suffered a serious infection and ended up failing at the age of 55. A film dedicated to the singer's biography was made in his honor.
Artist: Tim Maia
Album: Falando de Amor - Ao Vivo
Launch: 1973
Record company: Polydor
Well, those were my contribution today. To the next! 🤟🏼