Hi Hiveans, how was your week? Hope you are doing well and staying healthy!
It is Monday again and time for new travel story. We will be in Namibia again and will continue from where we left last week. If you missed previous part, you can find it on the following link:
I get some comments, but would love to hear more about what do you think. Too long? Too many photos? Boring?
I have to thank you all for the support and special thanks to @ocdb for huge upvote. Means a lot as this is the biggest upvote I ever got :) Who knows what whale can we catch with today's photo story so better start writing...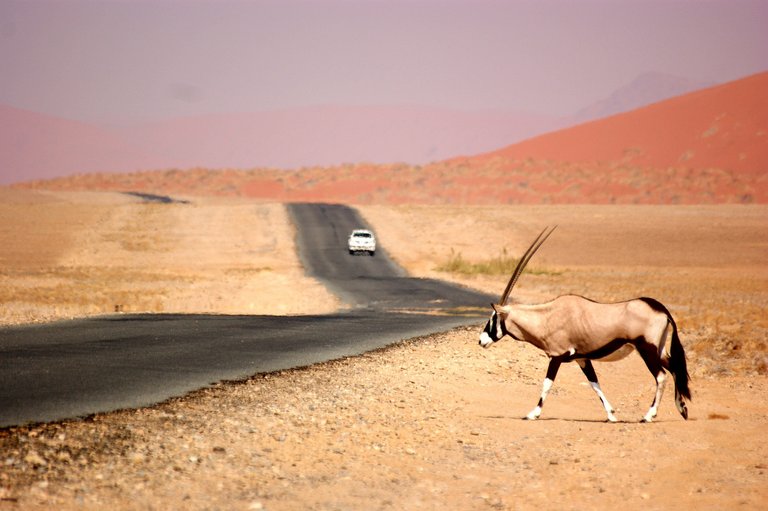 Only pedestrian there can be oryx or some other antelope
First one finished at our first destination in Namibia - Sossusvlei. If you remember I was sick, but dr. Mauro saved me. Night was still tough, but in the morning i was able to ate something without getting it out immediately, so that was a good move forward. After breakfast we departed to our next stop destination which wad Swakopmund. This city is fourth largest in the country based on population. Few more words about that city will follow later.
First stop that day was "city" called Solitaire. Why city in "? As this city contains only general store, bakery and importantly - gas station. That is enough to be called a city in Namibia. We tanked our car and also get something from the bakery. I remember that my parents said it was really delicious meal. They had apple strudel, just like the one our grandmother knows how to bake. I simply didn't have the appetite to eat anything.
There were also interesting old cars in sand. Great to take some photos, but don't know the story behind it. That is negative side of self-drive travel and not having a guide 😊
After stretching the legs, we continue with our drive to Swakopmund, which was end destination for that day. To give you an impression about distances and travel time in Namibia. We needed about 5 hours for 350 kilometres which was our route from Sesriem to Swakopmund.
All that time you have something to see and do some stop from time to time. I am sharing some photos of sand dunes and vegetation below.
We should stop at Walvis bay that day and do some half-day activity but unfortunately, I was not well enough after sickness previous day. Otherwise there are many activities as 4x4 moto dunes experience, dolphin and seal cruise, pelican point kayaking, flamingo lagoon, dunes safari, etc.
A lot to do and wasn't done, but that is just another reason to come back again 😊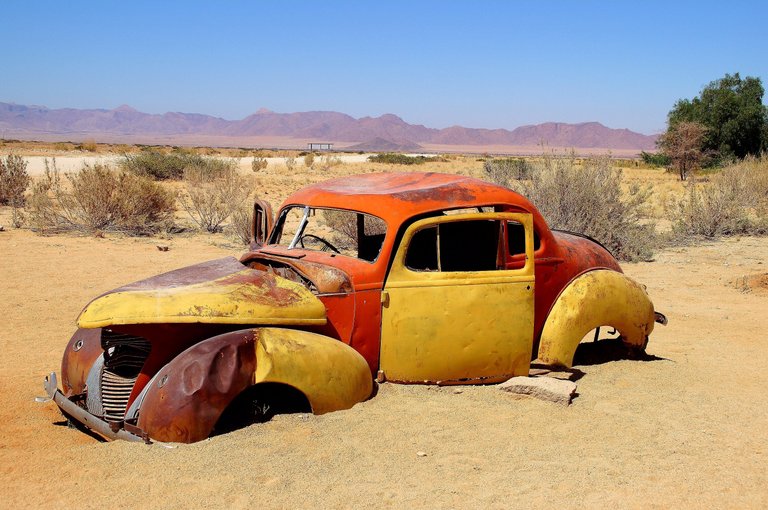 Is there a mechanic who would dare to fix that one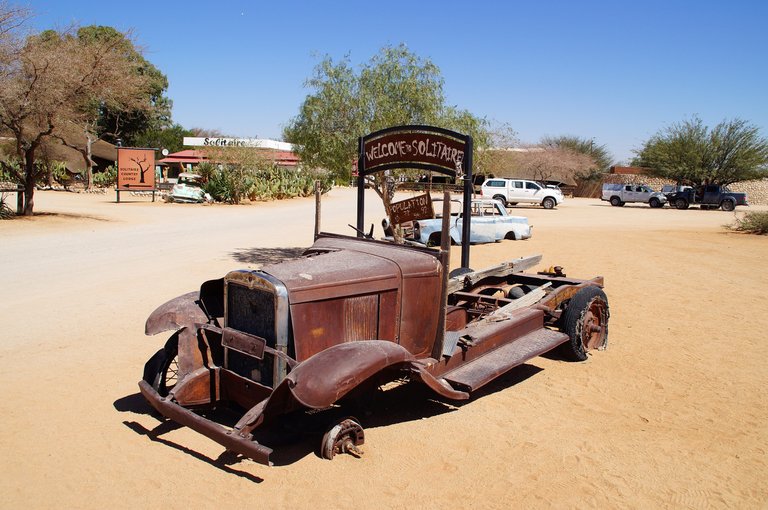 That one was probably as good as our Hilux once in the past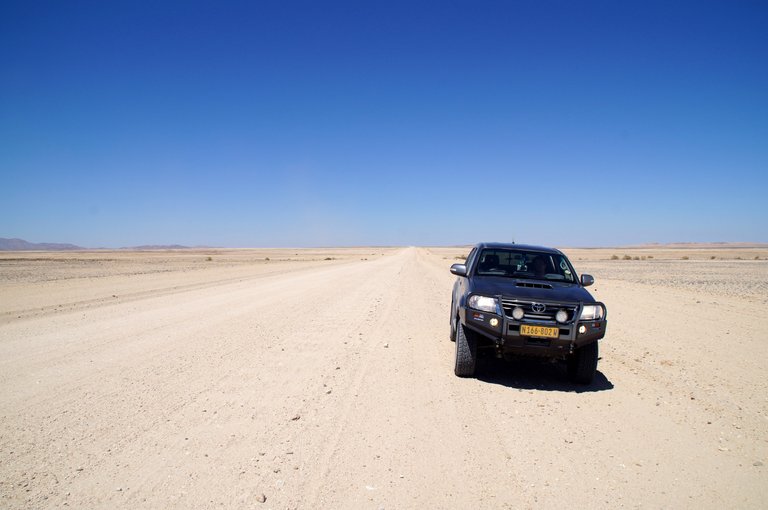 That is wide road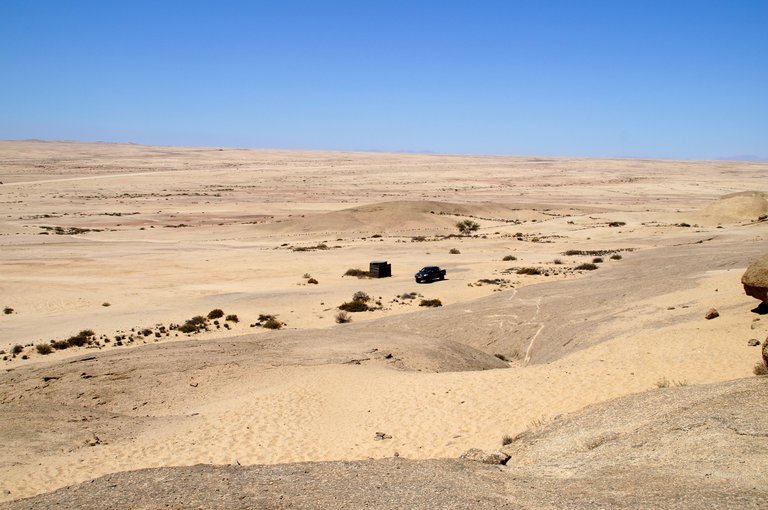 The only public toilet we saw on the entire trip

Even though we were officially out of the desert there were still sand dunes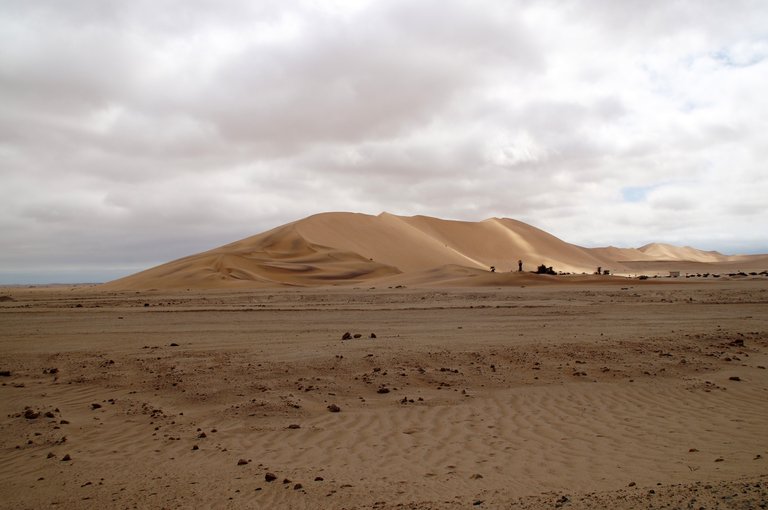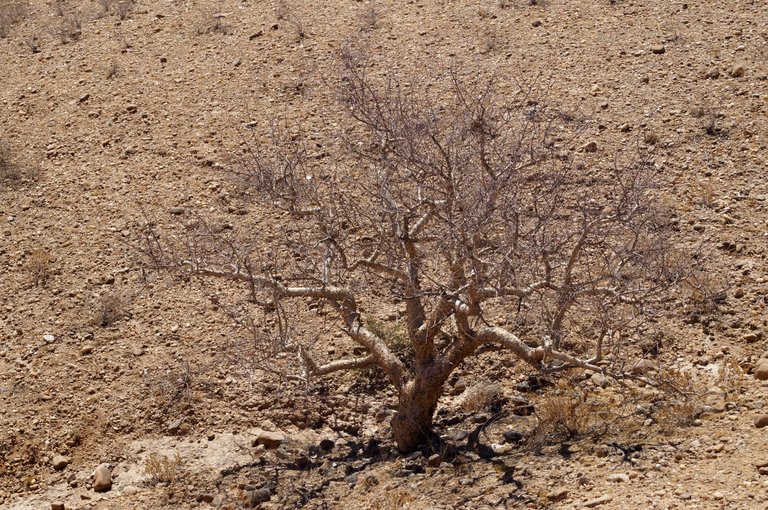 Who would know if that tree has some leaves at any time?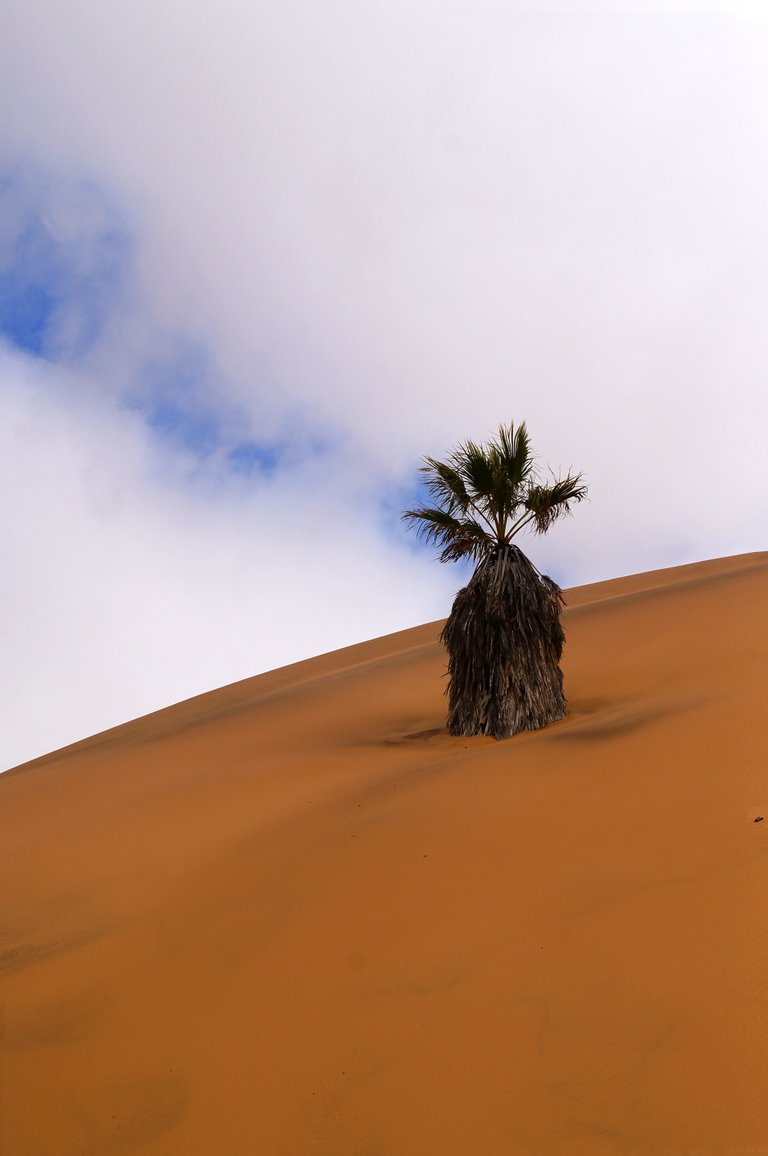 Lone fighter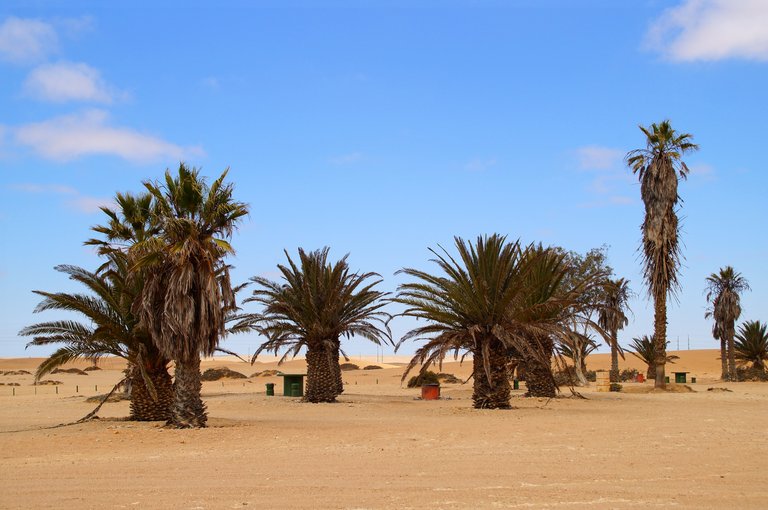 More crowded at flat ground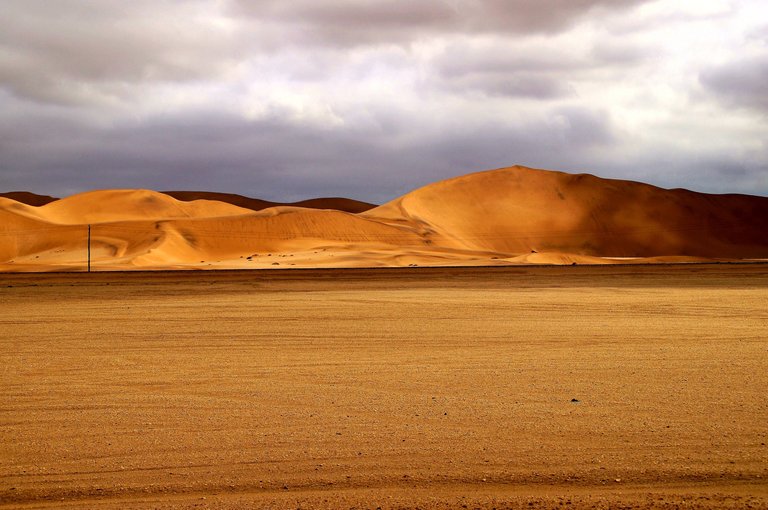 Sky was closing out
We arrived to Swakopmund which was the only "modern" city left on our trip. This city is known to be popular at Europeans as well and we also find it a bit similar to our culture. Many Germans has houses still there and you can also speak German there. That is a result of German colony in the past. We expected a bit more from that city before we went there as it should be very lively and nice walking city, but we didn't find much going on at all. Maybe it was due to the weather as it was cold and windy. Other possible reason is that we were there for too short time, since we just went for a quick walk around the city and to the restaurant. Restaurant was amazing by the way, but I don't remember the name, just know that I ate cordon bleu. We went to the shore as well, but for me shore doesn't mean a lot if I can not swim and there you definitely can not swim 😊
Our apartment was very nice that day. We were sleeping at the local's house. What made our experience even better was the breakfast. You will say I am praising only food in my story, but that omelette made by housewife was really delicious. Our hosts were also very nice and we were talking a lot with them. They even know where Slovenia is.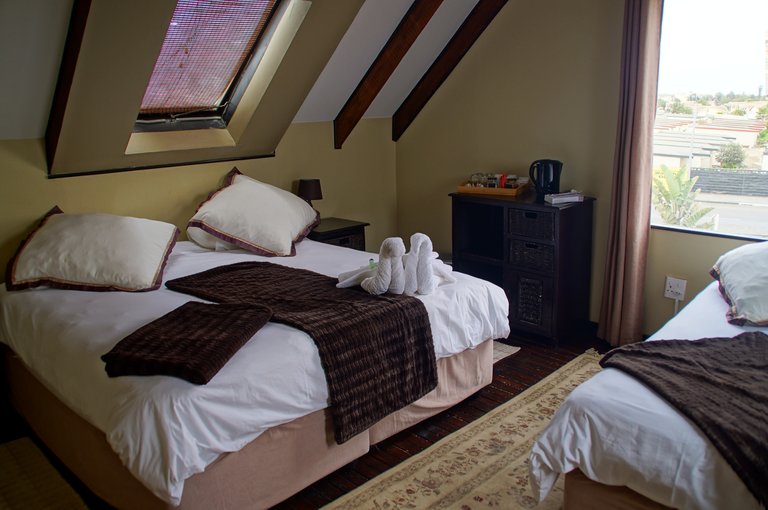 Not in the hotel, but swan was there anyway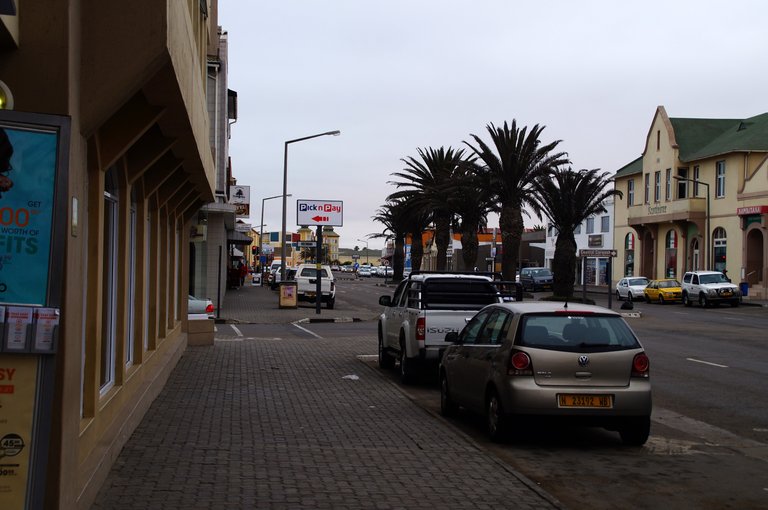 Last look at the city for a week or so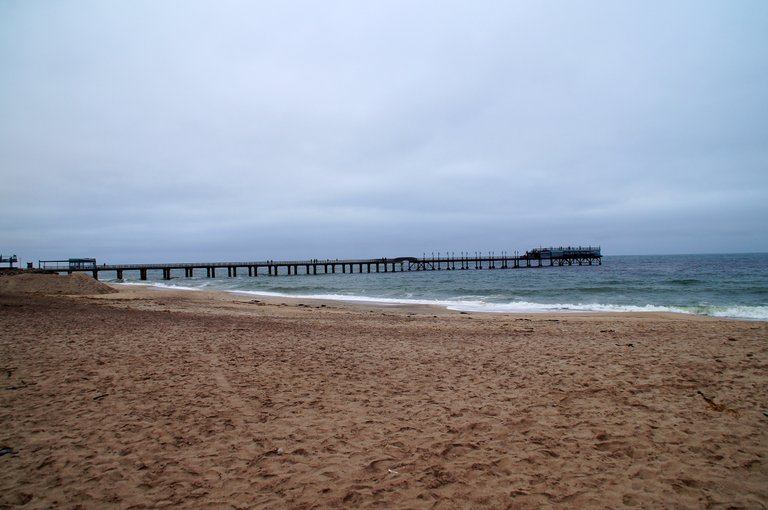 Santa Monica beach :)
I will cover our travel to next destination in this travel story as well. Following Swakopmund was the time to visit Twyfelfontein.
On the road we meet some animals again and maybe two cars in about 4,5 hours drive. That is another reason why I like Namibia so much. There is no massive tourism, that is also a condition that nature is evolving as it should and that destination is remaining fresh.
Interesting place heading north is also Skeleton coast. You can see many shipwrecks there. We only went to the closest one. There are many a lot better further down, but opposite direction from our travel and as we didn't have much time, we photographed just one. Namibian coast has rough sea with winds and strong ocean currents, so these are the main reason for many shipwrecks in the area. Some are really good as they are totally in the sand. So, imagine ship in the middle of sand dune. It has to be amazing, but this is another thing which have to be visited when I will be back 😊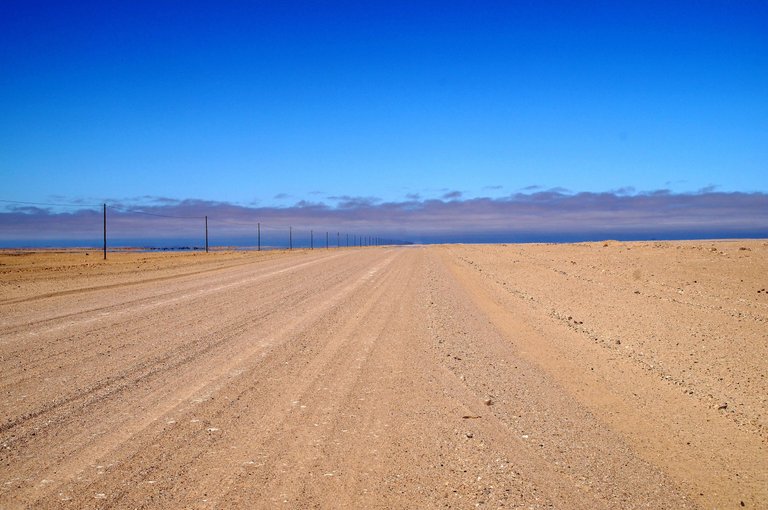 Another road for a lot of traffic, but we were alone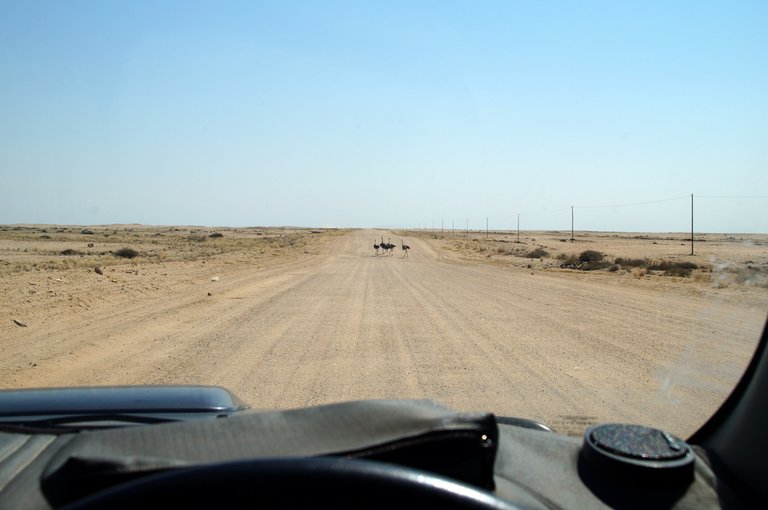 Well not alone, alone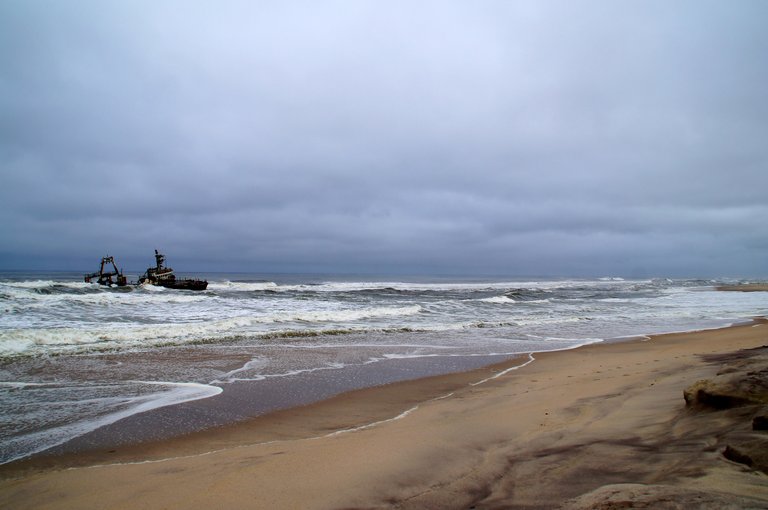 This ship is too close to land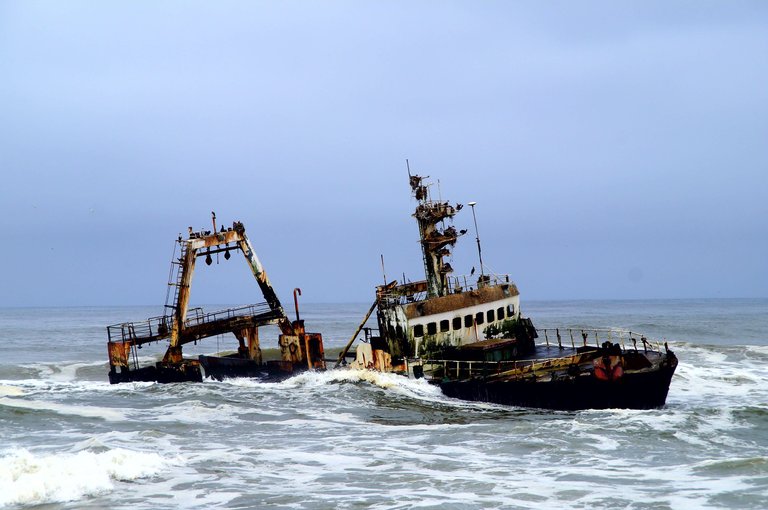 Would you dare to peek inside?
And now to the last part of today's travel story – people.
Africa is totally different place from others continent I had visited. I am wrong when I say Africa, as it is too big to be generalized. But Namibia for example is a different world, especially rural part, which is almost whole country. People there don't have cars, they don't go to school, they don't know what TV is and they have to walk tens of kilometres daily just to get "fresh" water. Different life for sure. And from that aspect also their way of looking on the World is different. More of this will follow through most of my stories. In this one I will touch just this few people I met and photographed them.
First there was a family with about a year-old baby. This babies and kids are so cute. They were doing OK and even had donkey carriage, which is very good for he conditions there.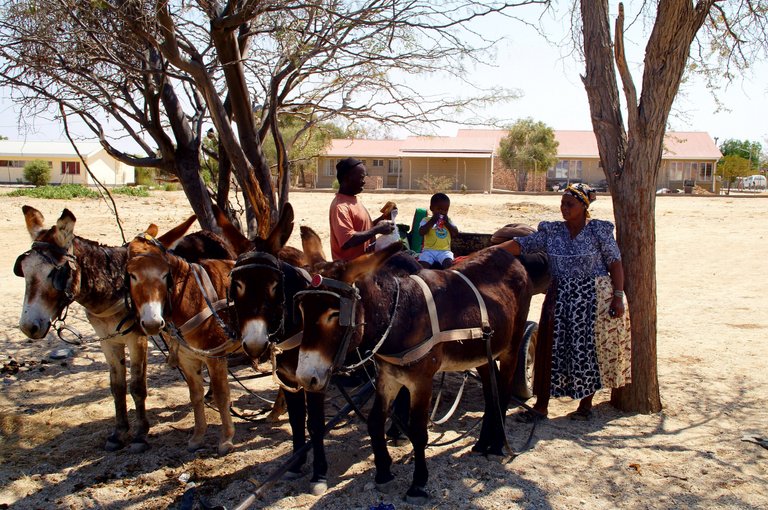 Little company on our way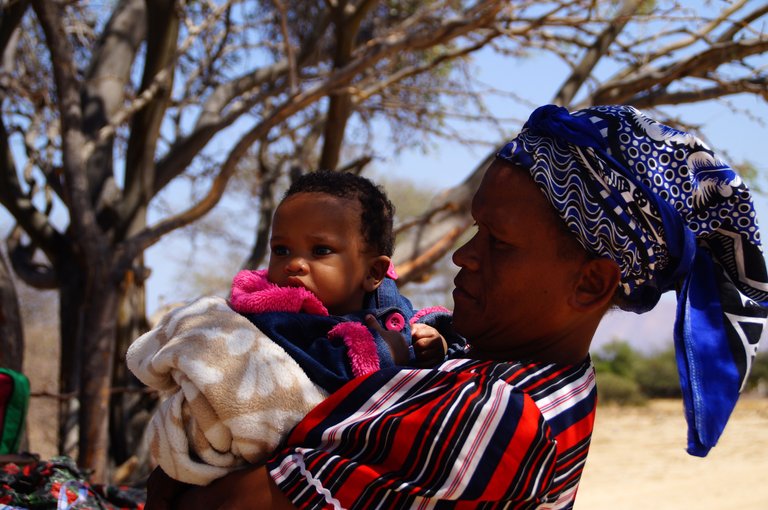 Ohhh how cute are these babies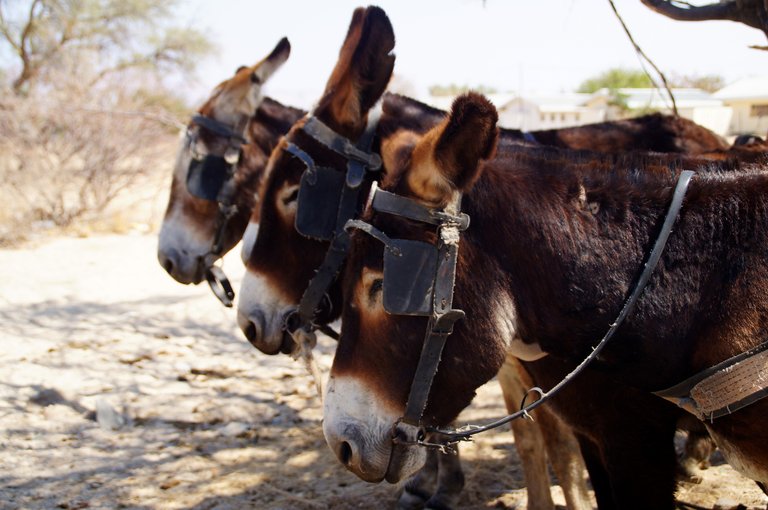 Ready to go
Second family we met didn't speak English as most of the people there, but they know some words. We were driving towards our destination and on the intersection where we were looking where to go and choose the right way, we saw a lady waving and running after the car in the rear mirror. We stopped and she had an empty water bottle in her hands. She came closer and said water, water, water. She wanted water. We had our stock full of water and also used cooler box so some of them were cold. We gave her and her family couple of bottles. She had five kids. They were so cute. The oldest one was looking after all his brothers. You could see it in their eyes that they were really connected. There was also the youngest one which stayed in my memory. He was very shy or maybe even afraid of us. He was looking down all the time. We always have some chocolate bars or biscuits on our travels as meals are not regular and on this travel, we had doubled the quantity. We knew that it will be of good use. We gave all the kids and mother as well a chocolate bar (Pick up is called if you might know) and they were so happy. They ate it and no one asked for more. When I am giving some chocolate to my nephew, she always wants more. Even thou he can have chocolate every day and these African kids maybe ate the chocolate for the first time. Precious experience which gives you an opportunity to think.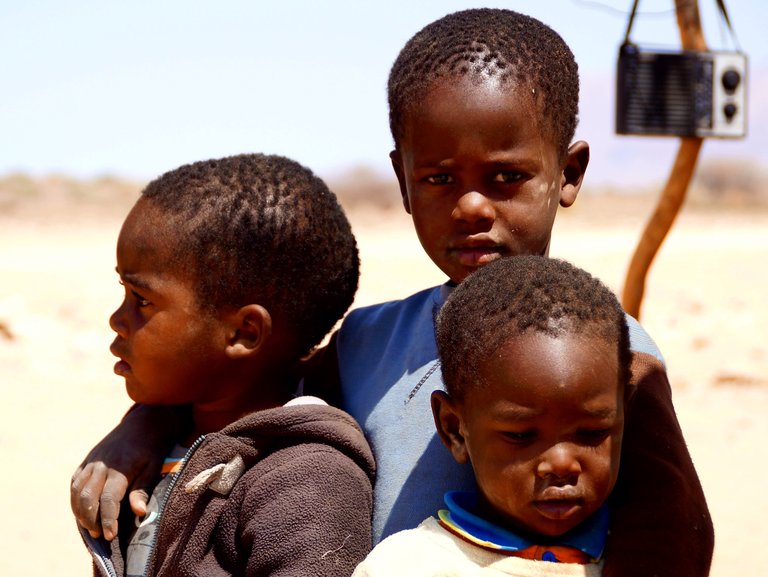 Our new friends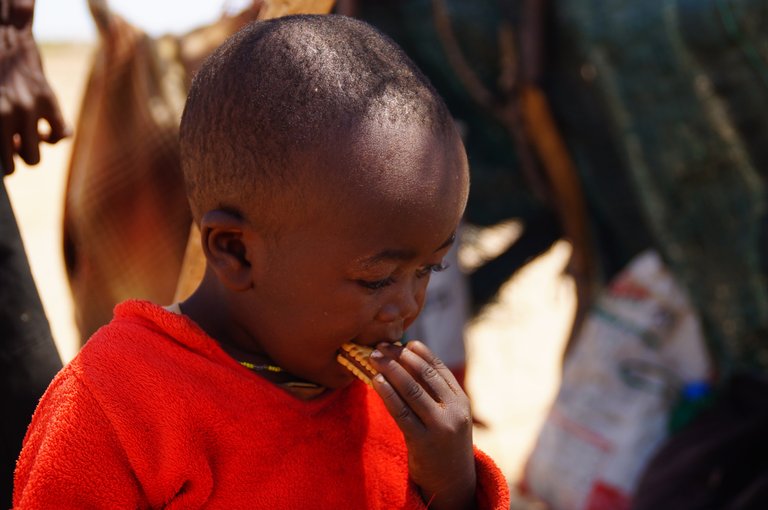 This chocolate taste differently
We continued our way after about 20 minutes of hanging out with that beautiful kids and soon we saw three stalls, like a small marketplace in the middle of nowhere. We stopped there and wanted to look what they are selling. These stalls are made like that, to sleep in there as well. They are extended like a tent. As far as we were able to communicate, we understood that much, that they are living there all the time. First thing was again begging for water. It was really a hot day and I cannot imagine being out on the sun all the time. One of the three saleswoman was there even with the kid. And that kid deserved some sweet as well. We have him a praline (Ferrero Roche, if you know) which was folded in the foil. That kid put whole praline in his mount with the foil as well. He didn't know what this is. Another example that they really don't know what the chocolate is. It was not a baby, but maybe 3 years old boy, who would definitely know what to do with the praline in European world, but Africa is different place. After that experience, there was even more to think while we were driving to Damaraland and Twyfelfontein.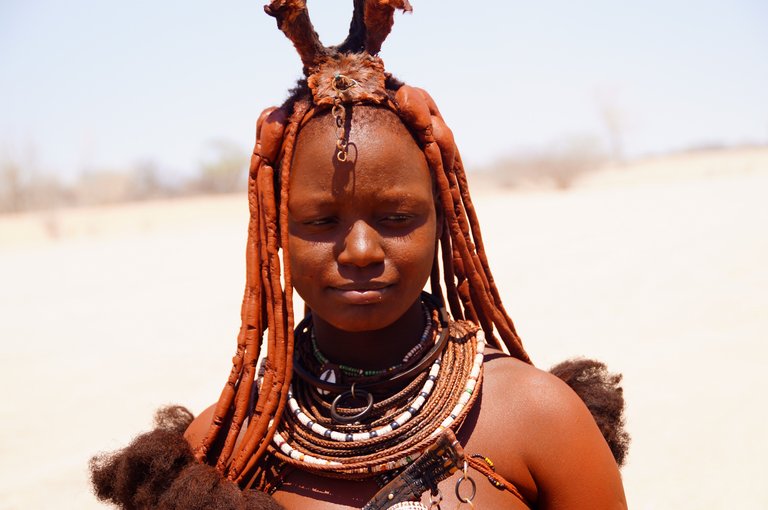 Nice haircut

That is life as well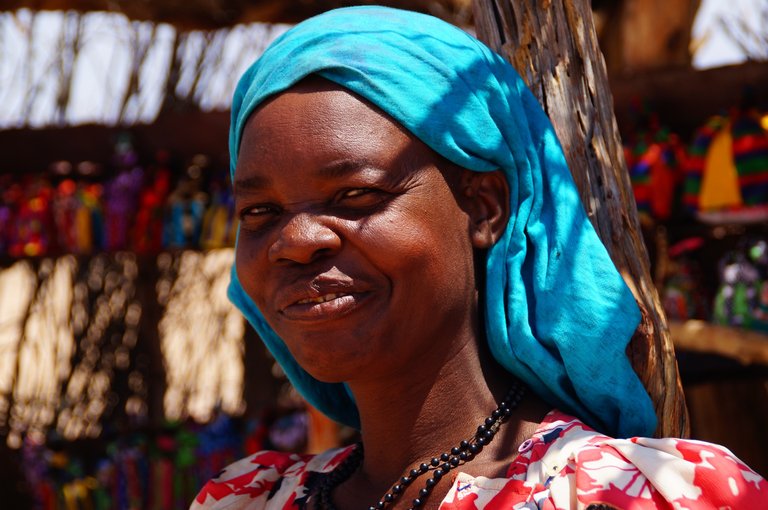 Smile is key to keep you going

She was selling everything, but not her hat
Hope you like my travel story and you are getting to like Namibia as destination. In first travel story I focused more on the desert, now people combined with some landscapes in next one we will stay mainly with people and my experiences plus same landscapes, after it will be animals time…
I also achieved some milestones in April and now at the beginning of May.
After starting on Hive I had less than 500HP now I have doubled that. I am expecting to reach 1K when payout of my last week's photo story will happen later today. I also reached 750 followers, so I am really grateful for all of you, but especially my most loyal ones.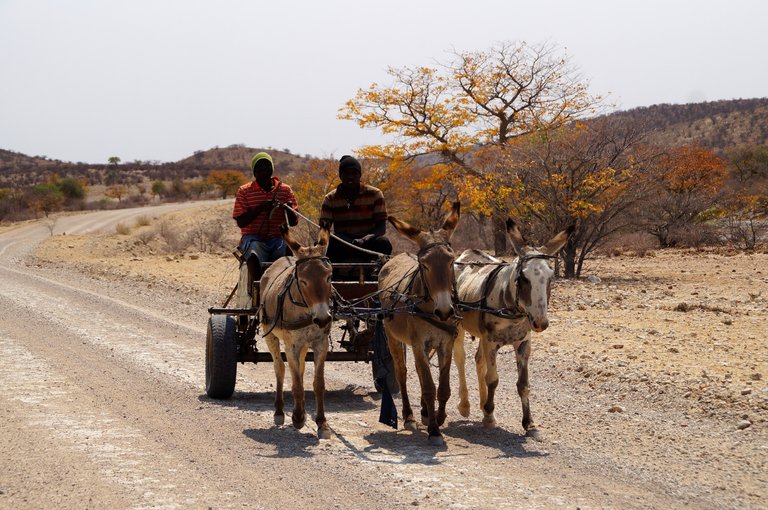 See you soon with another photo story :)
Have a great Monday and stay safe!