Hello lovelies...
It's your favorite girl @debbie-ese...
I took my shots at designing a set of graphics today and they came out well. I got the inspiration to design a nail shop graphics for myself when I came across one of the nail I did in the past while I was checking my gallery.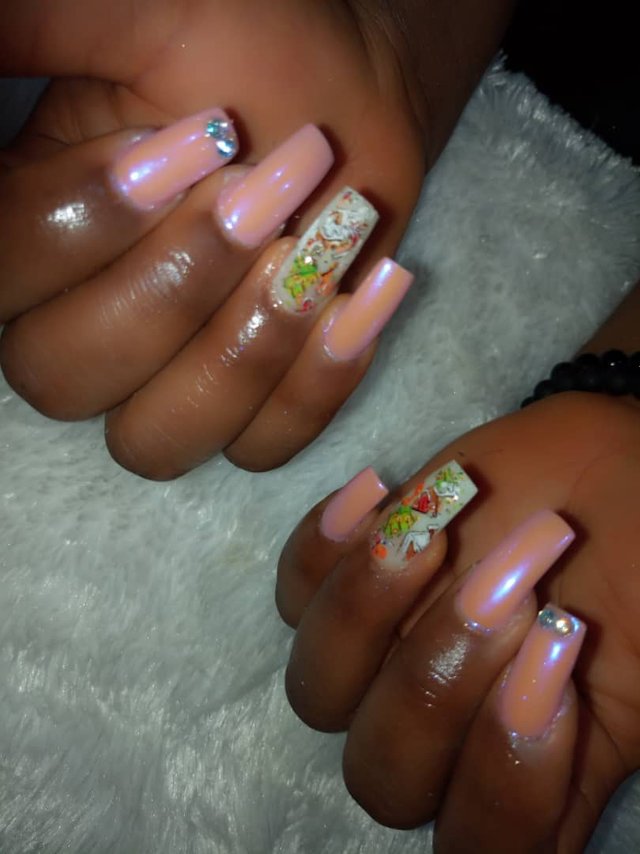 NOTE: I don't actually have a nail shop, I was just trying out my creative skills so I had to just formulate a brand name. So, I came up with DEBBIE-ESE NAIL SHOP.
First off, I designed a complimentary card and it was colorful, eye-catching.
This is the front of the complimentary card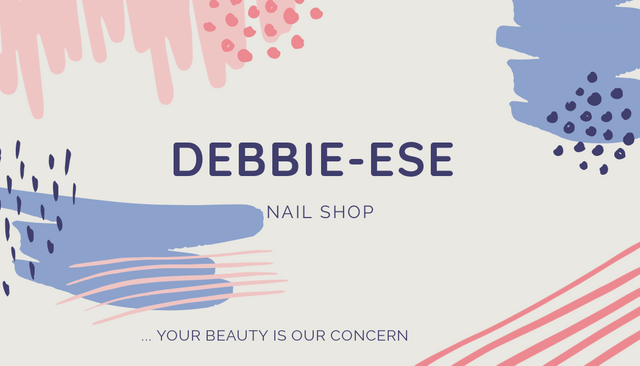 This is the back view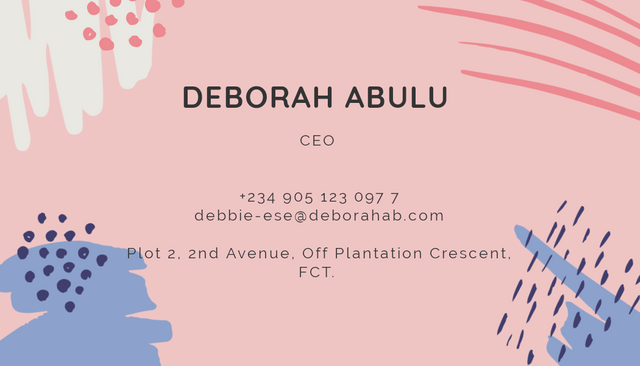 Also, I thought of doing a flyer for an opening for DEBBIE-ESE NAIL SHOP. Most businesses do an opening party kind off when they want to launch thier new company.
Here is the grand opening flier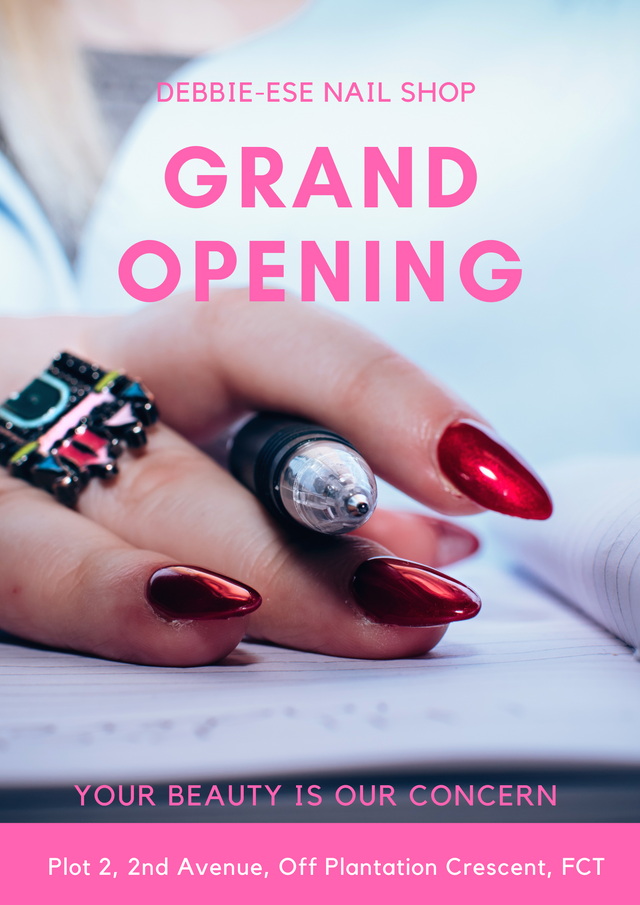 I also tried a landscape form of the flier in another color. This has a tone of brown.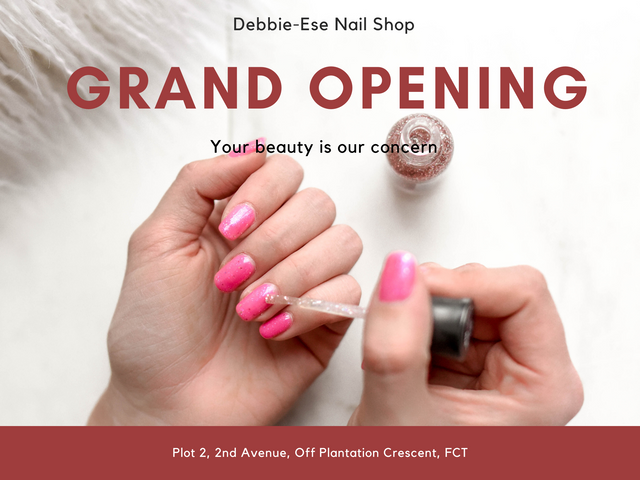 In addition, dipping into my pool of marketing, I decided to do a flier for home services. Some customers prefer it when they get their nails done in the comfort of their homes and this is an invite for them. (smiles)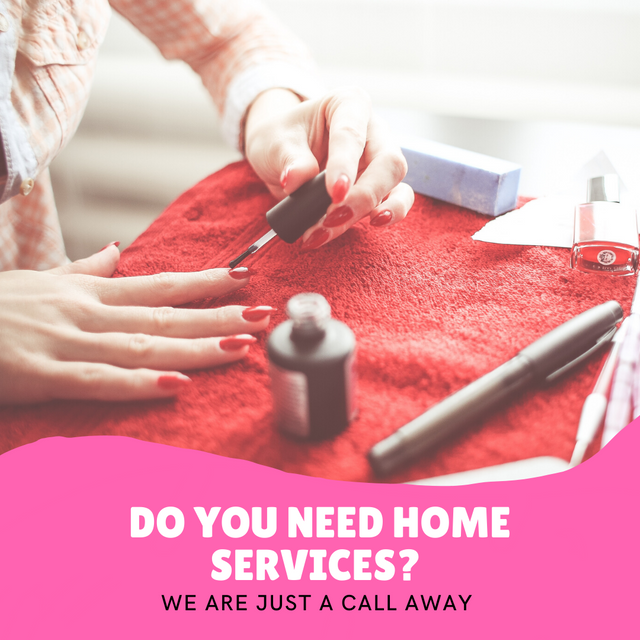 The last but not least is a flier for a price slash for customers who refer us. They get a 50% discount of the price of any nail they make
Here is the flier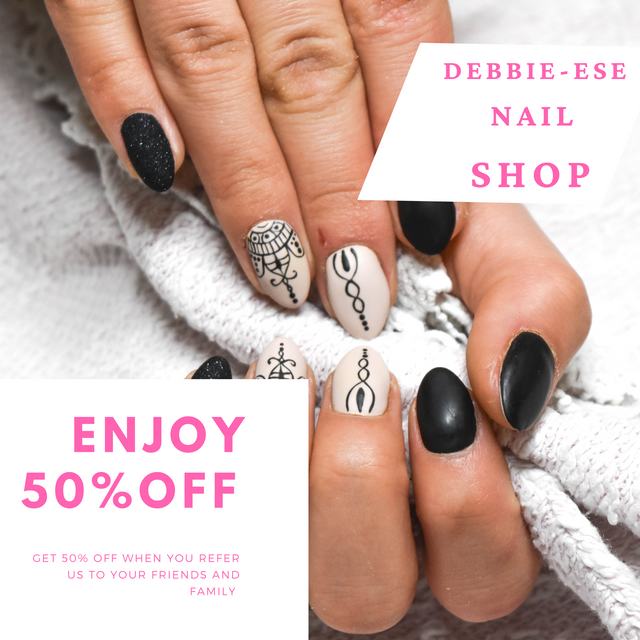 Thank you for your time lovelies.
The post is originally written by me 💕@debbie-ese💕
Follow me on social media
Your comments, criticism and votes are highly appreciated.