Before we left for our vacation in Manila, Sunrise Tacos which is located at Street 63 was still under construction. Hubby and I were counting down to the day we could try their tacos, nachos, salsa, etc. When we came back from our holiday, it has already opened.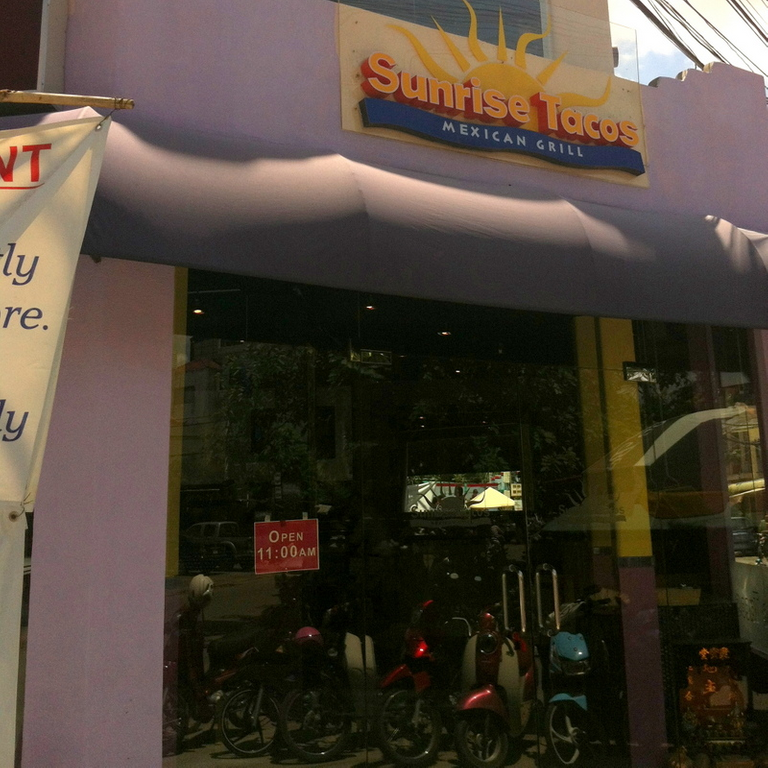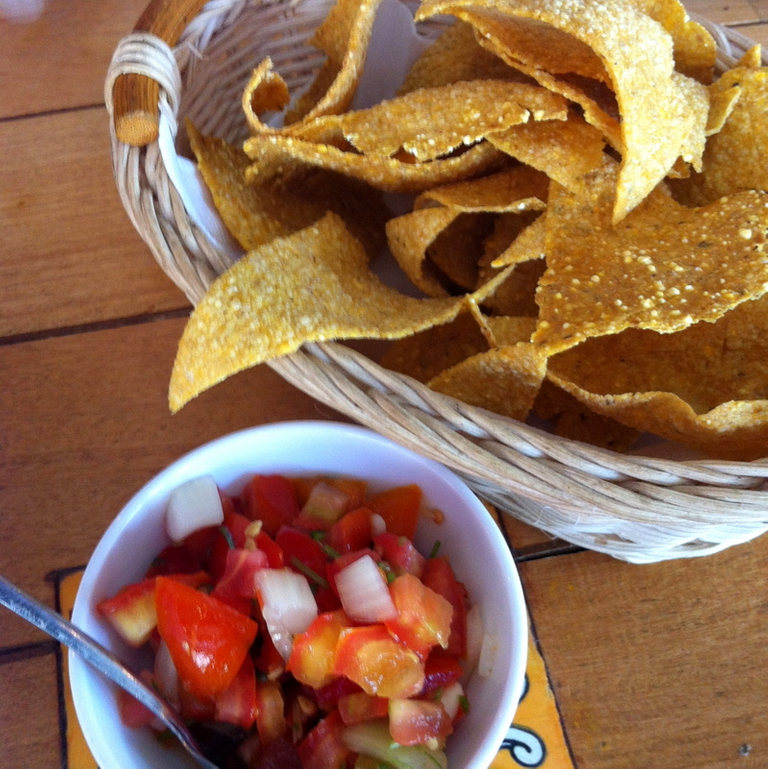 Homemade chips with unlimited salsa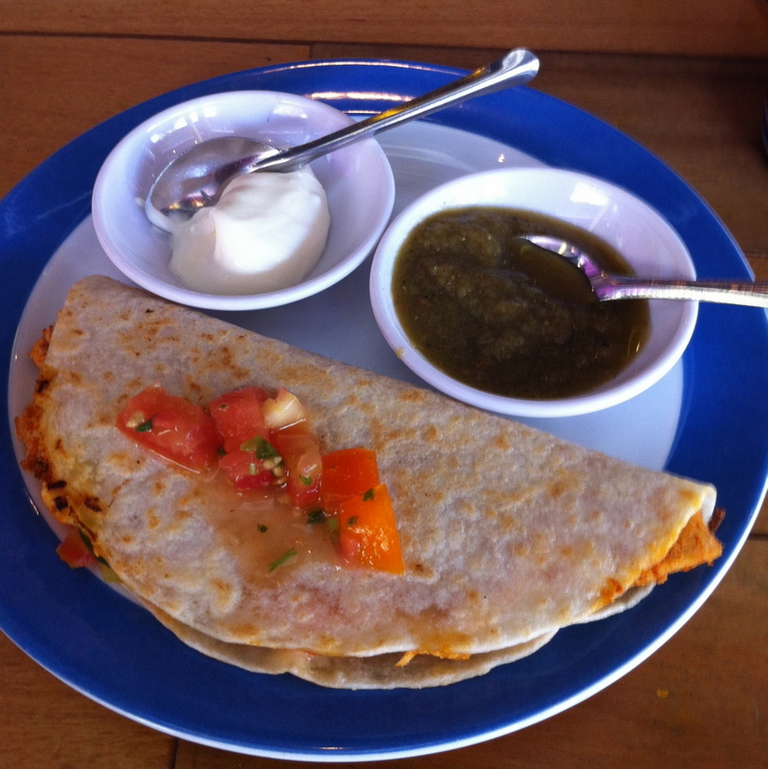 Golden sunrise (folded and grilled tortilla with melted cheese and chicken)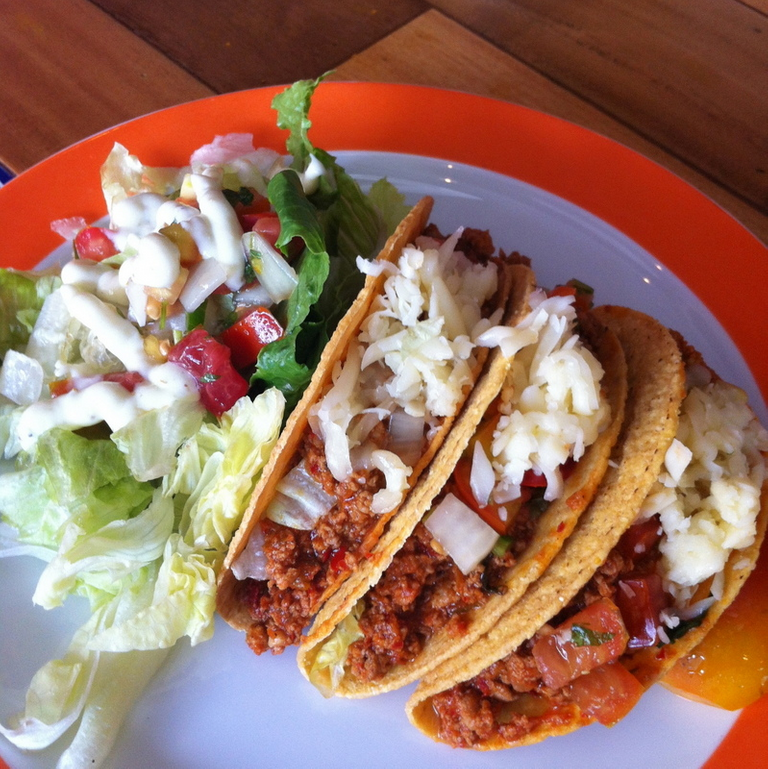 USA Cowboy Tacos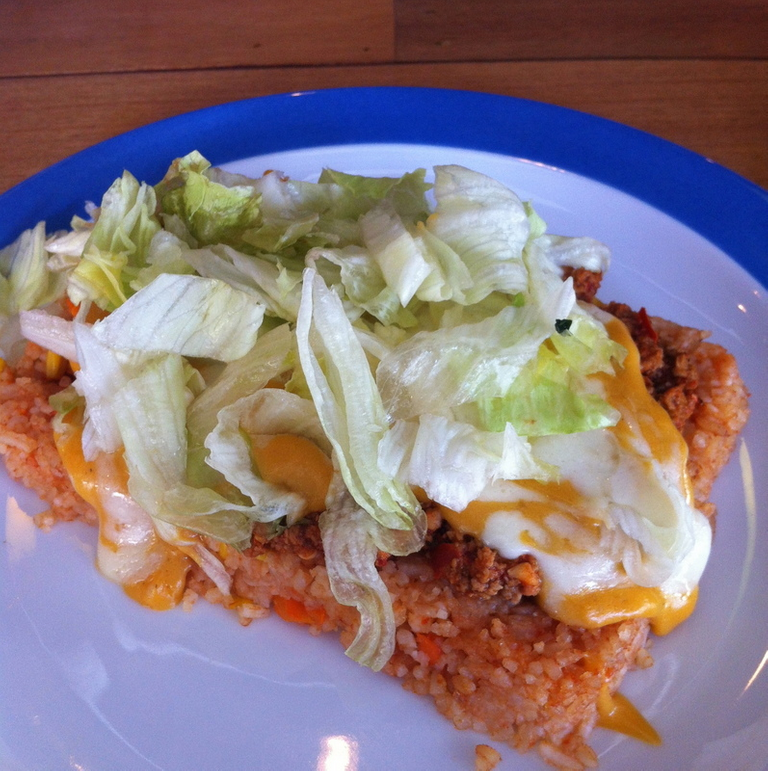 Taco rice and cheese
We wanted to order hotdog sandwich for our son but it wasn't available nor was the hamburger. We settled for the taco rice for him even if the waiter said it was a little spicy. Our son only ate a little of the rice but he ate a handful of the chips.
I like the chips and the unlimited fresh tomato salsa (they have nine different homemade salsas to choose from). I also like the taco rice and cheese. It had a generous amount of cheese toppings.
The staff was pleasant which is missing in most of the restaurants here. To be honest, I wouldn't mind coming back here.