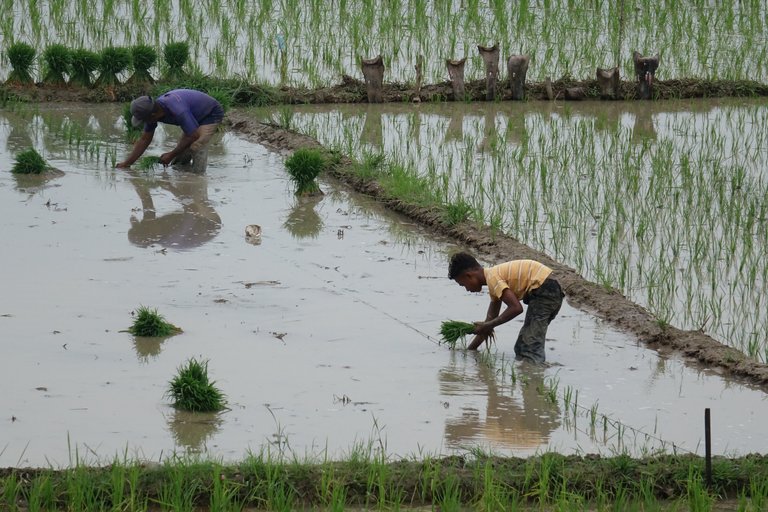 ---
It is a tradition in family life if the child will follow the father, as is the saying that is popular in Indonesia, "The fruit does not fall far from the tree".
This proverb has a very meaningful meaning in life, if interpreted globally, it means the same "Like father like son".
Helping the routine of parents is a culture that is instilled from an early age in Indonesia, so it is not uncommon for us to see if there are underage children helping their parents' work.
Like some of the pictures that I represent below, a farmer's child looks down to the rice fields helping his father to plant rice traditionally, and this is one of the cultures that is still preserved in our area.
---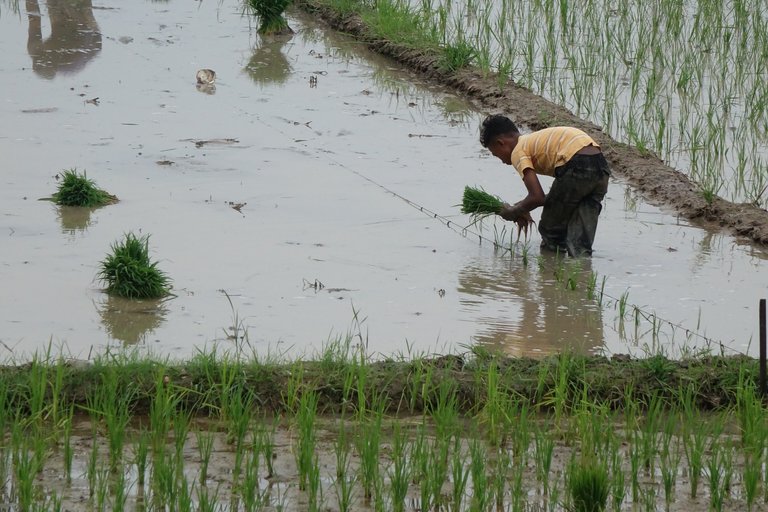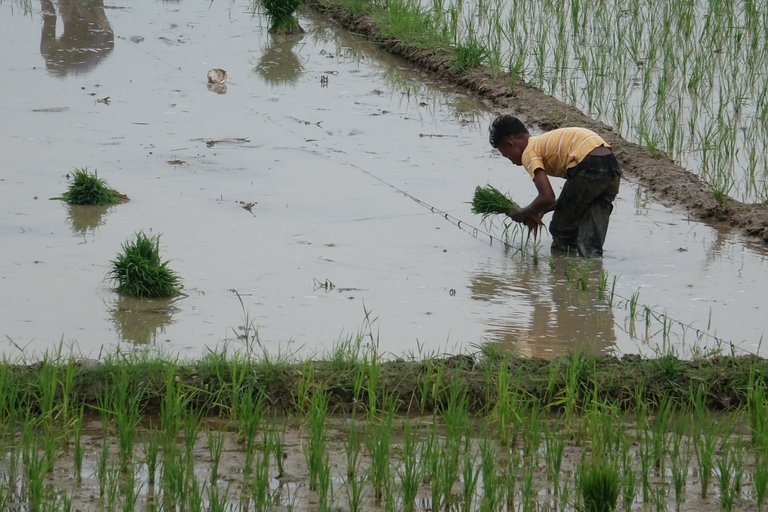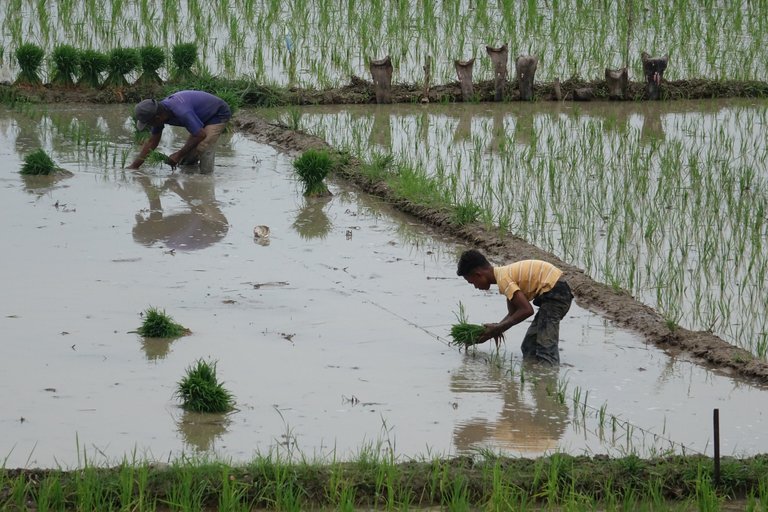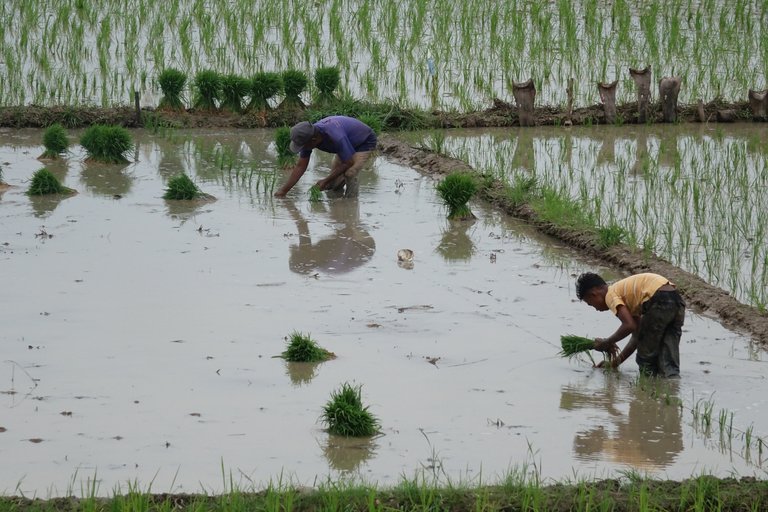 Thank You for Coming and Appreciated