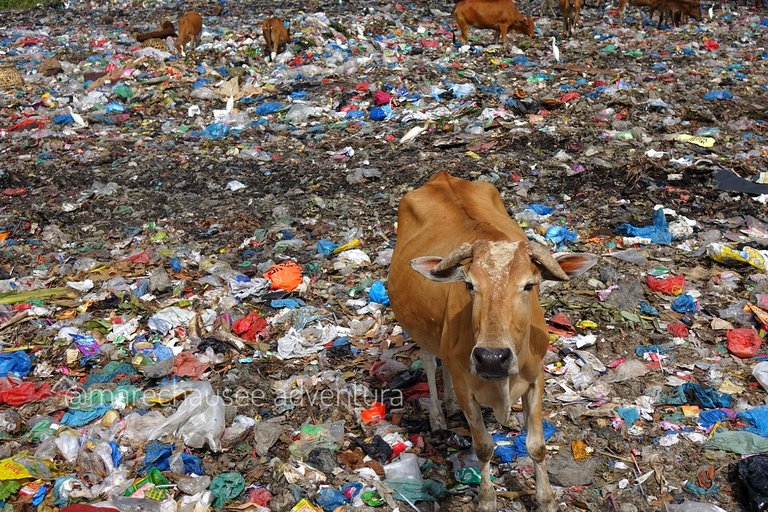 ---
Basically, waste has always been a basic environmental problem, including plastic waste, which as one of chemical waste and is very dangerous for the environment.
Plastic waste can not be decomposed by bacteria, even until the tens of years even though he still remains garbage that accumulates if not burned slowly or eliminated in various other ways.
Interestingly, I found a surprising fact when I visited one of the Garbage Disposal (TPA) located in the village of Alue Liem, Blang Mangat sub-district, Lhokseumawe city.
There is a pile of rubbish that is mounting, of course, the usual sorting, because indeed there is a landfill. But the many cattle that search for food among the rubbish heap surprised me. What happens if the eat waste, then the meat is consumed by us? Horrible, Isn't it?!