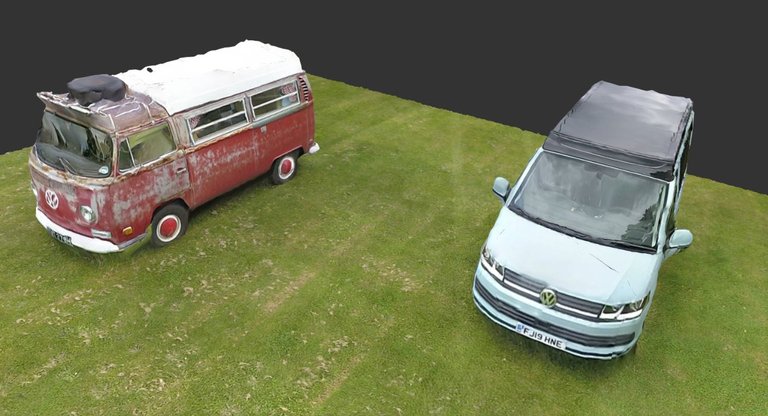 📸 Camera: DJI Mavic Pro (+ Polar Pro ND Lenses)
🌐 Location: Norfolk
Here one (drone model) I made earlier! Back in late 2019 my parents thought they would get in on the camper game. So they went out and bought a band new VW. Wow. Well done them! I don't want to be outdone though, as it is T2 (left in image) versus T7 (right in image). That's something like 45+ years difference! On differences, main things to note:
The T2 has patined character, the T7 is err, a baby colour.
The T2 is air cooled 😎 and the T7 is a dirty, hideous diesel💀 (much better mpg though...)
The T2 makes much more noise and the T7 sounds like a tractor.
The T2 has trouble starting on hot days. Damnit.
Everyone looks around at the T2.
The T2 is rusty as hell but the T7 is immaculate (it's brand new!).
The T2 runs of STEEM (no, kidding).
So on that which would in? Of course, the old T2 wins! Surely! Apart from the rust issue of course (I really have to figure that out - also there is absolutely no bias in this competition).
If you would like to see this model in details and play around with it (and others!), please visit my modelling website on Altizure.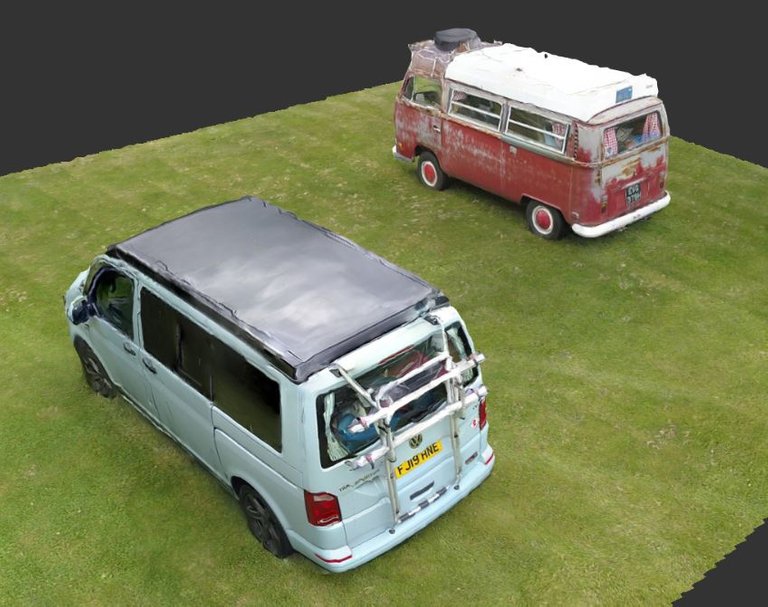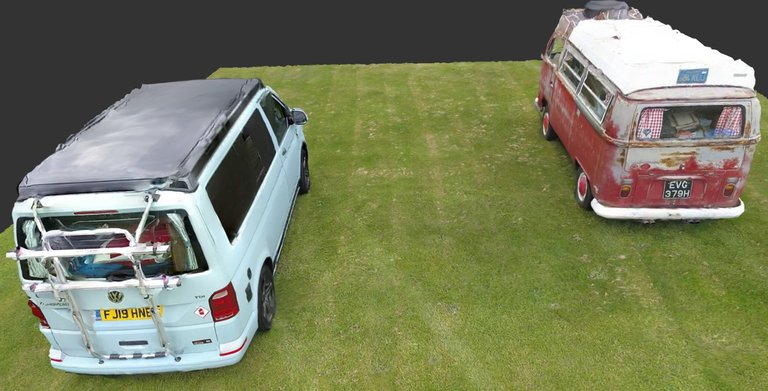 ---
💲💵Earn and Learn to receive ~$50 free crypto at Coinbase 💵💲
💲💵 MAKE MONEY with your photography and video 💵💲
🌎🏠 Live RENT FREE / FREE HOLIDAYS by house-sitting 🌎🏠
⛏ Mine JSE Coin in your web browser & website ⛏
⛏ Mine Pi Coin on your smart phone (invite only code - cryptojones88) ⛏
---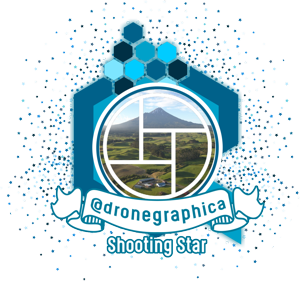 Dronegraphica Website
Facebook
Instagram
All images are my own and If you like them please upvote, follow, comment, ask questions or get some discussion going, It'd be great to hear from you!