1963 was a year of strong, windy weather. Two massive ships beached at Herd Sands at South Shields in the UK. So big these vessels that they drew crowds from all over the country and became a tourist attraction. I dug out these interesting sepia photos (I don't think this colouration was intended, but it looks great) from an old album and I love them. It took a fair bit of research to really find out where they were taken and what the ship was called. My dad had no recollection (he was about 4 then in this photo). The ship is in fact the Adelfotis II, a Lebanese cargo ship. A total of 23 Greek seamen and the ship's mascot puppy, Manuella, were saved thanks to the efforts of lifesaving crews on the day. I'm sure that the captain was pretty pissed off.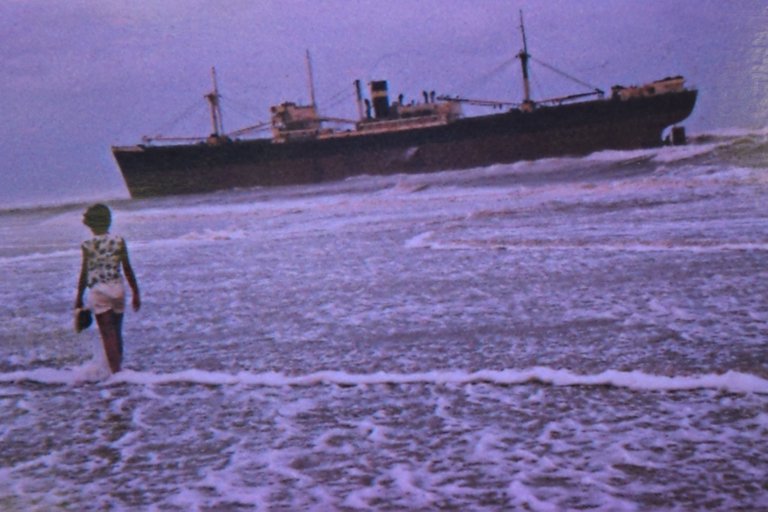 This is a normally less visited beach in the north of the UK, but just look below at the people that have come to see to delights of this beach behemoth. How much fun people were having!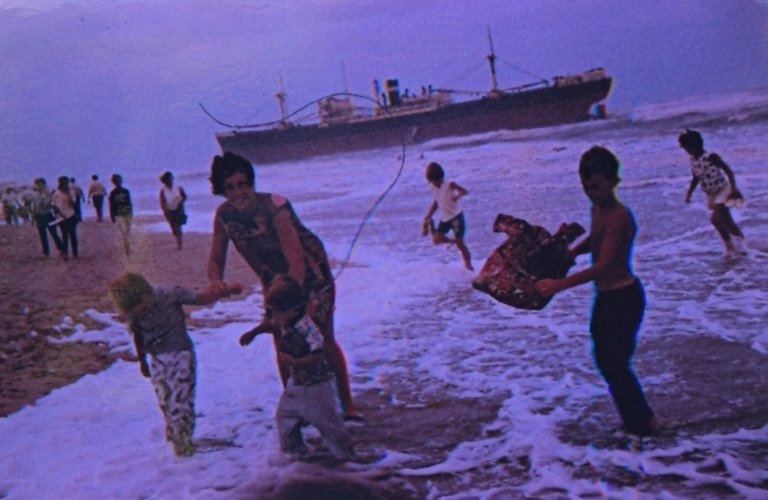 Numerous attempts were made to pull the ship of the sands but nothing budged it and was eventually scrapped in-situ.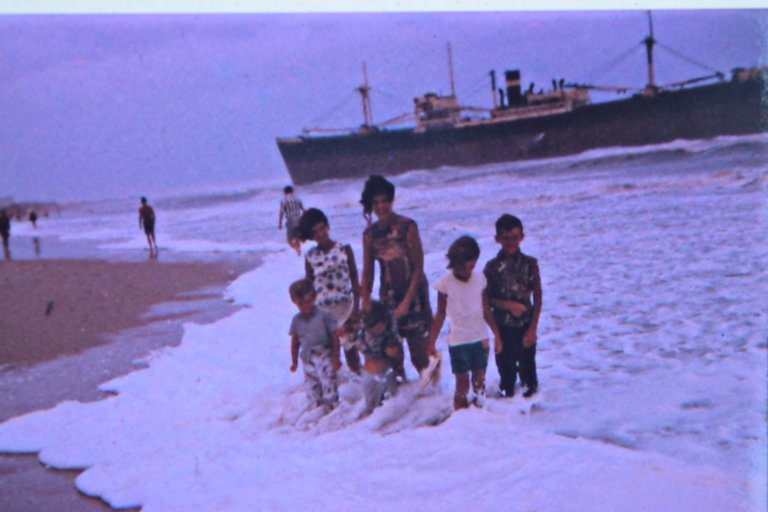 You don't get this happen very often now, but can remember in fairly recent memory a tanker running aground off the south coast of the UK. I hope you enjoy the strange nostalgia of these images like I do :)
---
💲💵 Earn and Learn to receive ~$50 free crypto at Coinbase 💵💲
💲💵 MAKE MONEY with your photography and video 💵💲
🌎🏠 Live RENT FREE / FREE HOLIDAYS by house-sitting 🏠🌎
---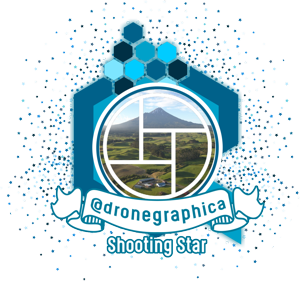 All images and thoughts are my own and If you like them please upvote, follow, comment, ask questions or get some discussion going, It'd be great to hear from you!