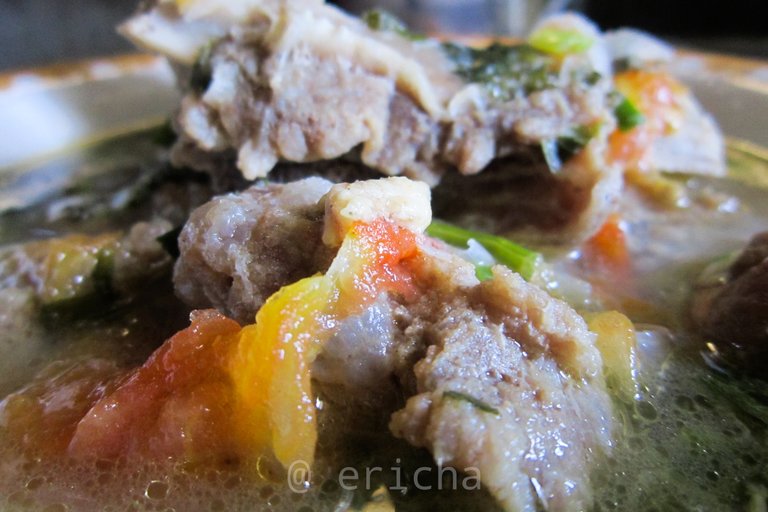 ---
Today I am a little busier than usual, and I am rationed in the kitchen all day learning to prepare Beef Ribs Soup. This is my first time cooking it myself, at first I wanted to make my own recipe but was scared because of the first time, so I bought ready-made seasonings at the market.
Hari ini saya sedikit lebih sibuk dari biasanya, dan kebagian jatah di dapur seharian untuk belajar menyiapkan Sop Iga Sapi. Ini kali pertama saya memasaknya sendiri, awalnya ingin membuat resep sendiri, namun ditakutkan karena perdana, jadi saya membeli bumbu yang sudah jadi di pasar.
---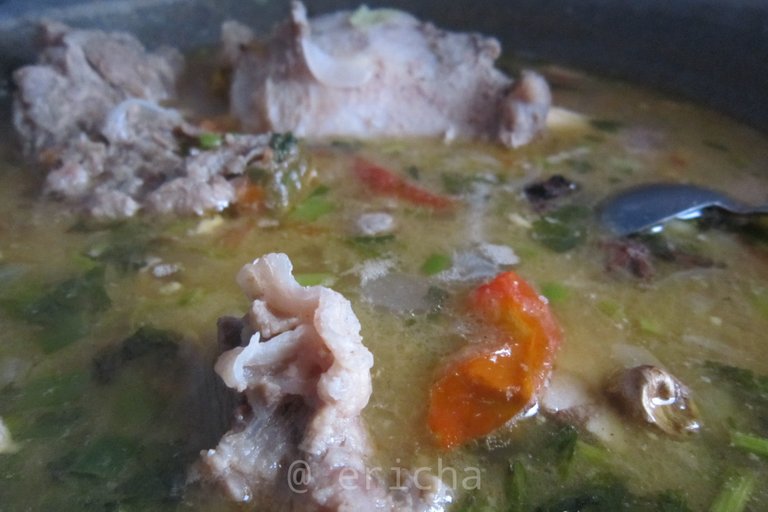 ---
Fortunately, now it's all practical, no need to make your own spices, just buy the ready-made spices and we just have to cook it ourselves at home.
Untungnya kini serba praktis, tidak perlu membuat bumbu sendiri, cukup membeli bumbu yang sudah jadi saja dan kita tinggal memasaknya sendiri di rumah.
---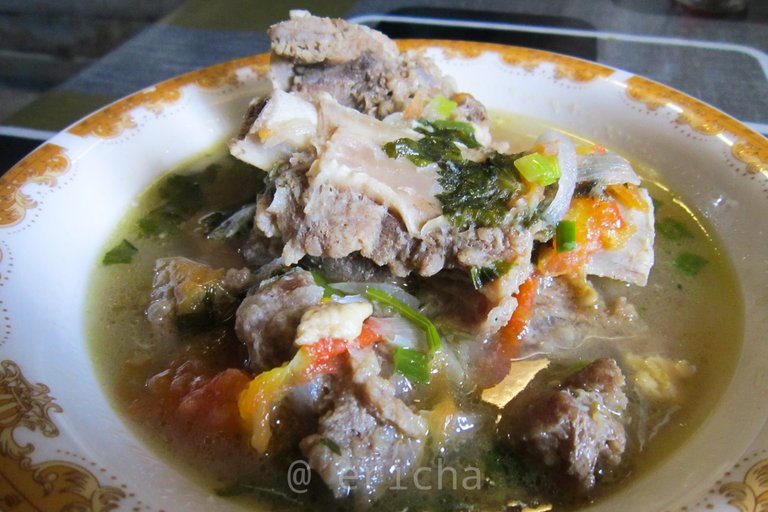 ---
Soup is one of the favorite menus in Asia, including in Indonesia, even in my province Aceh. In a number of regional culinary stalls, they can also be found easily.
Sop adalah salah satu menu favoritt di Asia, termasuk di Indonesia, bahakan provinsi saya Aceh. Pada sejumlah stall kuliner daerah juga bisa dapat ditemui dengan mudah keberadaanya.
---
---
Cooking Soup is difficult but easy, especially when cleaning meat. I chose the rib ribs for the soup, apart from the crunchy taste when chewed, the meat sticking to the ribs is still more than in other parts.
Memasak Sop ini sulit-sulit tapi mudah, terutama ketika membersikan daging. Saya memilih tulang Iga untuk Sop, selainrasanya lebih renyah jika dikunyah, daging yang menempel di tulang Iga sapi masih lebih banyak ketimbang di bagian lainnya.
---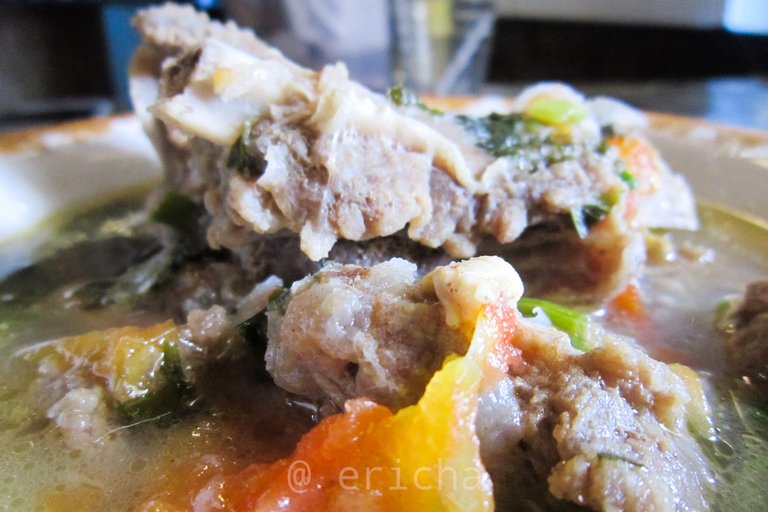 ---
It is also impossible if all of the bones are cooked, of course, you need a little meat so that it tastes better and tastier.
Tidak mungkin juga jika dimasak tulang semuanya, sudah pasti butuh sedikit daging agar rasanya juga lebih enak dan gurih.
---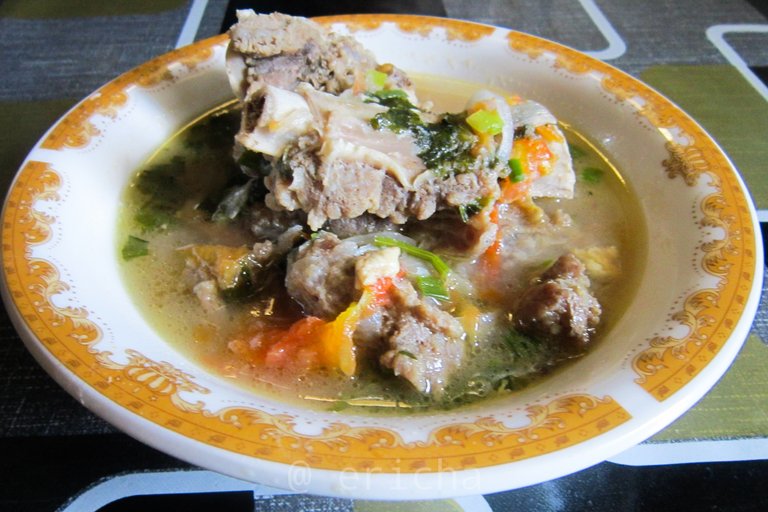 ---
The first thing I do when I cook this Beef Ribs Soup is to boil the ribs first if you see the meat is chewy and cook then just mix the spices that have been prepared in advance.
Pertama sekali yang saya lakukan kettika memasak Sop Iga Sapi ini adalah merebus terlebih dulu tulang Iga sapinya, jika sudah terlihat dagingnya kenyal dan masak selanjutnya tinggal mencampurkan bumbu yang sudah disiapkan terlebih dahulu tadi.
---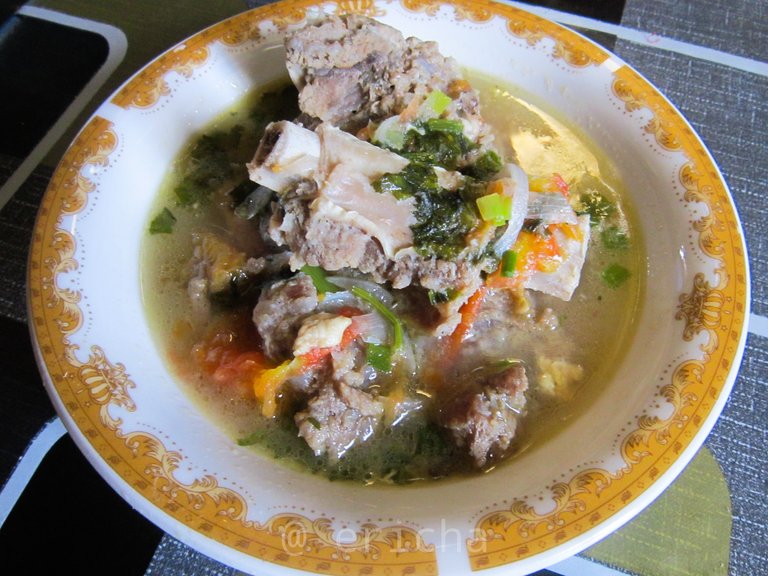 ---
If the seasoning is ready in the market, I guarantee it is very easy to make Beef Ribs Soup, just cook it and just add salt according to taste, the rest of the aroma and taste of Beef Ribs Soup will carry its own taste, especially veal ribs. delicious taste.
Jika bumbu beli yang sudah jadi di pasar, maka saya jamin sangat mudah membuat Sop Iga Sapi, tinggal memaasaknya saja dan cukup memberi garam sesuai selera saja, selebihnya aroma dan rasa Sop Iga Sapi akan terbawa cita rasanya tersendiri, apalagi Iga sapi muda, akan lebih nikmat rasanya.
---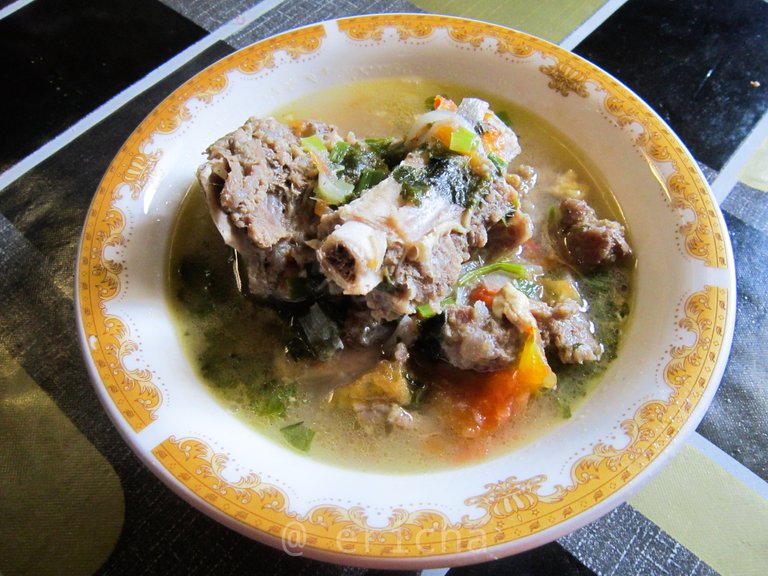 ---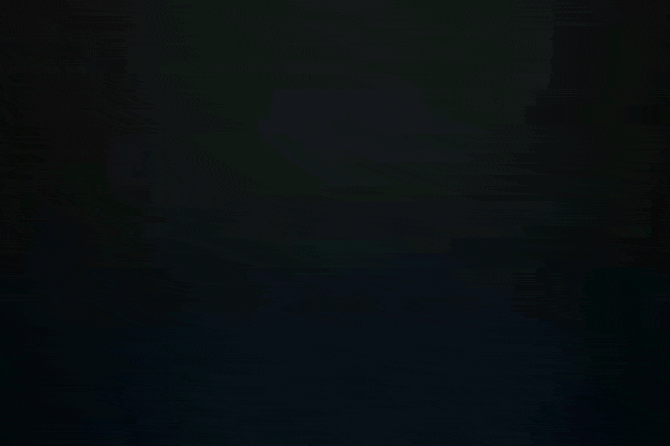 Hive Gift by @doze