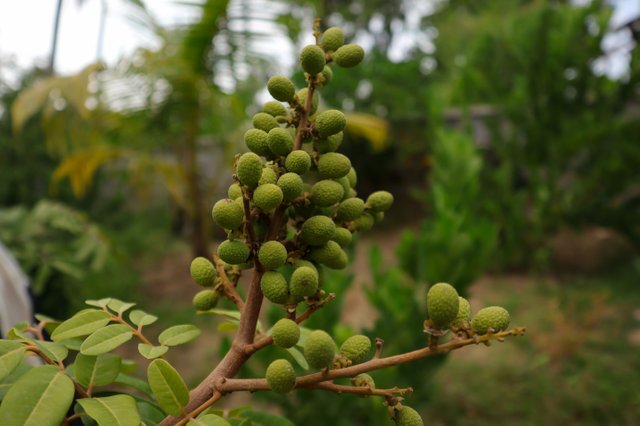 ---
We are actually not very familiar with the fruit "Lengkeng", since childhood I can count on the fingers the number of times I have ever eaten a fruit that has a taste like the Rambutan. Even then, if there is a family or relative of a father or mother who could buy it when visiting the city of Medan, North Sumatra. I don't know for sure if this fruit came from the province.
That was then, long ago, now I am getting familiar with this fruit, at least a lengkeng tree starts to bear fruit in the yard. It is time for flowers to grow and fall, and fruits come out of the leaves. The rain that falls every day in my area seems to be a good start for this fruit season, at least they have enough water absorption. If in the morning they get enough sunlight, then in the afternoon the rain poured down on the leaves.
This is the beginning of the fruiting season, in my area it is now the mango season, usually followed by other fruiting seasons, such as the Bali Citrus, Rambutan, and Sawo. Those are some types of fruit that are known to have sufficient production in our region, Bireuen district, Aceh-Indonesia.
Lengkeng or Kelengkeng is also called longan, matakucing [Indonesia], is a fruit plant originating from mainland Southeast Asia. The lengkeng tree can reach 40 m in height and trunk diameter up to about 1 m. Even so, of course it requires quite a long time. I still planted it in a pot that was leftover from an oil drum.
The fruit is round when it is ripe, the green color turns brown and yellowish, the shape is almost bald; the contents are slippery, grainy, depending on the type.
Flesh (Arilus) thin white and somewhat clear. Wrapping blackish-brown seeds, shiny. Sometimes it smells rather loud. But for taste, Lengkeng fruit makes you want again and again. Maybe it's also because the price is too expensive in the market, so it's not surprising that most people start cultivating it at home, including myself.
---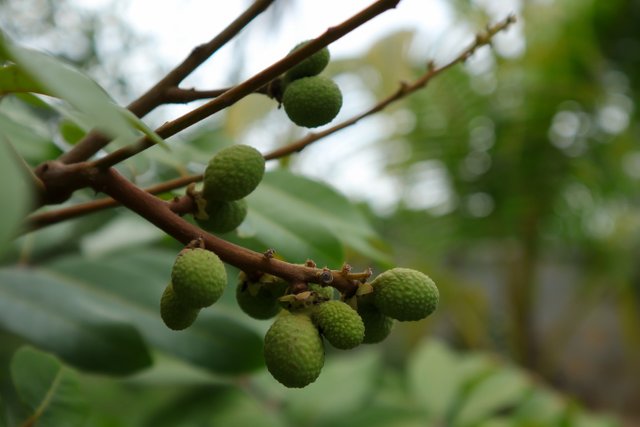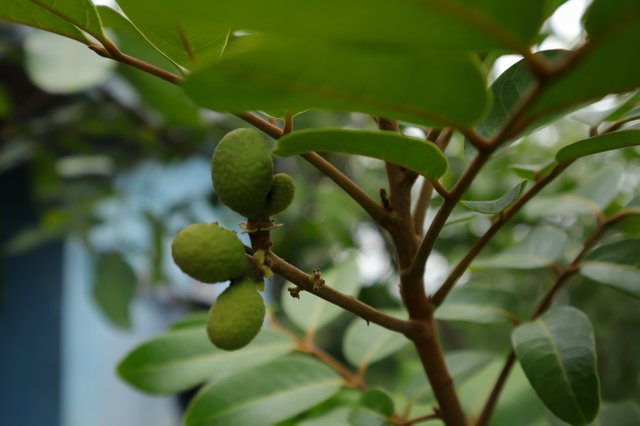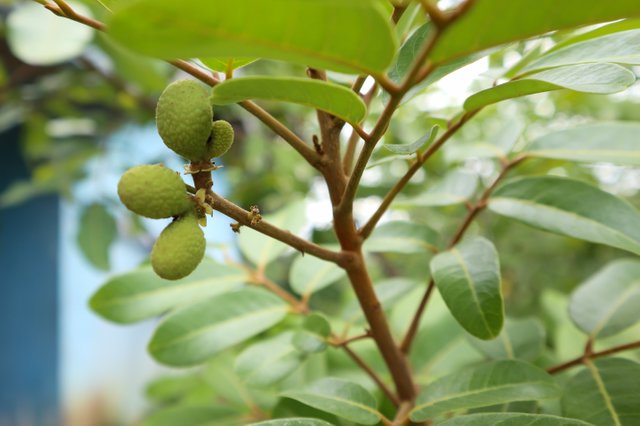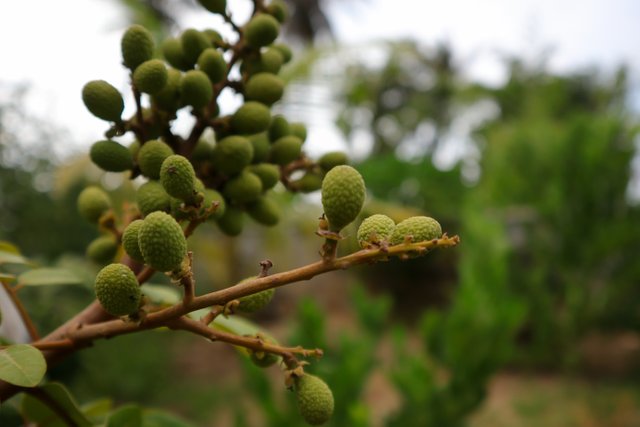 ---
BAHASA INDONESIA
---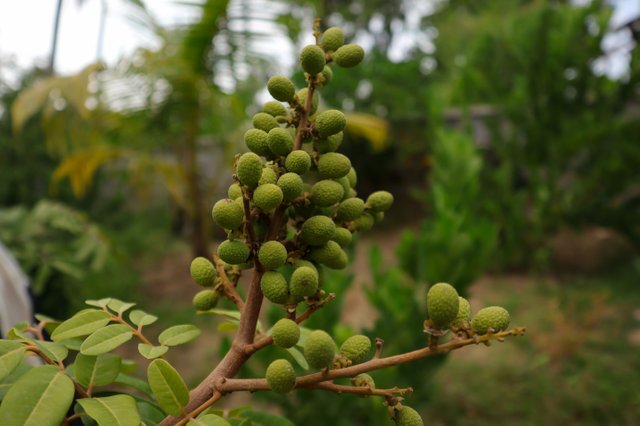 ---
Kami sebetulnya tidak terlalu familiar dengan buah "Lengkeng", semenjak kecil saya dapat menghitung dengan jari jumlah berapa kali saya pernah makan buah yang memiliki rasa seperti laiknya Rambutan ini. Itupun jika ada family atau kerabat dar Ayah atau Ibu yang sempat membelinya ketika mengunjungi kota Medan, Sumatera Utara. Aku tidak tahu dengan pasti apakah buah ini berasal dari provinsi tersebut.
Itu dulu, dulu sekali, kini Saya mulai familiar dengan buah ini, setidaknya sebatang pohon Lengkeng mulai berbuah di halaman rumah. Ini waktunya bunga-bunga berkembang dan jatuh, buah-buah pun bermunculan dari dedaunan. Hujan yang saban hari membasahi daerah saya sepertinya menjadi awal yang baik bagi musim buah-buahan ini, setidaknya mereka cukup serapan air. Jika di pagi hari mereka mendapatkan sinar mentari yang cukup, maka di sore hari guyuran hujan pun menyirami dedaunannya.
Ini adalah awal memasuki musim pembuah, di daerah saya kini sedang musim Mangga, biasanya diikuti dengan musim pembuah lainnya, seperti Jeruk Bali, Rambutan dan Sawo. Itu adalah beberapa jenis buah yang dikenal memiliki produksi yang mencukupi di kawasan kami, kabupaten Bireuen.
Lengkeng juga disebut kelengkeng, matakucing,adalah tanaman buah-buahan yang berasal dari daratan Asia Tenggara. Pohon lengkeng ini dapat mencapai tinggi 40 m dan diameter batangnya hingga sekitar 1 m. Pun begitu, tentu hal tersebut membutuhkan waktu yang cukup lama. Aku masih menanamnya dalam pot yang merupakan sisa drum minyak.
Buahnya bulat, bila sudah matang, warnanya yang hijau berubah kecoklatan dan kekuningan, Bentuknya hampir gundul; isinya licin, berbutir-butir,bergantung pada jenisnya.
Daging buah (arilus) tipis berwarna putih dan agak bening. Pembungkus biji berwarna coklat kehitaman, mengkilat. Terkadang berbau agak keras. Namun untuk rasa, buah Lengkeng ini bikin anda pingin lagi dan lagi. Mungkin juga karena harganya terlalu mahal di pasaran, maka tidak heran jika kebanyakan orang mulai membudidayakannya di rumah, termasuk saya sendiri.
---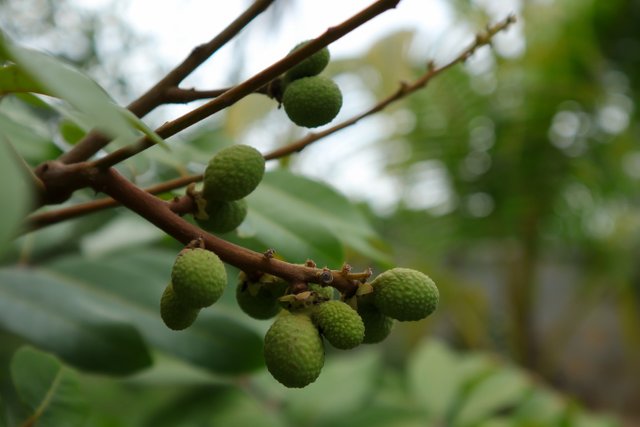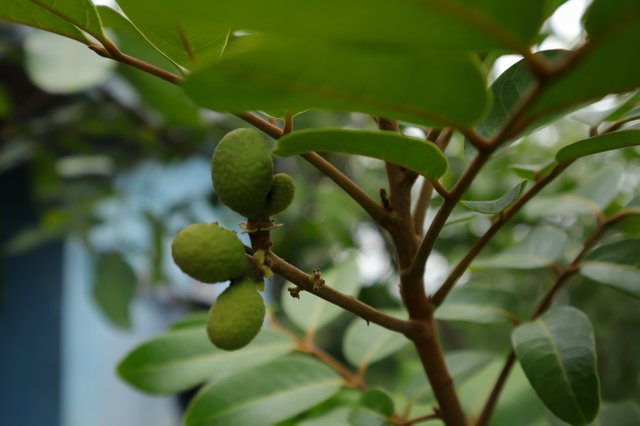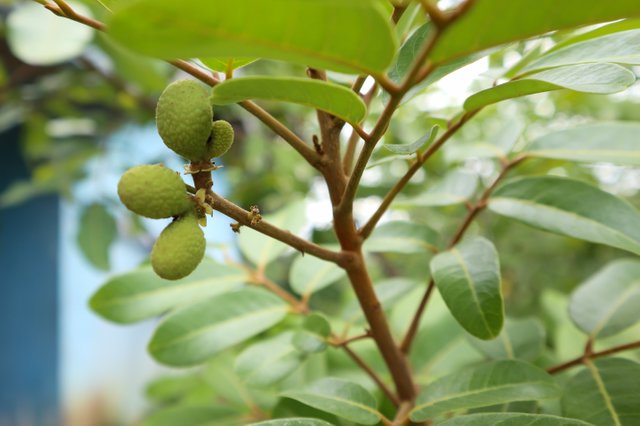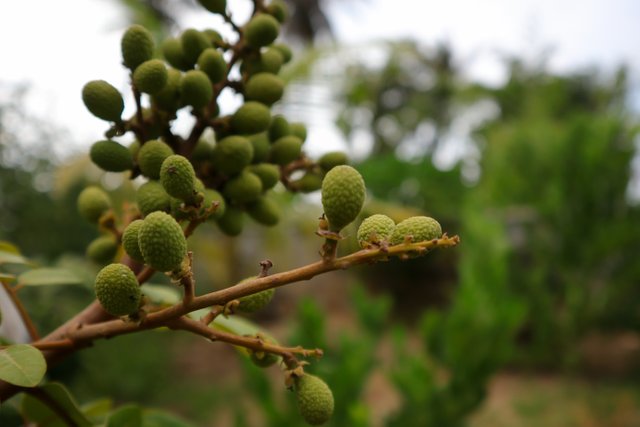 ---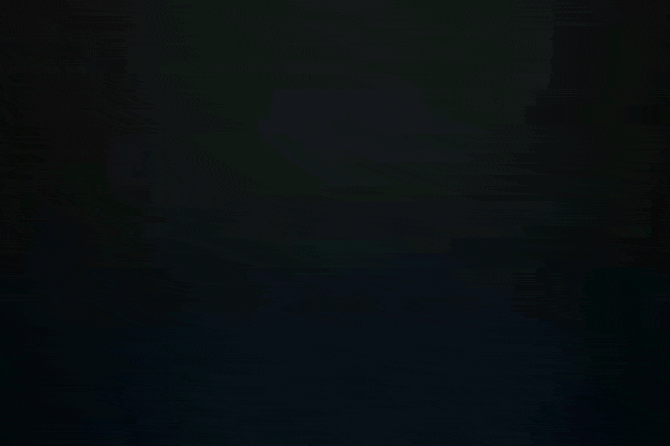 Hive Gift by @doze