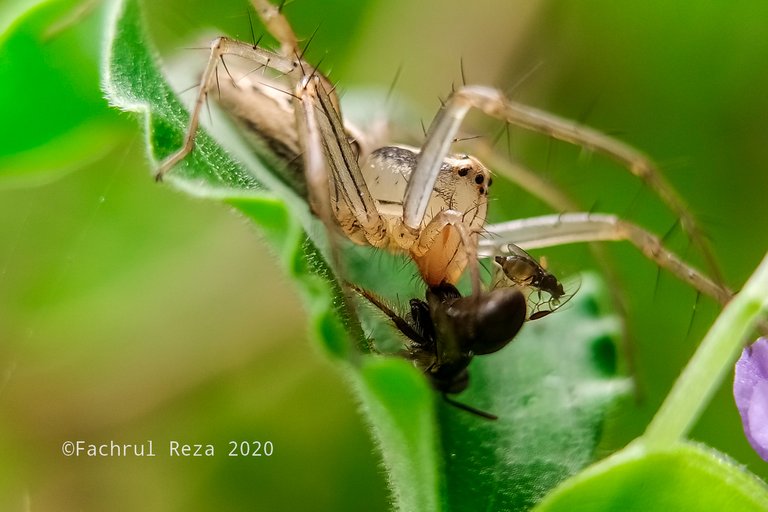 How are you, I hope it's fine. For a long time it doesn't make it difficult for my posts to come up with ideas for writing, but I'll try to write a few paragraphs so as not to break the rules, this is a visual I created using a smartphone, and it's about a Spider eating a small fly, I found Spider-this spider perched on the leaves around my house, and I immediately made it my macro photography object.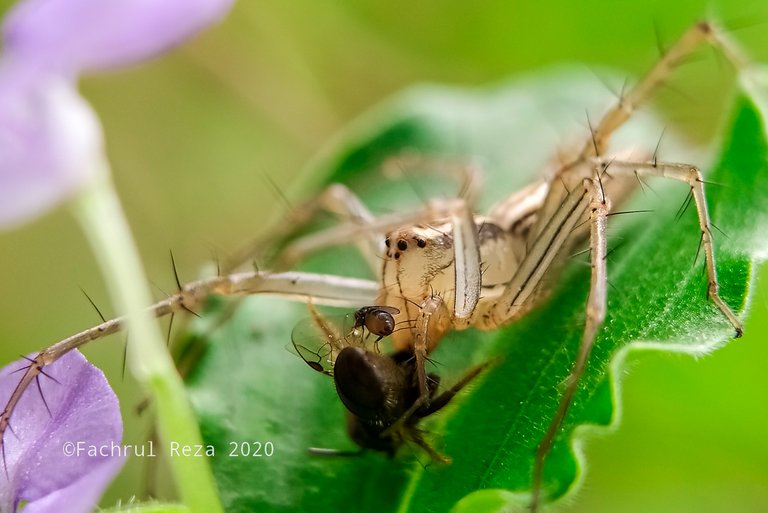 I don't really know about Spiders, but this is very unique, looking at them around us, maybe small and hard to see, but when in the photo with a macro lens, it will look really scary, no it's amazing. As it will be interesting for you to enjoy, I provide a lot of visuals for this.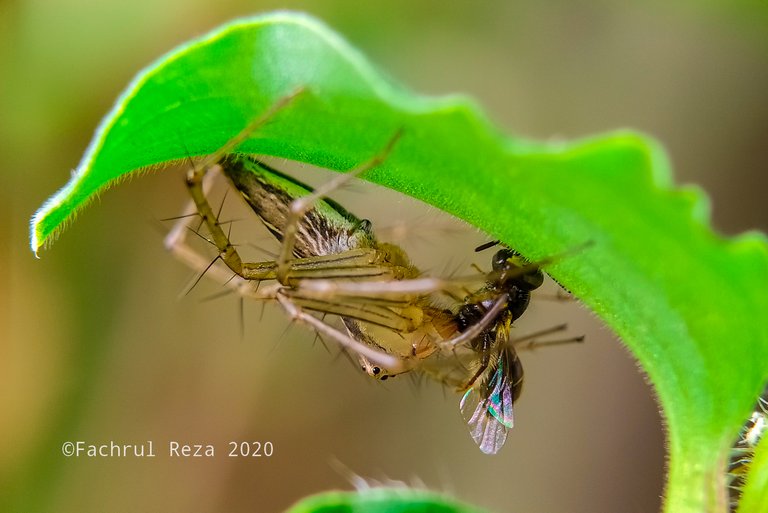 I hope you are happy with my work this time, and I will be happy if you like this latest job.
Have fun !!!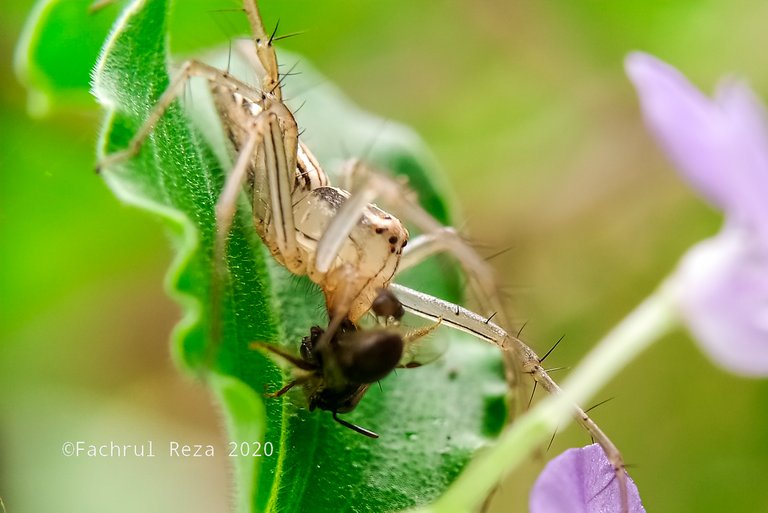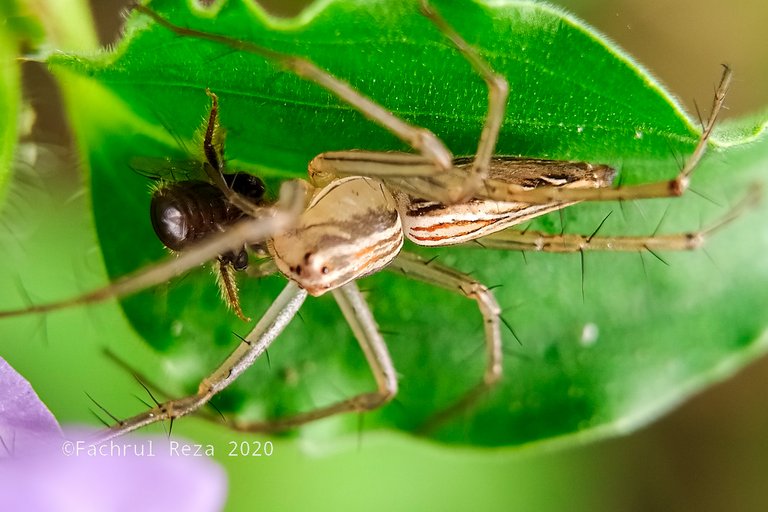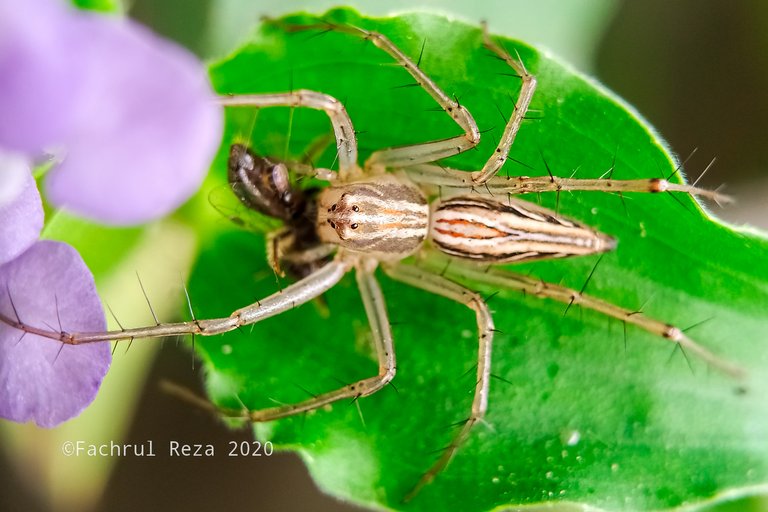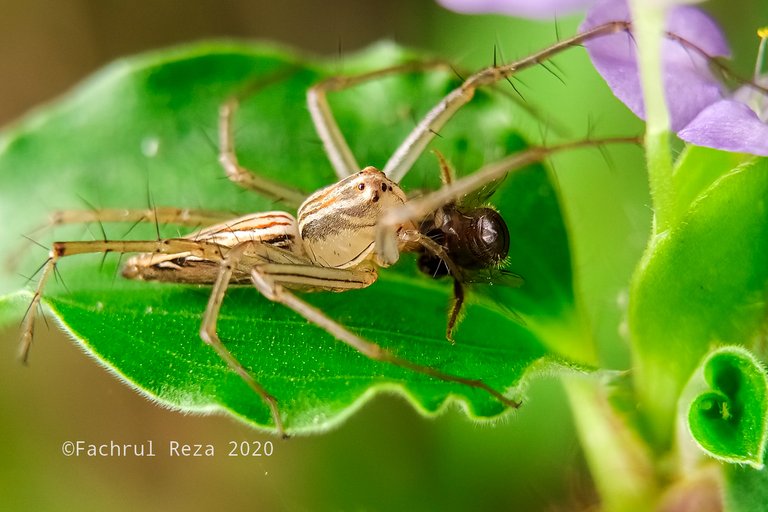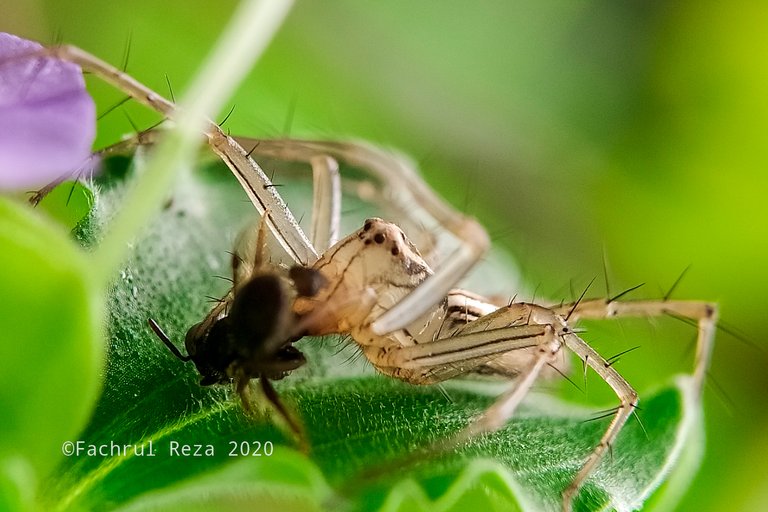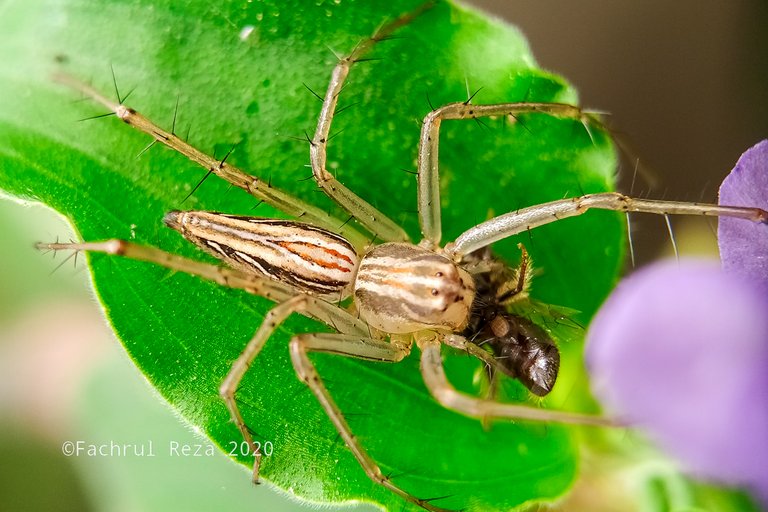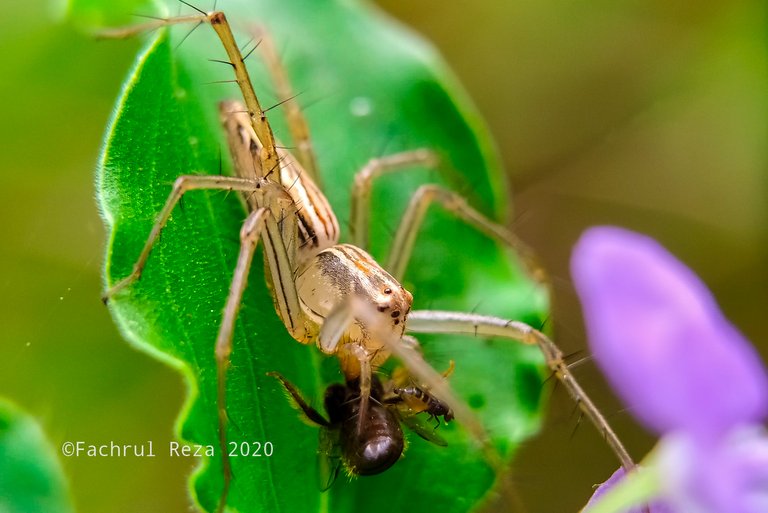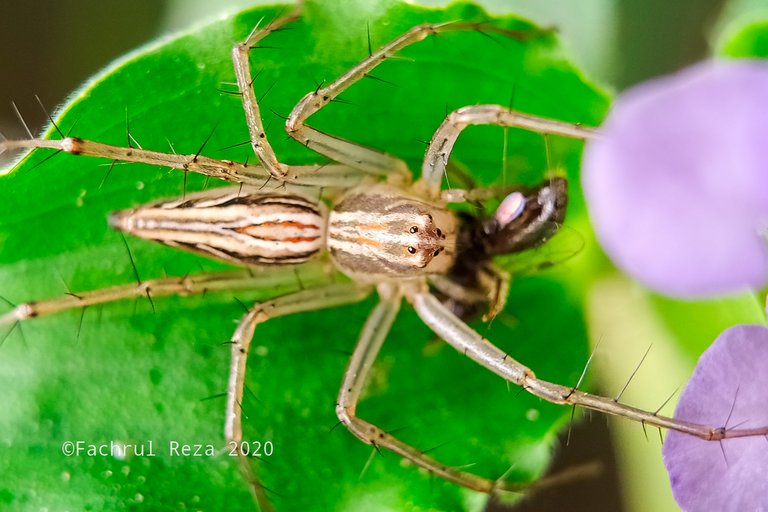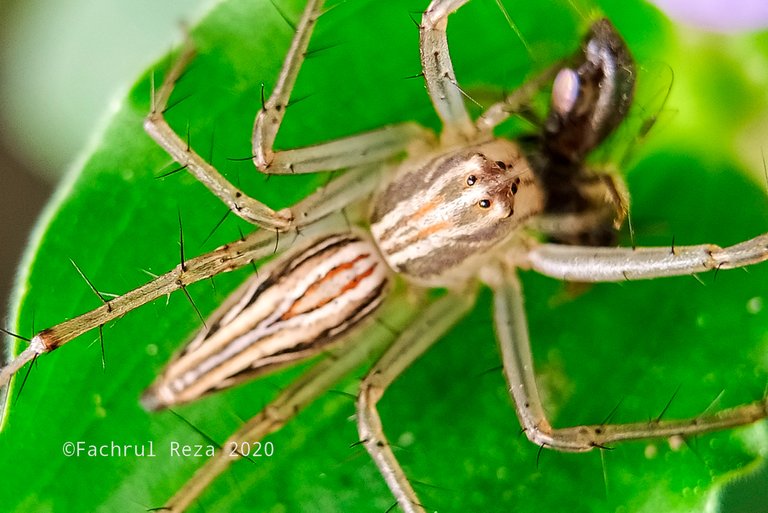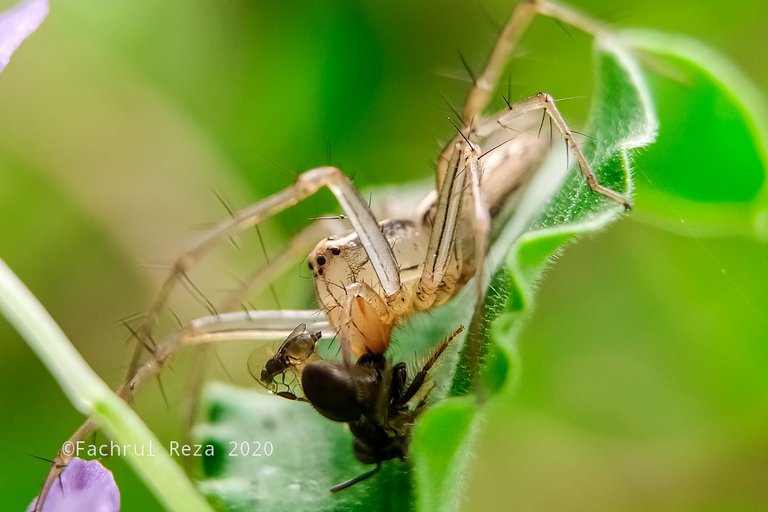 Thanks For Visiting My Blog
Best Regards
@fachrulreza