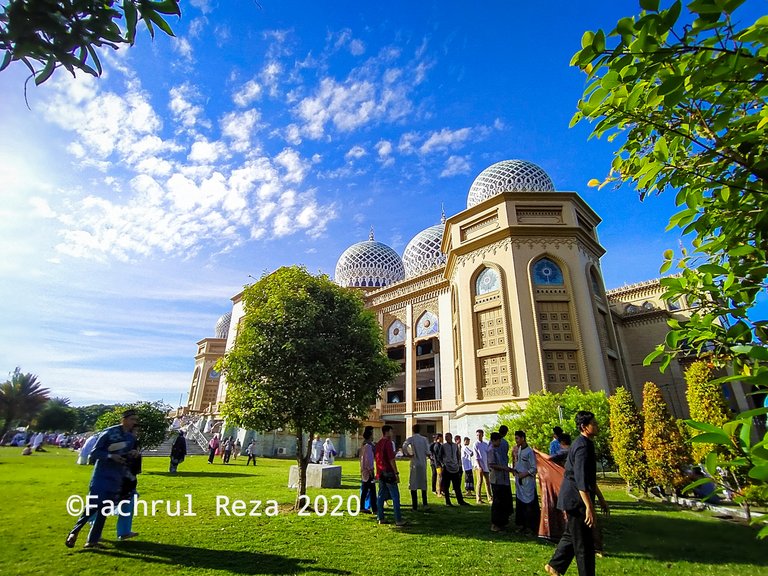 Hi buddy ... I hope you are all right, this time I made a visual about what is being celebrated by Muslims in the world, even though the Muslim pandemic COVID-19 continues to carry out sacrificial celebrations, as seen in my visuals, people were seen in a mosque in Aceh to carry out Eid al-Adha prayers, that morning was very bright with blue sky and a magnificent mosque that stood firm for Muslims to carry out worship.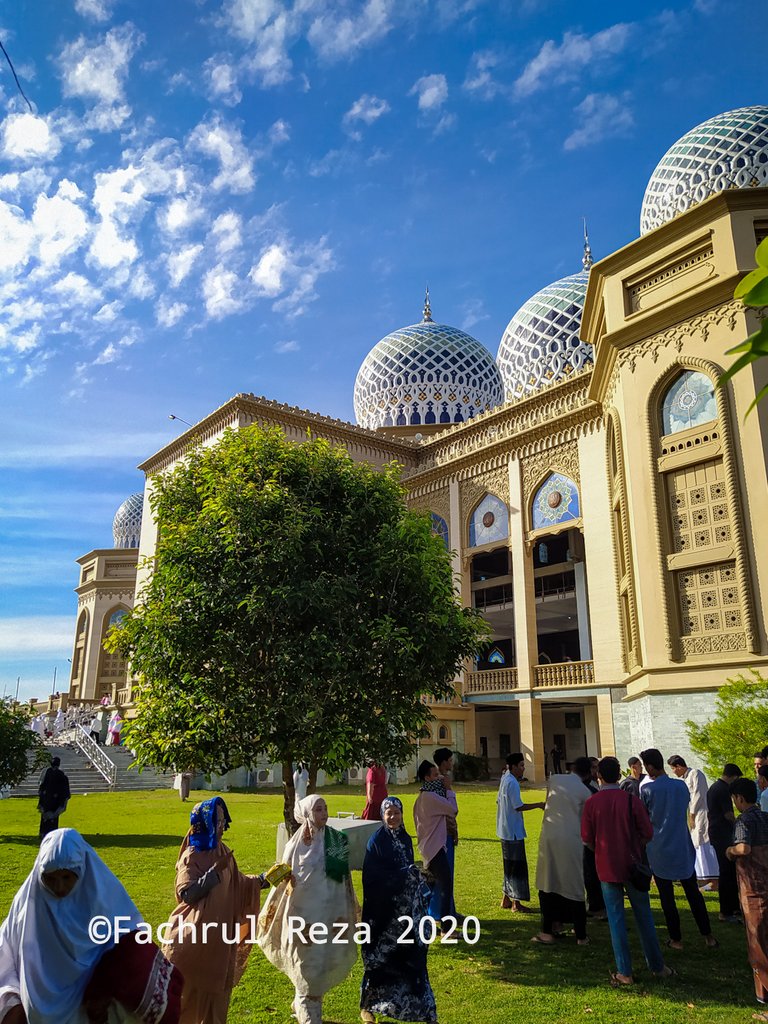 Eid al-Adha is a festival that is also called a sacrifice festival, which marks the end of the pilgrimage by slaughtering livestock such as cattle, sheep, and camels. This is to commemorate the sacrifice of the Prophet Ibrahim who gave up his son to be slaughtered as proof of his obedience to Allah SWT. I'm sure you know the story of Prophet Ibrahim about his son Prophet Ismail.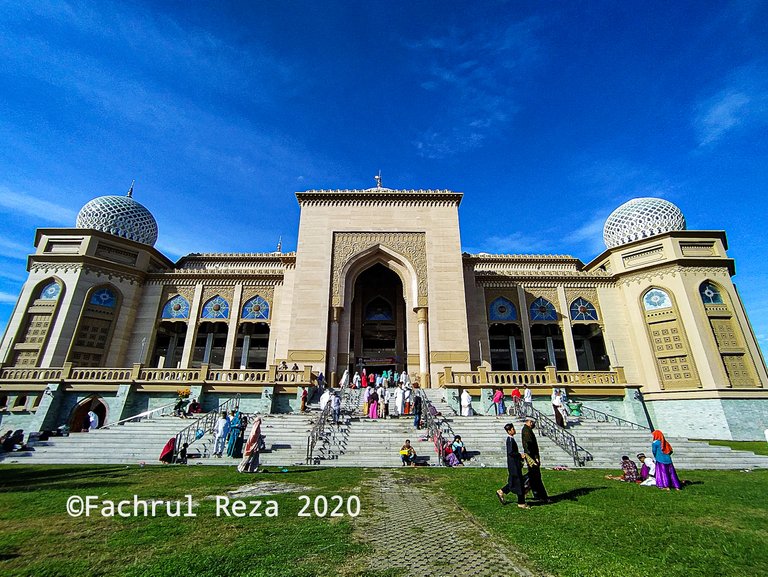 Although in the midst of the COVID-19 pandemic, people continued to worship by following a number of recommended health protocols, such as using masks and washing hands, even though some people did not wear masks, because they were uncomfortable when praying.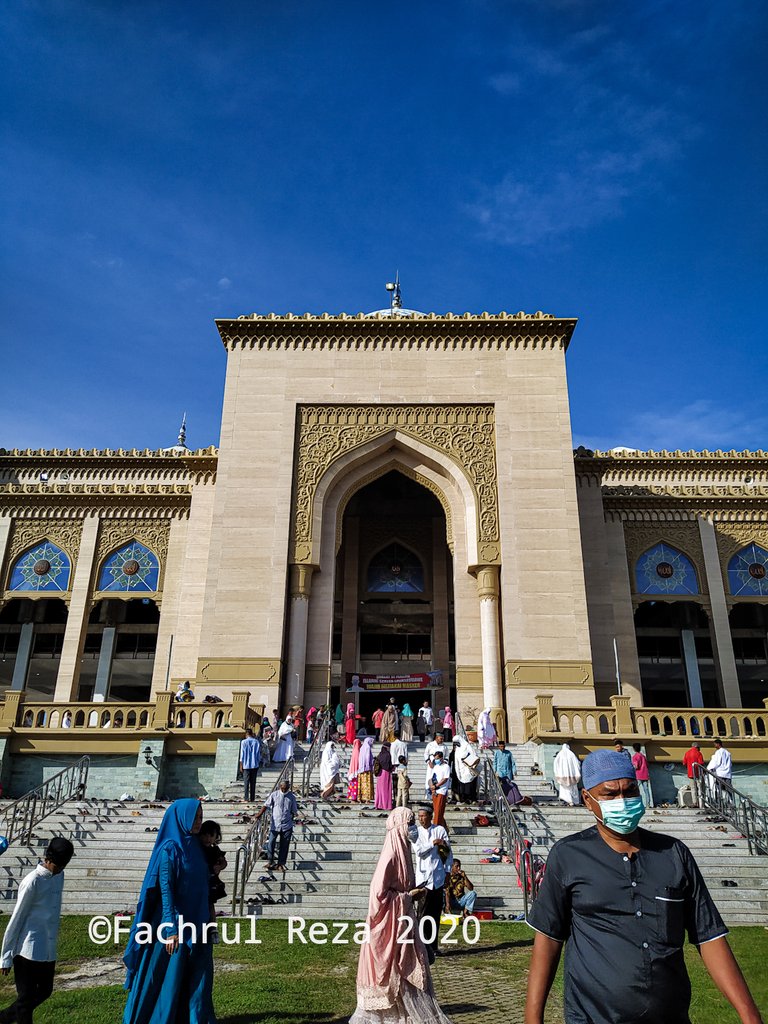 I was present that day at this mosque to perform the Eid al-Adha prayer, but on the sidelines, I also covered for a media that would publish the atmosphere of Eid al-Adha prayer in Aceh. I am very happy with this visual, I made this visual with a smartphone that I have but look at the majesty of this worship building, with the blue sky making us excited about this great day.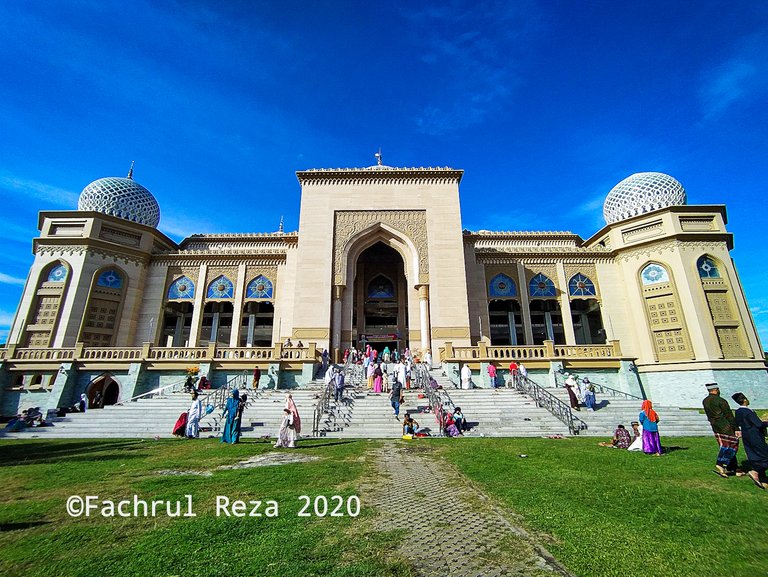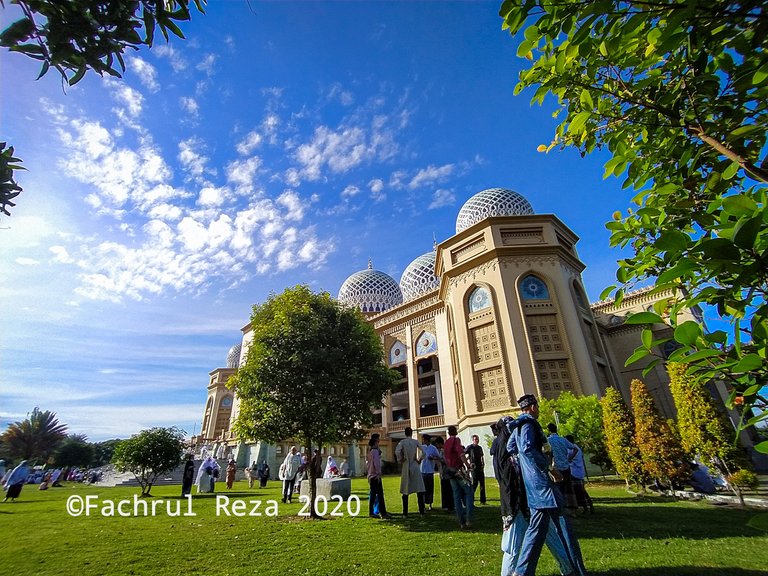 I did not make this visual for decoration, but I want you to also enjoy the visuals that I made and still, we have fun, I will be happy if you like my latest work.
Thanks For Visiting My Blog
Best Regards
@fachrulreza