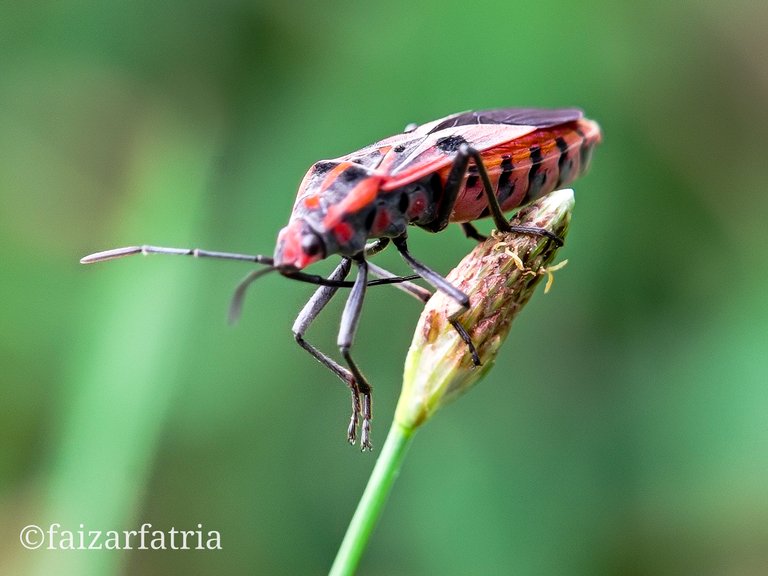 Dear hiver, The diversity of bug species is the gift for each area or zone, the tropical area has blessed with various species of animal including bug or so many kind of it. Today I found this bug perch on the tip of wild grass, the photo I capture from the area of my neighborhood this species of bug is easily found suround area of grass.
Keragaman spesies serangga merupakan anugerah bagi setiap daerah atau zona, daerah tropis telah diberkahi dengan berbagai jenis hewan termasuk serangga atau berbagai jenisnya. Hari ini saya menemukan bug ini bertengger di ujung rumput liar, foto yang saya ambil dari lingkungan sekitar saya spesies serangga ini mudah ditemukan di sekitar area rumput.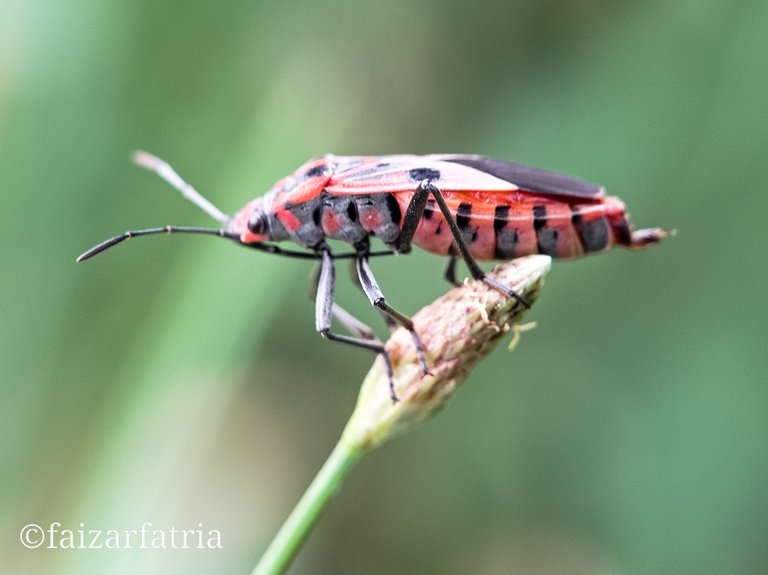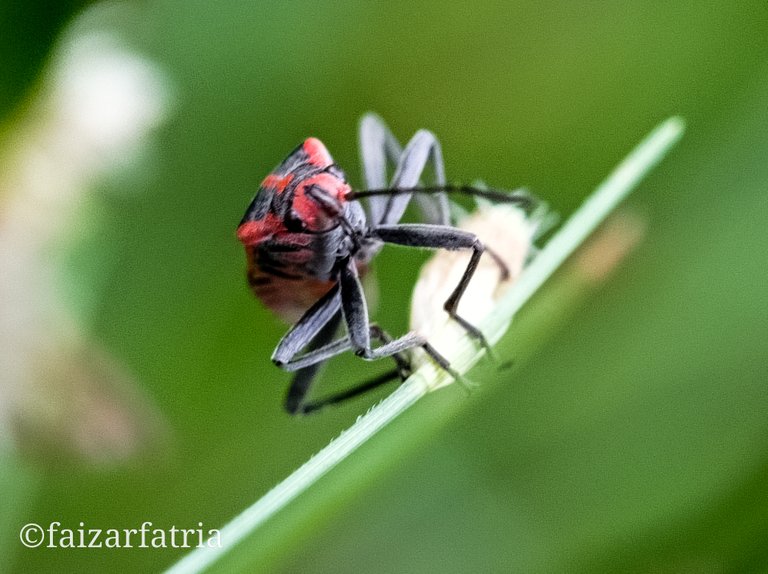 This bug has the scientific name Lygaeus Equestris, but uniquely the bug name can different for each area, it is depend on the eldest or the ancestor action in classified the name or depend on the heritage of knowledge that have been share to very level of generation in oral way, so the name can be very different because it is unwritten in the manuscripts or note.
Bug ini memiliki nama ilmiah Lygaeus Equestris, namun uniknya nama bug tersebut bisa berbeda-beda untuk tiap daerah, hal ini tergantung dari tindakan leluhur atau nenek moyang dalam mengklasifikasikan nama tersebut atau bergantung pada warisan ilmu pengetahuan yang telah dibagikan ke tingkat generasi tertentu. Secara lisan, sehingga nama bisa sangat berbeda karena tidak tertulis dalam naskah atau catatan.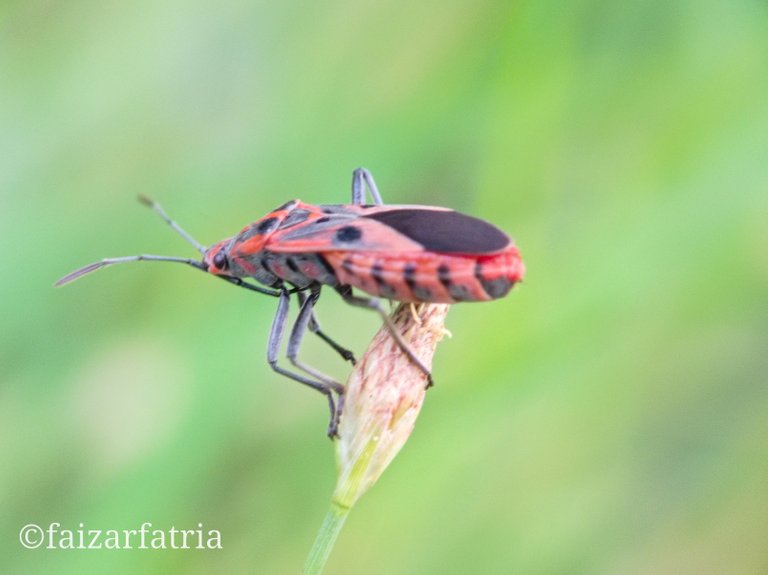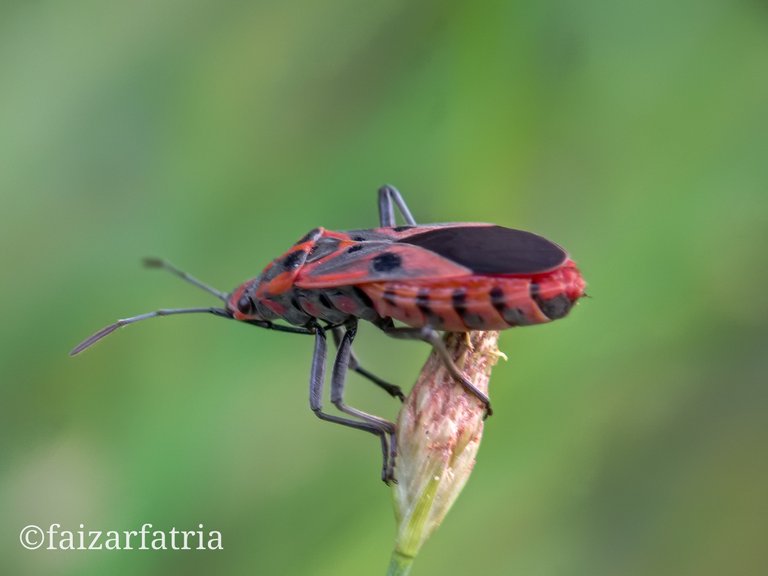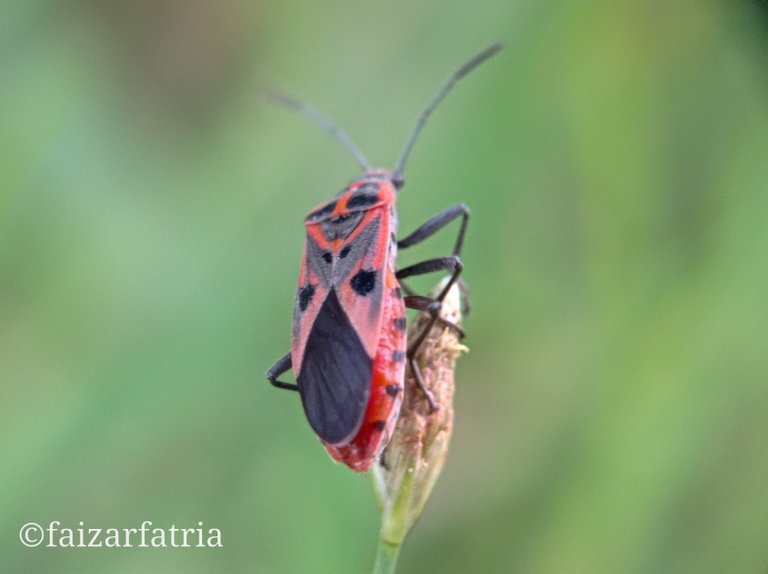 THANKS FOR VISIT MY BLOG
BEST REGARDS