I used to live in Coronado California and have a very short walk to the beach. This was my go-to place to recharge and I went there for walks many times a week.
When I took a stock photography class online we had a challenge to choose a color and a theme and get two photos that showed them combined.
I chose red and the beach, and as I was walking thought maybe I had made a mistake. Where was I going to find red on the beach at dawn? I thought I might be in for a long day.
Instead I found these two shots within a moment of getting to the sand. Apparently a red-themed wedding had taken place the night before.
My first shot showed some shoes someone kicked off and forgot to retrieve.
Was it the bride, a maid of honor, or a guest?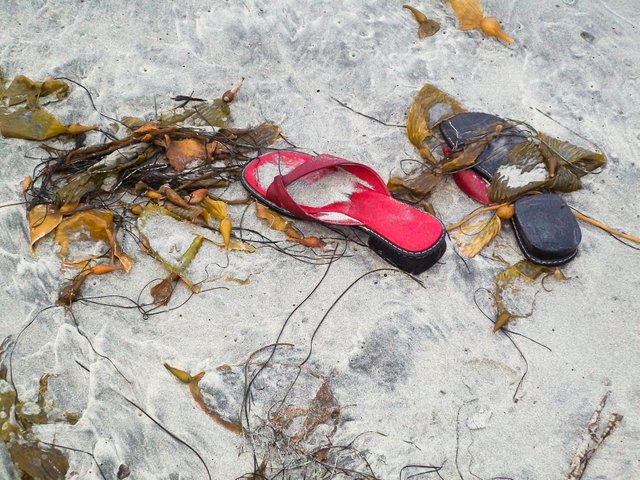 My second shot is of a single petal of many that had been thrown. Right to the side of this shot were hundreds more of these petals, but I decided to show just the one in my photo. I like how the petal is heart shaped and was not ruined overnight.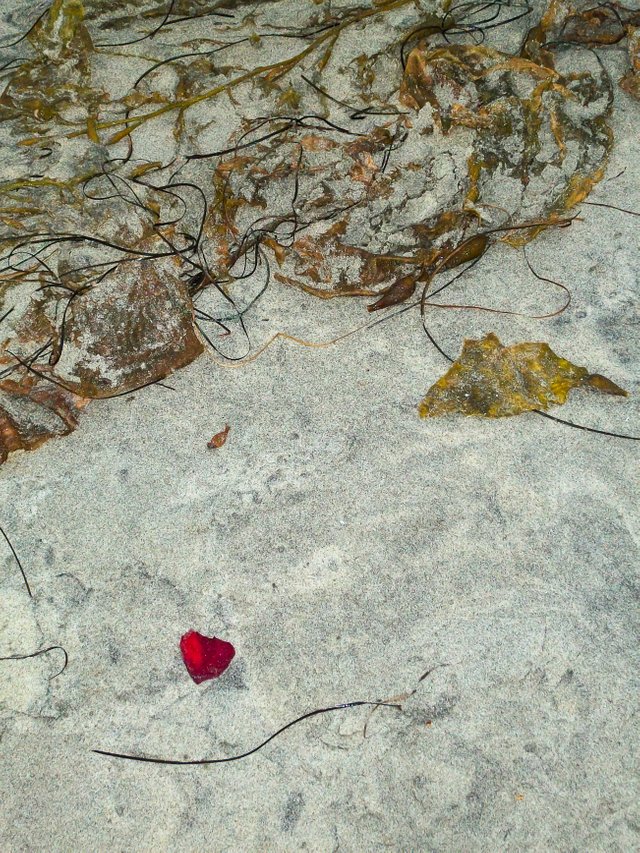 The second photo was featured in the round up post for the next week. The teacher liked my simplicity, so I was glad I had chosen only the one instead of the many petals.
I'm entering @socalsteemit's weekly Show Us Your California Contest with this post. Show us your California, and you can enter too.
I used a Canon ELPH160 point and shoot camera for these photos.
What I do on STEEM
freewrite daily with @mariannewest
Minnow Tips
Photography
Travel
Food and ccc contest posts
Tasteem restaurant reviews
@pifc contest entries
dApp, tokens/tribes and gaming review posts
dpoll- STEEM and lifestyle questions
BitcoinMalaysia playing card posts; coming soon!
My most recent summary of Minnow Tips is here:
These tips will help you if you are new and struggling on STEEM. Tag me in any comment, and I will help you if you ask me to.
Find me on Discord:
fitinfun#2249
Email me:
sjfrenchtosd at yahoo.com <<< NOT my paypal address


I am a proud member of @socalsteemit. We bring Southern California to you on the STEEM blockchain. If you have a connection to this area, please join us. We would love to have you!